Roundup: Long-distance goal in OT lifts Gorman to playoff win
November 1, 2022 - 10:57 pm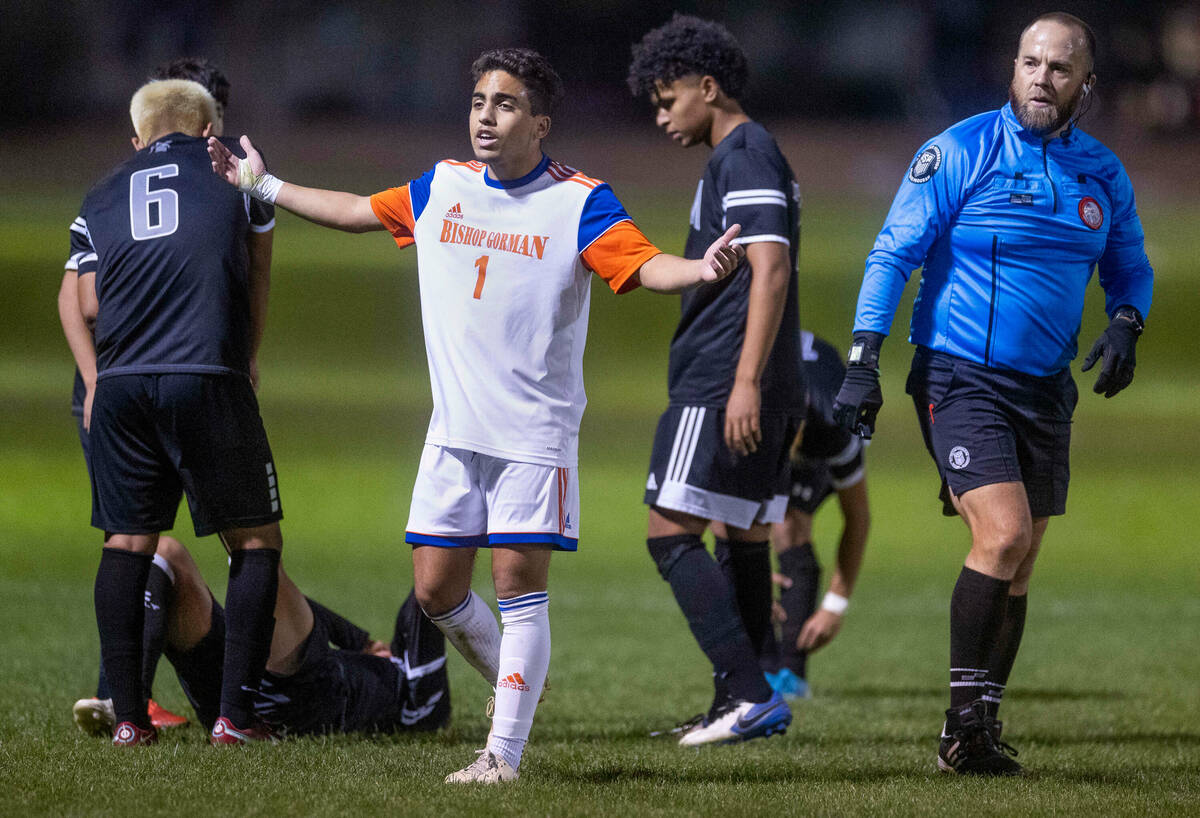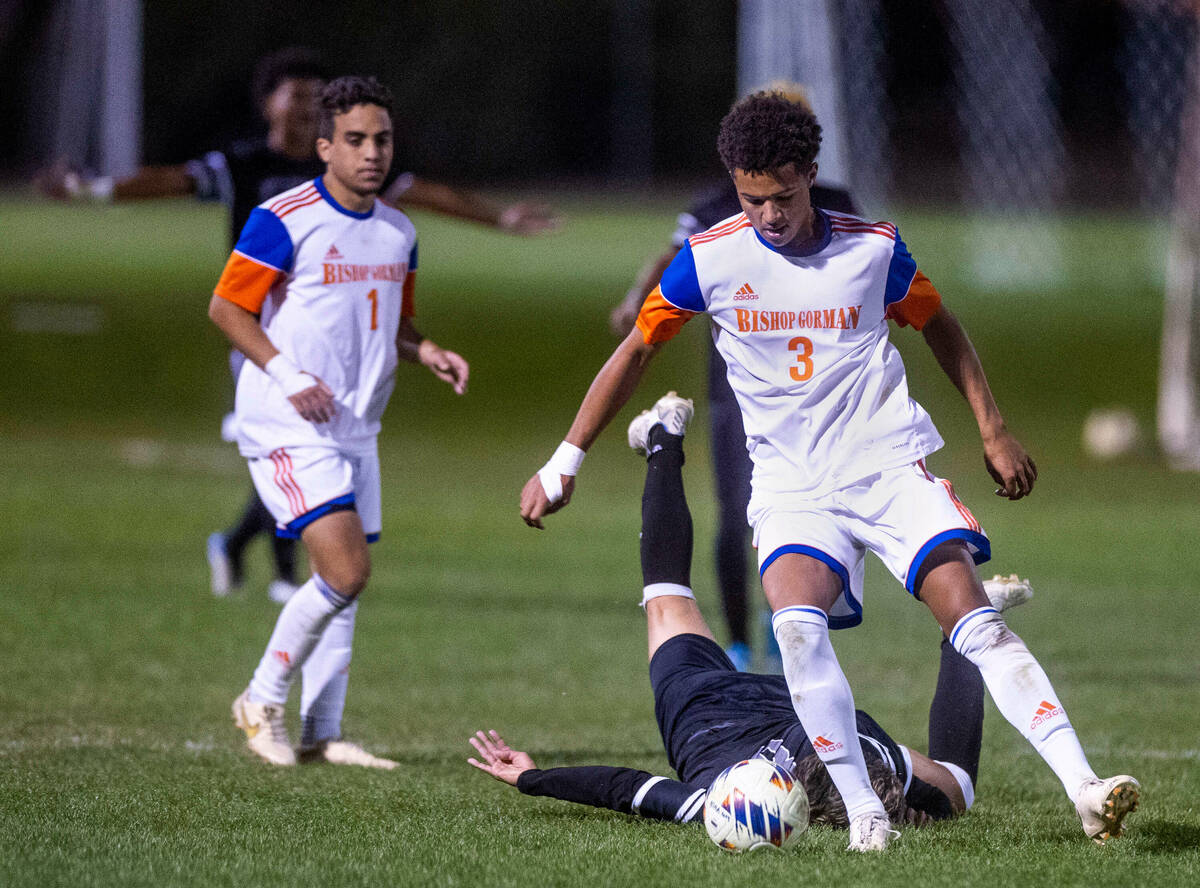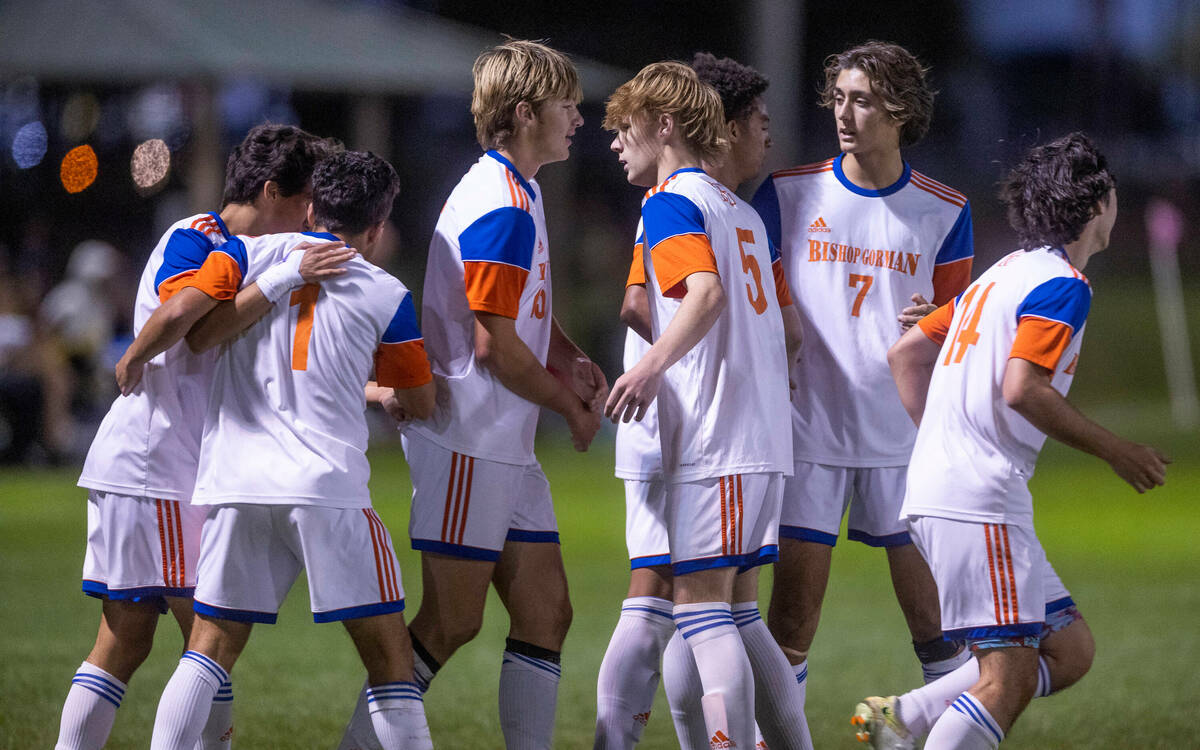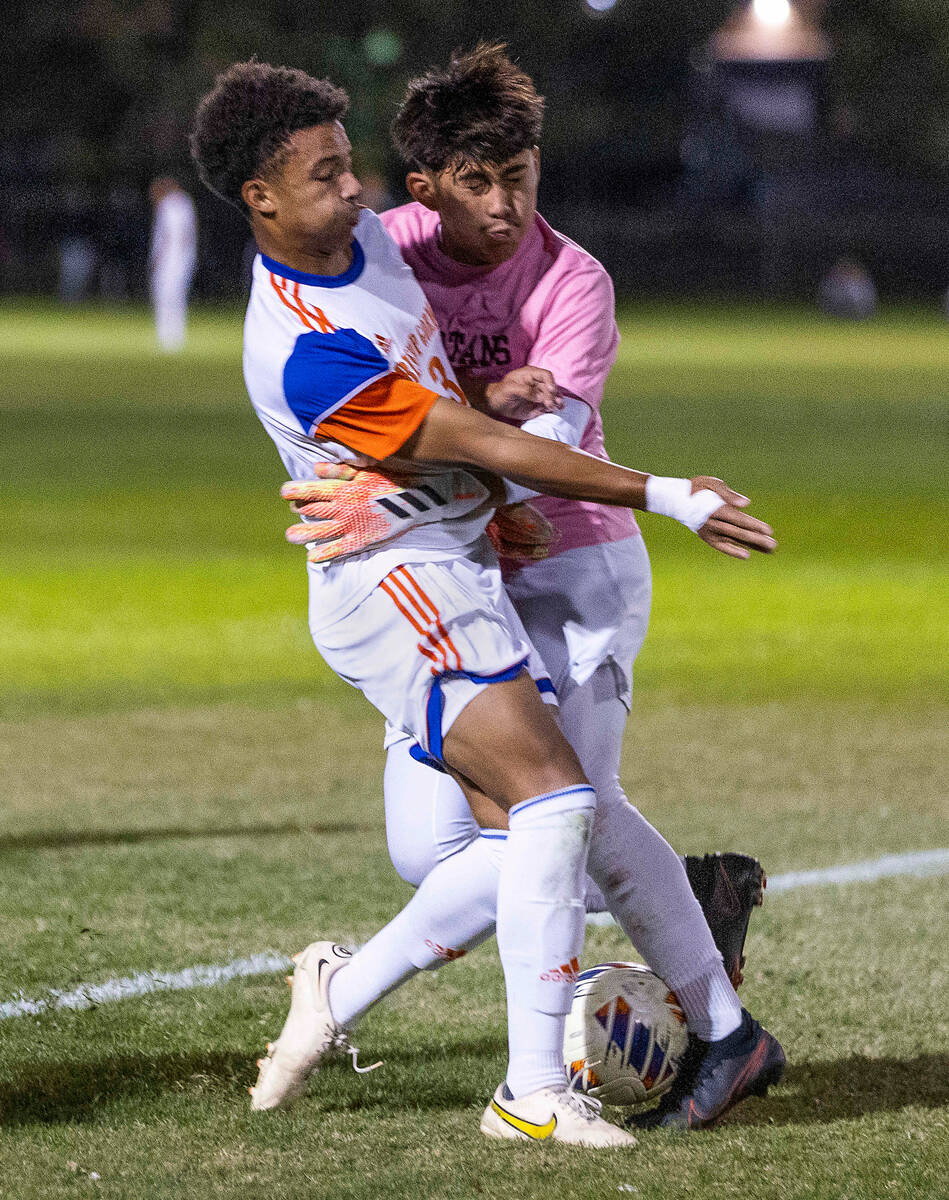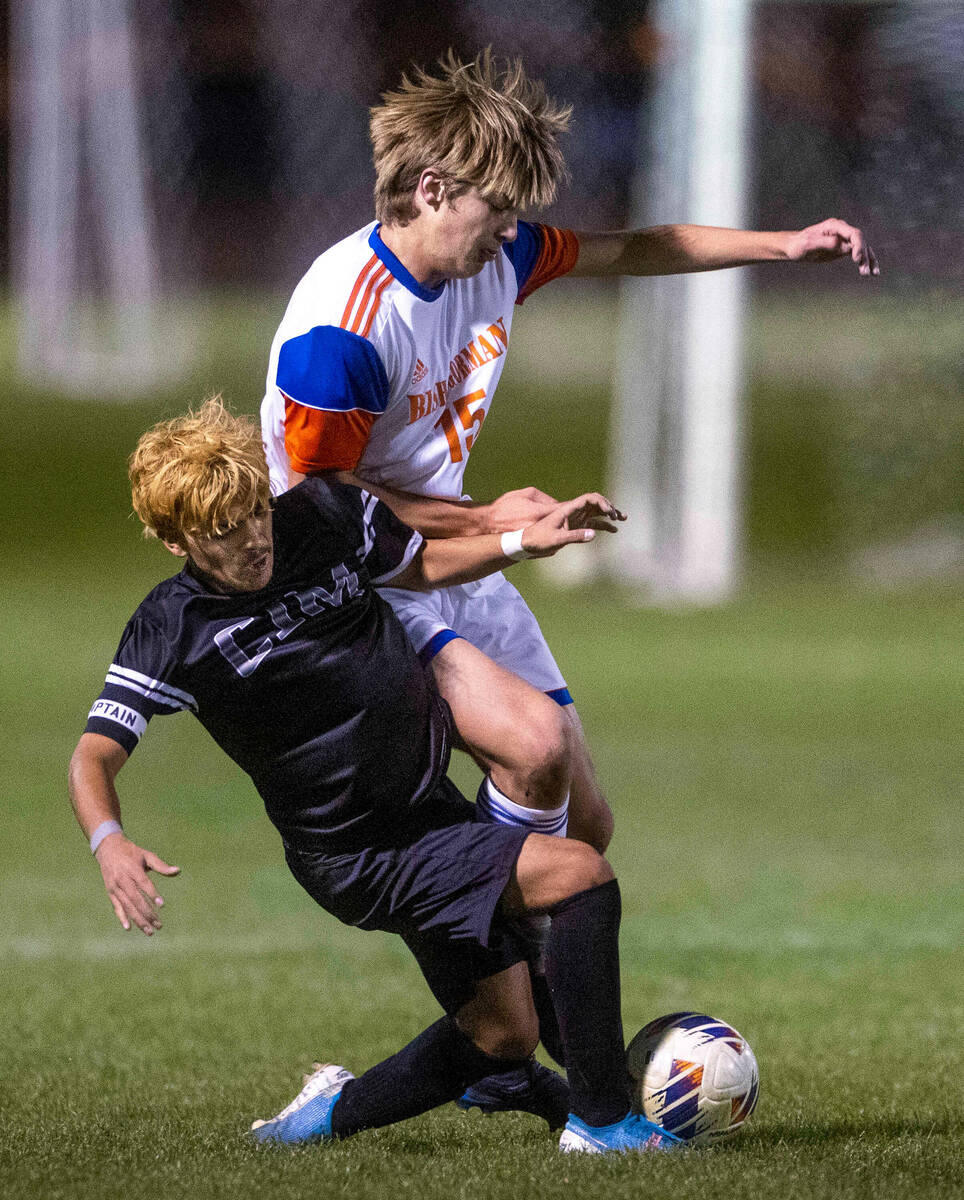 Bishop Gorman's Nick Lazarski already had scored a first-half goal when he found himself with the ball with 10 minutes remaining in a 1-1 double-overtime game Tuesday.
The senior forward was just past midfield, but he spotted the goalkeeper off his line. He took his chance, driving a 40-yard shot into the back of the net to lift the fifth-seeded Gaels to a 2-1 victory over No. 4 Cimarron Memorial at Bettye Wilson Park
The win moved the Gaels into Thursday's semifinals, where they will face Palo Verde.
■ Palo Verde 6, Chaparral 0: Junior Yuval Cohen had three goals and an assist to help the top-seeded Panthers blank the eighth-seeded Cowboys. Senior Matt Vogel added four assists and a goal for Palo Verde.
■ Eldorado 2, Las Vegas 0: Junior Luis Martinez scored both goals for the No. 3 Sundevils, who shut out the sixth-seeded Wildcats.
■ Coronado 4, Durango 1: Senior Demonte Gordon had three goals and an assist to help No. 2 Coronado defeat seventh-seeded Durango. Senior Francisco Avila added a goal and two assists for Coronado.
Class 4A volleyball
■ Tech 3, Spring Valley 0: Freshman Mikaela Fellows logged nine kills and six digs to help the Roadrunners to a 25-22, 25-21, 25-23 win over the Grizzlies. Tech will meet Liberty in the quarterfinals on Thursday.
■ Bonanza 3, Cimarron Memorial 0: Senior Jayda Johnson had 10 kills, five digs and four assists to lead the second-seeded Bengals past the third-seeded Spartans, 25-6, 25-13, 25-22. Bonanza will face Sierra Vista in a 6 pm quarterfinal on Thursday.
■ Legacy 3, Mojave 0: Sophomore Paradise Tupai had 11 digs and seven kills to lead the Longhorns to a 25-17, 25-21, 25-17 victory over the Rattlers. Junior Jocelyn Tavares added 12 kills for Legacy, which will play at Desert Oasis in Thursday's semifinal.
Class 3A volleyball
■ Boulder City 3, Pahrump Valley 0: Senior Julianna Luebke had eight aces, five kills and four digs to help the top-seeded Eagles cruise past the No. 8 Trojans, 25-7, 25-10, 25-4. The win lifted Boulder City into Thursday's semifinals against Coral Academy.
■ Moapa Valley 3, Clark 0: Senior Sydney Reese had 20 kills and junior Brooke Houston had 35 assists to lead the Pirates to a 25-15, 25-15, 25-16 win over the Chargers. Moapa will play at SLAM Academy in Thursday's semifinals.
Scores
5A boys soccer
Palo Verde 6, Chaparral 0
Bishop Gorman 2, Cimarron Memorial 1 (OT)
Coronado 4, Durango 1
Eldorado 2, Las Vegas 0
3A boys soccer
Equipo Academy 4, Moapa Valley 0
Basic 2, Boulder City 1
SLAM 5, Virgin Valley 4
Skypoint 4, Cheyenne 3 (OT)
4A volleyball
Tech 3, Spring Valley 0
Basic 3, Chaparral 0
Legacy 3, Mojave 0
Bonanza 3, Cimarron Memorial 0
3A volleyball
Boulder City 3, Pahrump Valley 0
Coral Academy 3, Cadence 1
Moapa Valley 3, Clark 0
SLAM Academy 3, Virgin Valley 1