OT goal lifts Coronado girls soccer to 5A region title — PHOTOS
Updated November 5, 2022 - 7:30 pm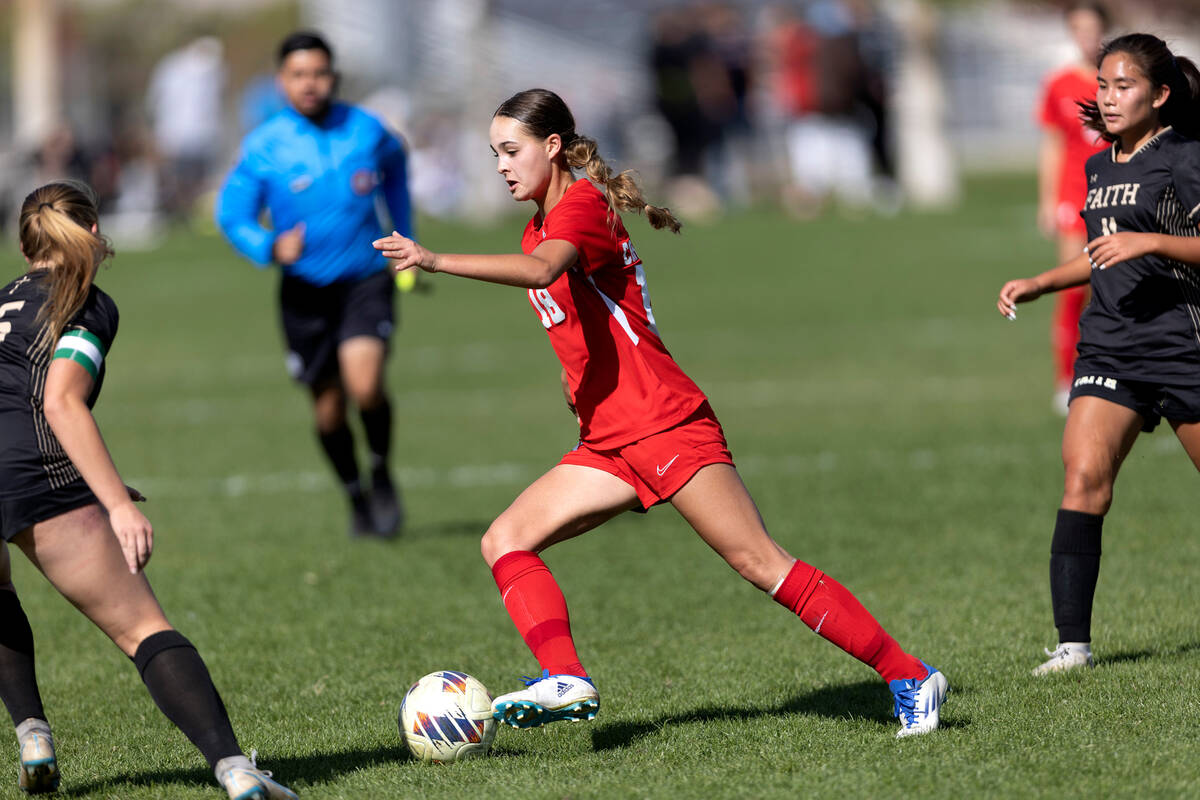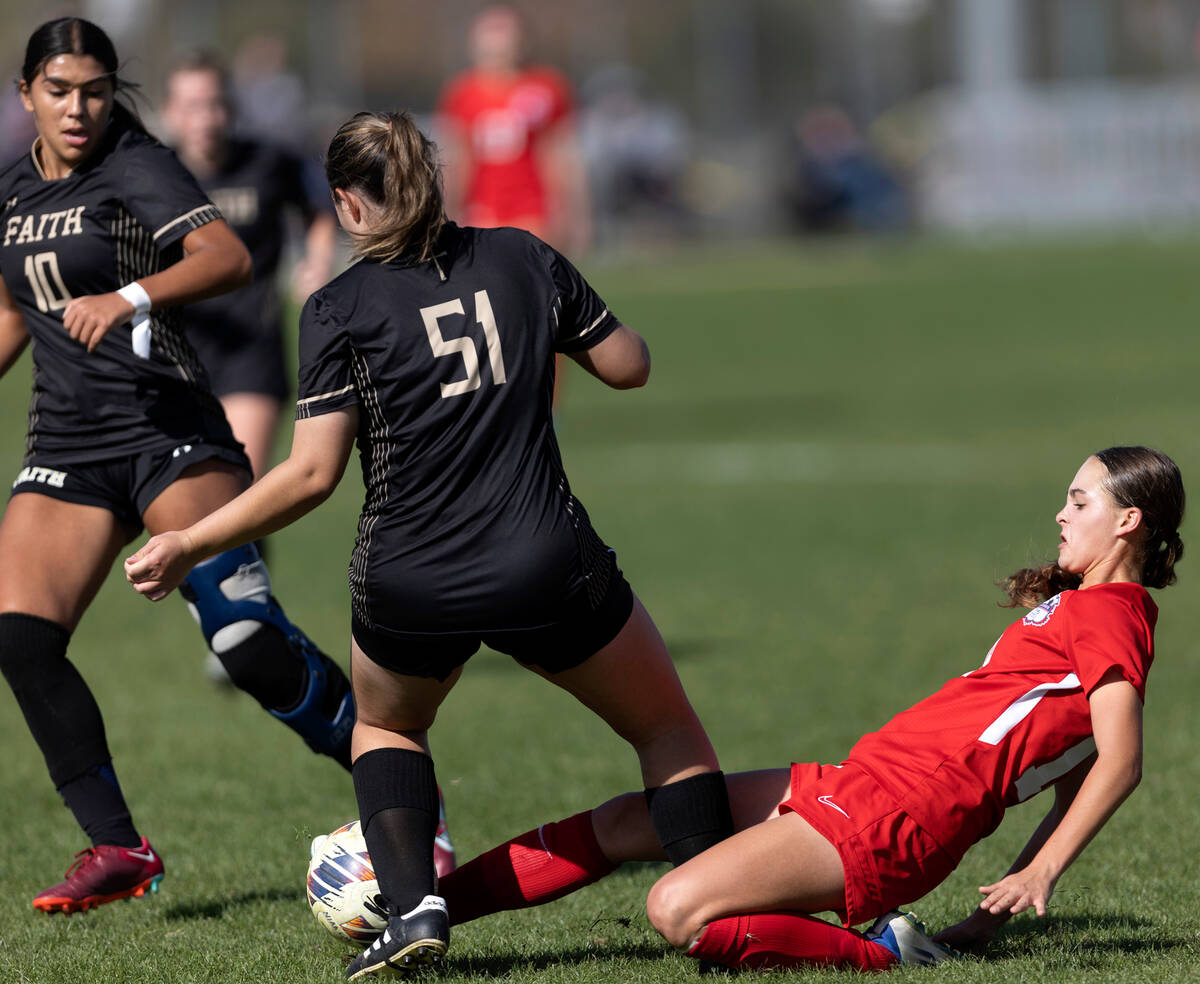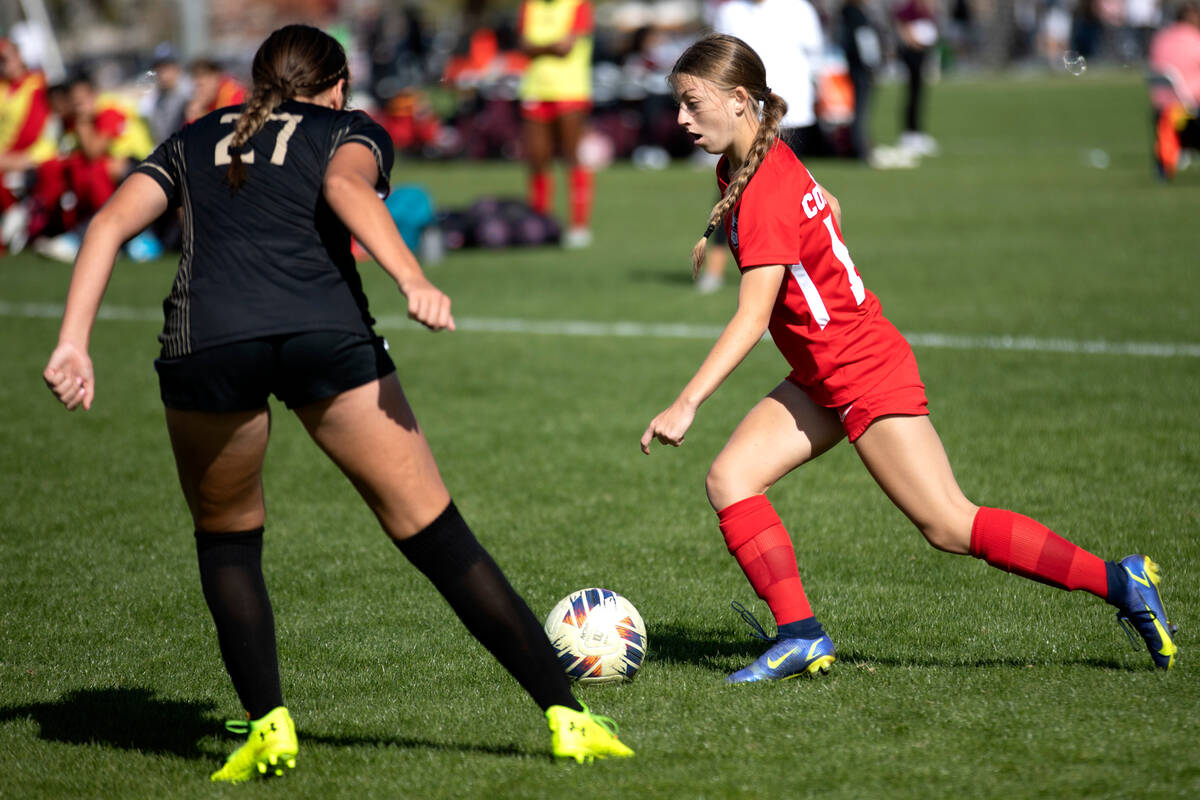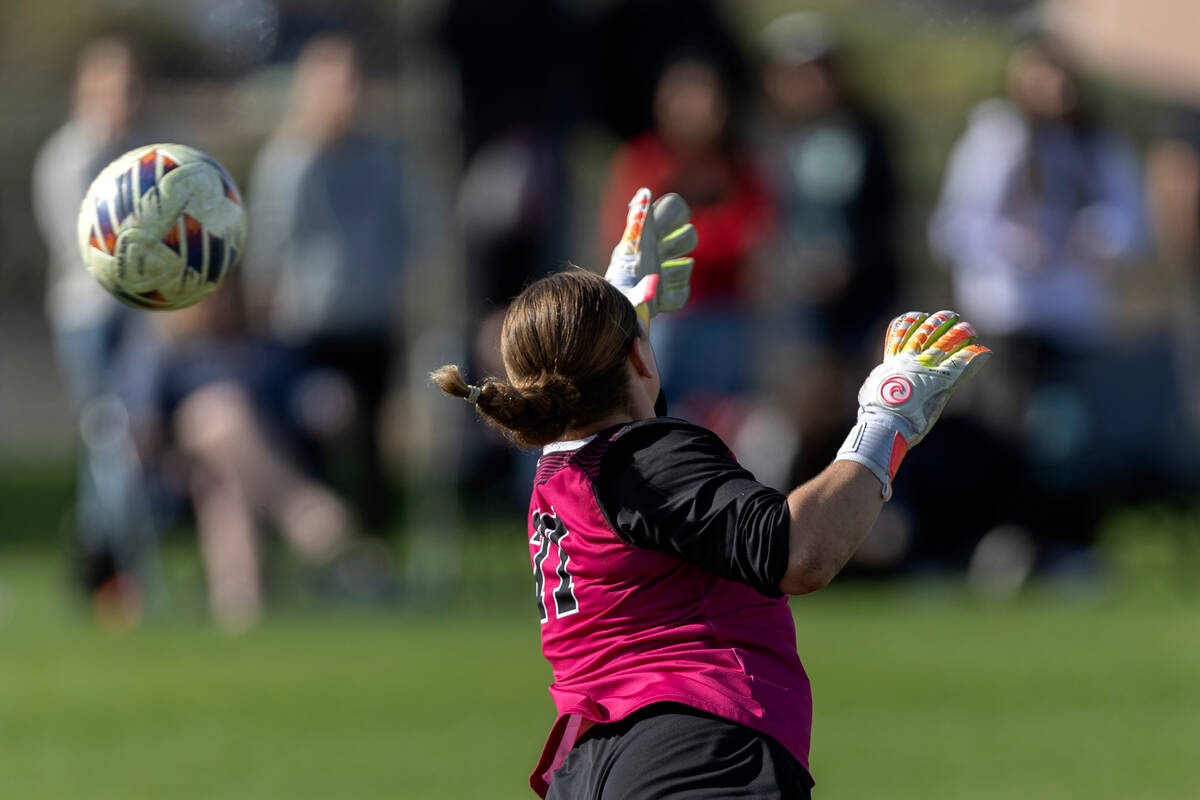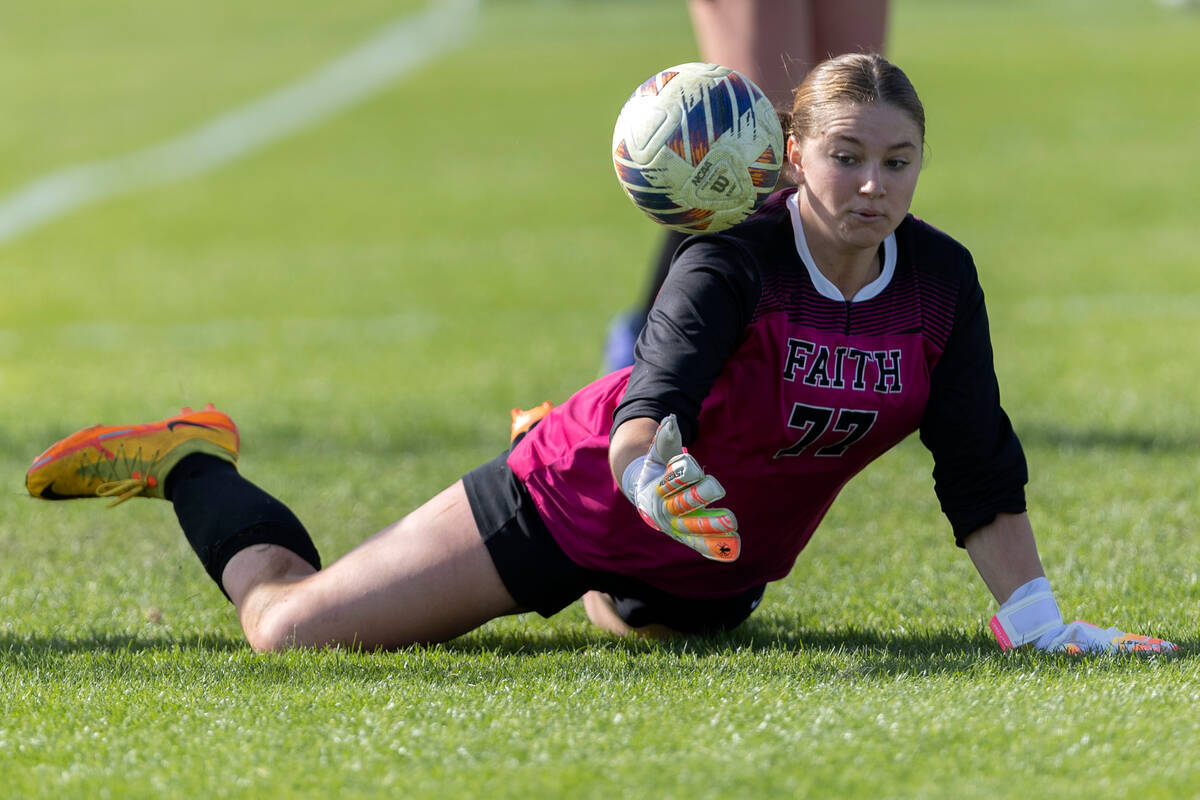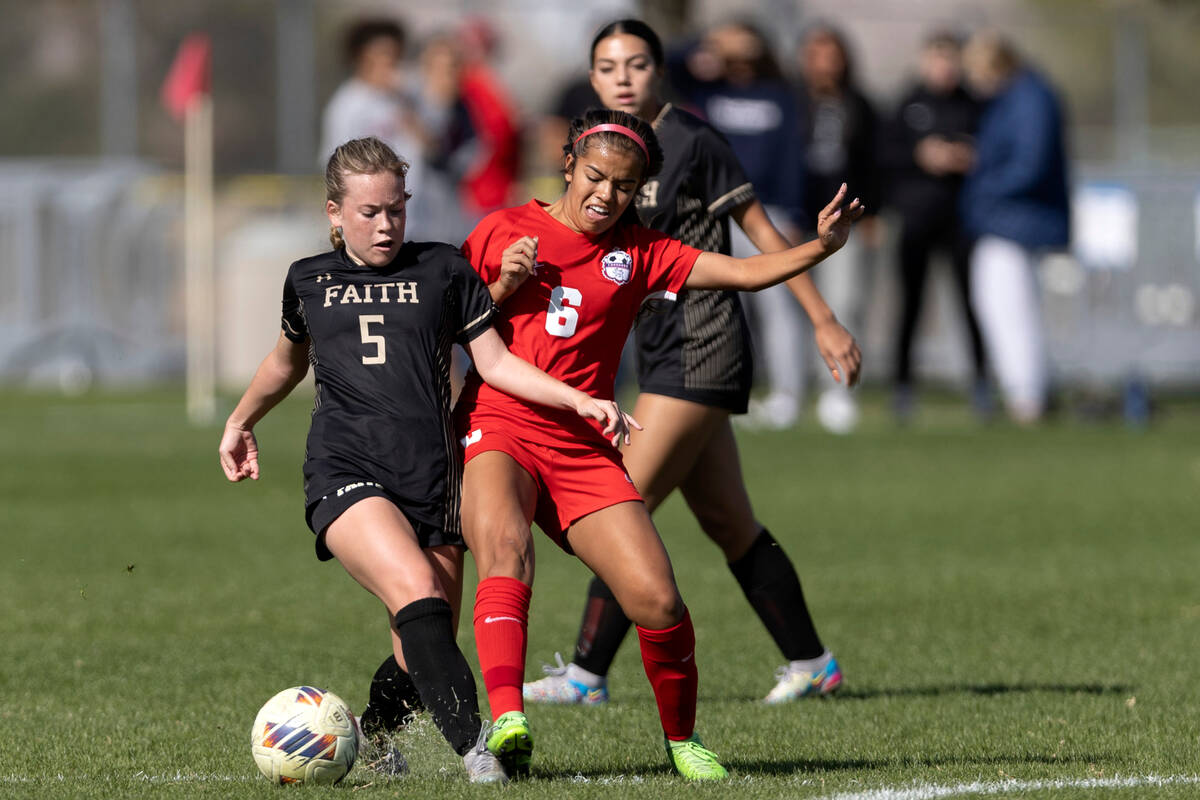 Goals come at a premium when the Coronado and Faith Lutheran girls soccer teams meet, and this time the Cougars ended up with the game-winner.
Senior midfielder Trinity Buchanan scored in overtime to give Coronado a 1-0 victory over the Crusaders in the Class 5A Southern Region final Saturday at Bettye Wilson Park.
Faith Lutheran beat Coronado 1-0 during the regular season.
"Trinity has been a star for us all year. She's led us all year," Coronado coach Dana Neel said. "It was good to see her get that because she worked so hard to keep this team at the high level that it is."
The Cougars will host the state tournament next week. Coronado will play McQueen at 10 a.m. Friday, and Faith Lutheran will meet Northern champion Galena at noon.
Neel said the region title is nice, but her team is focused on bringing home a state championship.
"We're chasing the end goal here, which is the state championship," she said. "What happens during the season, the regional final, it's just part of the buildup of what we're ultimately going for."
Pahrump Valley 2, Virgin Valley 1 — At Bettye Wilson Park, senior forward Adryanna Avena scored the game-winning goal eight minutes into the first overtime period to lift the Trojans past the Bulldogs.
Pahrump Valley will take on Truckee in the Class 3A state semifinals at 2 p.m. Friday at Dayton. Virgin Valley will play Northern champion Hug at noon.
Contact Alex Wright at awright@reviewjournal.com. Follow @AlexWright1028 on Twitter.