1A STATE SOFTBALL: Kaitlyn Davis perfect as Pahranagat Valley rolls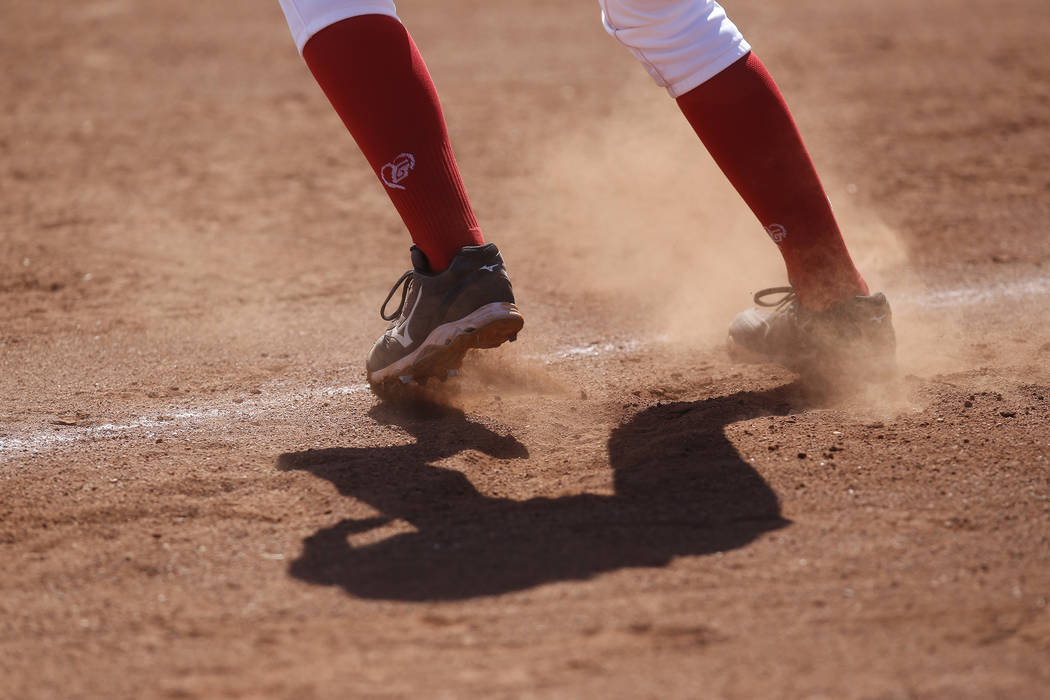 Kaitlyn Davis didn't need much run support on Thursday, but Pahranagat Valley's offense gave her plenty.
Davis fired a perfect game, and the Panthers rolled to a 15-0, four-inning victory over Whittell in the Class 1A state softball tournament at Durango.
Davis struck out three and induced seven ground-ball outs to earn the win.
"She didn't strike out a lot of batters, but the defense was behind her catching and making plays," Pahranagat Valley coach Mike Sparrow said. "That's one of those things that I know it's a whole team thing that gets that done, and I'm real excited for them."
The first inning against the Warriors teased a pitching duel from the two starters, with both teams going down in order. But the Panthers had Whittell's starter pegged from that point on.
Pahranagat Valley scored four runs in the second and a pair in the third before exploding for nine runs in the bottom of the fourth to end the game via the mercy rule.
"I think any time you can save some energy and advance on it's a good thing," Sparrow said. "Innings add up by the time you get to Saturday. It doesn't feel like it today, and it may not even feel like it tomorrow, but innings add up."
Senior Kyla Shumway and sophomore Morgan Harris both tripled and drove in a pair of runs. Shumway also doubled during her 3-for-3 performance.
All but two of the Panthers' starters drove in a run but every starter scored at least once Thursday.
Sparrow was pleased to see his team able to close out the game when given the chance in the fourth inning.
"It's good to close the door and don't give them any opportunity," he said.
Pahranagat Valley (28-4) faces Wells (12-2) at 11:30 a.m. Friday at Durango, with the winner advancing to Saturday's championship round.
"It's going to be fun (Friday) to just go out there and test ourselves and see if we are up to the challenge," Sparrow said. "These kids understand what it takes."
Wells 8, Indian Springs 4 — The Thunderbirds struggled to keep anyone off the base paths, as the Leopards scored in every inning to earn the win.
Eight Wells players reached base by either walk or hit by pitch, which gave Wells plenty of scoring chances they did not let slip by.
"Just got to tighten up our defense," Indian Springs coach Lynn Dale said. "And I have no doubt we'll be able to do that."
Indian Springs (13-12) plays Whittell (12-8) in an elimination game at 2 p.m. on Friday. The winner of that game faces the loser of the Wells-Pahranagat Valley game at 4:30 p.m.
Box scores:
Pahranagat Valley 15, Whittell 0