3A STATE SOFTBALL: Churchill County eliminates Pahrump Valley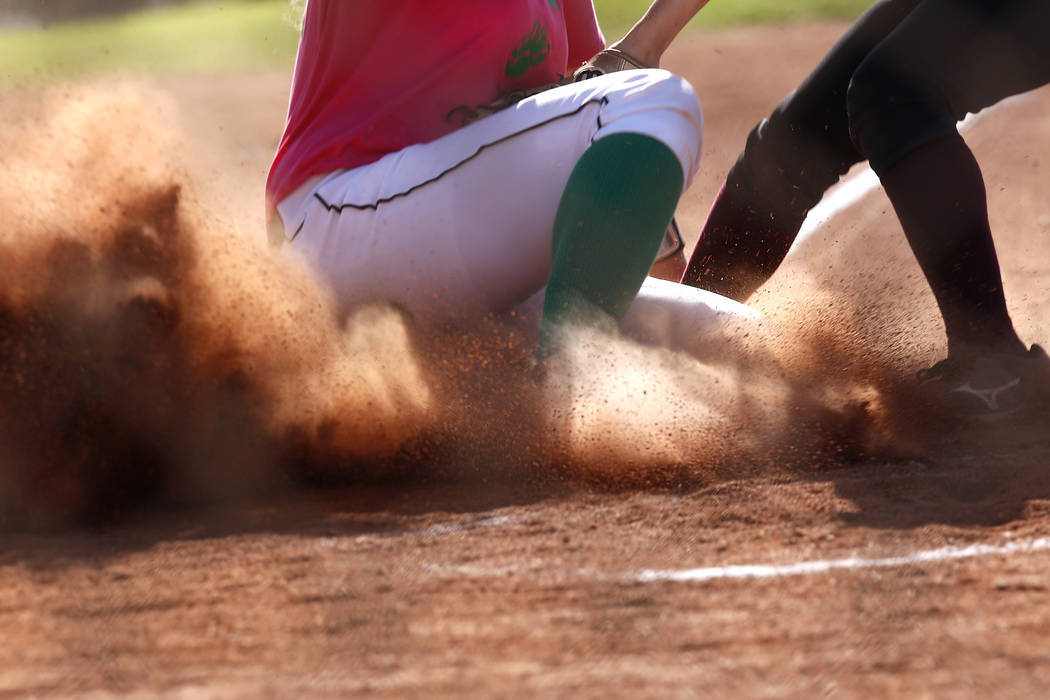 Championship softball often comes down to two aces squaring off in the circle.
For Churchill County senior pitcher Kayla Buckmaster, she knew she'd have to get by Pahrump Valley's Krista Toomer to make it to the state final.
Buckmaster spun a complete game giving up five hits with six strikeouts to earn the win, as the Greenwave defeated the Trojans 5-3 at Faith Lutheran.
"Kayla has been amazing all year," Churchill County coach Tammie Shemenski said. "When I'm looking for a win, I'm looking to go to her."
Buckmaster and Toomer battled for four scoreless innings before the Greenwave batted around and broke through with all five of their runs in the bottom of the fifth inning.
Jordan Meyer had a two-run double, Shelbi Schultz an RBI double, and Buckmaster an RBI single to chase Toomer from the game.
Buckmaster faced a jam in the seventh inning when the Trojans' Skyler Lauver had an RBI single, followed by an RBI double by Jordan Egan that cut the lead to 5-2. Pahrump had the bases loaded with two outs, and Jackie Stobbe singled home Lauver for their final run, as McKayla Bartley was thrown out at the plate to end the game.
Pahrump Valley 17, Moapa Valley 6 — Terrena Martin and Lauver each supplied three hits as the Trojans eliminated the Pirates.
Taylor Egan and Jessica Pearson each contributed two hits and two RBIs for Pahrump. Toomer earned the win in the circle, yielding six hits, with four strikeouts for the Trojans.
Kaitlyn Anderson had two hits, and teammate Lainey Cornwall collected an RBI single to pace Moapa Valley (22-13).
Box scores:
Pahrump Valley 17, Moapa Valley 6
Churchill County 5, Pahrump Valley 3