Bishop Gorman strikes early, rolls to 4A state softball crown
Updated May 21, 2022 - 7:28 pm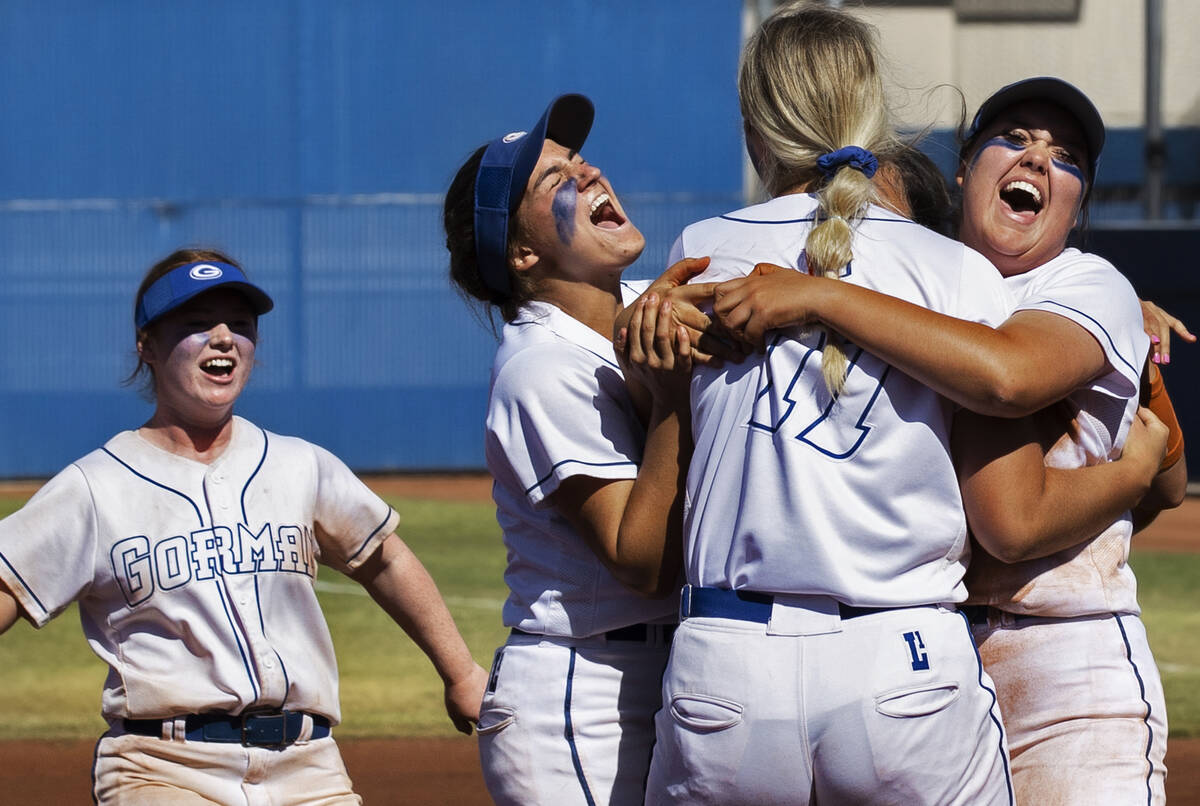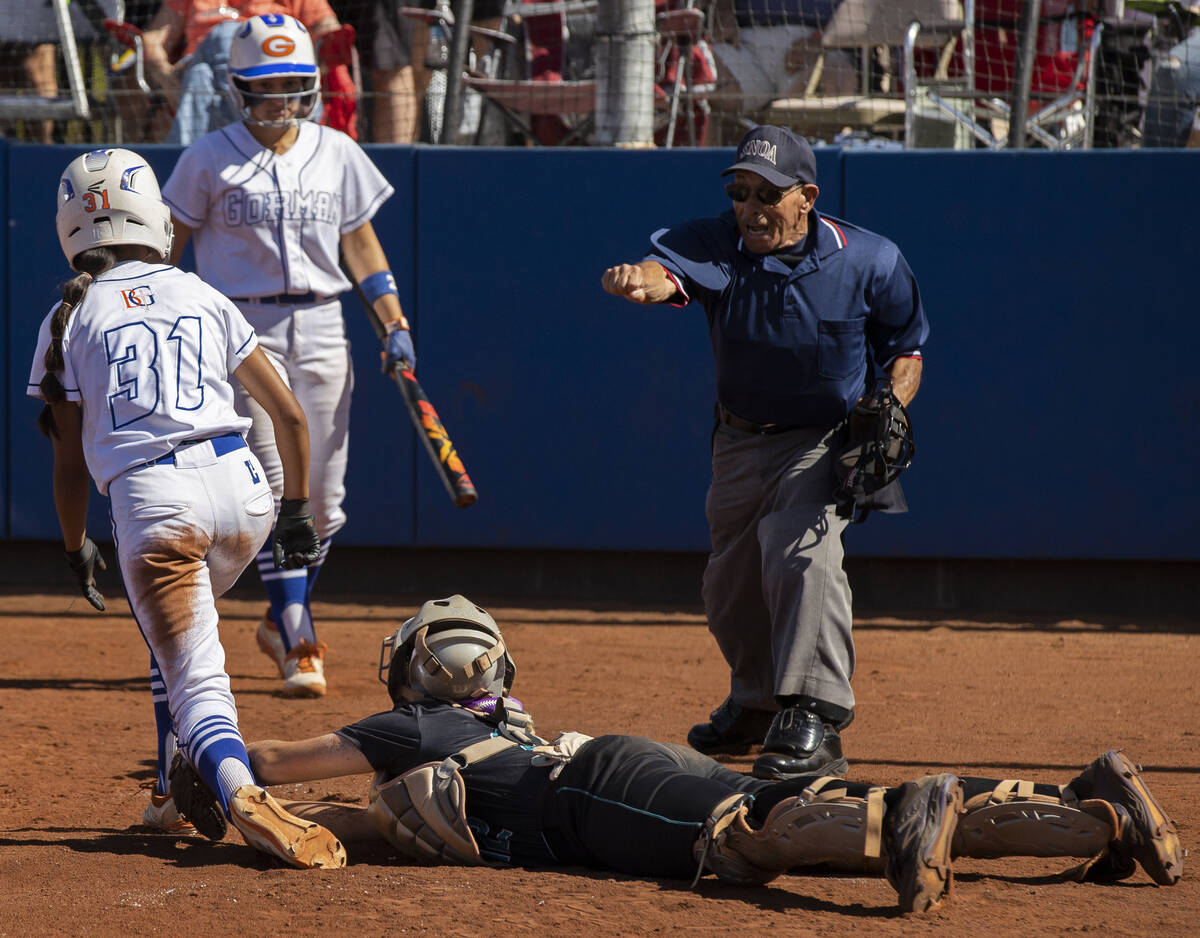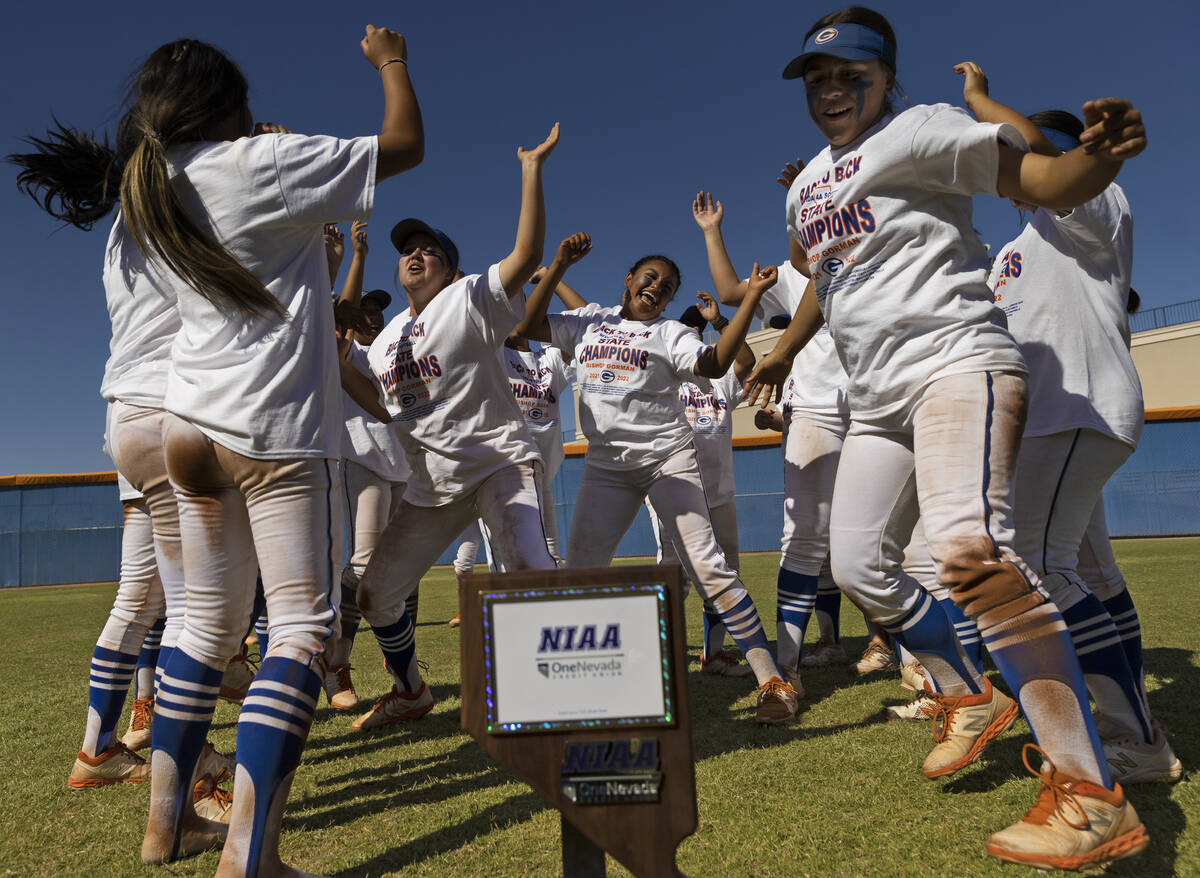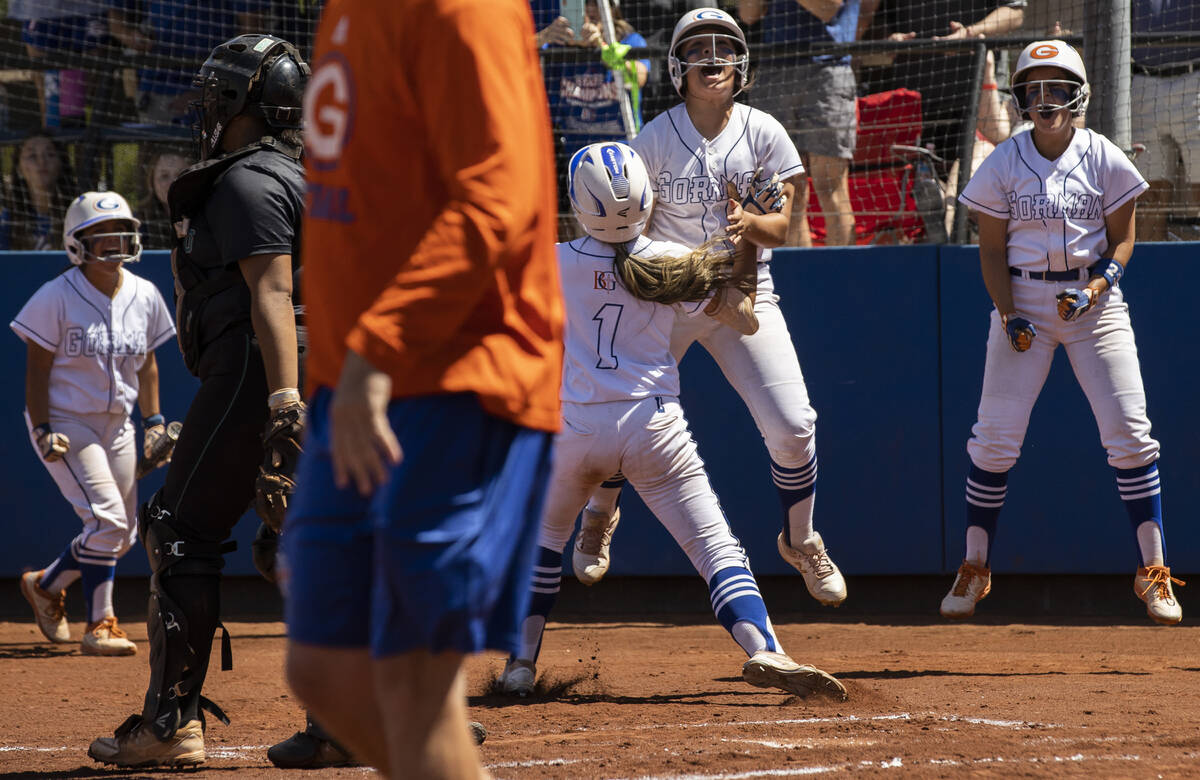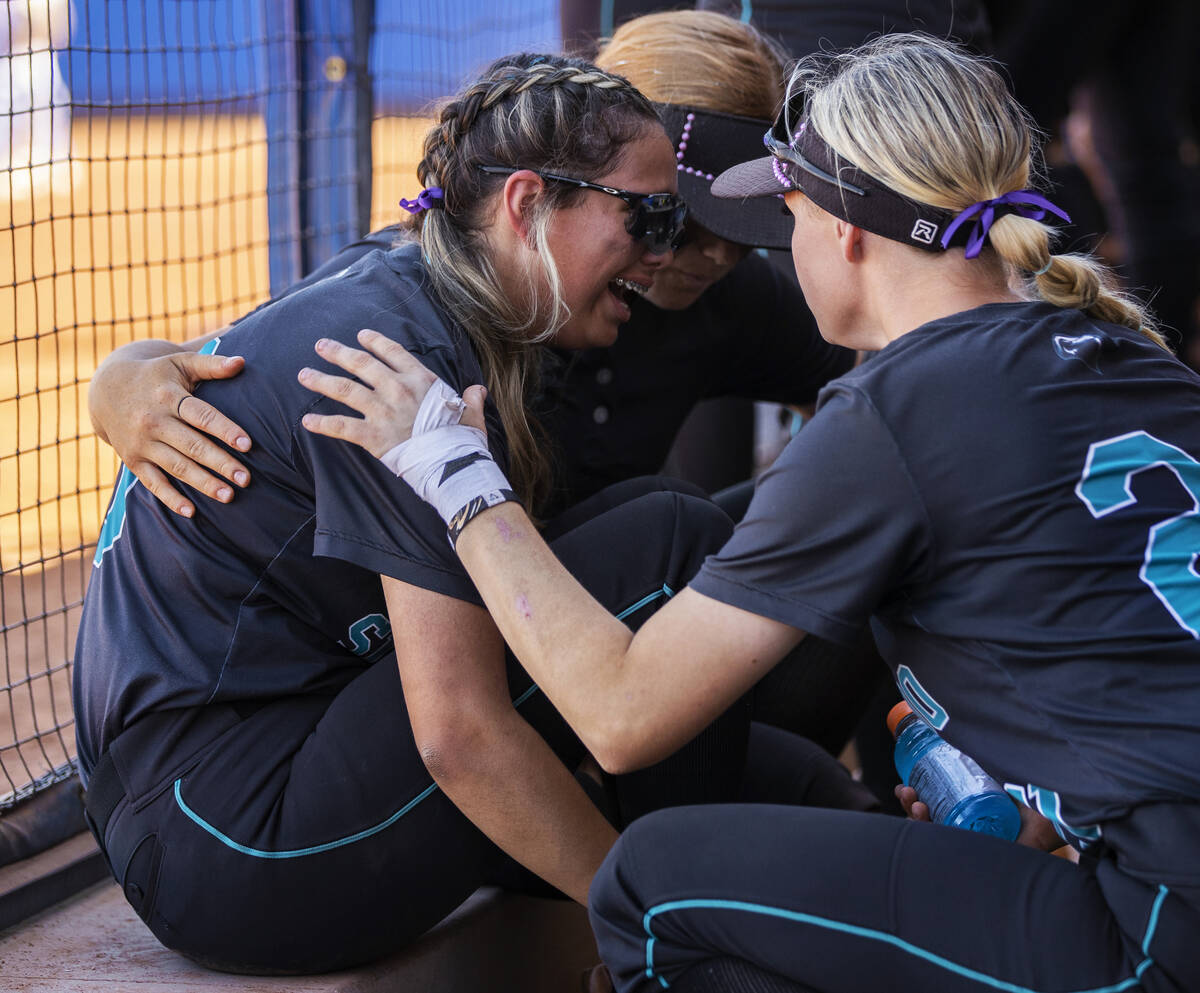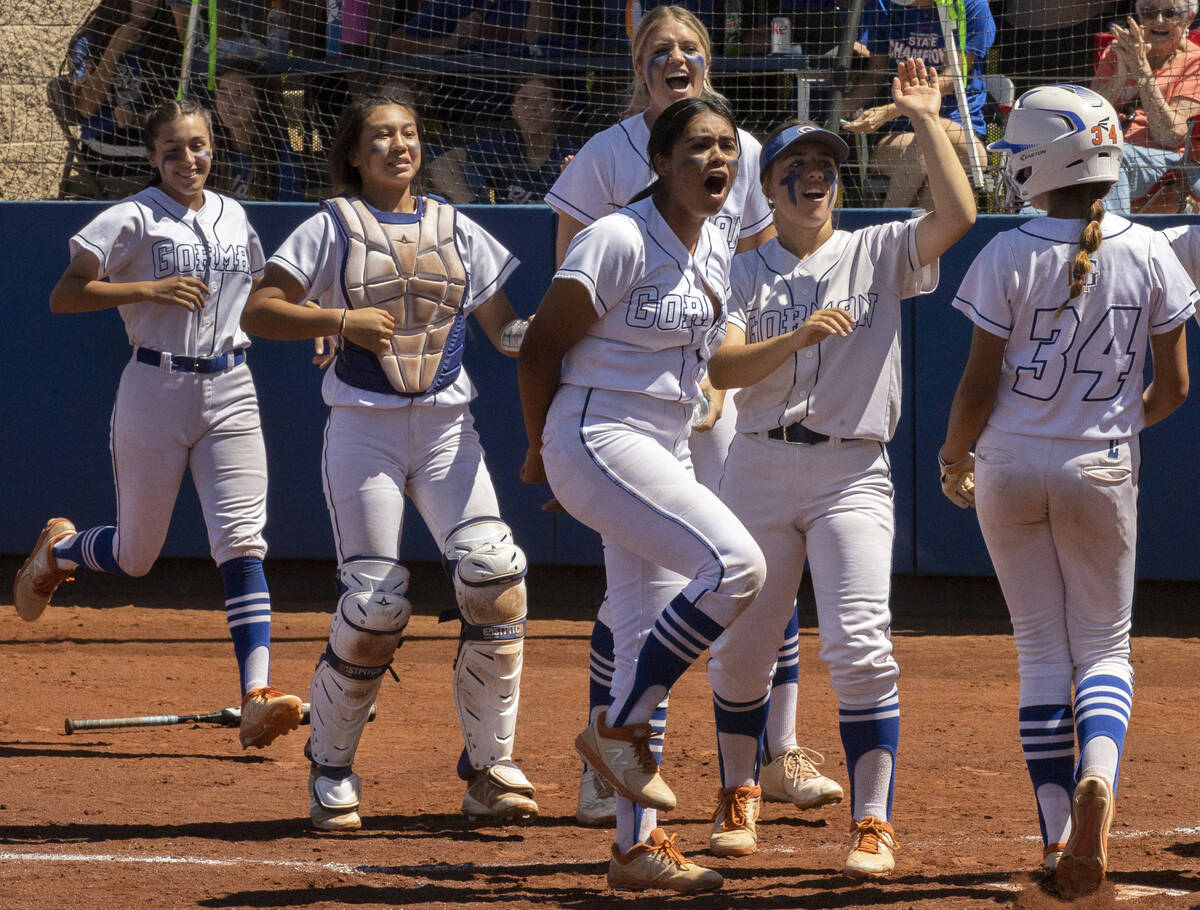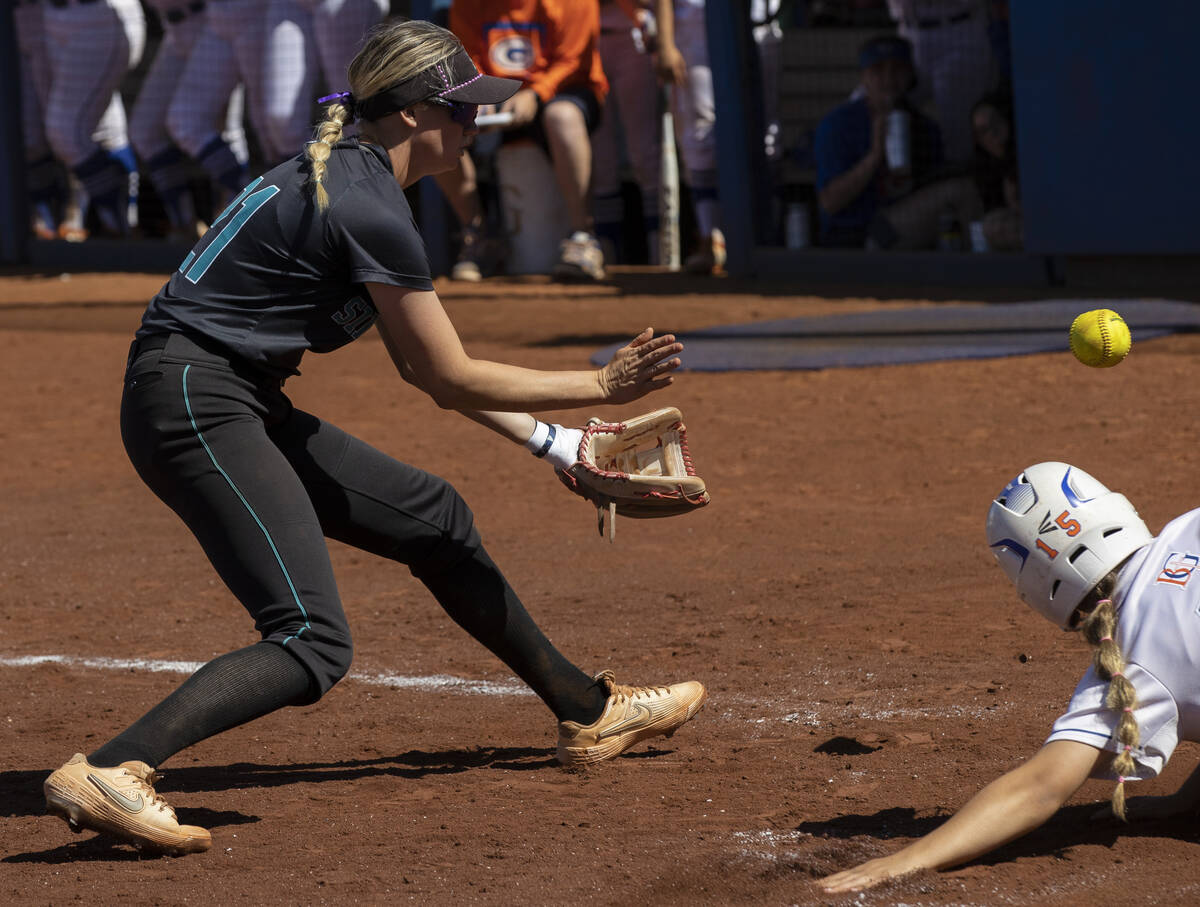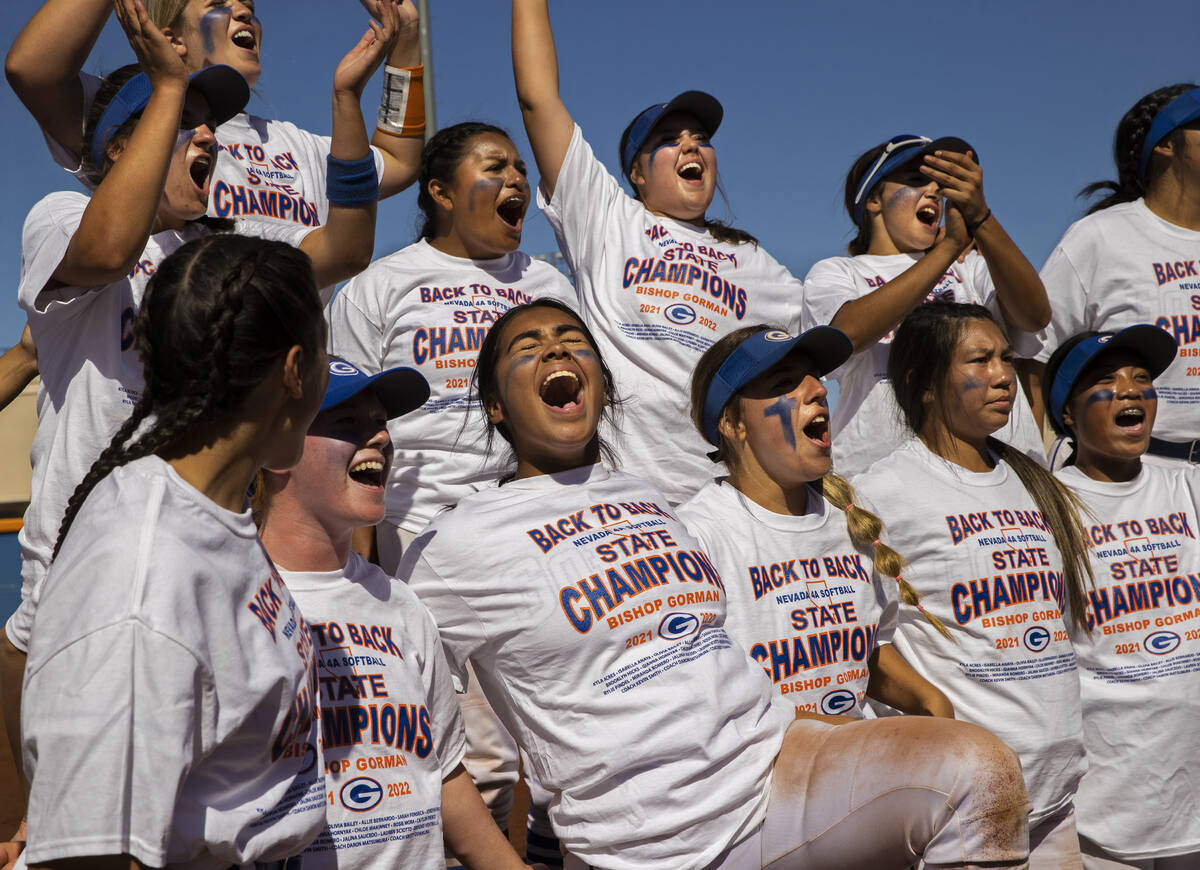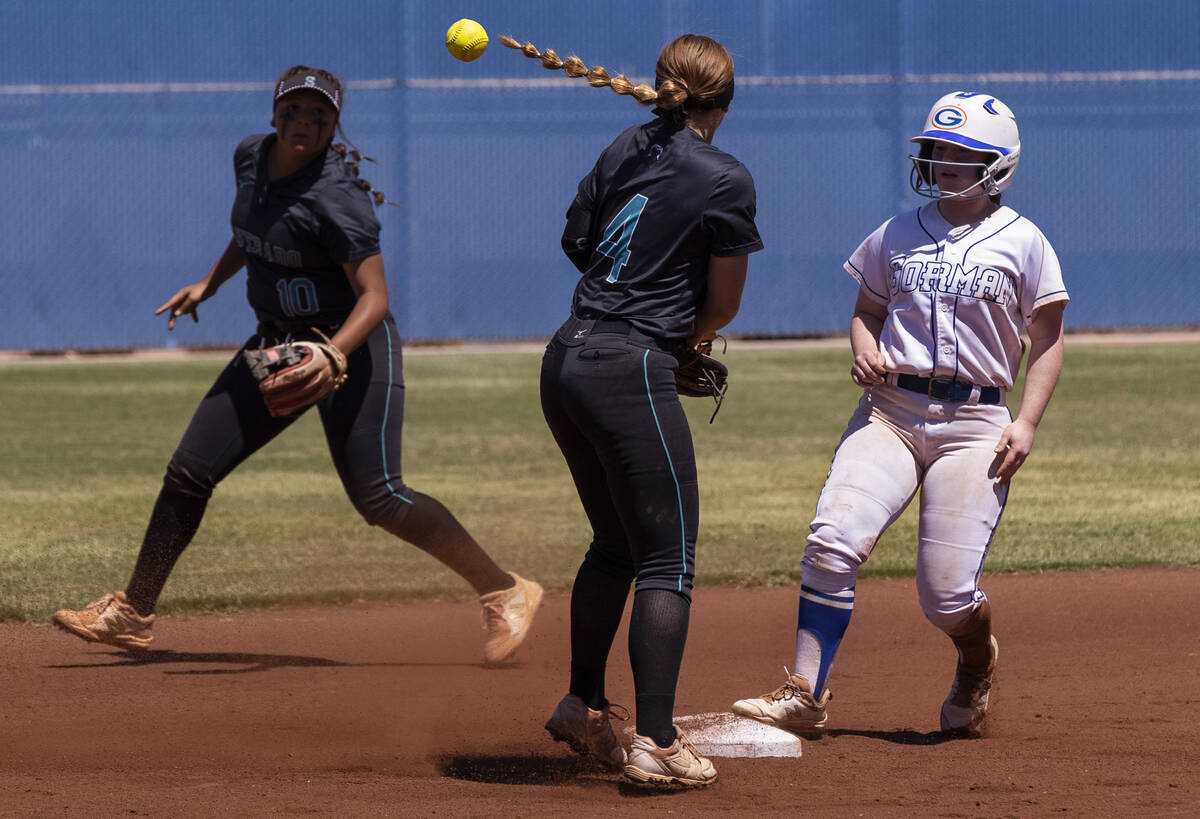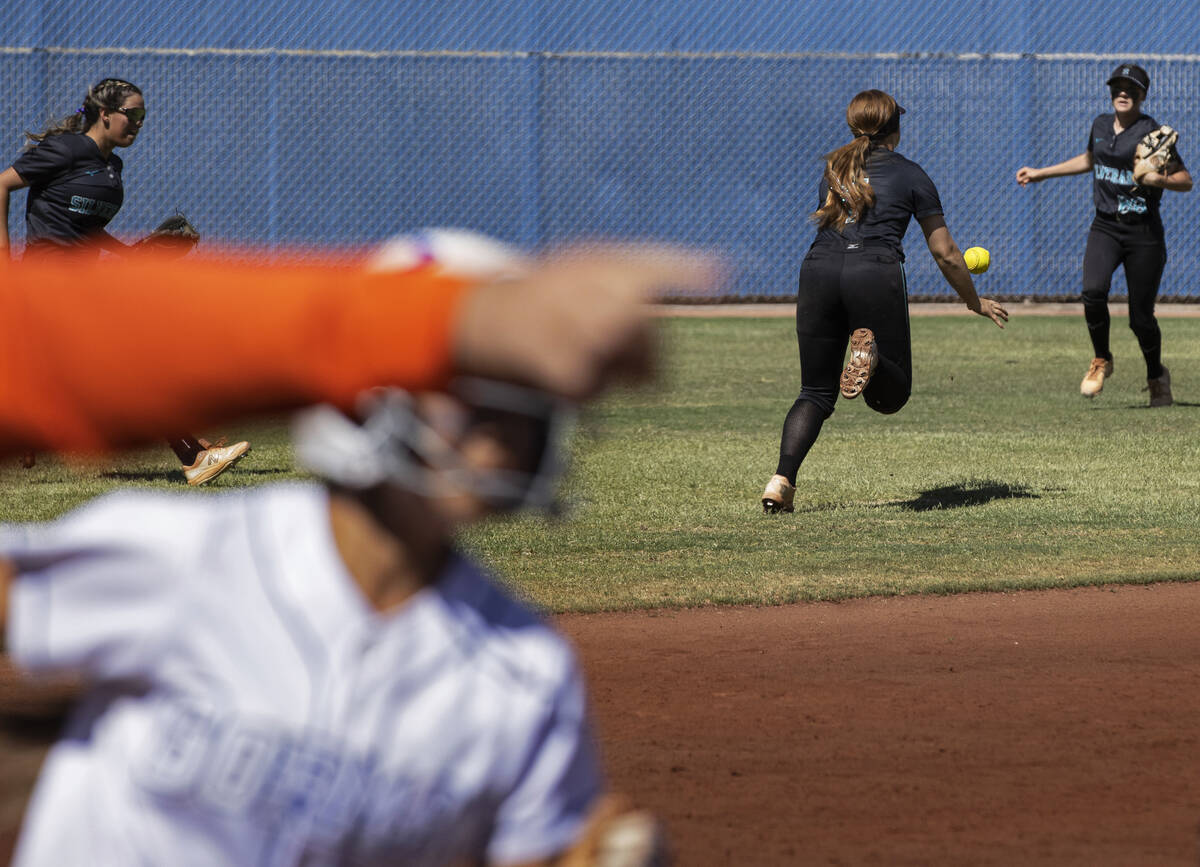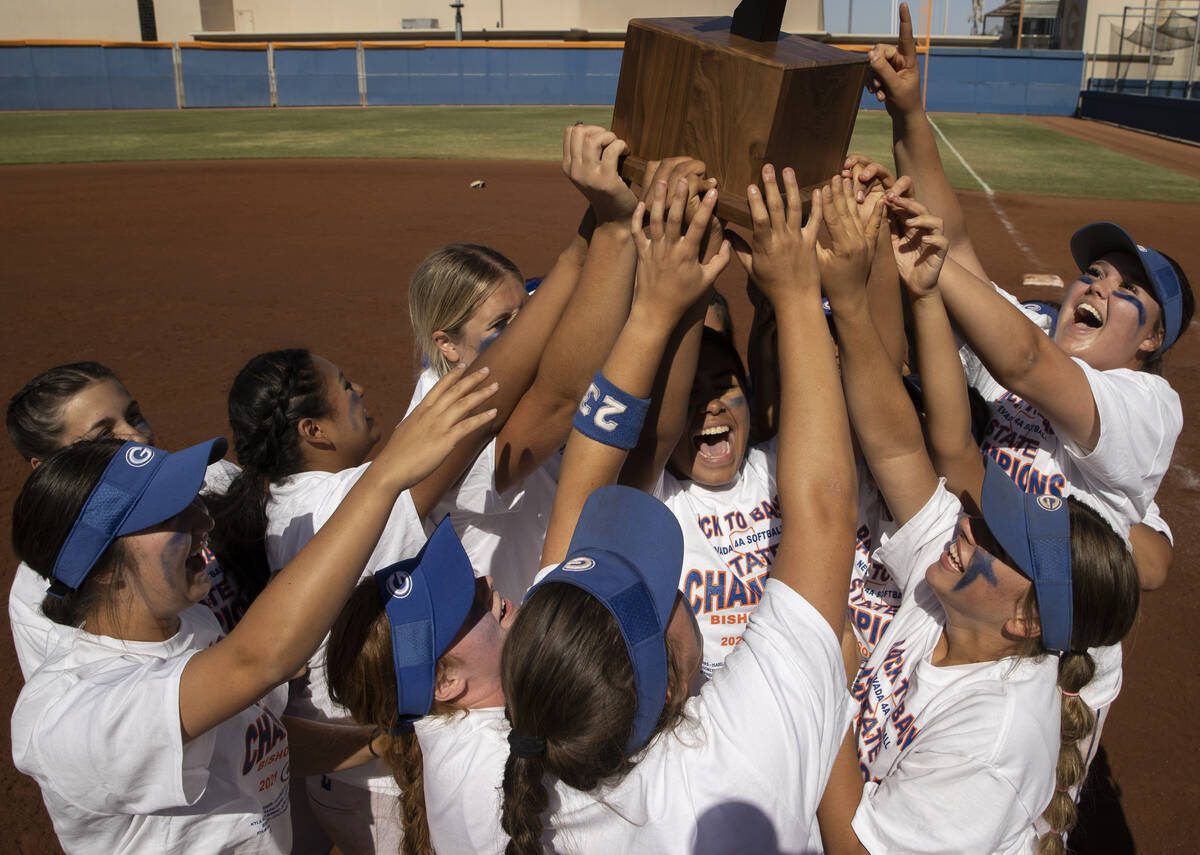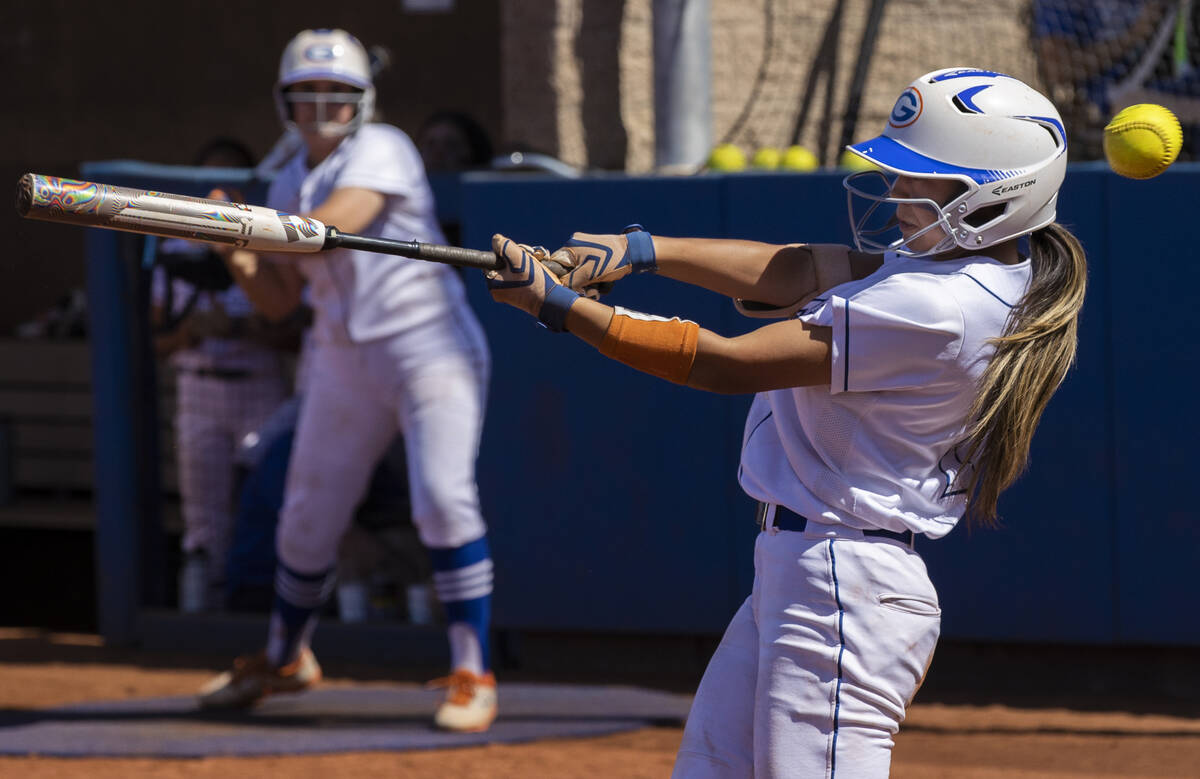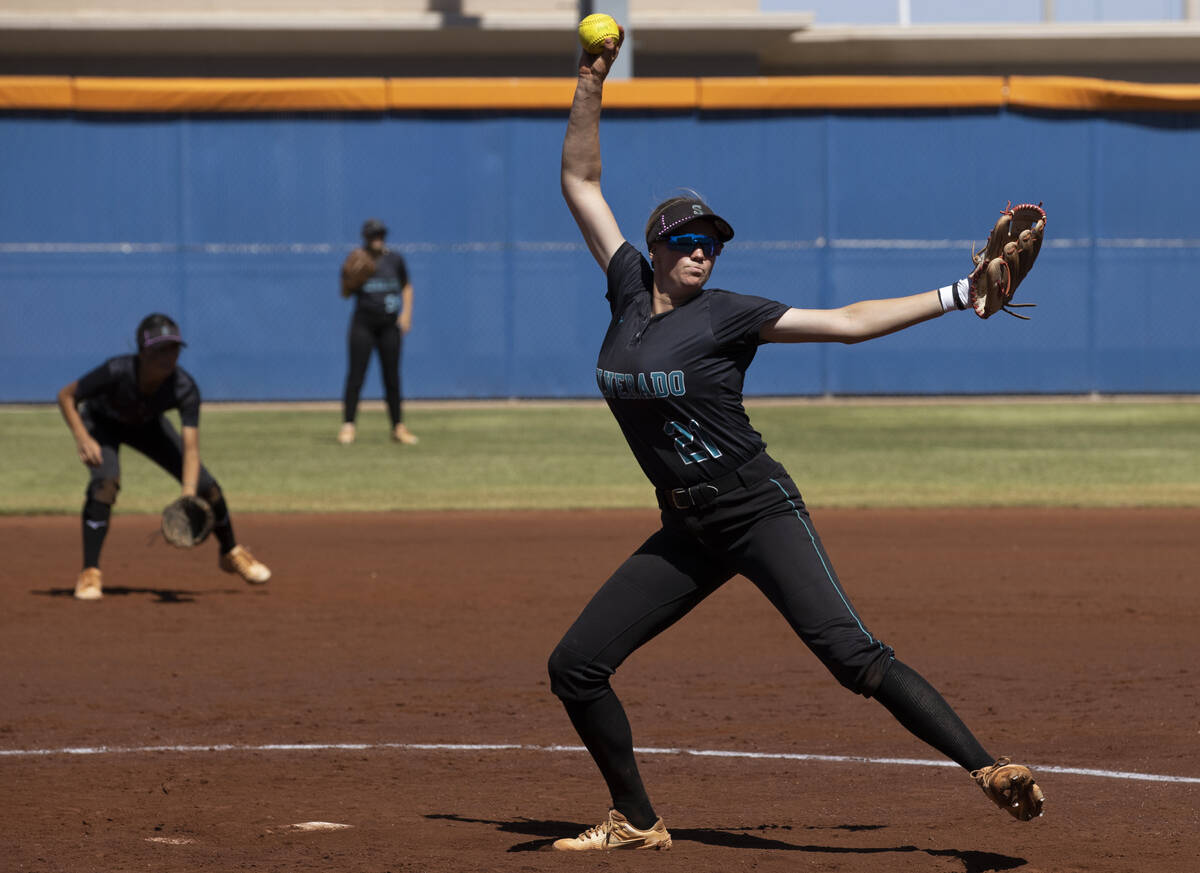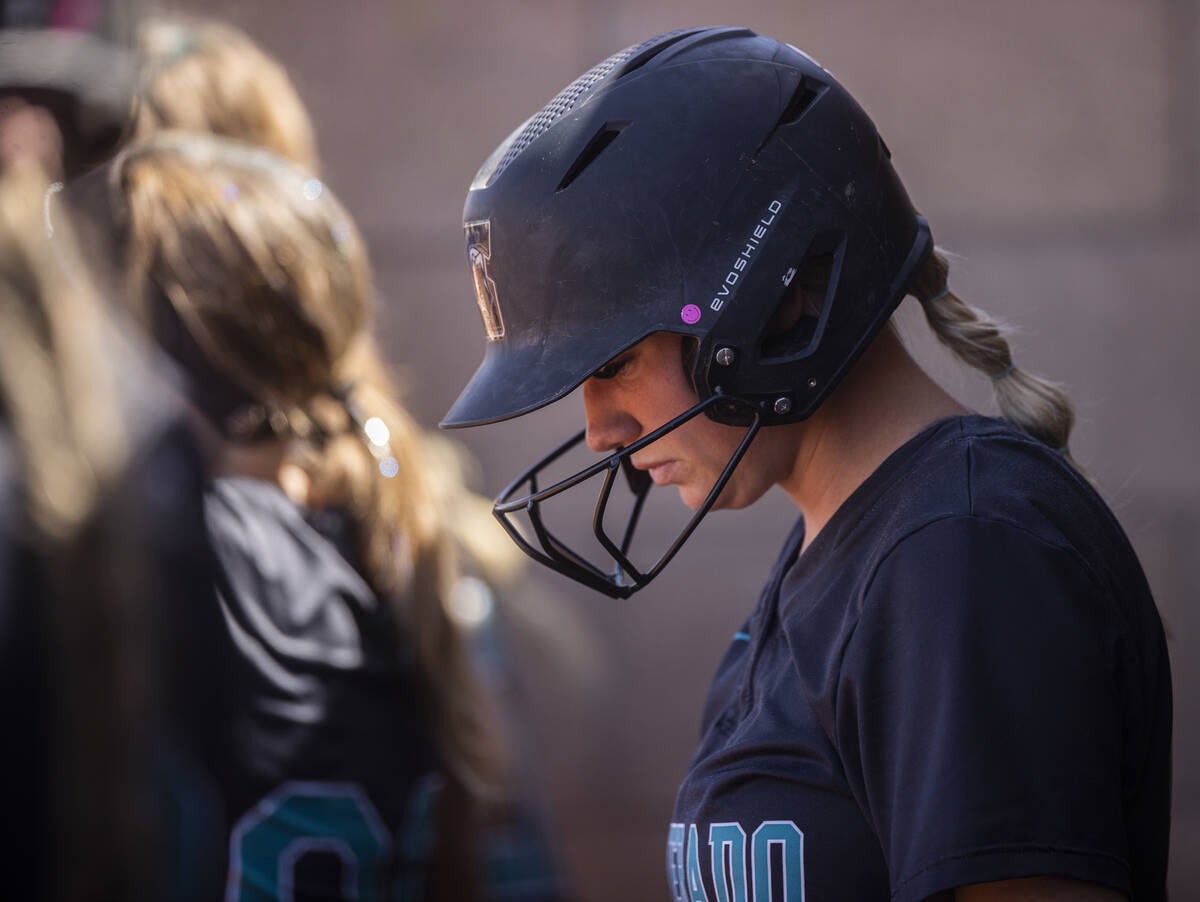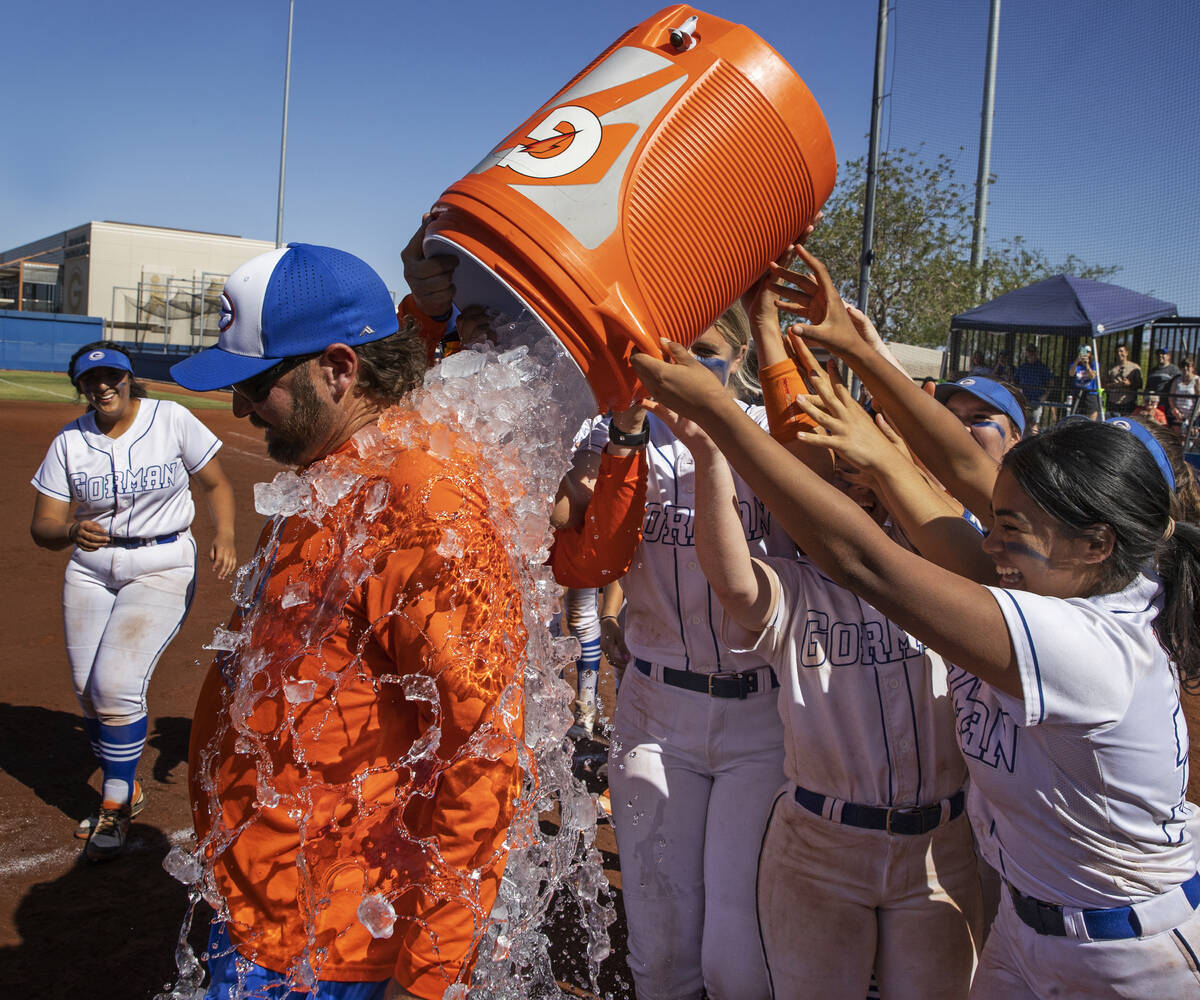 Bishop Gorman pitcher Rylie Pindel made sure the first-inning homer she allowed in the Class 4A state softball championship game was behind her when she went into the dugout.
Not showing that the mistake affected her resonated with her teammates, as the Gaels responded with eight runs in the bottom half and routed Silverado 14-2 in five innings Saturday at Bishop Gorman.
"That was a clutch performance by our girls," Gorman coach Kevin Smith said. "They stepped up, they made big plays on defense, and our bats came alive against a solid pitcher."
Twelve Gorman batters went to the plate in the first inning. Chloe MaKinney hit a deep fly ball to right field that gave Skyhawks outfielder Savanna Johnson problems and resulted in a three-run inside the park homer.
In her second at-bat of the inning, Chloe Bailey hit a three-run homer over the left-field fence that put Gorman ahead 8-1 after the first on just four hits.
The lead was plenty for Pindel, who helped her cause in the third with an RBI double in a five-run inning.
After the big first inning, Smith saw his team swinging at bad pitches in the second inning. He reiterated the importance of not laying back with the big lead.
"We've worked on it all year long about taking good quality hacks, and I told them to go put up a number right now," Smith said. "And the girls responded with the five spots."
Macy Magdaleno gave Silverado the early lead with her first-inning homer, but never found her control on the mound. Paisley Magdaleno led Silverado, going 2-for-3.
Pindel kept her composure, striking out five Skyhawks and leaving seven runners stranded.
Pindel found herself in a jam in the fourth inning with the bases loaded. But she was bailed out by catcher MaKinney, who threw out Macy Magdaleno on a pickoff throw to third base.
"That was really important and a big thing for our team because I almost never pick off batters," said MaKinney, who went 2-for-3 with five RBIs.
Smith has seen the rest of the team feed off MaKinney's improvement, including Pindel.
"She saved me on so many instances today," Pindel said. "She's really a clutch player, and I'm glad to have finished the season with her."
Contact Alex Wright at awright@reviewjournal.com. Follow @AlexWright1028 on Twitter.