Boulder City out-slugs Virgin Valley, wins 14-8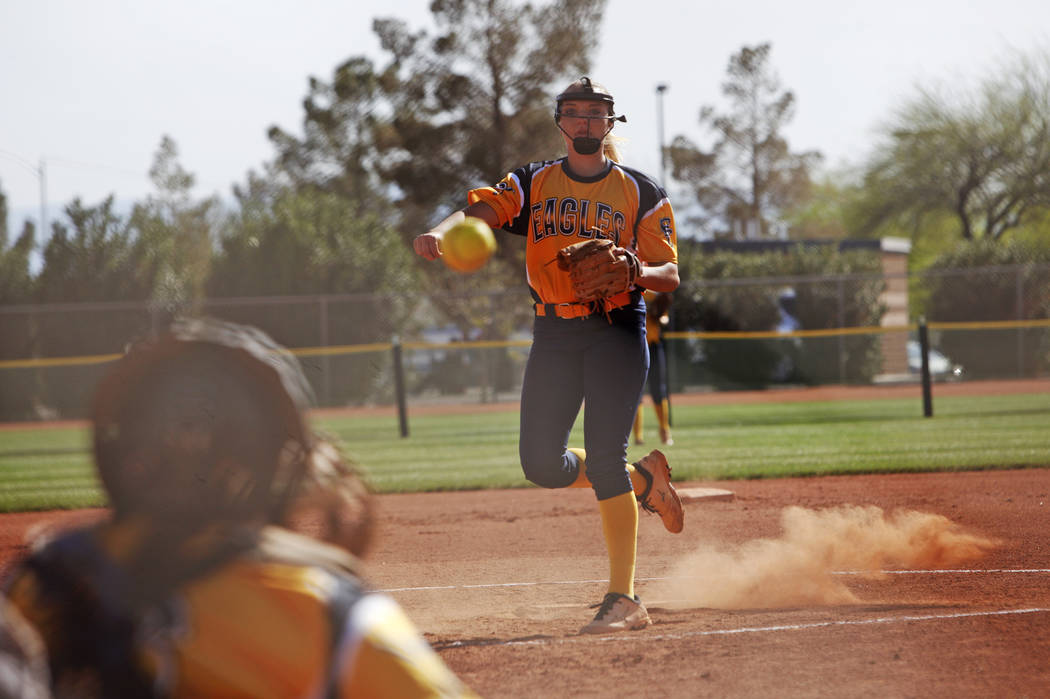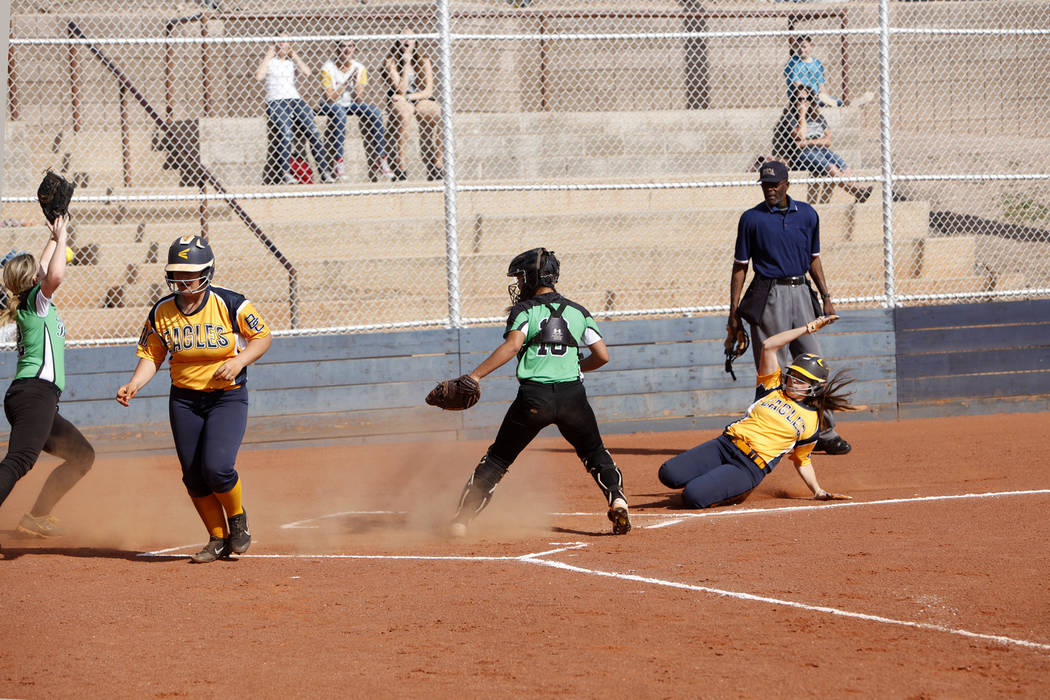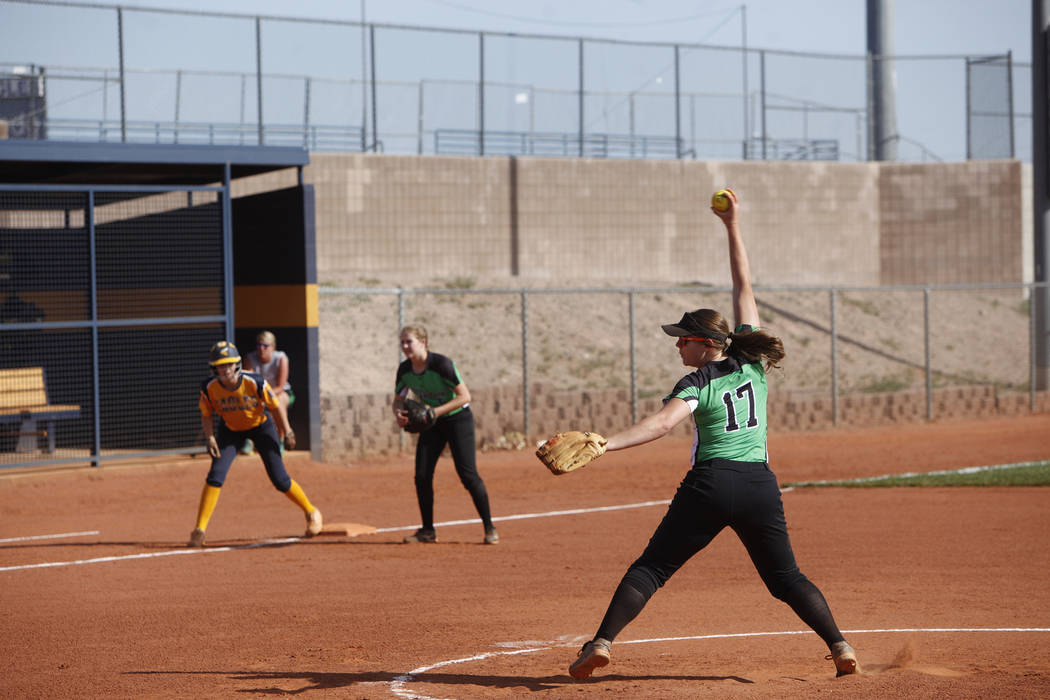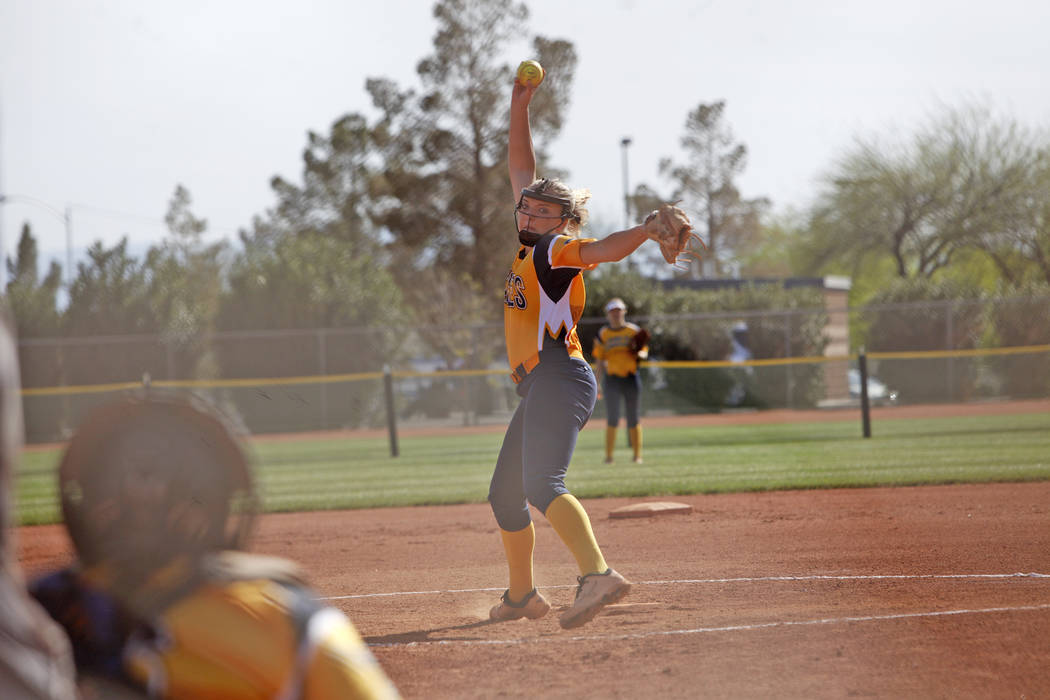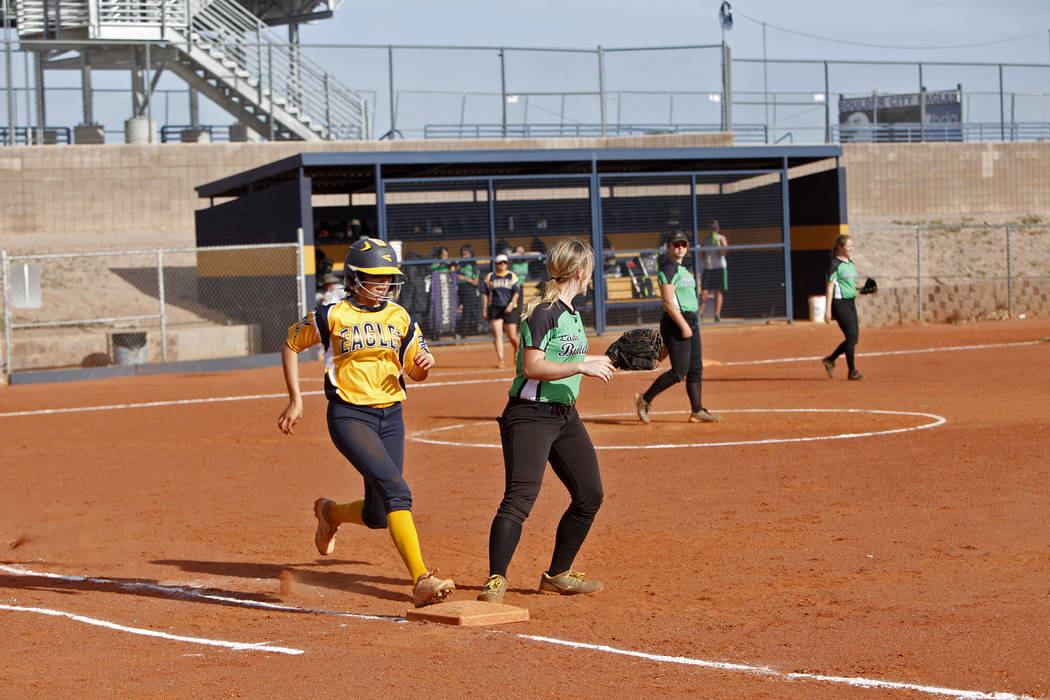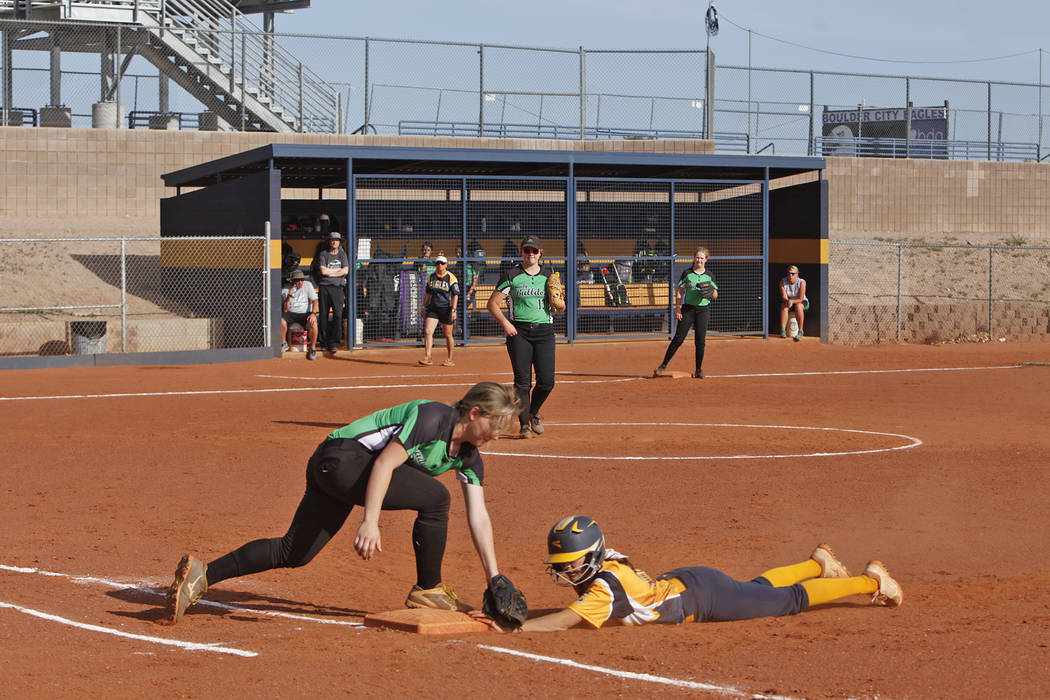 If a team is going to give you free bases, you better make them pay for doing so. Boulder City's softball made sure to do just that.
The Eagles benefited from eight wild pitches Monday, seven of which led to runs. Jerra Hinson went 3-for-5 with two doubles, three runs and three RBIs as the Eagles beat visiting Virgin Valley in a 14-8 slugfest.
"It feels good to contribute to the win," Hinson said. "It makes me happy to play on this team."
Hinson almost scored one of her runs entirely off wild pitches. She struck out in the second inning, but reached when the Bulldogs could not corral the pitch in the dirt. She advanced to second and third on wild pitches, then scored on a groundout.
That was about her only poor at-bat. She doubled home two runs in the opening frame, then had another RBI double in the third, coming around to score both times.
"They're a great hitting team," Boulder City coach Angelica Moorhead said. "It was an all-around team effort."
Boulder City (12-7, 1-1 Class 3A Sunrise League) scored six in the first and three in the second to lead 9-0 before it made six outs. It looked like the Eagles were going into cruise control, but the Bulldogs weren't going down without a fight.
Virgin Valley (9-8, 0-1) fought back, but never got closer than the game's final margin. The Bulldogs scored in four straight innings, but the Eagles scored in every frame but the sixth.
Despite the six runs, the Eagles' pitchers looked better than the score might indicate: Boulder City's three errors led to seven unearned runs. Starter Bailey Bennett-Jordan threw the first three, then returned for the seventh and struck out a total of seven, including the last three of the game.
"Right now we can't coast," Moorhead said. "Sometimes we lose focus and make silly errors we shouldn't be making."
Kari Wakefield was 3-for-4 with a double and two RBIs for the Bulldogs, Taylor Barnum doubled, and Kylie Cannon had a triple.
Lily Osman went 2-for-4 with three runs and a double for the Eagles.
Contact Justin Emerson at jemerson@reviewjournal.com or 702-387-2944. Follow @J15Emerson on Twitter.
Box score:
Boulder City 14, Virgin Valley 8