Centennial, Palo Verde seeking to add to softball legacies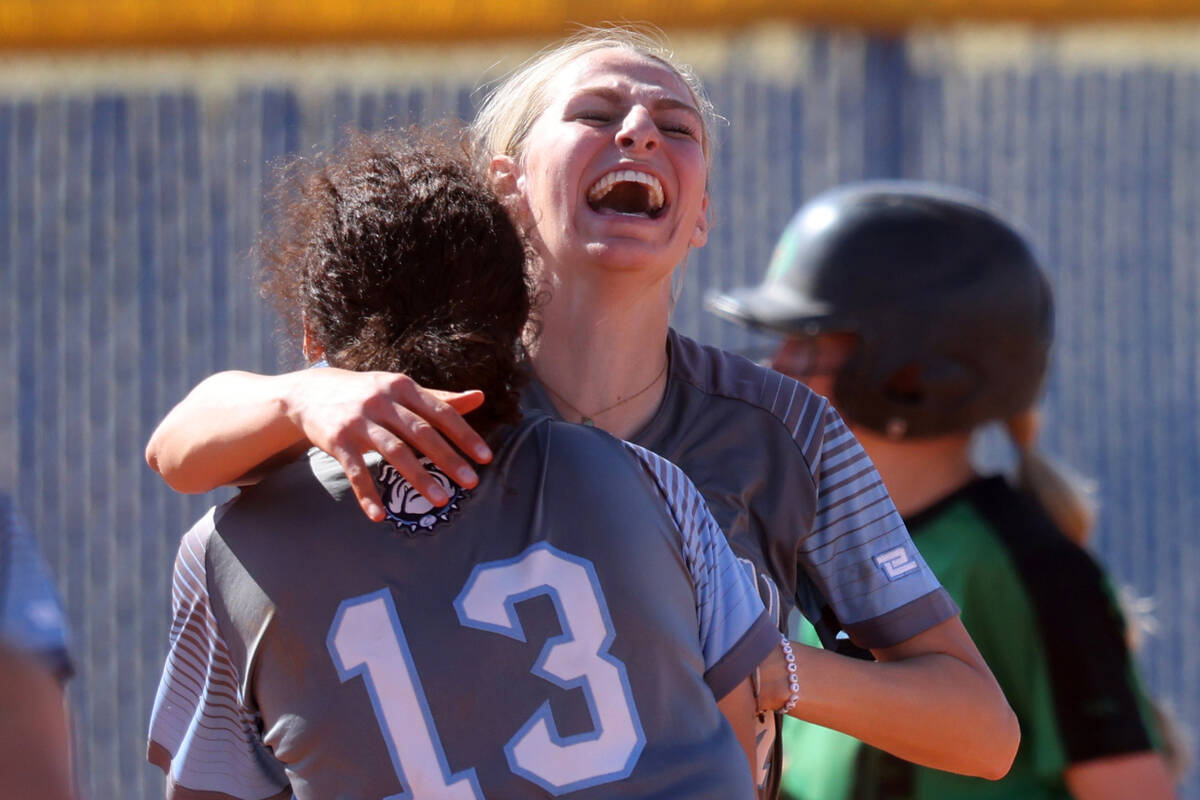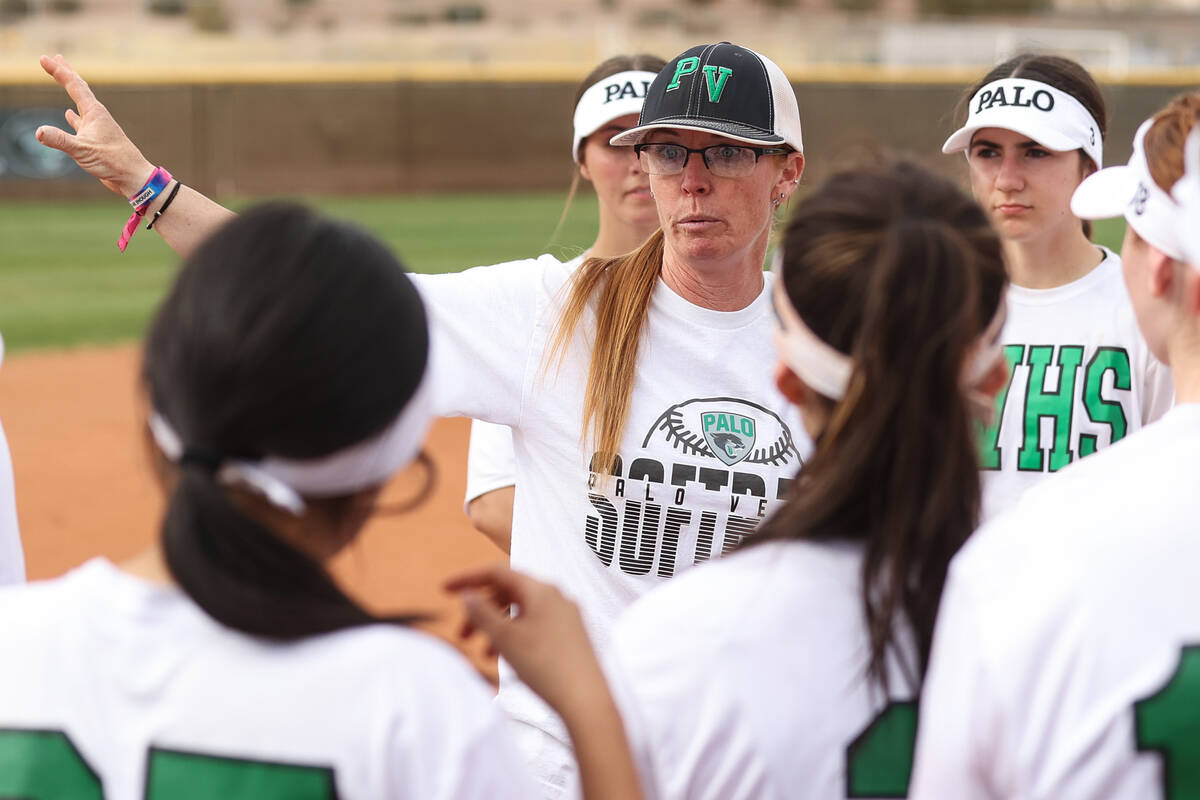 Centennial and Palo Verde's softball teams are two of the state's top programs. The Bulldogs have won four state titles under coach Michael Livreri, the Panthers three under Kelly Glass.
While both have a history of success, both coaches admitted feelings entering Thursday's Class 5A state softball tournament in Reno are different from previous years.
Palo Verde, the No. 2 seed from the South, opens the tournament against Northern champion Douglas at 2:45 p.m. at UNR's Hixson Park. Southern champion and No. 1 seeded Centennial plays Reed, the North's No. 2 seed, at 5 p.m.
Centennial, looking for its first state title since 2013, last qualified for the state tournament in 2019. Livreri said because there were no state tournaments in 2020 or 2021 due to COVID, there was no "passing of the baton" from members of the 2019 team that would trickle down to current members of the team.
Livreri said throughout the season he's seen the team be resilient through adversity and have a desire to understand the history of Centennial softball while making their own.
"They wanted to make their own mark," Livreri said. "They really had to do that on their own. … We know there's a history, but we don't necessarily know how to do it. They've come a long way and are learning and very supportive of each other."
Livreri, who is fourth on the state's all-time wins list with 503, pointed to an early out-of-state tournament in El Paso as a point when he realized the team could have a special season.
He mentioned an April 25 win over Faith Lutheran, avenging a loss from the previous week, as what kick-started the Bulldogs on their eight-game winning streak and to the region title.
"Our girls earned it," Livreri said. "We've earned to be where we're at. They're definitely capable of doing it, but nothing will come easy."
Palo Verde, looking to win its first title since 2017, has made its state tournament run with a young team. Glass, who is fifth on the state's all-time wins list with 374, has relied on six freshmen and six sophomores. She said with the team's youth, they've had to put forth more effort to win games.
The Panthers defeated reigning state champion Green Valley in an elimination game on May 11 to qualify for the tournament. Glass said the way her team has competed against some of the top competition in the 5A South has impressed her.
"They're not afraid," Glass said. "They go out and they play. They don't overthink anything. There's no fear. You can't see any sense of negativity in their body language and they hold themselves very well."
Palo Verde faces a tough opponent in Douglas in its opening-round game. Douglas, on a 22-game winning streak, is 30-4 and outscoring opponents 312-67.
Glass said the Panthers will have to come out swinging offensively and put pressure on Douglas' defense. She said the way the Panthers supported one another and received contributions from everyone is what stands out from previous state title-winning teams.
"This team is definitely a team," Glass said. "It's not just one person. It's not two people. It's the whole group that is able to compete."
While winning a state title for either team would add to their program's history, both coaches said a title this year would be special for the seniors who missed out on a state tournament their first two seasons.
"Every team is unique," Livreri said. "This group of girls right here is unique. We will never have this group together again after this year. I want it badly for them."
Contact Alex Wright at awright@reviewjournal.com. Follow @AlexWright1028 on Twitter.
Class 5A state softball tournament
(Regions: N=North, S=South)
All games at UNR's Hixson Park
Thursday
Game 1: No. 2S Palo Verde vs. No. 1N Douglas, 2:45 p.m.
Game 2: No. 2N Reed vs. No. 1S Centennial, 5 p.m.
Friday
Winner's bracket
Game 4: Game 1 winner vs. Game 2 winner, 2:45 p.m.
Elimination games
Game 3: Game 1 loser vs. Game 2 loser, 12:30 p.m.
Game 5: Game 3 winner vs. Game 4 loser, 5 p.m.
Saturday
Championship
Game 6: Game 4 winner vs. Game 5 winner, noon, Game 7 to follow if necessary