Centennial rallies past Palo Verde, qualifies for state — PHOTOS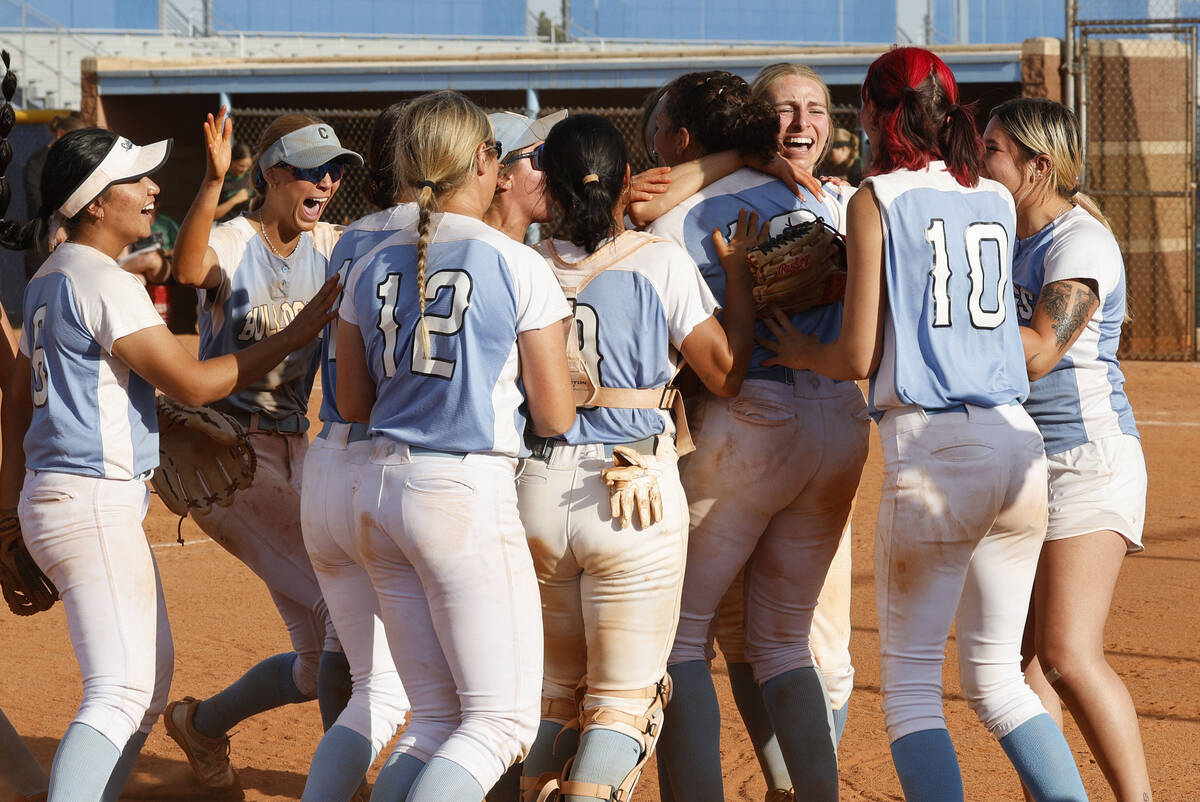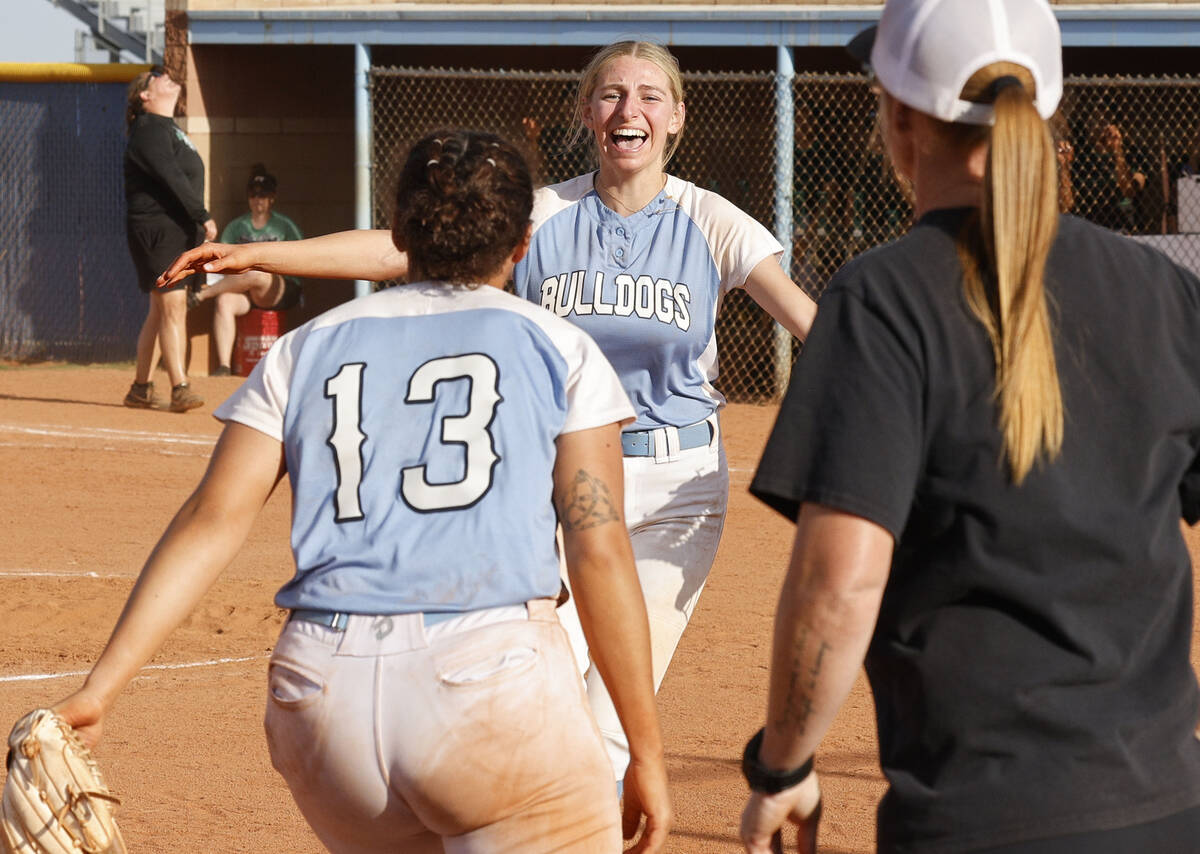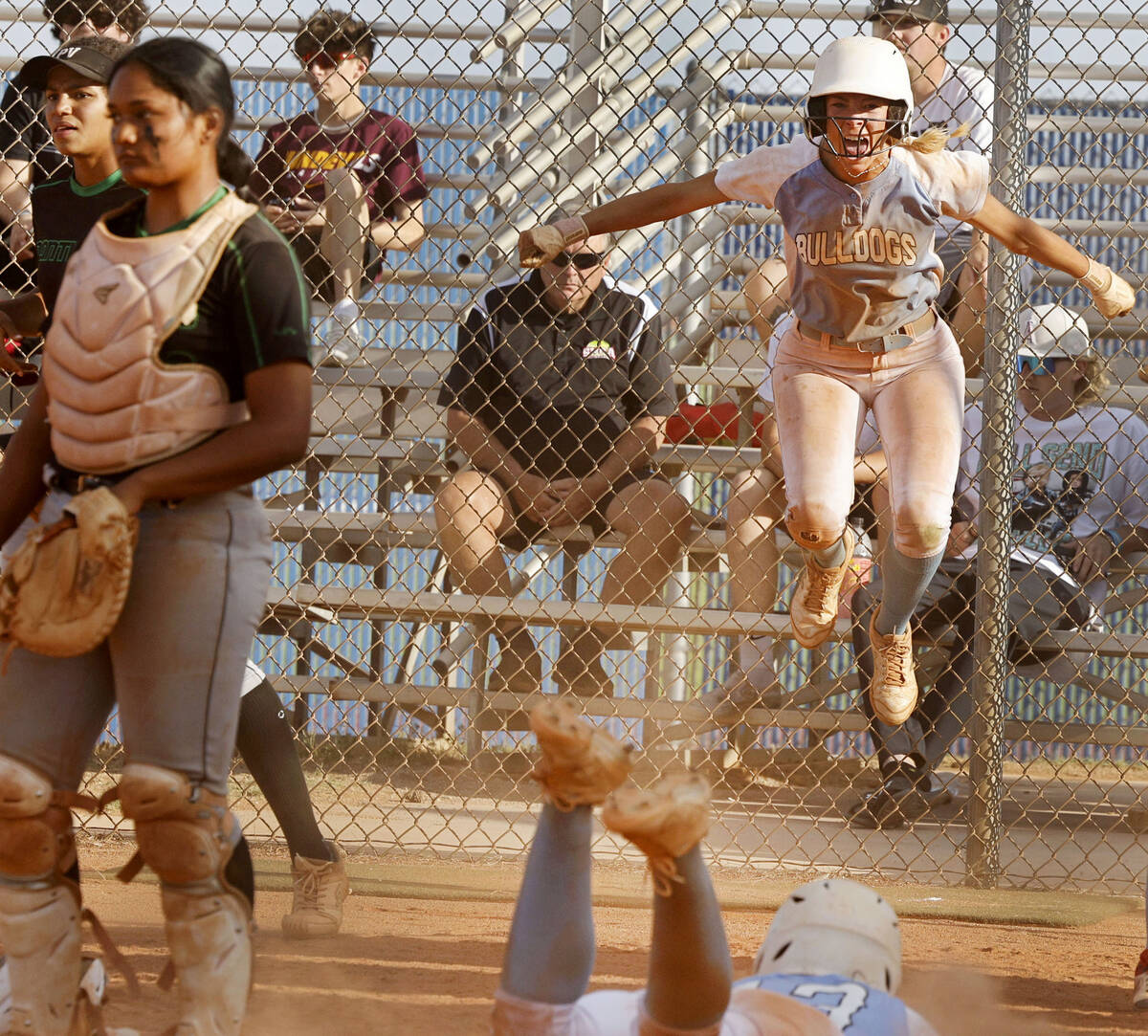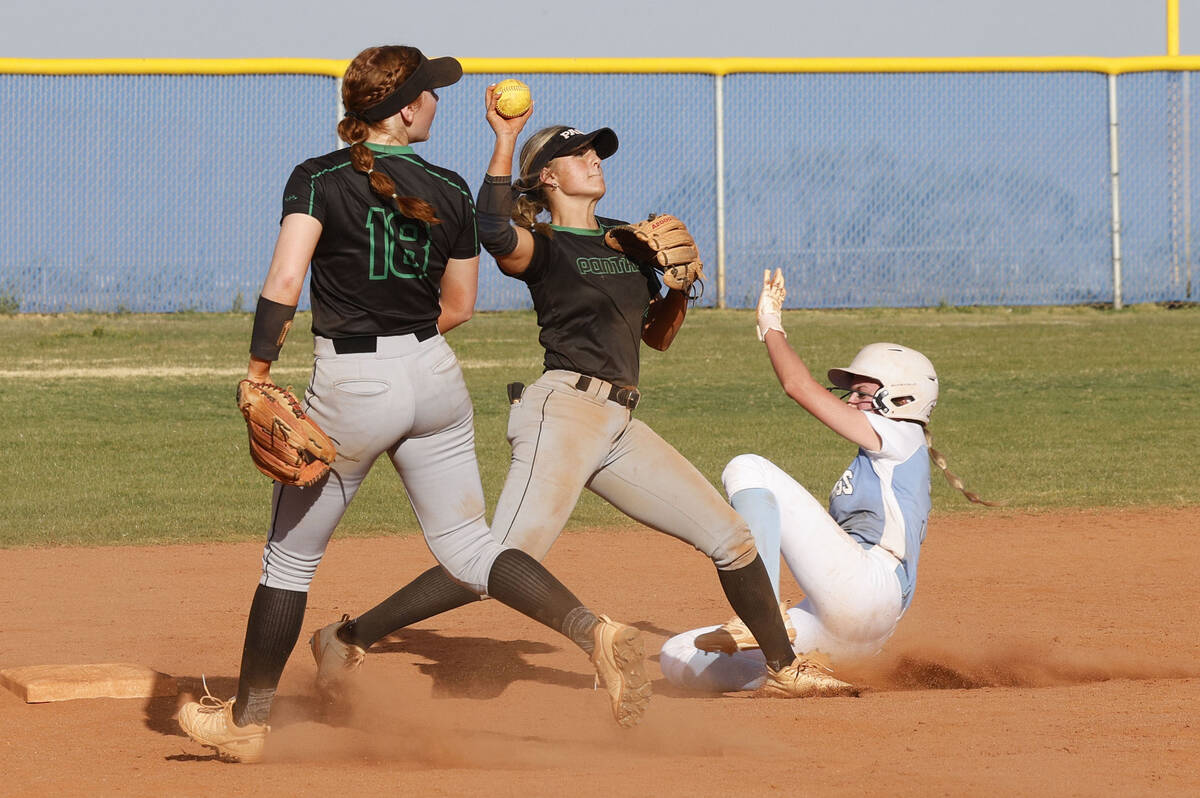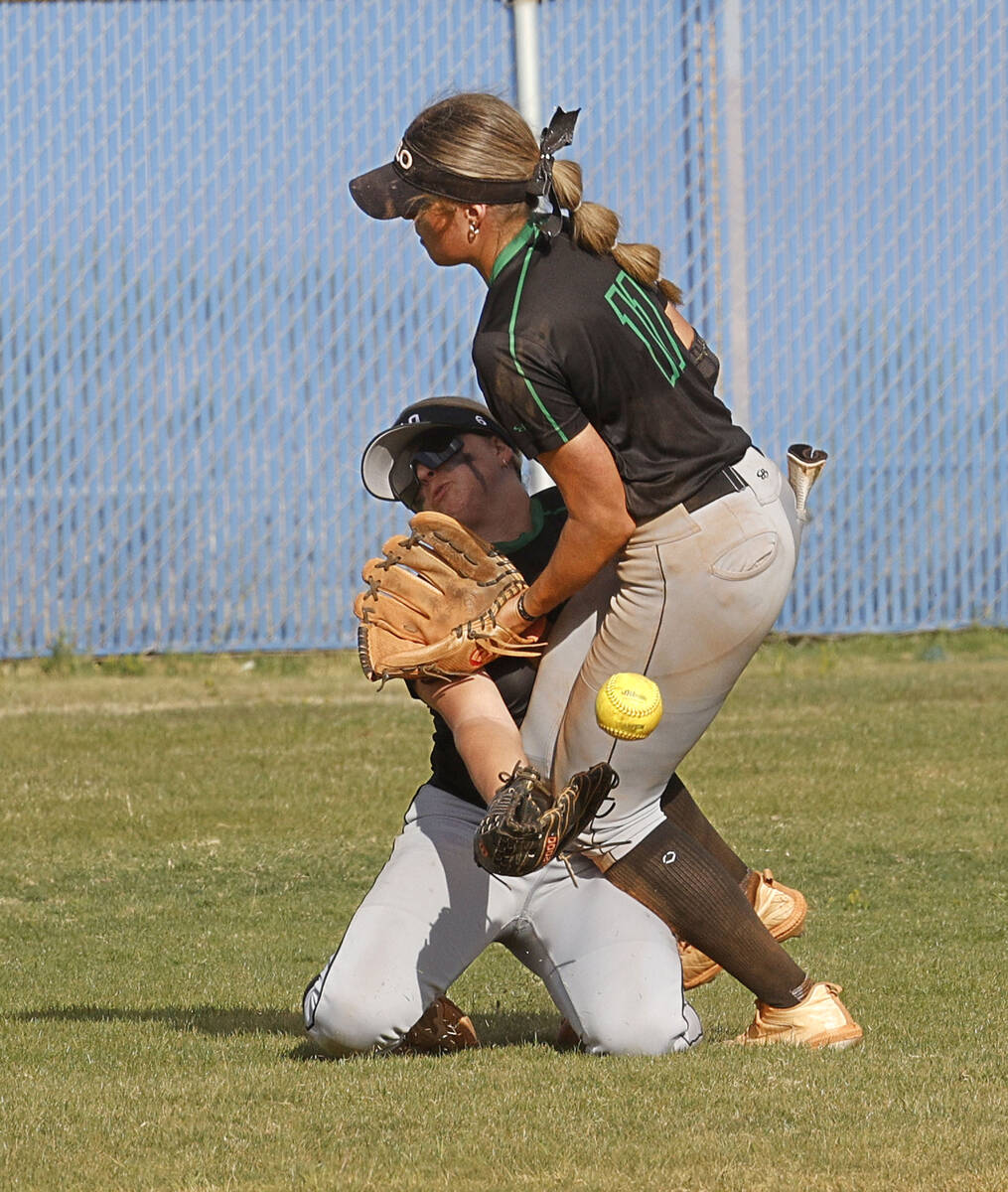 Centennial starting pitcher Teagan Clemmons admitted her arm was tired.
The Bulldogs' senior right-hander threw 110 pitches in their Class 5A Southern Region winner's bracket softball game Wednesday.
But her tired arm didn't ruin her spirits after a hard-fought playoff victory.
Centennial, the No. 2 seed from the Desert League, scored twice in the sixth inning to take the lead on its way to a 4-2 home win over Palo Verde, the No. 2 seed from the Mountain League.
With the win, Centennial qualifies for next week's state tournament in Reno.
"It feels so good, I'm shaking right now," Clemmons said. "I'm so excited. I'm ready for state."
The Bulldogs (23-10) will host the 5A Southern Region title game at 2 p.m. Friday. Palo Verde (17-9) will host either Green Valley or Shadow Ridge at 4:30 p.m. Thursday to determine Centennial's opponent and the other Southern state berth.
Centennial grabbed the lead Wednesday with two outs in the sixth and the game tied at 2. Juliana Bosco doubled to left field, and Jill Halas and Keana Bell raced home to put the Bulldogs in front.
"I was so excited for (Bosco)," Clemmons said. "I was happy. I knew she could do it. And I was so proud of her."
Bosco's defense in the top of the seventh secured the win when she scooped a hard-hit ground ball from Palo Verde's Taylor Johns. Bosco's throw just beat Johns to first base for the final out, and Centennial exploded out of the dugout in excitement.
"I don't even know. I was so hyped when she was out," Bosco said. "I just can't even describe the feeling of seeing the last out and knowing that we got it."
Bosco went 3-for-4 at the plate with two RBIs. Clemmons went the distance, striking out nine and allowing five runs and two runs.
"It feels amazing," Bosco said. "This is something that we have worked a long time for. I'm really excited for my team, and I can't wait to see what else has to come down the road."
Carmella Korte's RBI single in the first gave Centennial a 1-0 lead.
Clemmons stranded runners in scoring position in the second and third. But Palo Verde capitalized on its scoring chance in the fourth.
After leading off the inning with a double, Johns scored from second on a throwing error. Michelle De La Cruz gave Palo Verde a 2-1 lead on her RBI double.
Centennial evened the score in the fifth when Bosco scored on a Rebeca Venzor-Nuno sacrifice fly.
In the sixth, Halas singled with two outs, and Bell drew a walk to keep the inning alive and give Bosco a chance to give the Bulldogs the lead.
"I was nervous, to say the least," Bosco said. "But I was ready to do it for my team, and it felt amazing to get the hit for my team."
Contact Alex Wright at awright@reviewjournal.com. Follow @AlexWright1028 on Twitter.