Centennial survives twice, advances to 5A softball final — PHOTOS
Updated May 19, 2023 - 11:58 pm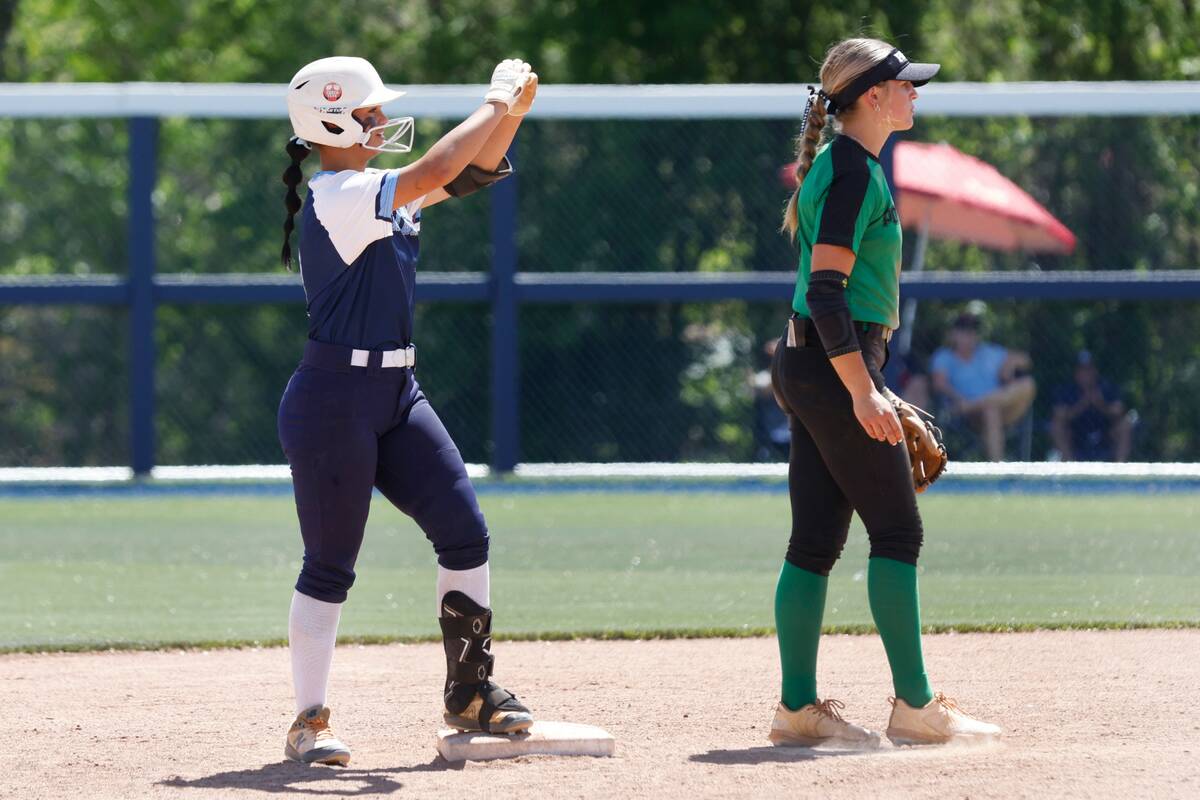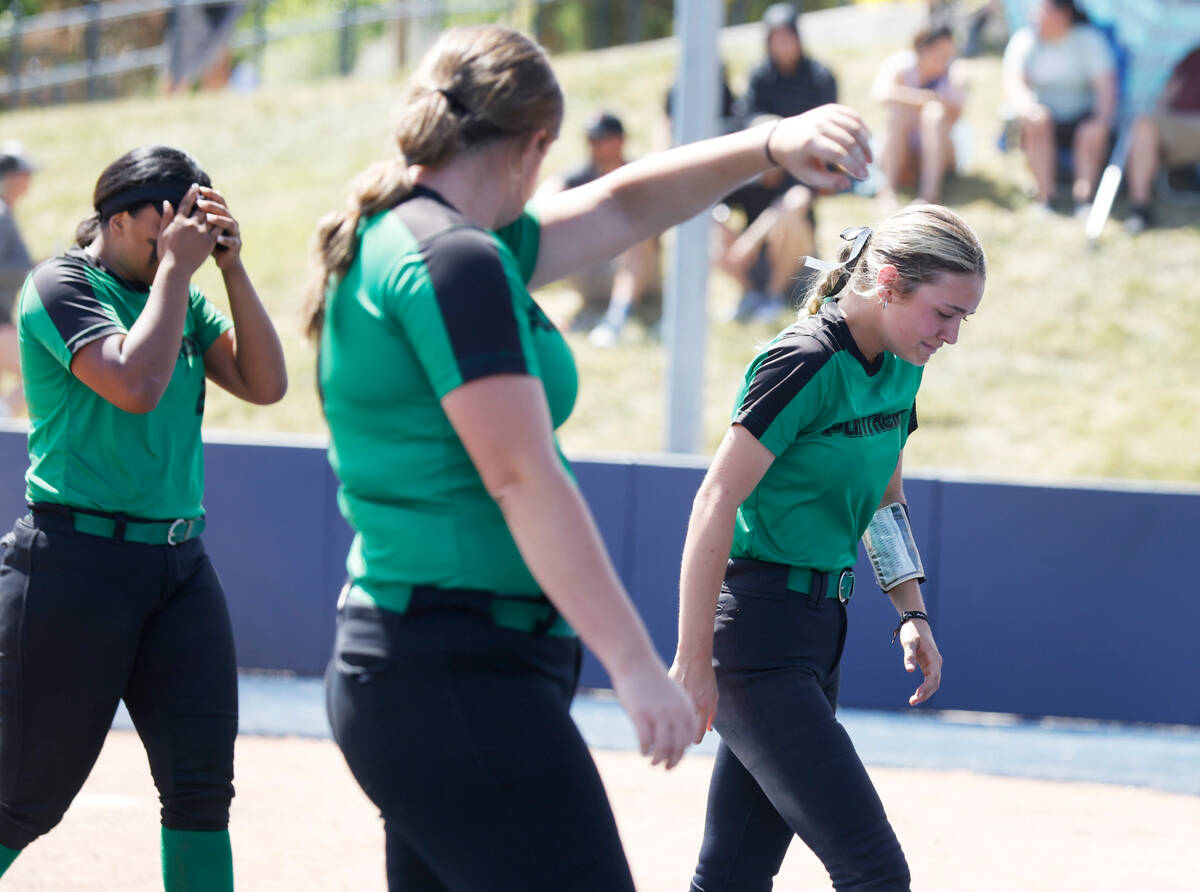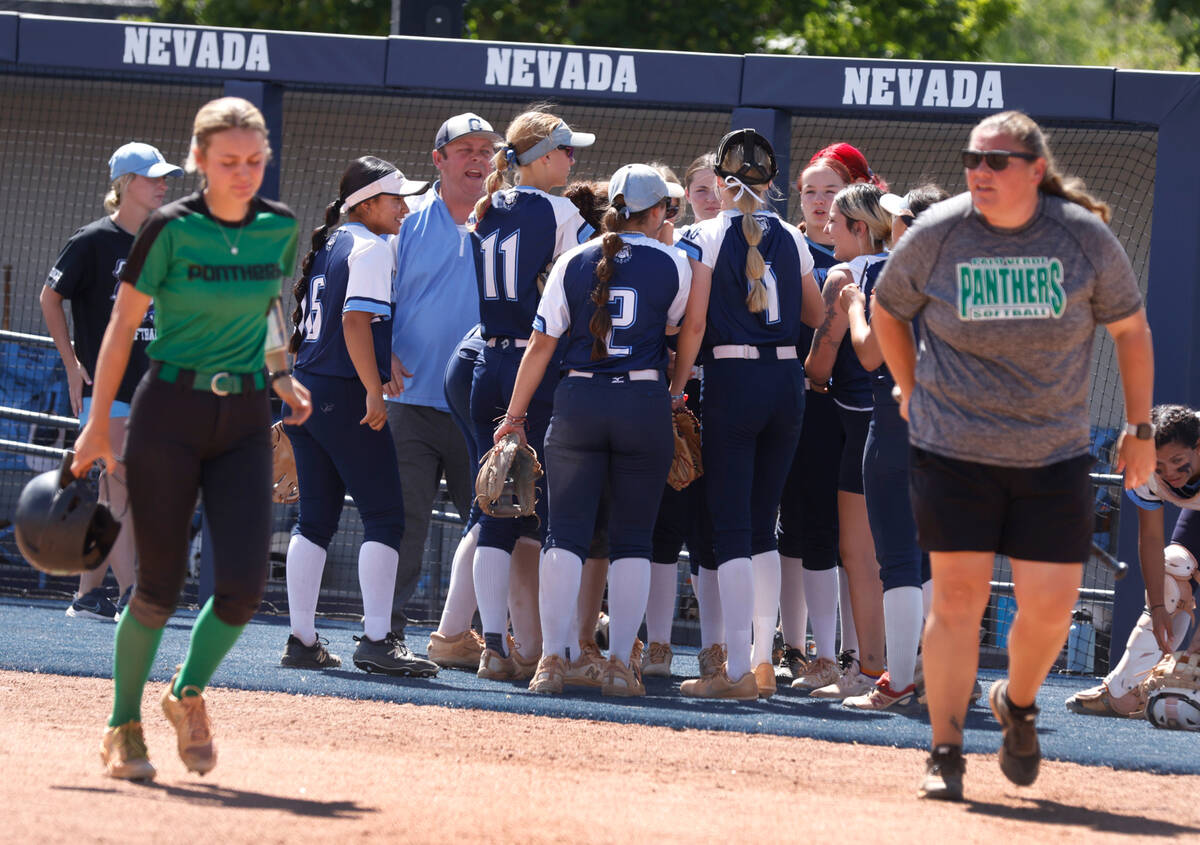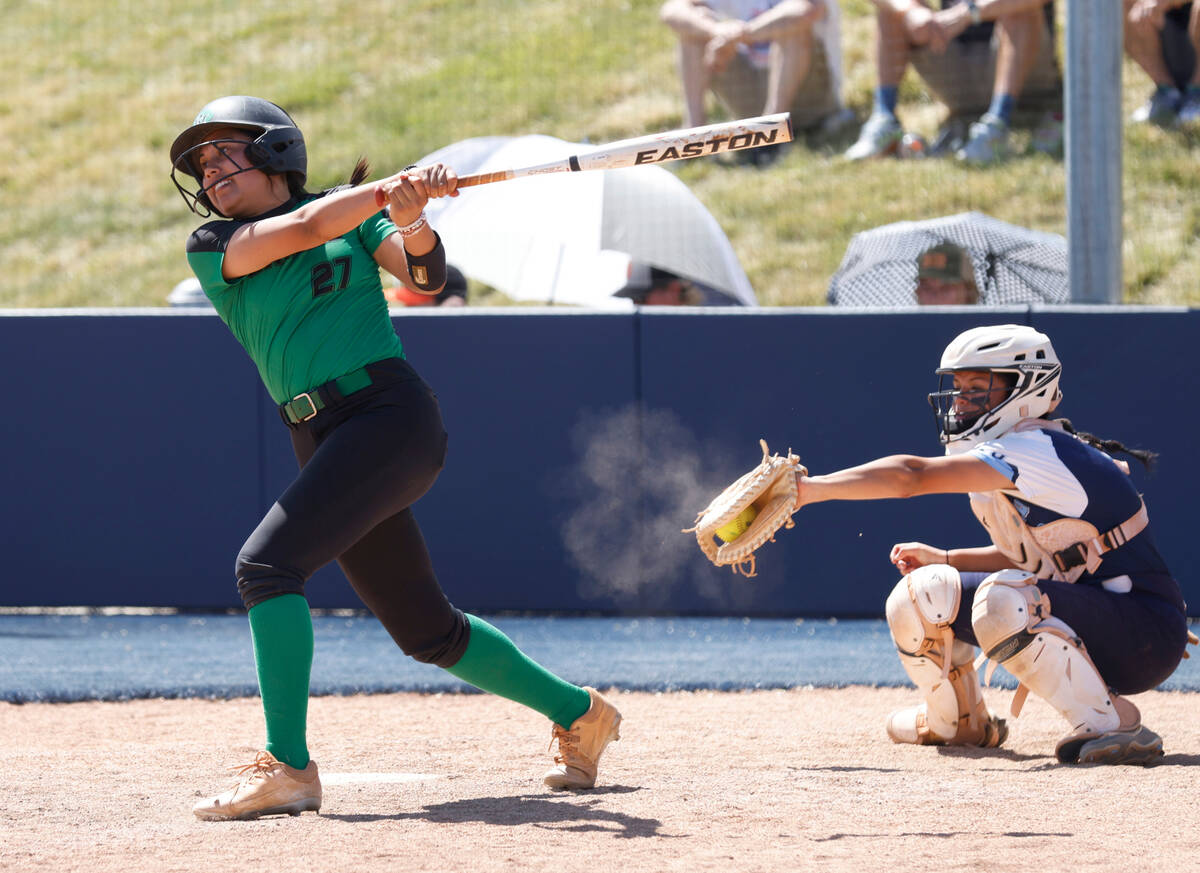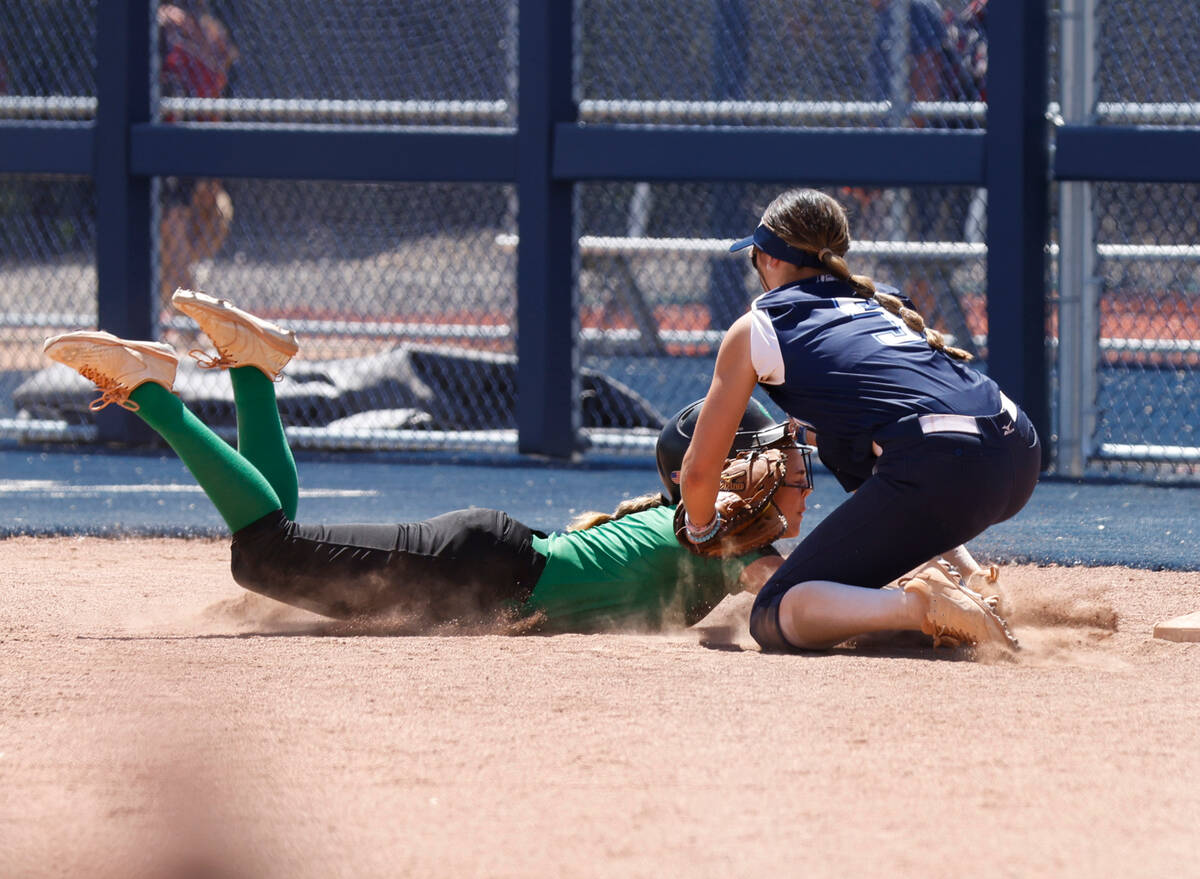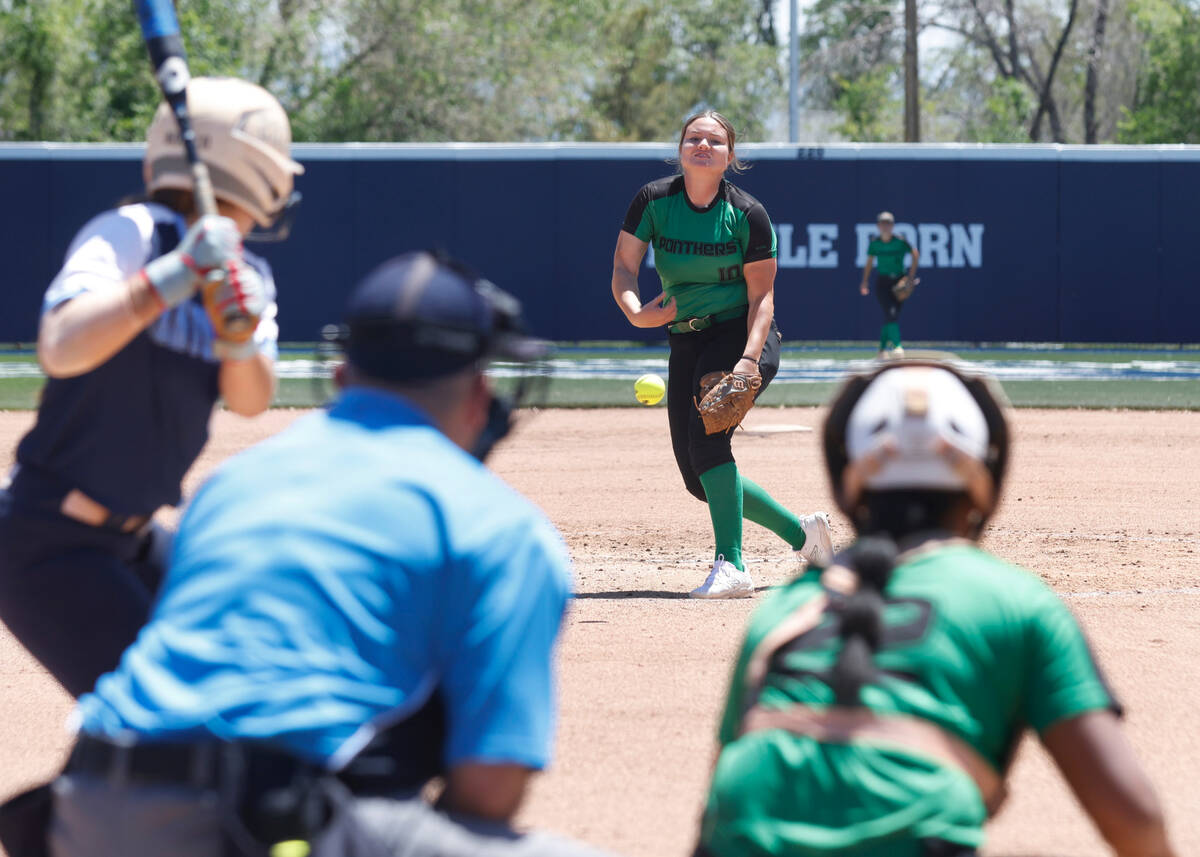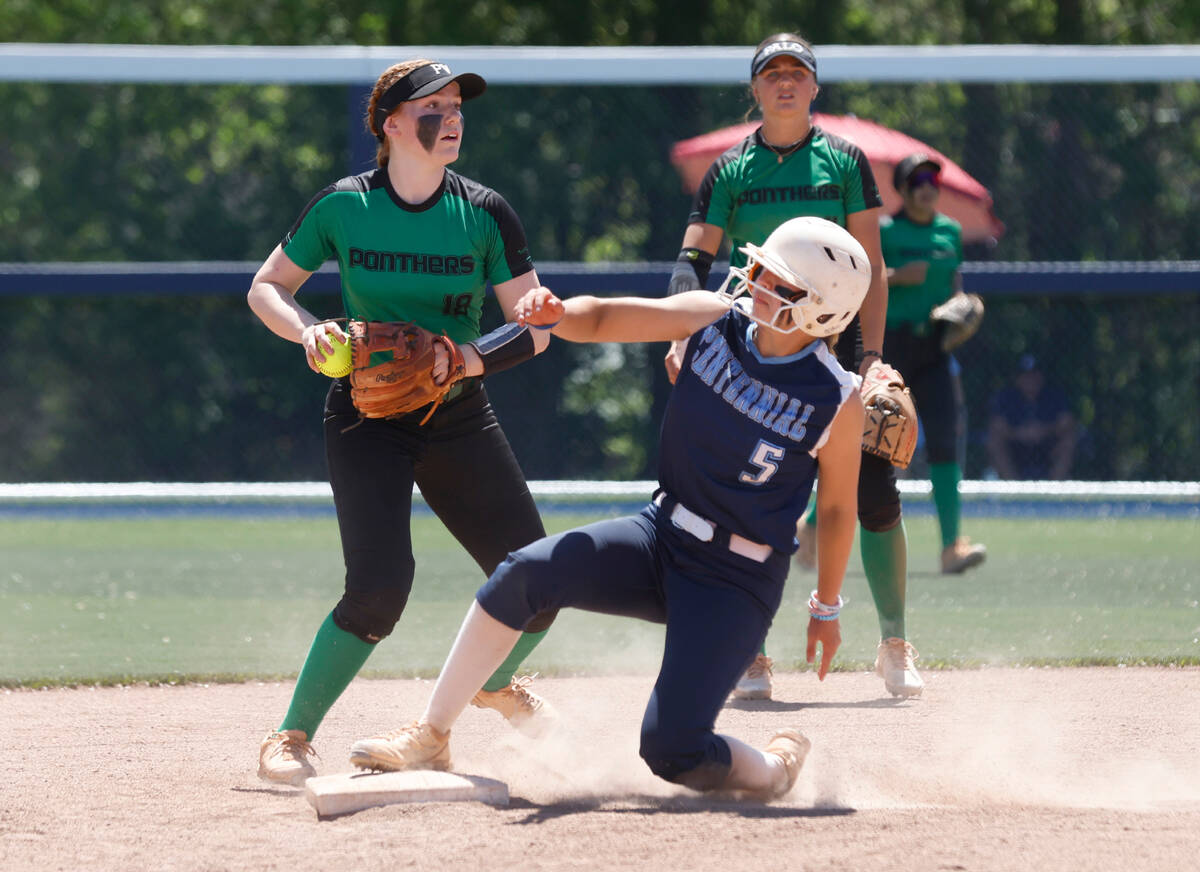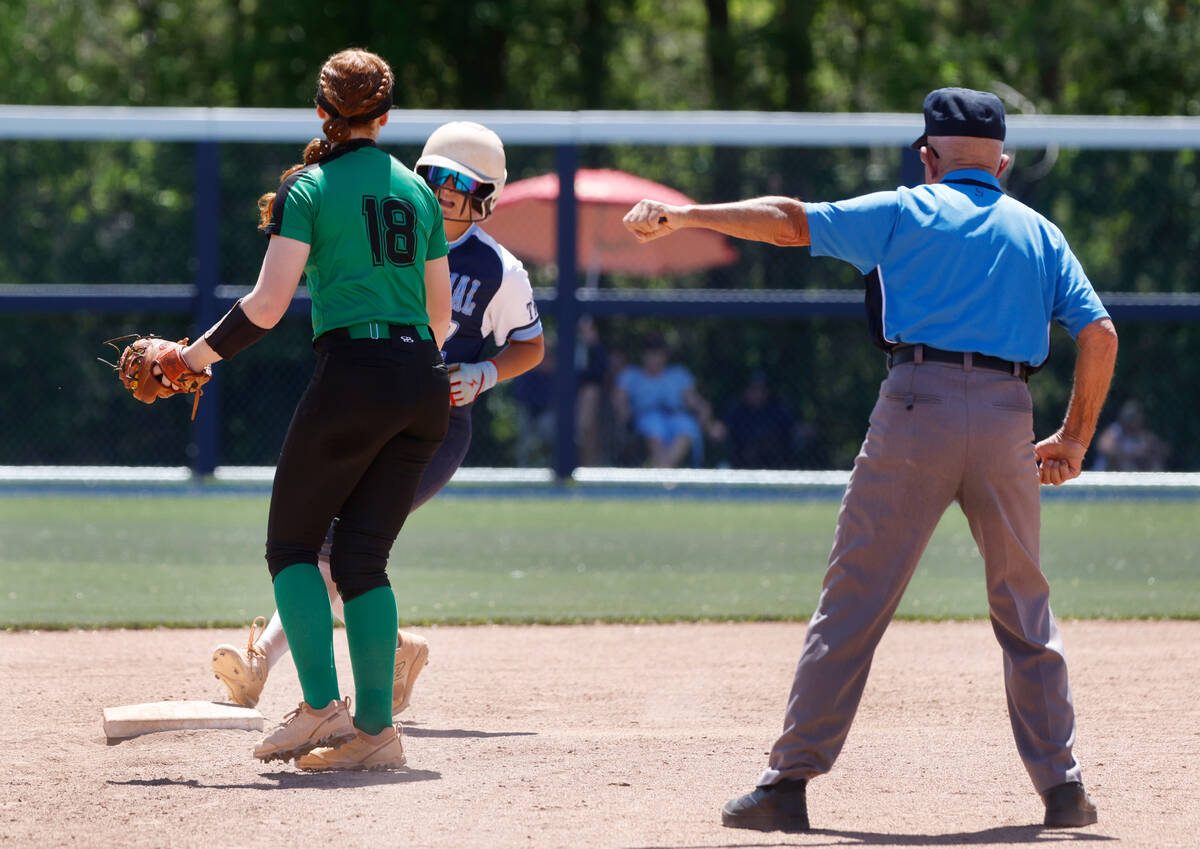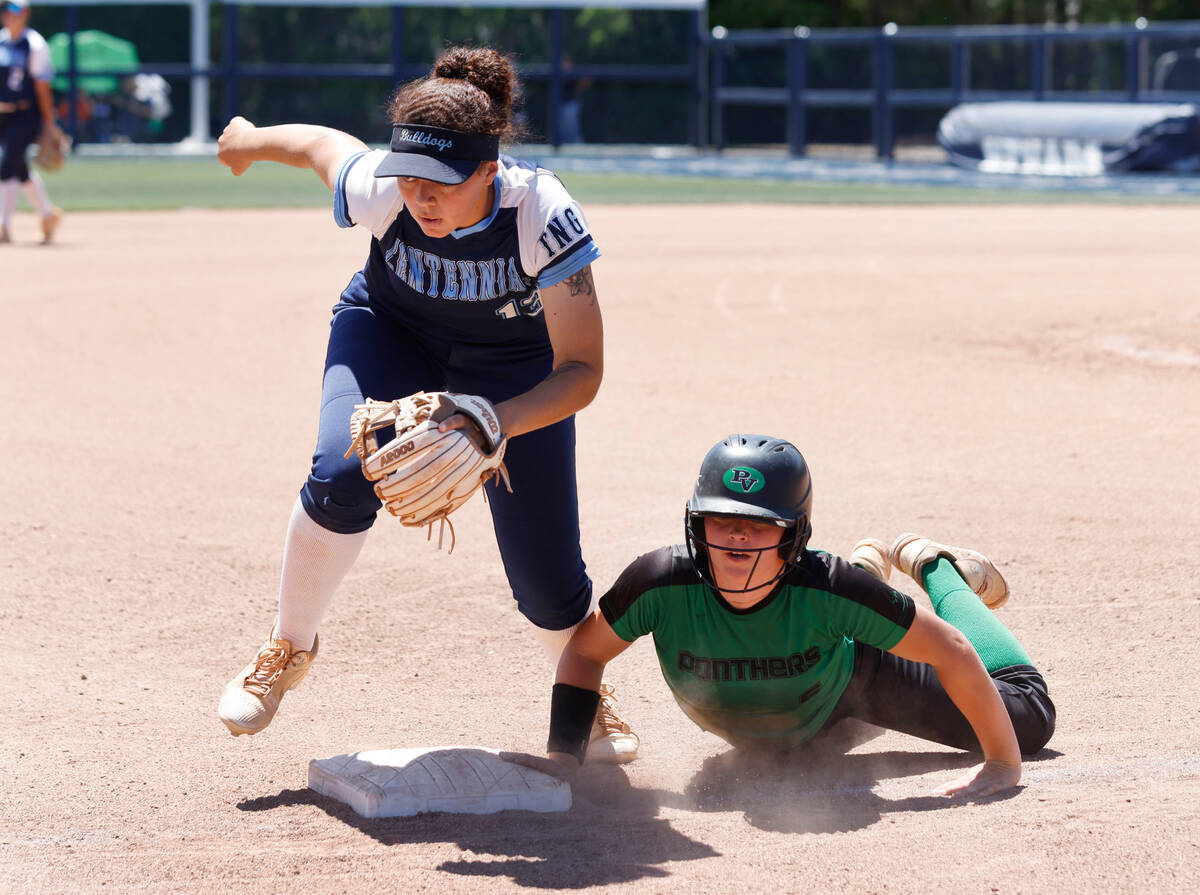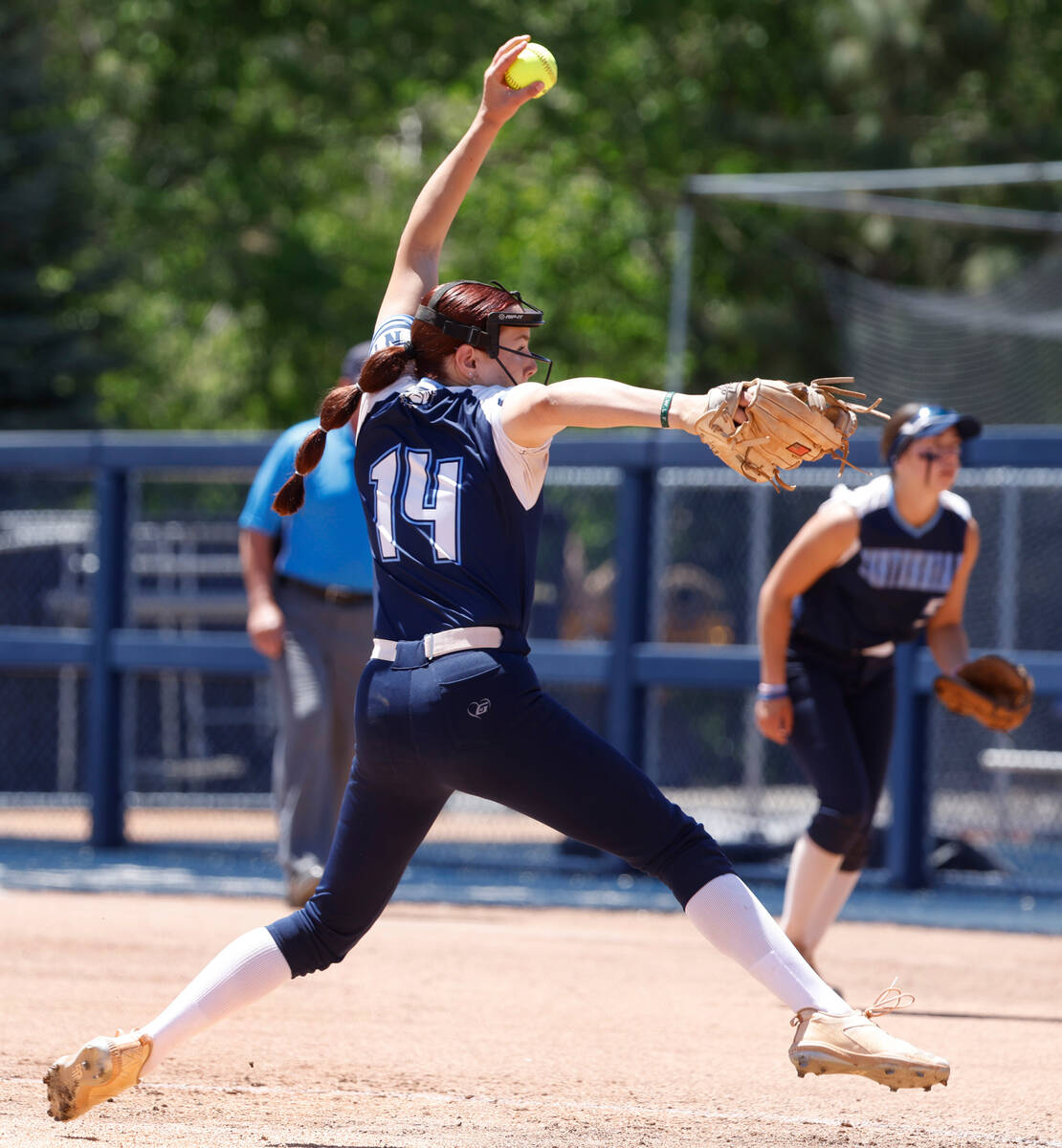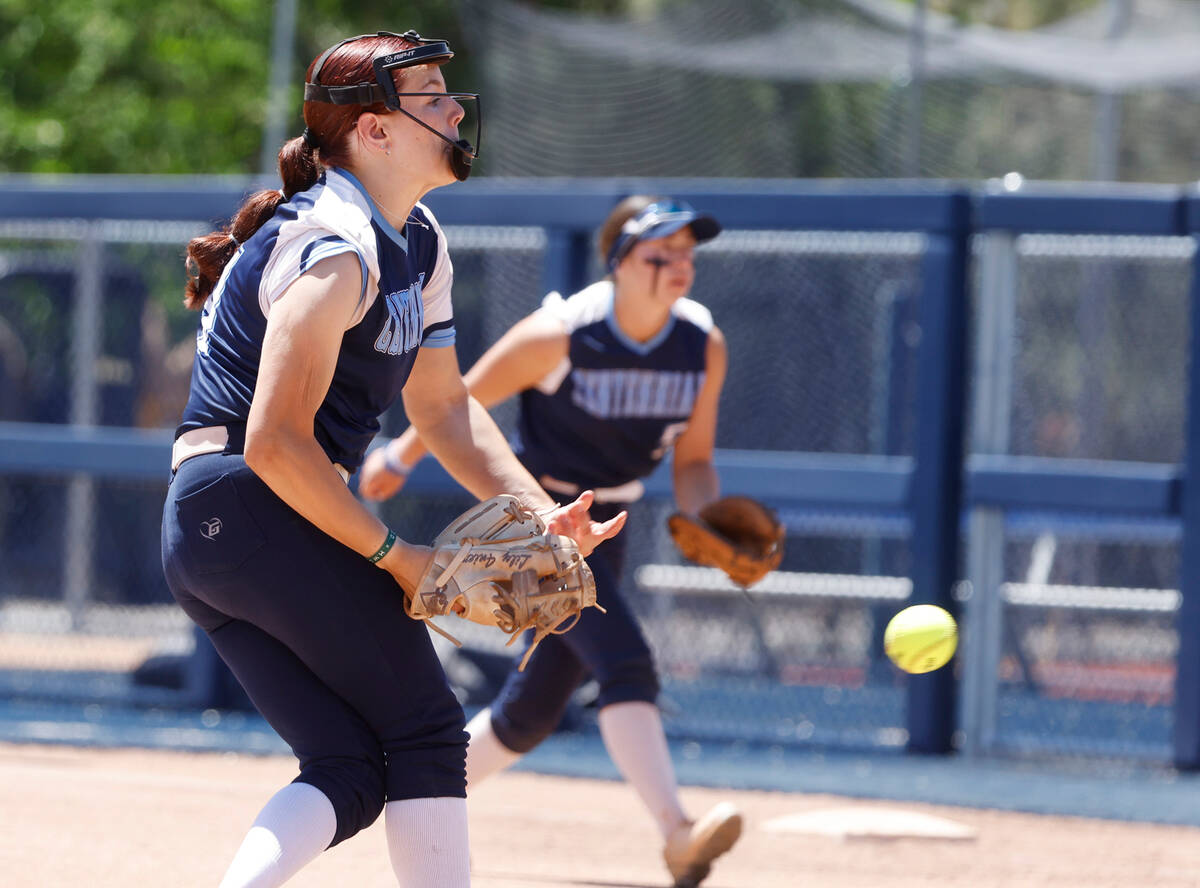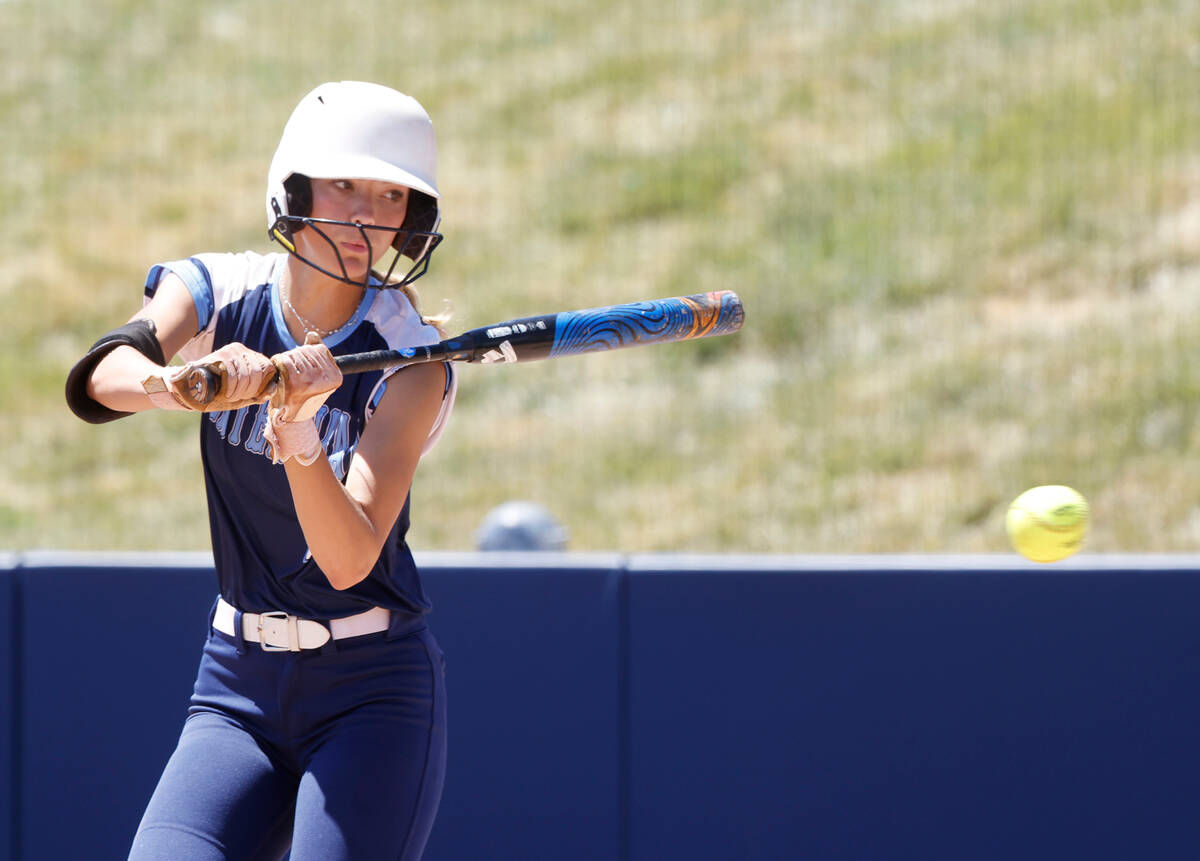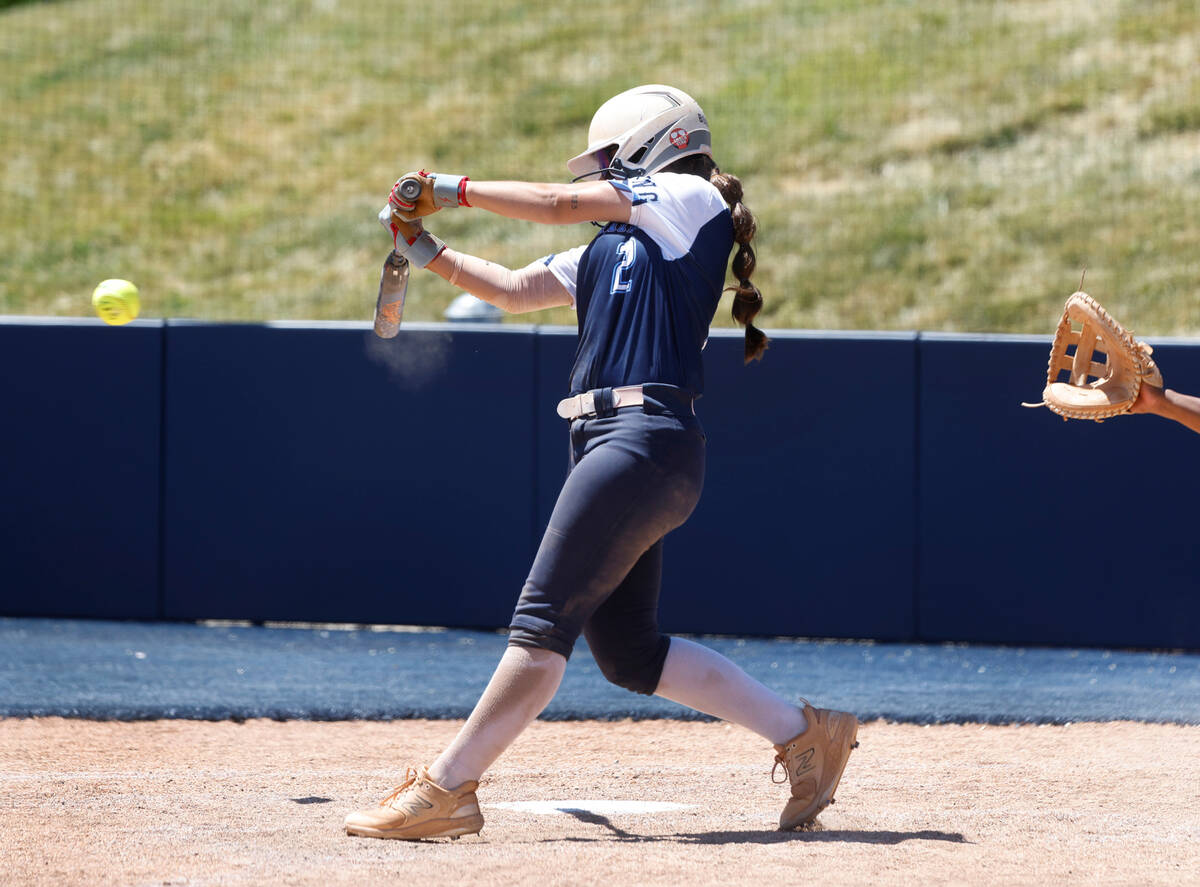 RENO ­— Centennial coach Michael Livreri thought for a brief moment his team might be in trouble when Reed's Karolyn Glover sent a high fly ball toward the right-field fence.
The Bulldogs led 1-0 with two outs and a runner on first base for Reed in the top of the fifth inning of the final elimination game of the Class 5A state softball tournament at UNR's Hixson Field. But as the ball reached its apex, Centennial right fielder Jill Halas settled in with her back to the fence and calmly made the catch, much to the relief of Livreri and the Bulldogs.
"We know that's their girl, their thunder, and off the bat we're like, 'Ooh, that might get there,'" Livreri said. "And no, it ran out of real estate."
Moments later, Keana Bell singled in a run and another scored on a bad throw, providing all the margin the Bulldogs needed in a 4-1 victory to reach Saturday's state championship game at noon against Douglas. Centennial (26-11) must defeat Douglas (32-4) twice to claim the championship.
"We absolutely want to see them twice, but one game at a time," Livreri said. "For us to win the state championship's going to be hard. If we earn it, it will be earned, the hard way."
Earlier Friday, Centennial earned a 4-3 victory over Palo Verde (18-12) in an elimination game, while Douglas used a seven-run fifth inning to beat Reed 11-4 and advance to the title game.
Centennial lost to Reed 6-3 in the opening round Thursday, falling behind 6-0 before generating any offense.
But Friday, Centennial got on the board first on a two-out, run scoring single in the second inning by Leeah Ibarra that scored Carmella Korte, who led off the inning with a double.
After the Bulldogs scored twice on the ball hit by Bell in the fifth, Reed answered with a run in the top of the sixth, when a bloop single by Boston Horning landed just fair down the right-field line, making it 3-1 with runners on the corners.
But like she did for the entire game, Centennial pitcher Lily Fournier stymied Reed when she induced Gabriella Torres to pop out to catcher Amanda Campos-Colon.
"The thing about Lily is she's going to put balls in play. She doesn't strike a ton of people out, but doesn't walk people," Livreri said. "And I think for the most part she kept them off balance."
Campbell Cole put the finishing touches on the game for the Bulldogs with an RBI single to make it 4-1 in the sixth. After a leadoff double in the top of the seventh, Fournier retired the next three batters to end it.
"It feels awesome, man. It feels really good, well deserved for these young ladies," Livreri said. "We put ourselves behind the eight ball, but we've just got to keep playing one game at a time. We clutched it out."