Clutch two-out hit powers Palo Verde to series sweep of Centennial
April 19, 2018 - 10:08 pm
Updated April 19, 2018 - 10:14 pm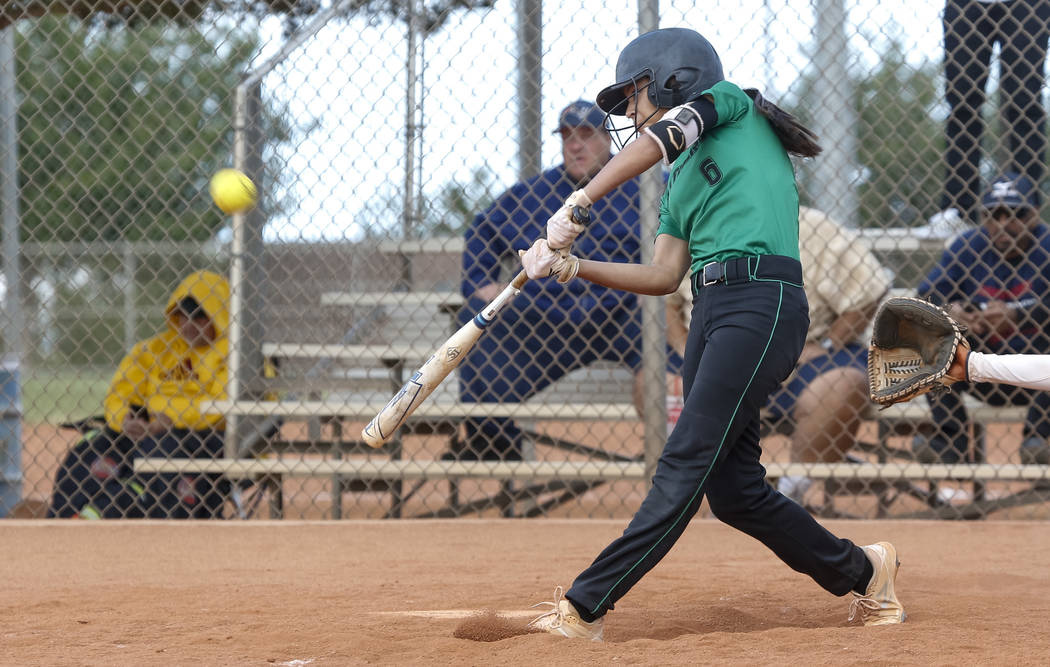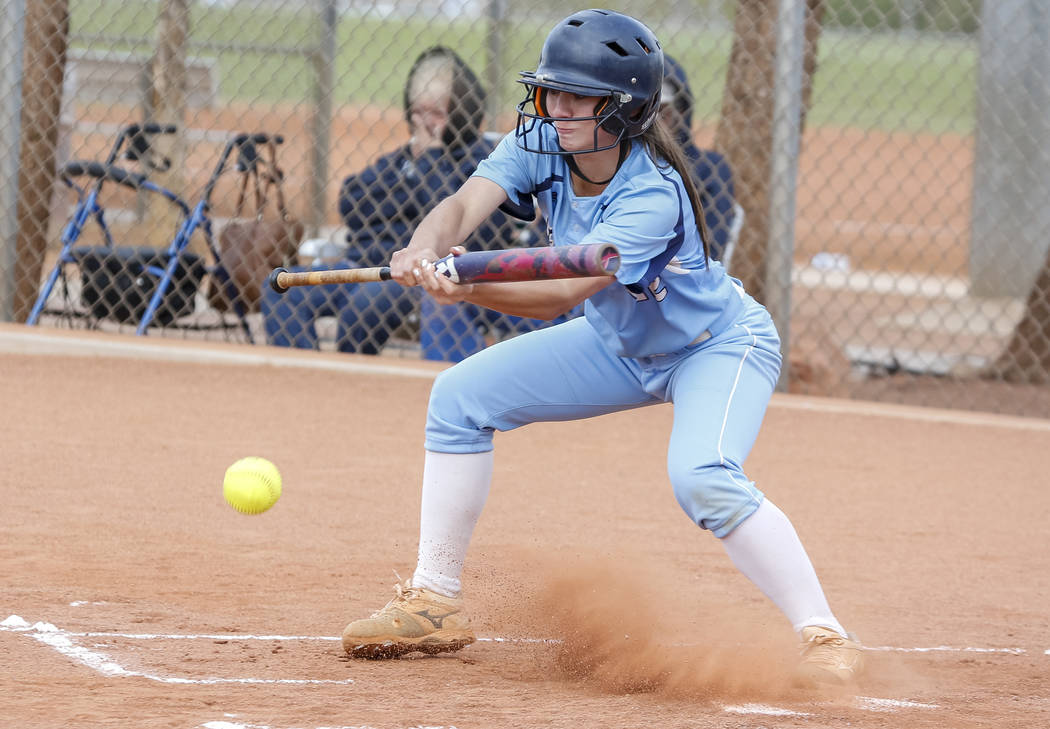 Samantha Wade's sixth-inning single couldn't have felt any better.
Her Palo Verde softball team had coughed up a lead in the top of the inning. And in her two previous at-bats she had struck out against Centennial pitcher Amanda Sink.
So delivering a two-run hit on Thursday with two outs and the bases loaded was especially gratifying — the decisive blow in a 5-3 home victory.
"It's a stressful situation, but at the same time you just want to come through for your team," Wade said. "It's for your team, so you have to do it."
It completed a three-game sweep and was the 15th straight victory by Palo Verde over Centennial dating back to 2014, including five postseason meetings.
For a while, it didn't look like Palo Verde (21-7, 12-0 Northwest League) would need Wade's clutch hit.
The Panthers pounced on Centennial for three runs in the first and held the 3-0 lead until the sixth. Centennial closed to 3-2 on Tatum Huntly's pinch two-out double, then Abby Hanley singled home the tying run.
"I had confidence in my team that they would come back," Palo Verde starter Taylor Askland said.
It was the only time the Bulldogs (20-11, 11-4) got to Askland, who went the distance. She did allow five hits and walked six but struck out 10, including six on her signature change-up.
"I was really confident in that pitch today," Askland said.
Palo Verde's Makall Whetten drew a walk to lead off the sixth, stole second and reached third on a flyout. Centennial intentionally walked Grace Chavez — who had two doubles — and Lauryn Barker — who also had two hits — to load the bases.
After a fielder's choice out at home, Wade sent the fifth pitch of her at-bat into left.
She was 0-for-2 with two strikeouts and a sacrifice point before her hit.
"It felt good, but everything goes back to the team," Wade said. "They had to be on base for me to get that hit, so everybody contributed."
Sink pitched a complete game, striking out eight. She allowed four earned runs, eight hits and walked five, three intentionally.
Contact Justin Emerson at jemerson@reviewjournal.com or (702) 387-2944. Follow @J15Emerson on Twitter.
Box score: