Dirty job, but Sweeney gets it done
March 17, 2015 - 10:20 pm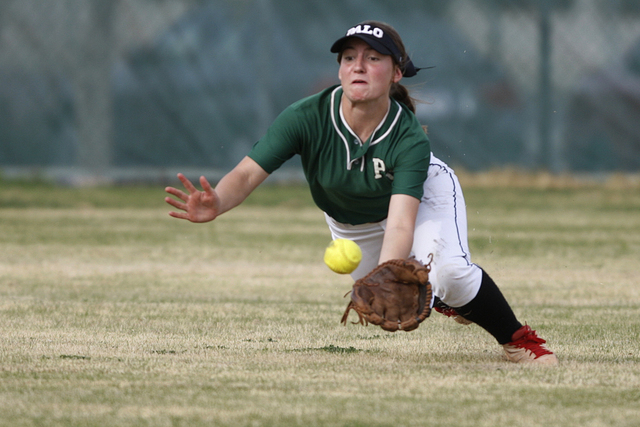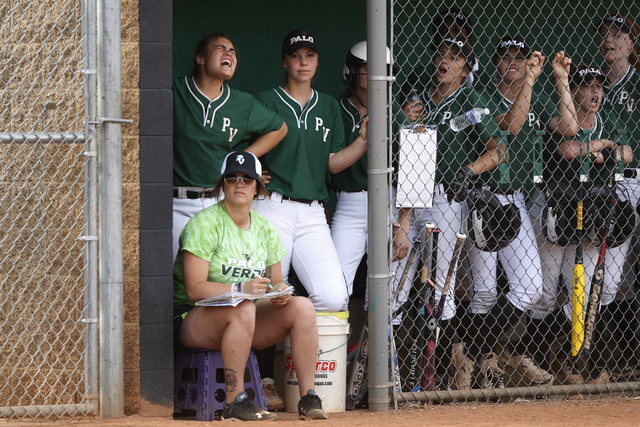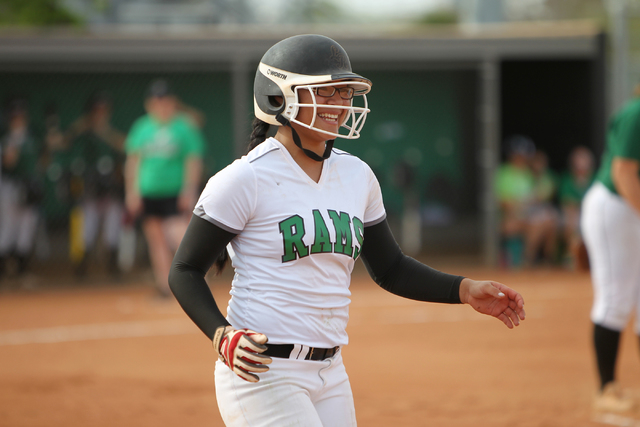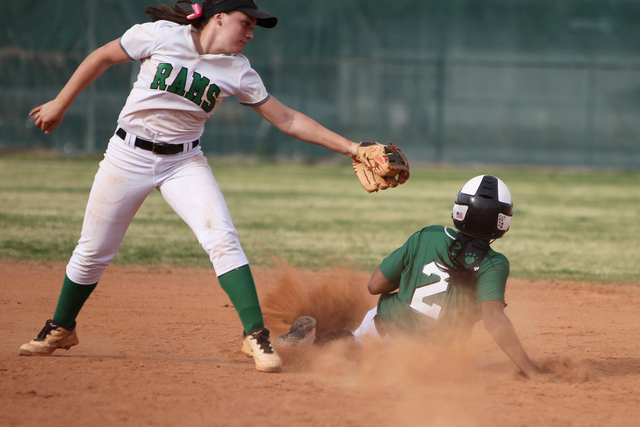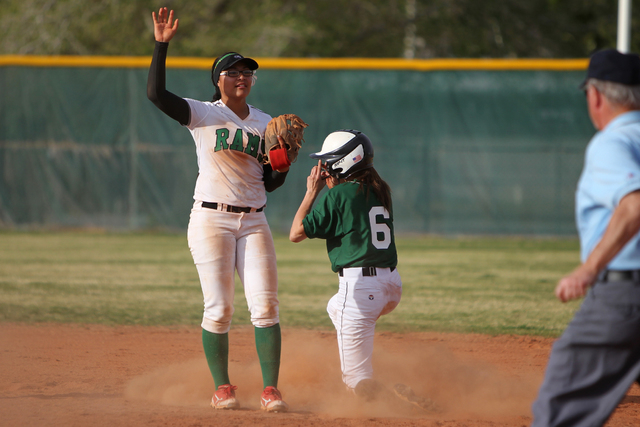 Kelsea Sweeney never looked completely comfortable in the pitcher's circle Tuesday. The Palo Verde senior kicked the dirt after almost every pitch, trying anything she could to fill in a hole in her landing spot.
Even uncomfortable, Sweeney still was dominant, tossing a six-inning one-hitter with 10 strikeouts to lift the Panthers to a 10-0 win at Rancho.
"The mound just had a weird hole in it, and I kept landing in it," said Sweeney, a first-team all-state pitcher last year. "I was trying to just push through that. It was a weird circumstance, and it was rough out there. The dirt was a little squishy. Every time I landed, the dirt would fall out from under my feet and my leg would give out a little bit."
Sweeney walked two but allowed only one runner past first base. Rancho (11-1) hit only three balls out of the infield.
"She definitely worked through something she couldn't control," Palo Verde coach Kelly Glass said. "She did the best she could, and it was phenomenal."
Pitchers depend on a consistent landing area for their lead foot. The slightest difference can throw off the motion and release point and cause control problems.
"I had to shorten my stride, and when you shorten your stride, the ball tends to get higher, so I had to focus on my release point to keep the ball down," Sweeney said. "It was difficult."
Sweeney's teammates made sure she would have little to worry about, staking her to a 3-0 lead before she threw a pitch.
A bunt single, a misplayed grounder and a single off the third baseman's glove loaded the bases with one out in the first inning for Grace Chavez, who drilled a three-run double to left center on an 0-2 pitch.
Chavez, a freshman who began the season on the bench but was the No. 5 hitter for the Panthers (8-2) on Tuesday, went 3-for-4 with four RBIs.
"She's having fun and is relaxed," Glass said. "Her swing was just beautiful. Everything we talk about to do hitting-wise, she did."
The Nos. 2-5 hitters in the Panthers' lineup — Dejanae Gage, Mackenzie McBride, Kali Tomlinson and Chavez — were a combined 10-for-13 against Rancho's Samantha Pochop, also a first-team all-state pitcher last season.
Tomlinson was 2-for-2 with three RBIs, and McBride went 3-for-4 with three runs and two RBIs.
"We've just been working on putting pressure on our opponents' defense and capitalizing on people's mistakes, situational hitting, short game, the little things that some people forget about," Glass said. "It's not just going up and hitting the ball."
Contact reporter Bartt Davis at bdavis@reviewjournal.com at 702-387-5230.
Box score: