Gorman claims 2nd straight 4A state softball title — PHOTOS
Updated May 20, 2023 - 3:53 pm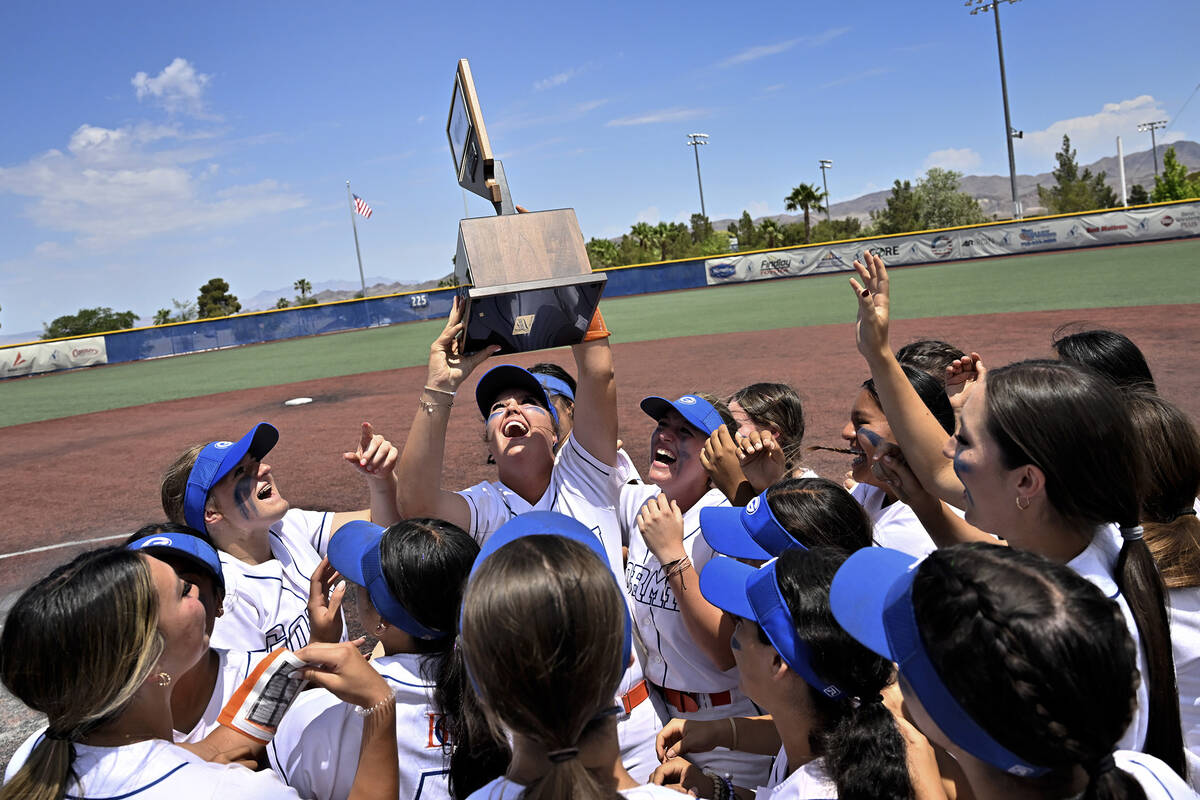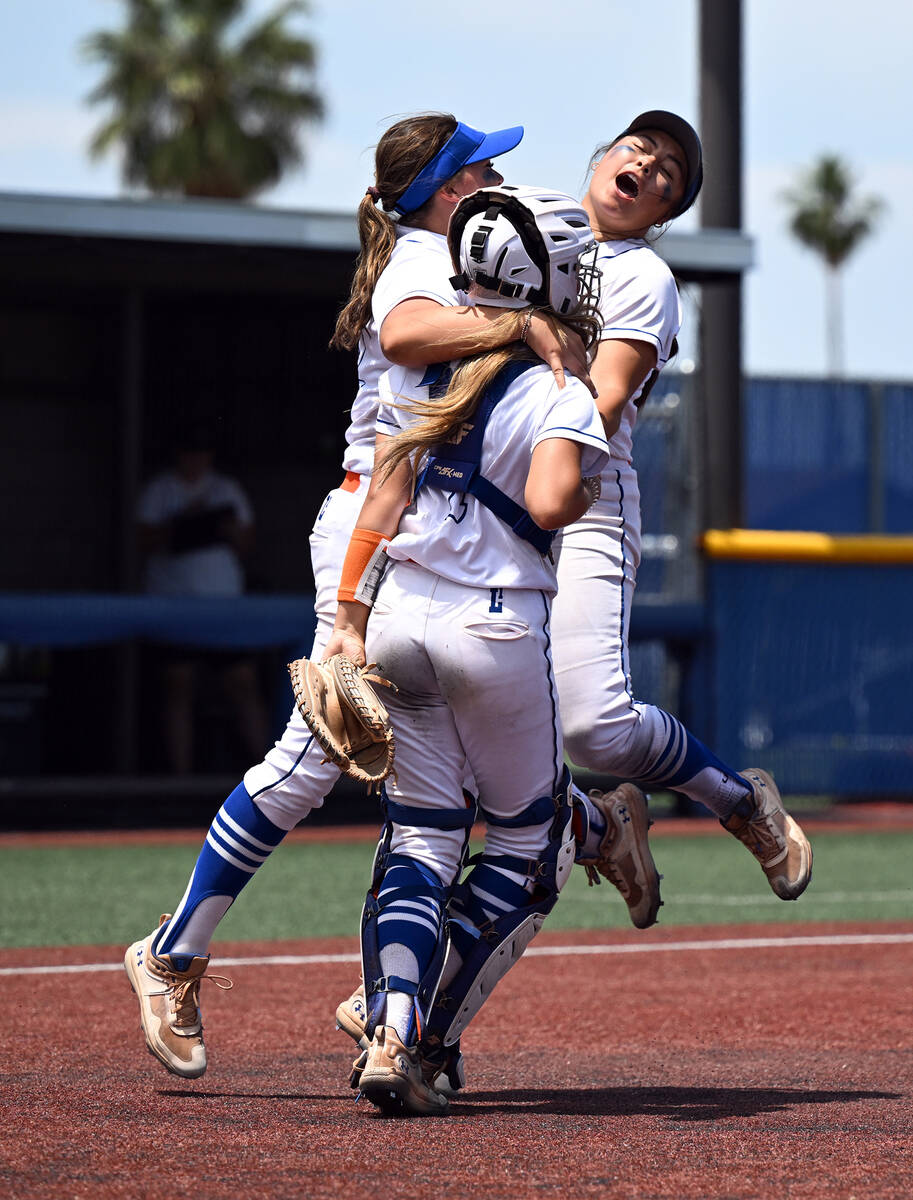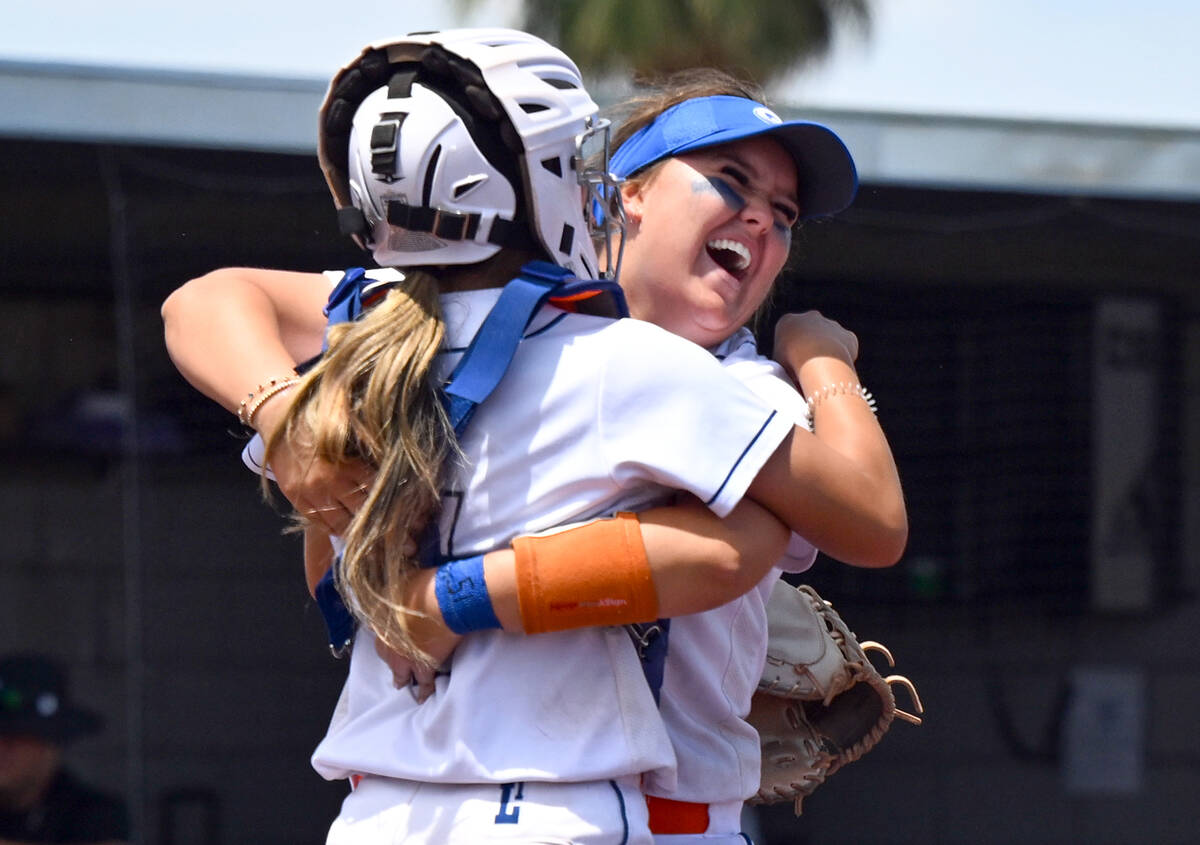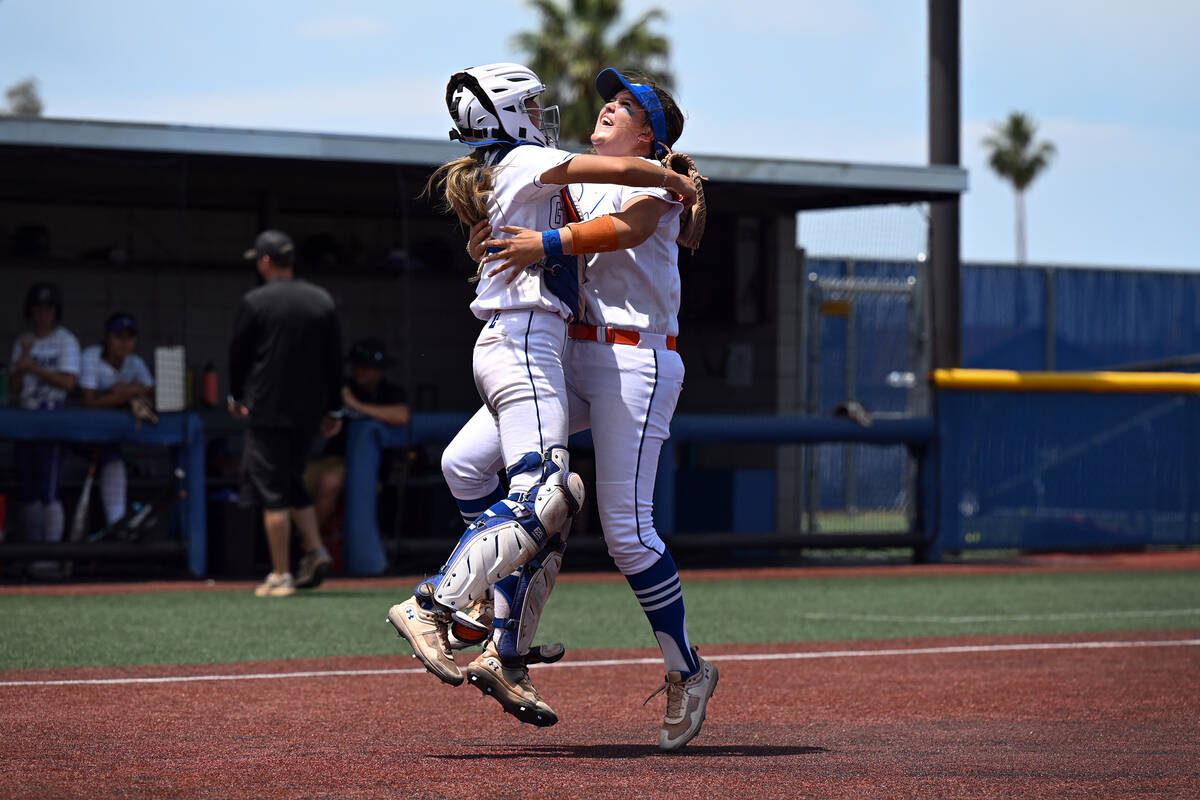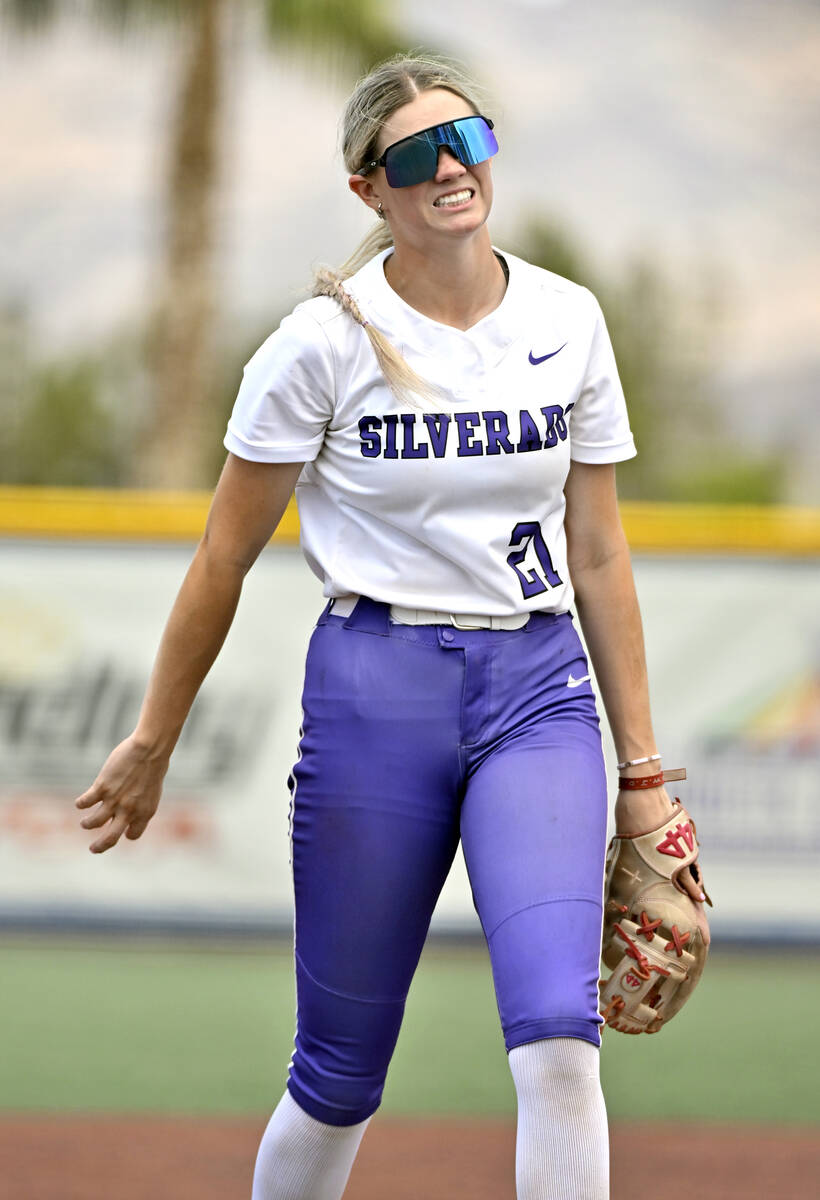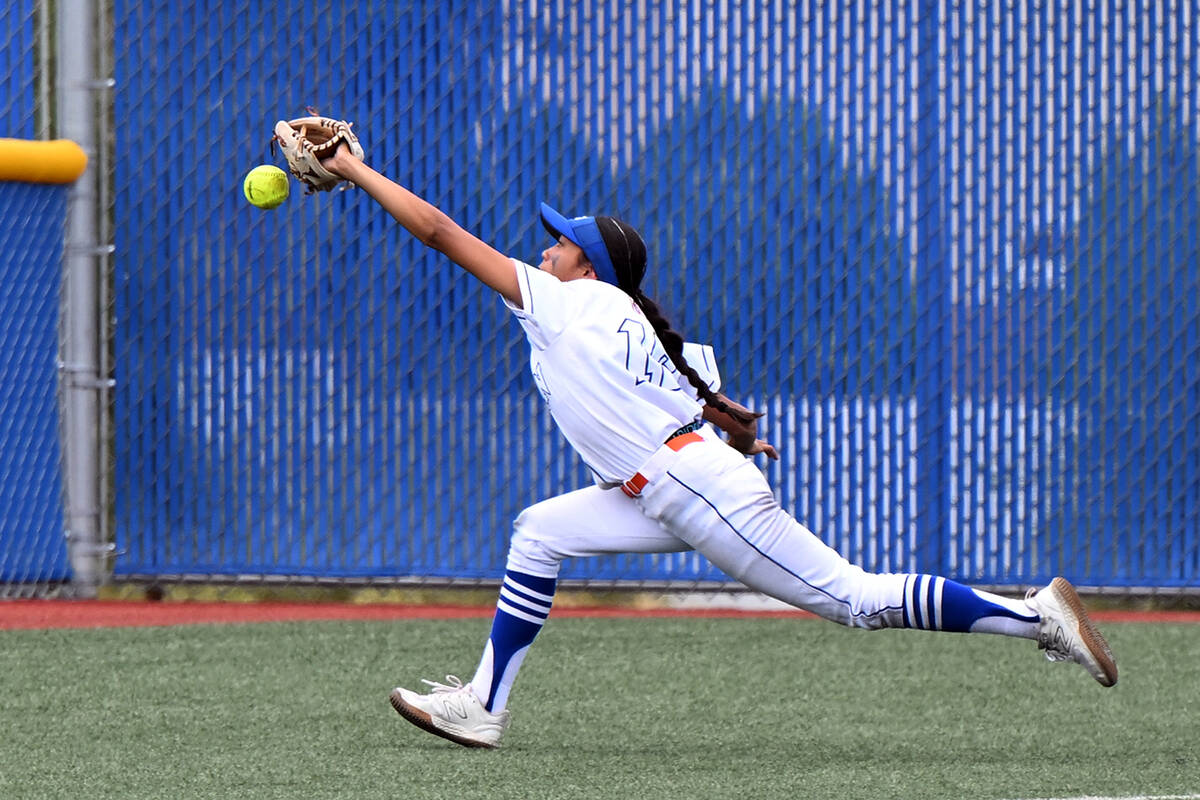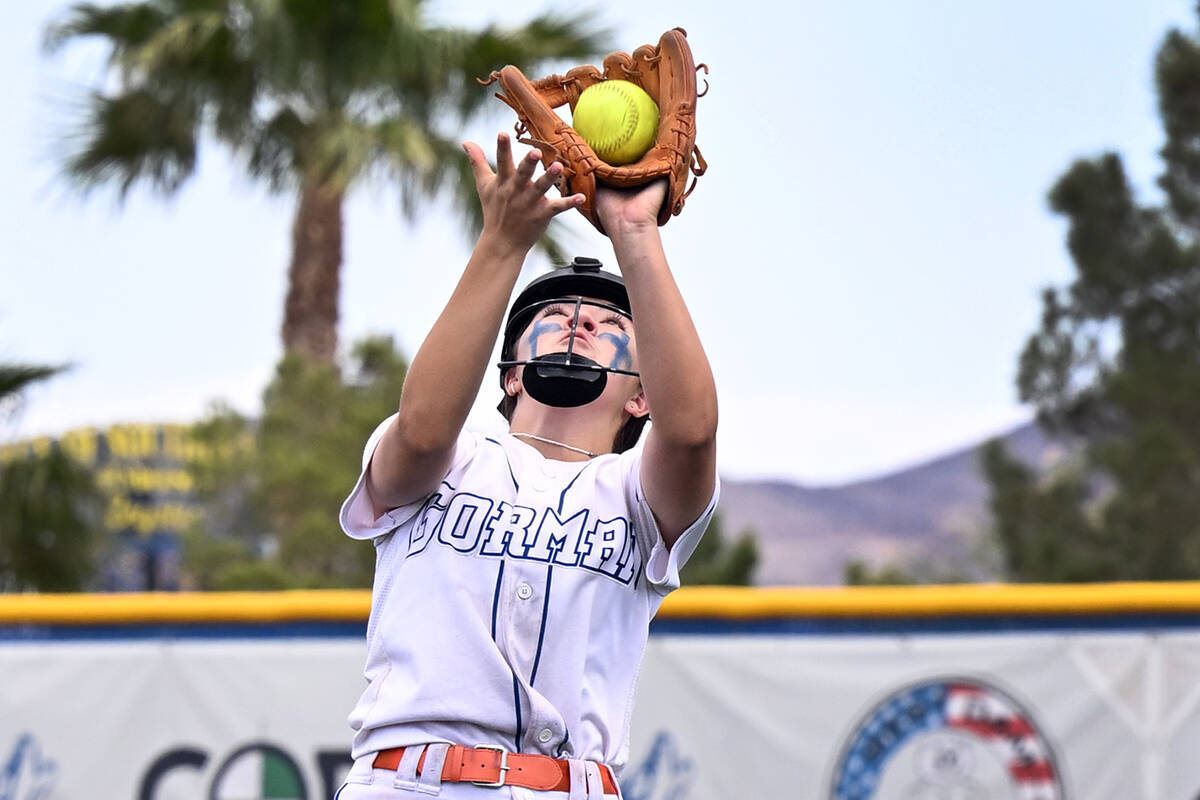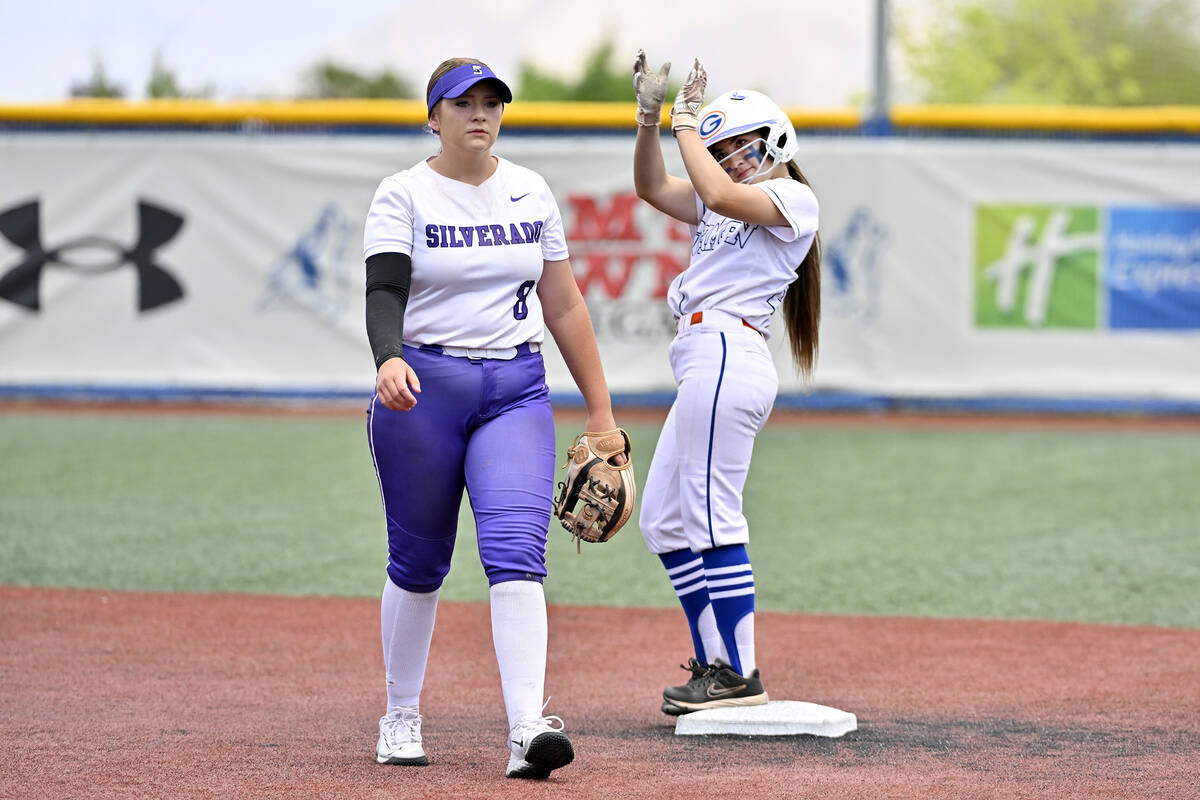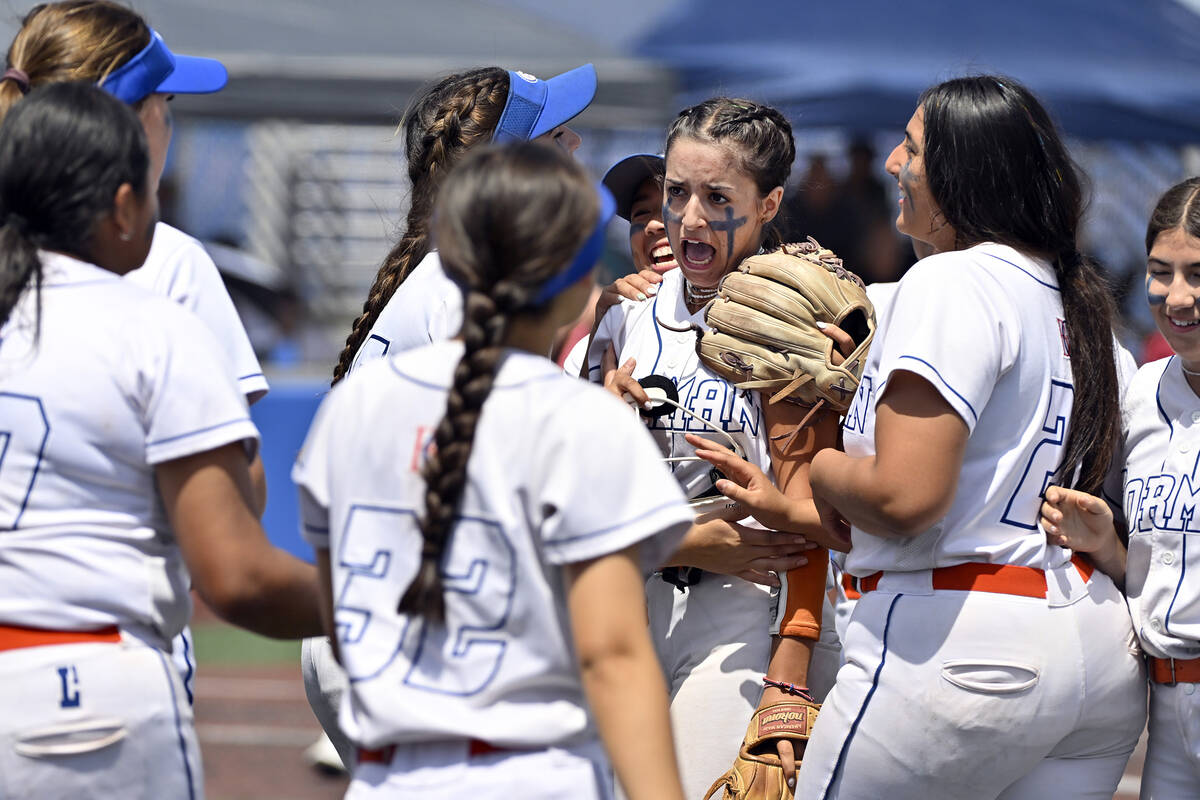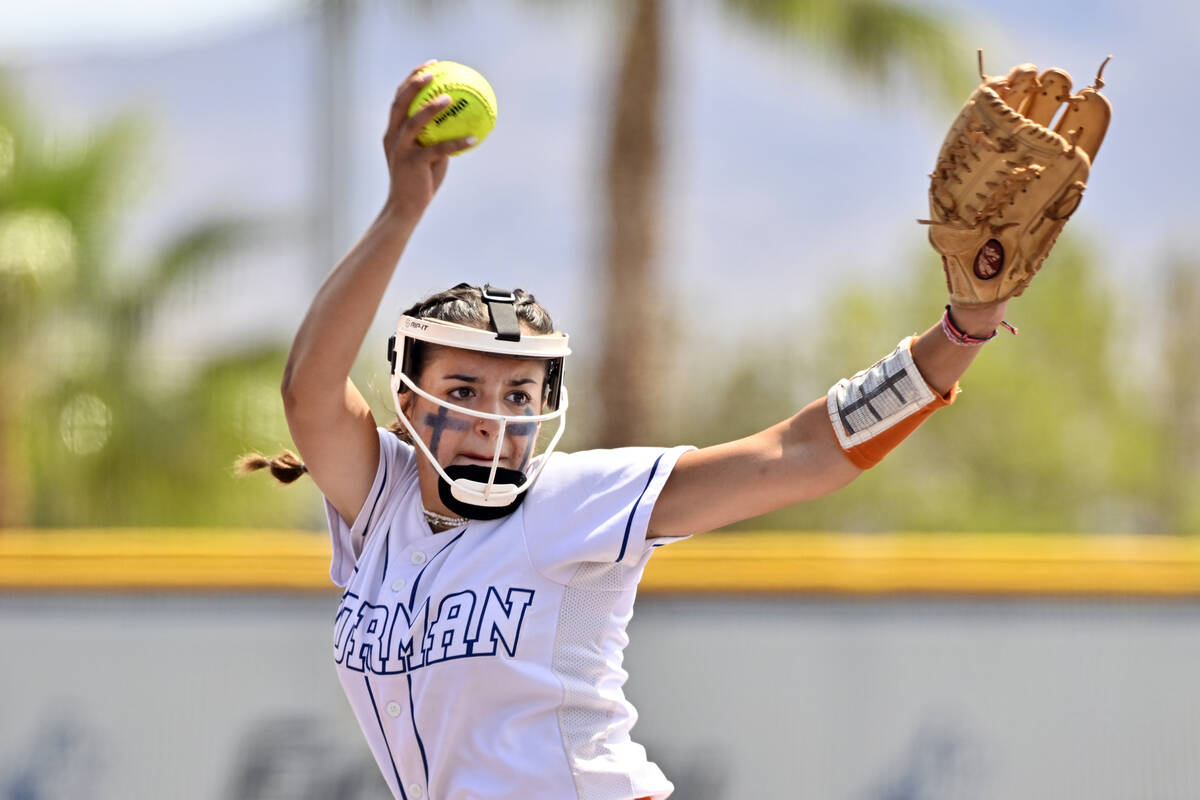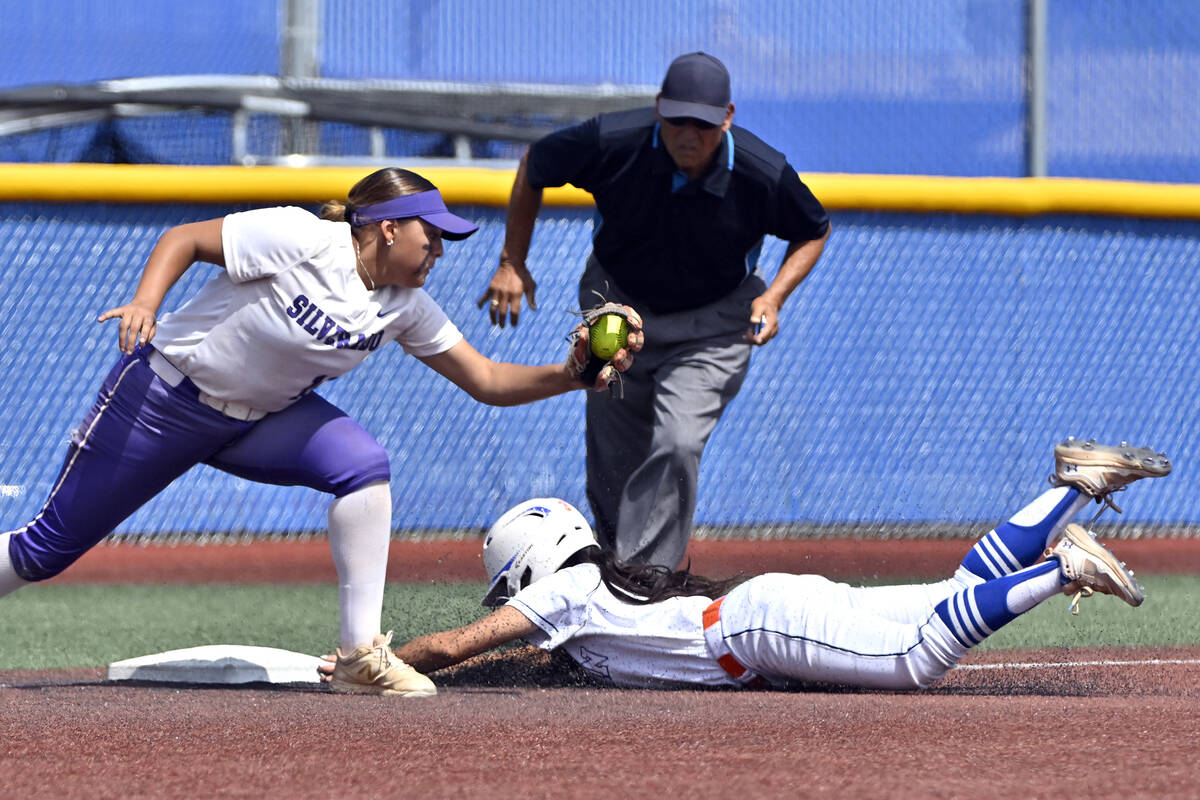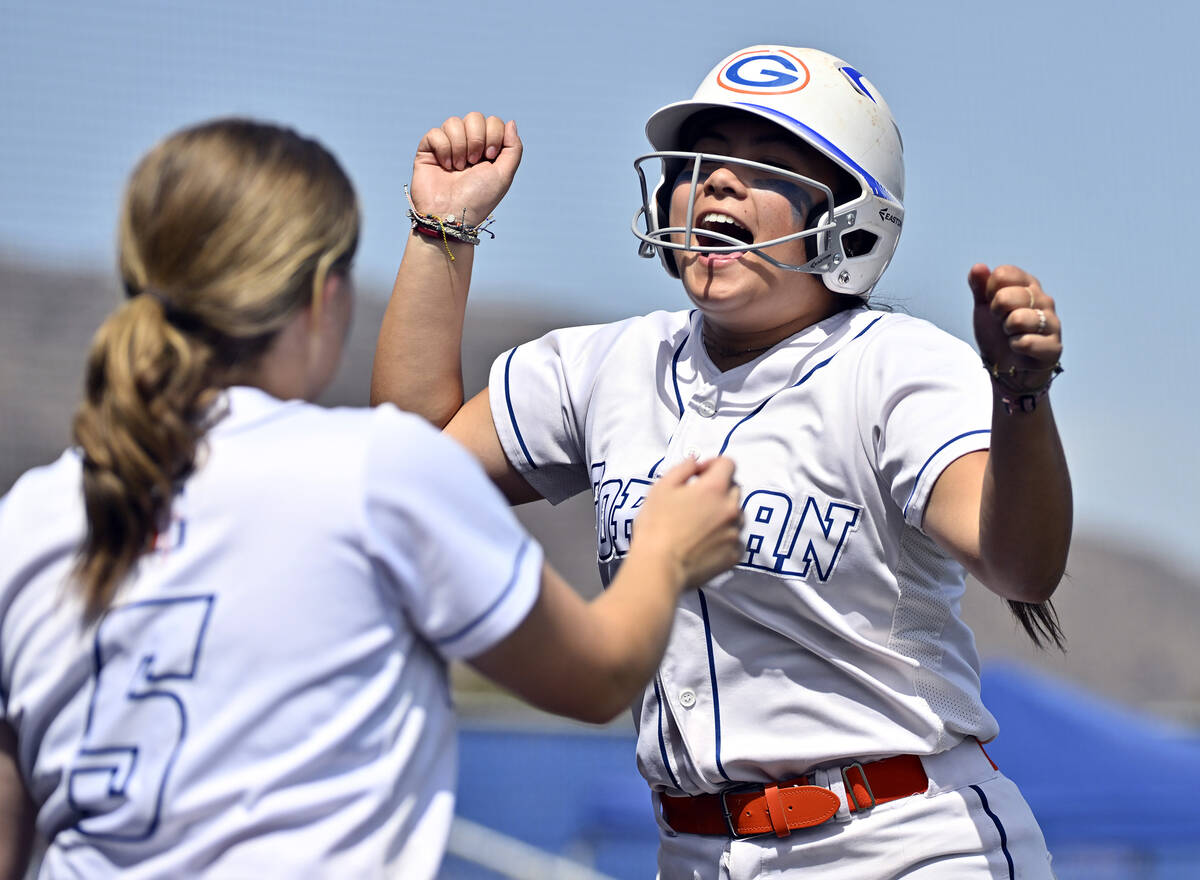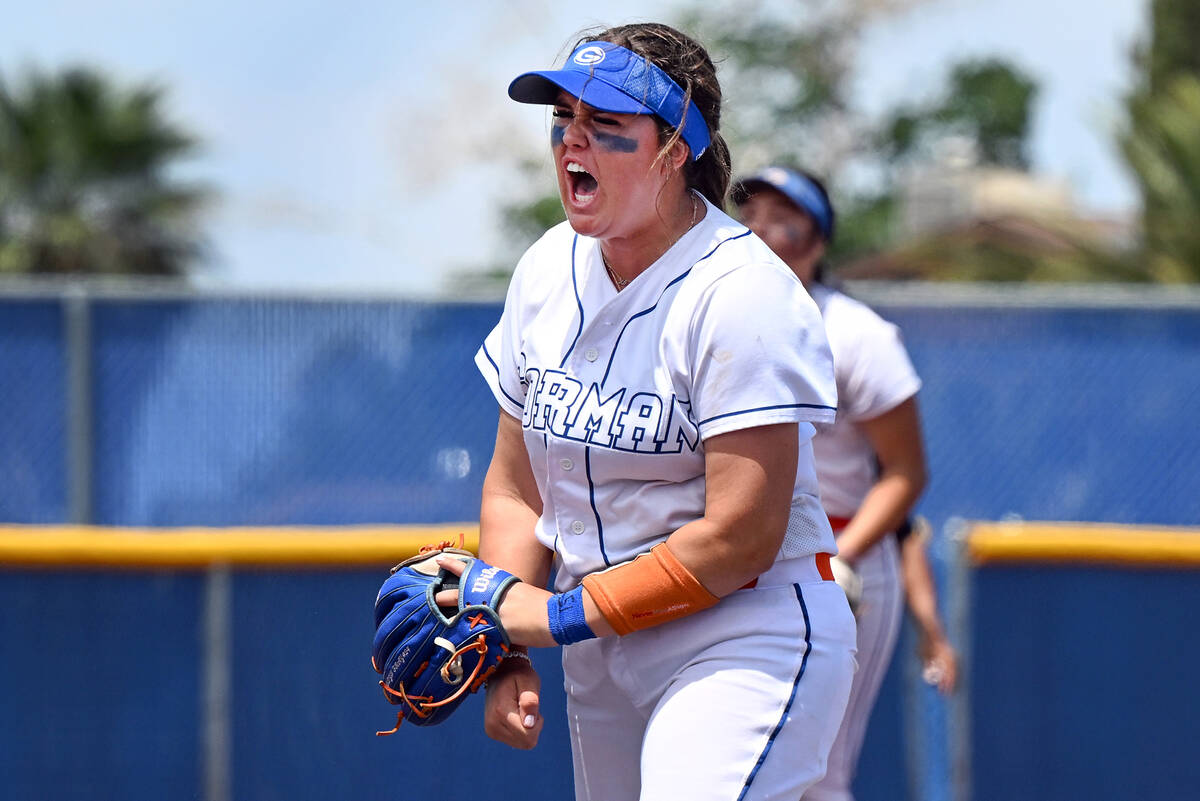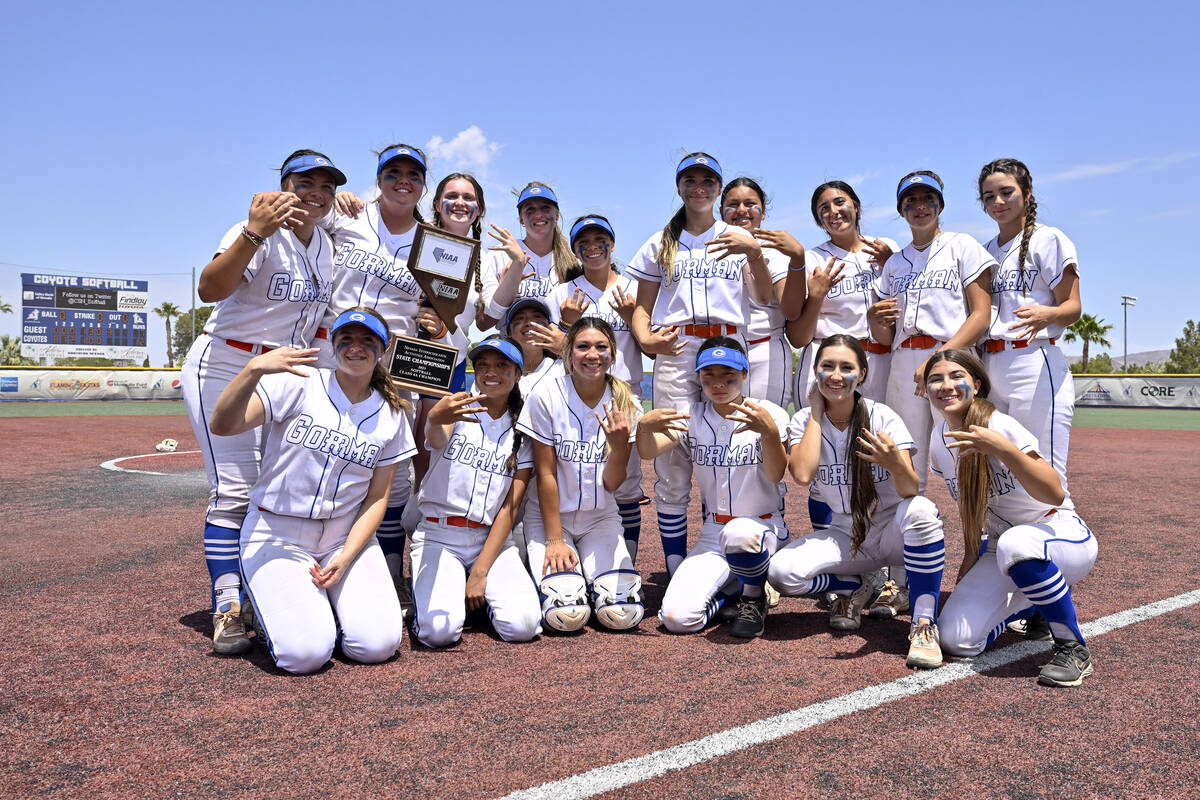 A good softball team takes advantage of its opponent's mistakes, and Bishop Gorman had plenty of opportunities to do that Saturday.
The Gaels made Silverado pay for an ugly first inning and rolled to a 12-7 victory in the Class 4A state championship game at the College of Southern Nevada. It's the second consecutive title for Gorman, which will move to Class 5A next season.
Brooklyn Hicks went 2-for-3 with two doubles and two RBIs to lead the Gaels (24-10-1), who scored eight runs in the first inning before withstanding a late rally by the Skyhawks (21-10).
"That (first) inning was huge," said Gorman coach Kevin Smith, whose squad made the most of four Silverado errors and five walks in the opening frame. "We went into the second inning with an 8-0 lead, and that really helped (starting pitcher Gianna Hornyak) out."
Gorman's biggest first-inning break came on a two-out Skyhawks throwing error. That allowed the Gaels to stretch the lead from 2-0 to 8-0 while sending 12 batters to the plate.
Hornyak held Silverado to one hit over the first three innings as Gorman extended its lead to 11-0 by the fourth.
"The girls just came out on fire," Smith said. "They've done that a lot this year, coming out and jumping on teams early."
The Skyhawks fared better against Gaels reliever Jordan Fray, slowly climbing back into the game and giving Gorman a scare with a three-run seventh inning. Silverado outhit the Gaels 10-8.
Smith said leadership was the key to his team's success this season.
"It was a tough deal in the beginning to see who the leaders would be," he said. "But there never was just one. Pretty much everyone played the role this year."
And considering the success of Gorman's football, basketball and baseball programs in recent years, that leadership came at the perfect time.
"Softball is now on that map at Bishop Gorman," Smith said. "These girls carried the program to make it worth something."
Samantha Lefever went 2-for-2 with two RBIs to help the Gaels. Yvonne Jimenez went 3-for-4 with a double, a triple and two RBIs to lead the Skyhawks.
Class 3A
— No. 1N North Valleys 9, No. 2N Lowry 3: At Virgin Valley, the Panthers (27-3), the No. 1 seed from the North, rallied to win the state championship after dropping an 18-8 decision to Lowry (27-11) in the first game Saturday.
Class 2A
— No. 1S Needles 8, No. 1N Battle Mountain 0: At Reno, Jaelyn Garcia allowed just two hits and struck out 15, and the Mustangs (32-4) took control early en route to a state championship victory over the Longhorns (19-8-1) at UNR's Hixson Park. Emma Craft went 2-for-4 with an RBI for Needles.
Class 1A
— No. 1N Coleville 15, No. 2S Tonopah 0: At Bishop Gorman, Kaelyn Lange threw a no-hitter, and the Wolves (20-2) scored 10 runs in the first inning and cruised to a four-inning championship win over the Muckers (20-8-1).