Imposing ace propels Rancho
March 30, 2016 - 10:21 pm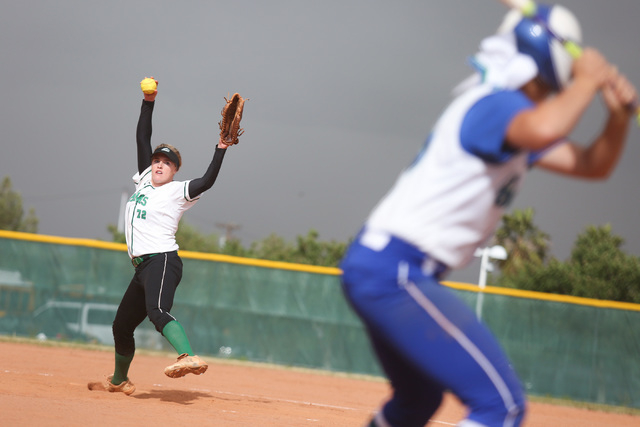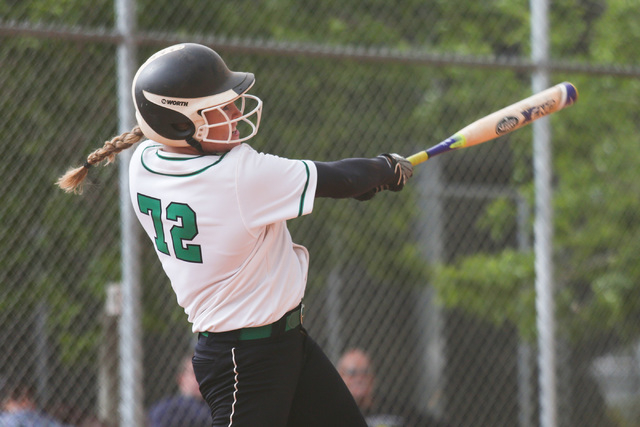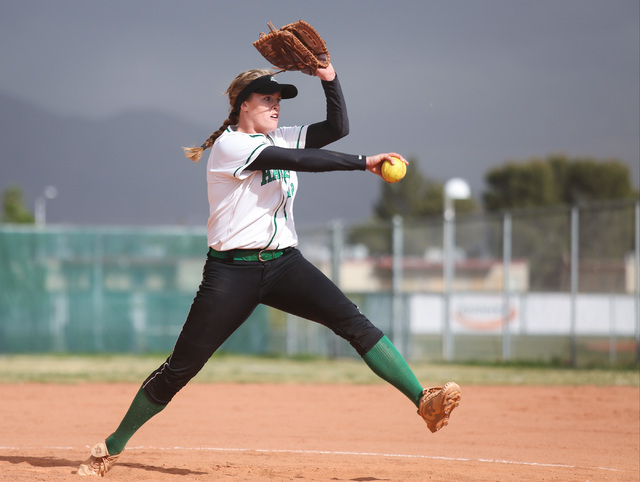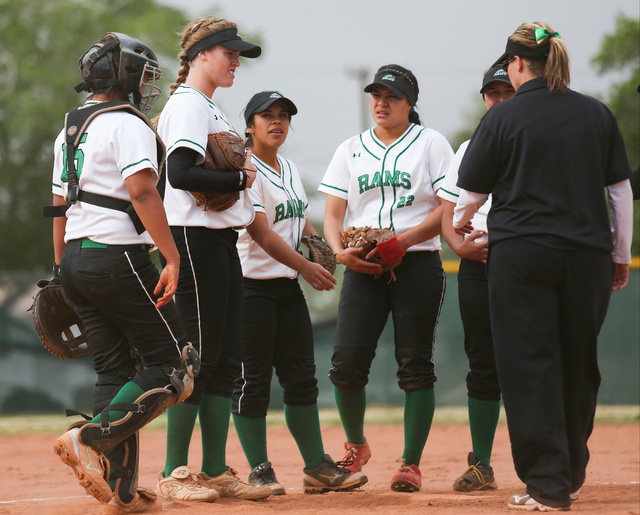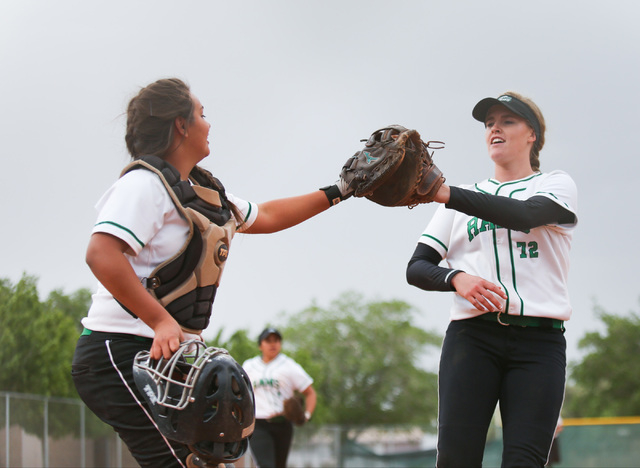 Samantha Pochop has a reputation for being intimidating.
And the junior pitcher for Rancho's softball team thinks it's 100 percent accurate.
"Presence is a big part of it," Pochop said. "It's all about how you appear to the batter."
Armed with perhaps the best fastball in Southern Nevada and listed at 6 feet tall, Pochop cuts an imposing figure in the pitcher's circle for the Rams.
With the hard-throwing right-hander leading the way, Rancho (7-4, 5-0 Division I Sunrise League) is off to a strong start as it shoots for a second straight berth in the Division I state tournament.
"Some girls I know, they'll be like, 'I was so afraid of you. You look angry all the time,' " Pochop said. "And then they'll play on a team with me and they'll be like, 'Oh, wow, you're actually really fun.'
"I like having that appearance to batters, because that's a step up I get on them."
Pochop's mom, Kim, played softball at California State-San Bernardino, and Sam Pochop said she became hooked on the sport at age 10 after catching her first line drive.
As a freshman, Pochop shared innings with senior Brandy Marlett and led Rancho in victories (15), ERA (1.02) and strikeouts (214) as the Rams won the Northeast League title and reached the Sunrise Region semifinals. Last season, Pochop was Rancho's No. 1 pitcher and helped the Rams reach the state tournament for the first time in more than two decades.
Pochop finished 18-8 with a 1.77 ERA and 278 strikeouts in 166 1/3 innings and also hit .341 with four home runs and 17 RBIs while being named first-team all-state.
"I feel like she knows when she's got a batter. And she's able to help her team have that mindset even when we're playing a tough team," Rancho coach Amanda Zunno said. "It's just her demeanor out there. With the physical, mental and emotional aspects that she puts into the game, it shows when she's out there with the ball in her hand."
Pochop played middle blocker for the Rams' girls volleyball team in the fall, and she was more than willing to mix it up inside as a forward on the girls basketball team. Pochop led the Rams in rebounds at 7.5 per game and also averaged a team-best 1.9 blocked shots.
"I think basketball is where I can get out my physical, kind of like another outlet," Pochop said.
Pochop has given an oral commitment to Tulsa for softball but continues to be recruited by schools in Power 5 conferences. Pochop said she plans to major in kinesiology with an eye on becoming a physical or occupational therapist.
Pochop threw a two-hitter with 13 strikeouts Monday in a 6-1 league victory over Green Valley, and Rancho traveled to Fresno, California, for the Washington Union Invitational that starts today.
The first-place Rams return to league play Monday at Valley and are expected to battle the likes of Coronado and Foothill for the top seed in the revamped Sunrise League.
"Even if she's not in the circle, to have her on the field, is just that presence," Zunno said. "She's such a good student-athlete. To have that — now upperclassman — leading them, it's good for the whole program."
Contact reporter David Schoen at dschoen@reviewjournal.com or 702-387-5203. Follow him on Twitter: @DavidSchoenLVRJ