Pahrump Valley rallies for softball win over Boulder City
March 22, 2017 - 10:17 pm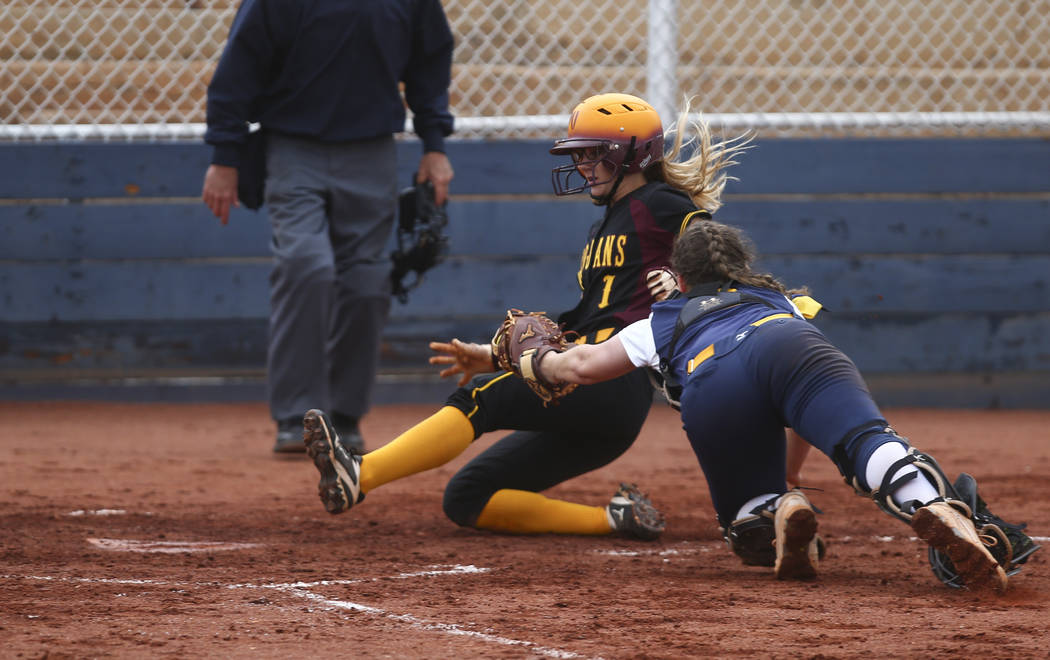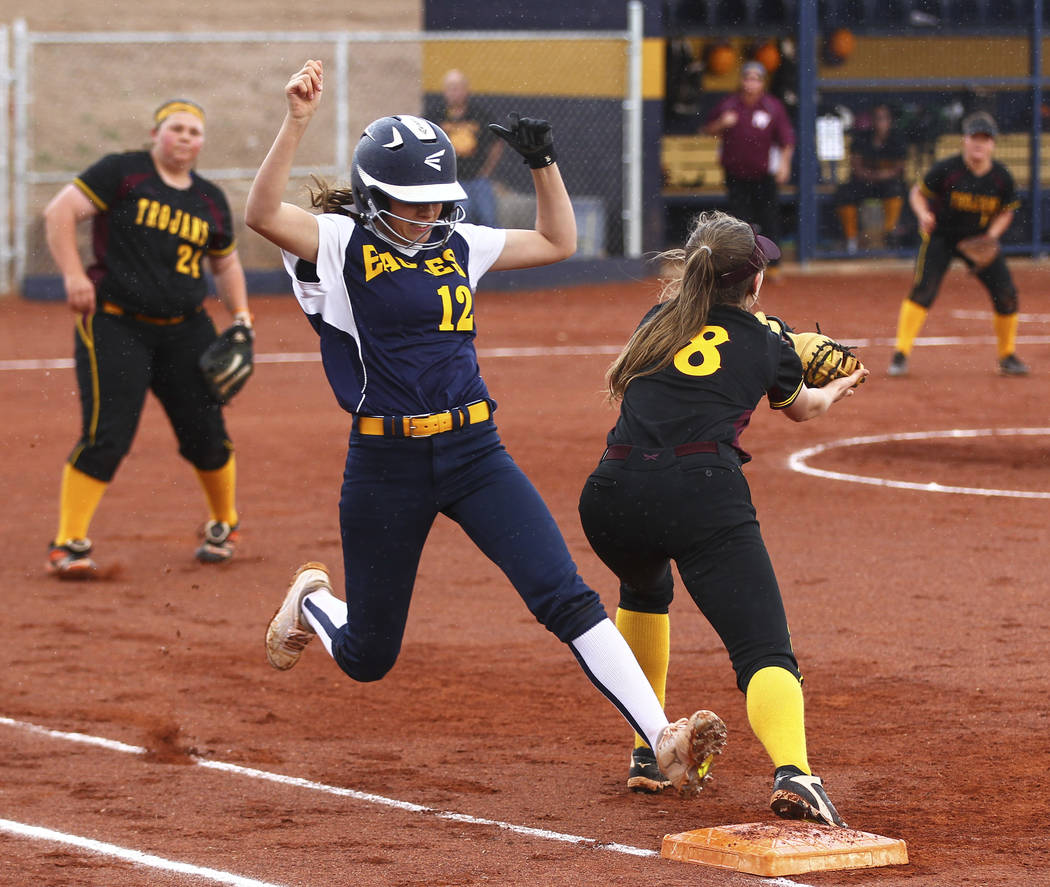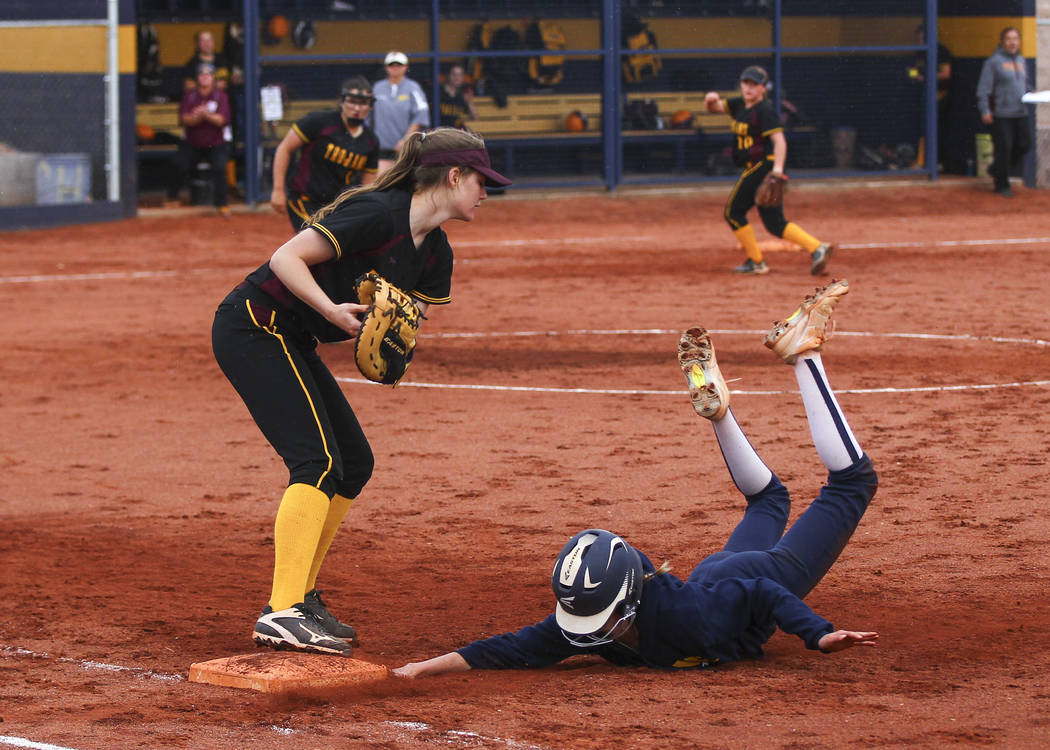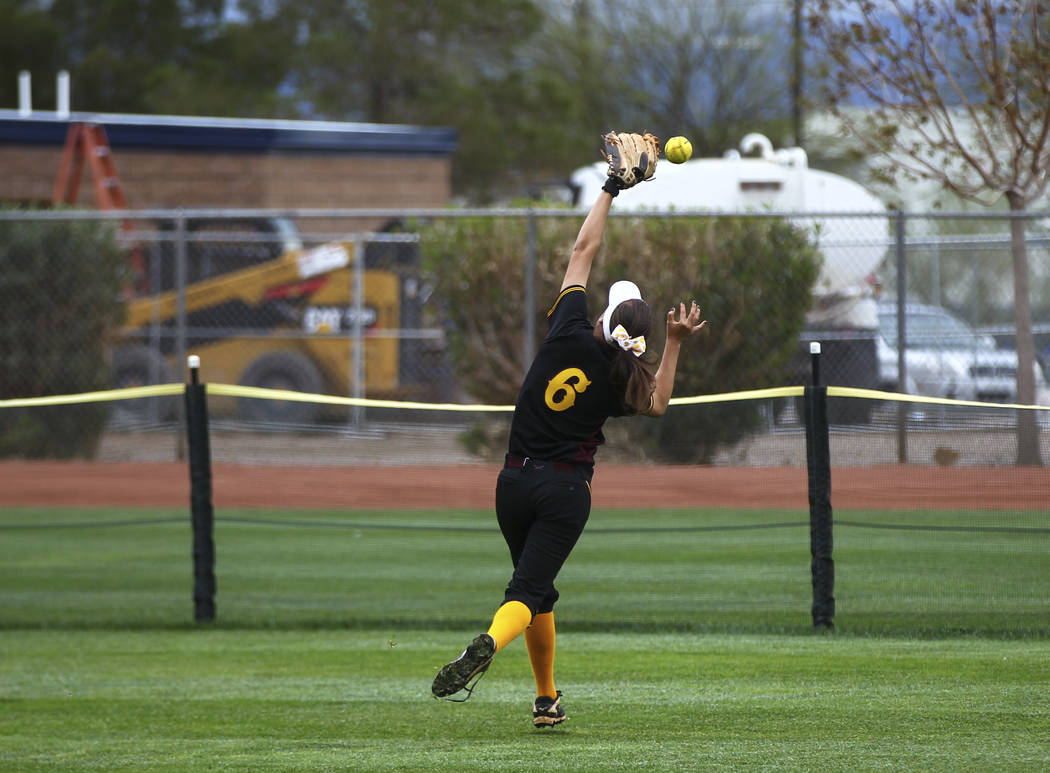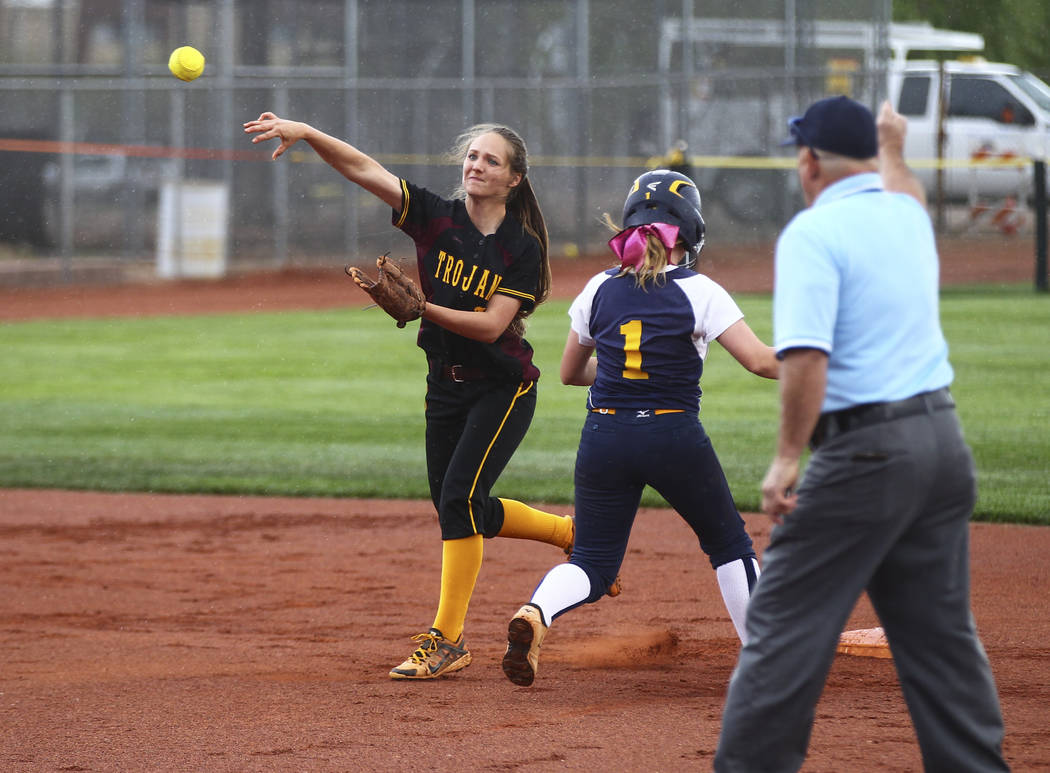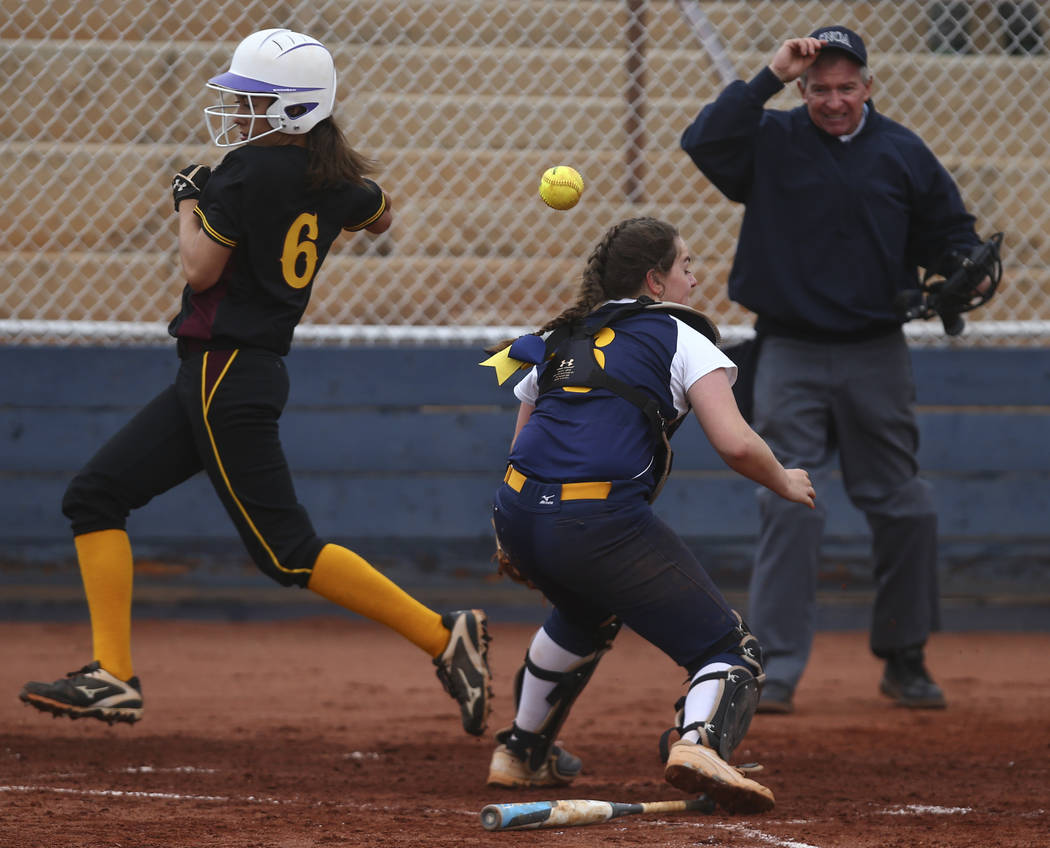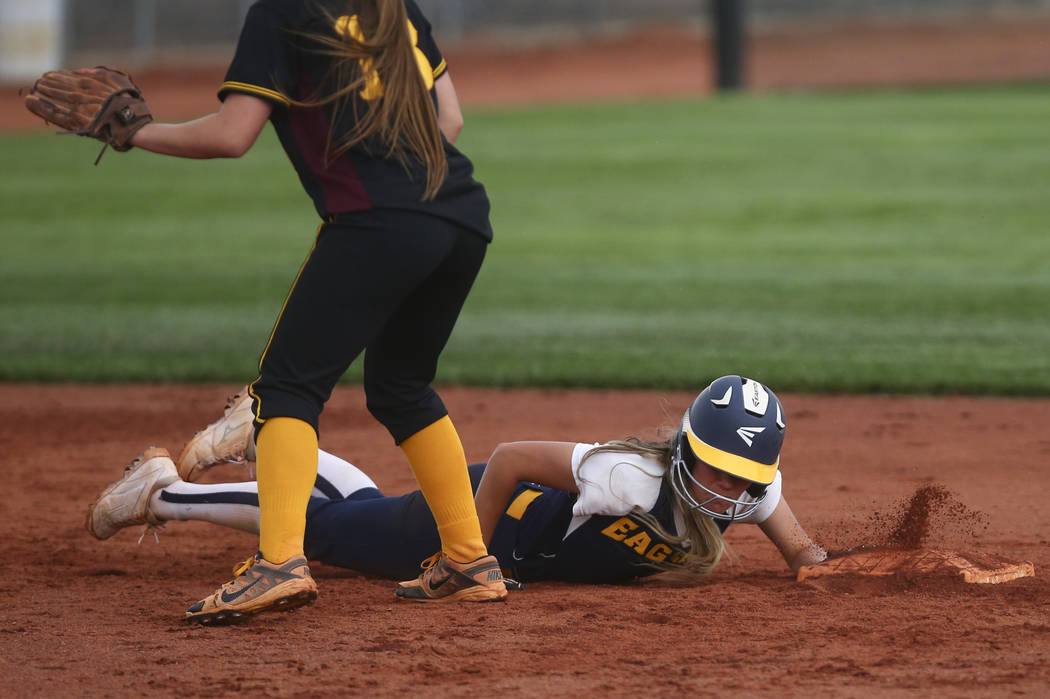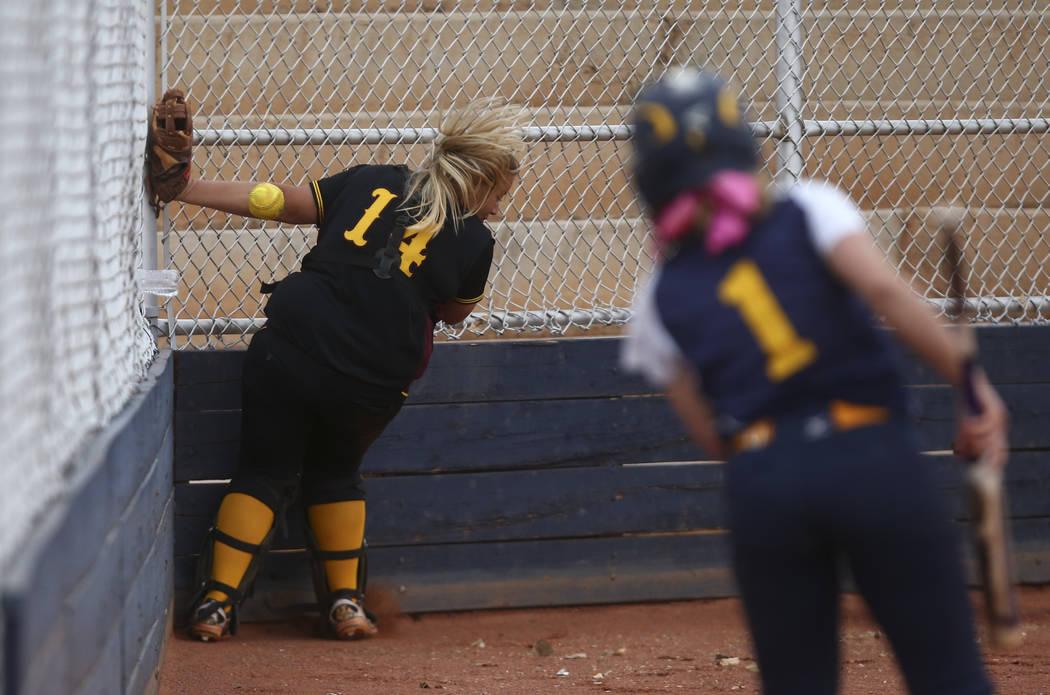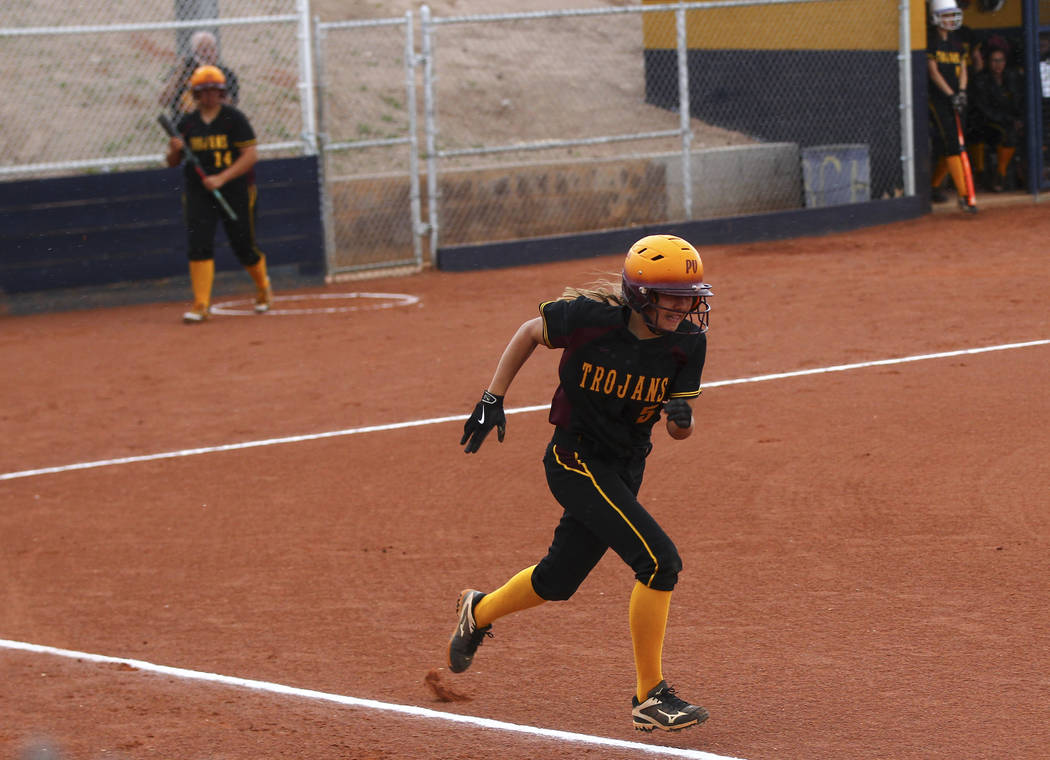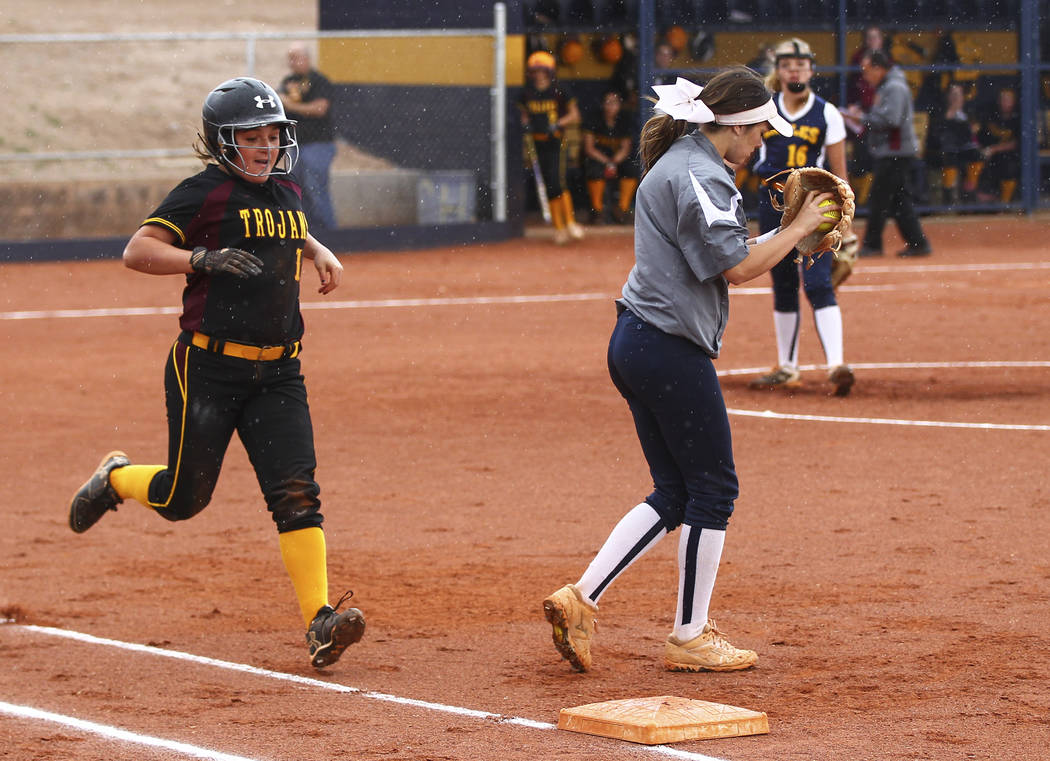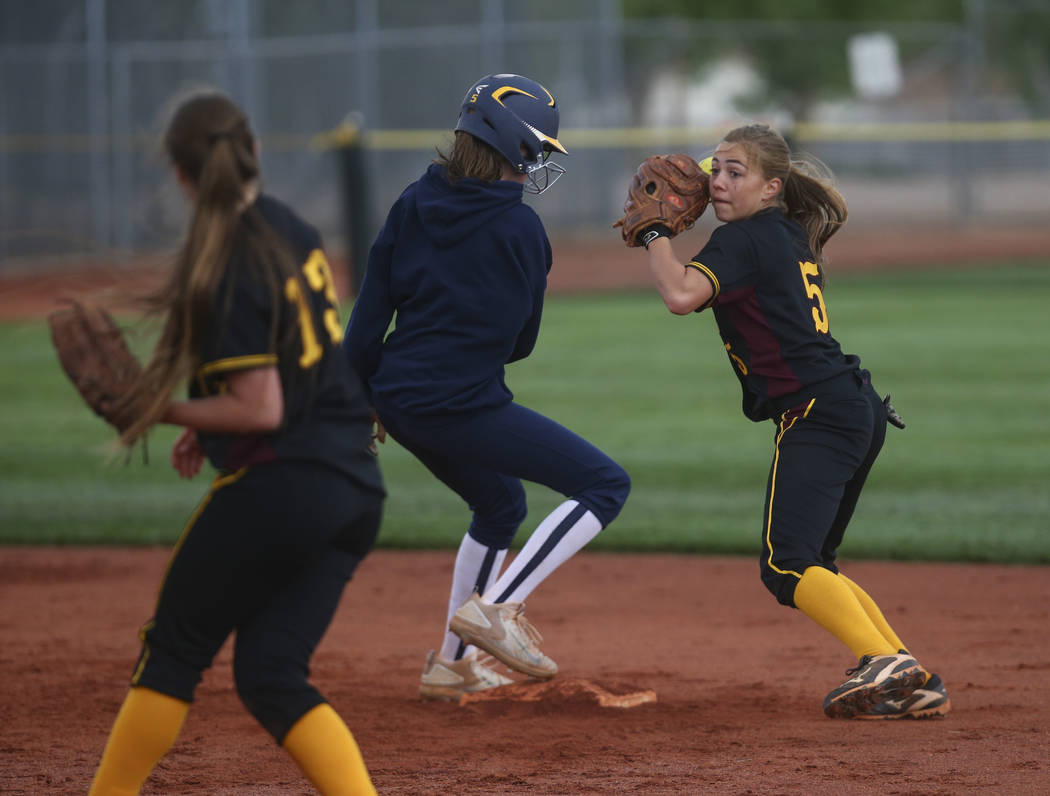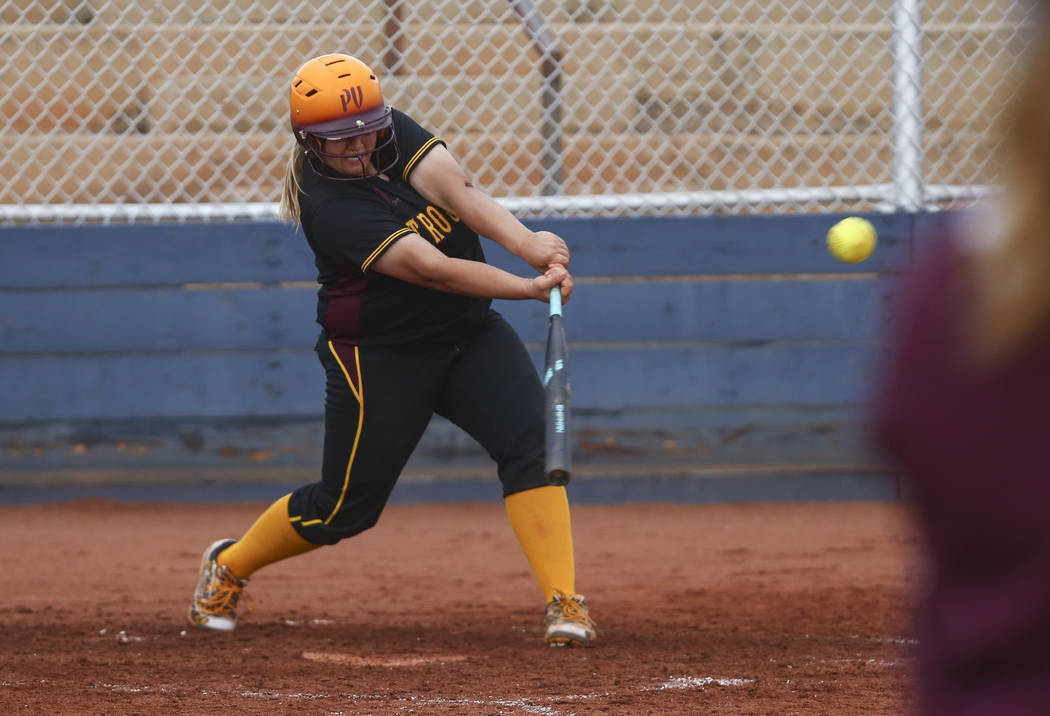 A storm cell blew through Boulder City on Wednesday afternoon, causing a two-minute rain delay in the top of the third inning.
The real deluge came an inning later.
Pahrump Valley's softball team scored six unearned runs in the fourth — all with two outs — and grabbed an 8-3 victory over Boulder City in a matchup between the favorites in the Class 3A Southern Region.
"I just wanted us to have a good game, regardless of the outcome," Pahrump Valley coach Eli Armendariz said. "There's a few things we need to work on. But I fully expect Boulder City to be much better than this when we face them in the regionals. We just need to stay focused so we can get there."
Jordan Egan went 3-for-3, including a rocket bases-empty home run to center field in the first, and drove in two runs to lead the Trojans (7-2).
Skyler Lauver and Samantha Riding each added two RBIs for Pahrump Valley, which capitalized on five errors by the Eagles (9-5).
Boulder City trailed 2-0 and had a run wiped out in the bottom of the third for runner interference before the Trojans sent 10 batters to the plate in the top of the fourth.
After Evandy Murphy reached on a two-out error, Taylor Egan's run-scoring single put Pahrump Valley up 3-0. Two batters later, Lauver sliced a two-run double to left for a 5-0 lead.
Jordan Egan followed with an RBI single before Riding's two-run single to right-center gave the Trojans an 8-0 advantage.
"I think we took advantage of their errors, and our speed helped us," Armendariz said.
Marleena Mills went 2-for-4 with a double and an RBI and Jordan Moorhead was 2-for-3 with an RBI for Boulder City.
Mills got the Eagles on the board with an RBI single in the fourth, and Ashley Wishard's run-scoring fielder's choice cut Pahrmp Valley's lead to 8-2.
Boulder City loaded the bases with one out in the fifth but could only manage one run on Moorhead's fielder's choice.
"I only had one pitcher face the lineup more than once," Armendariz said. "That might have helped us keep them off balance a bit."
Contact reporter David Schoen at dschoen@reviewjournal.com or 702-387-5203. Follow @DavidSchoenLVRJ on Twitter.
Box score:
Pahrump Valley 8, Boulder City 3