Palo Verde, Centennial lose 5A state softball openers — PHOTOS
Updated May 18, 2023 - 8:33 pm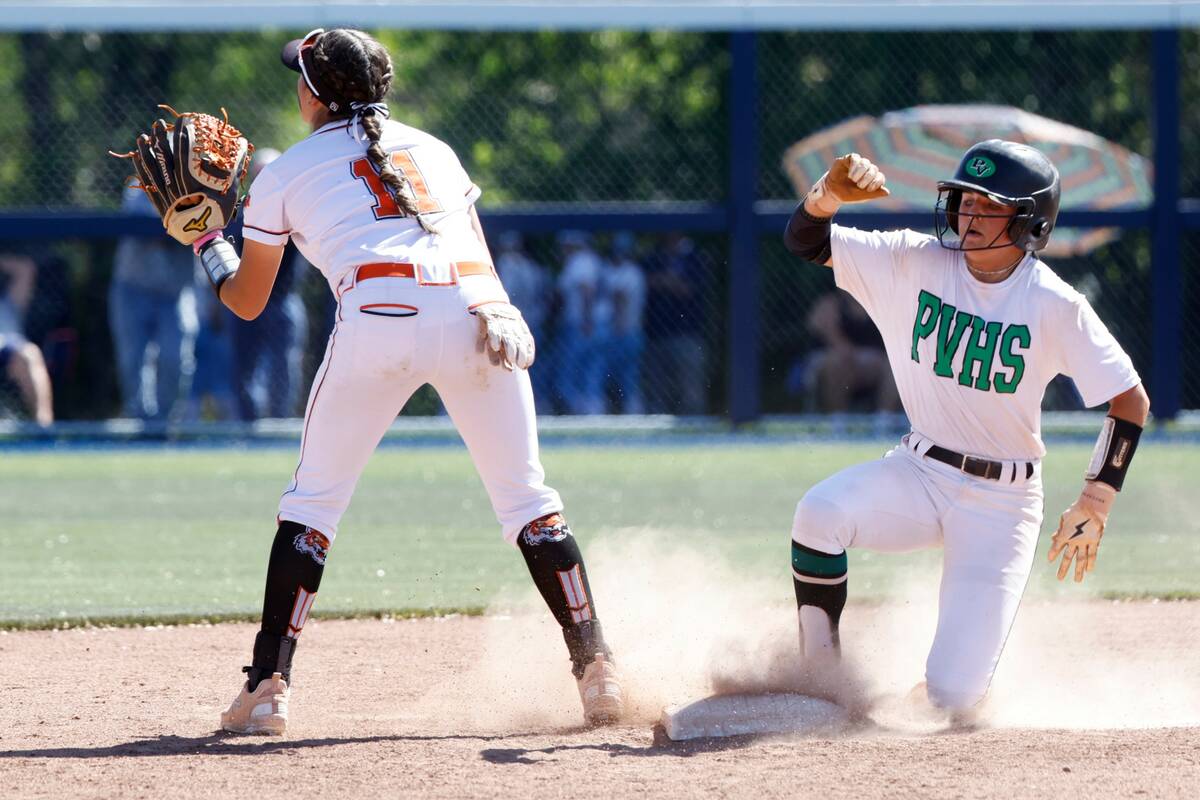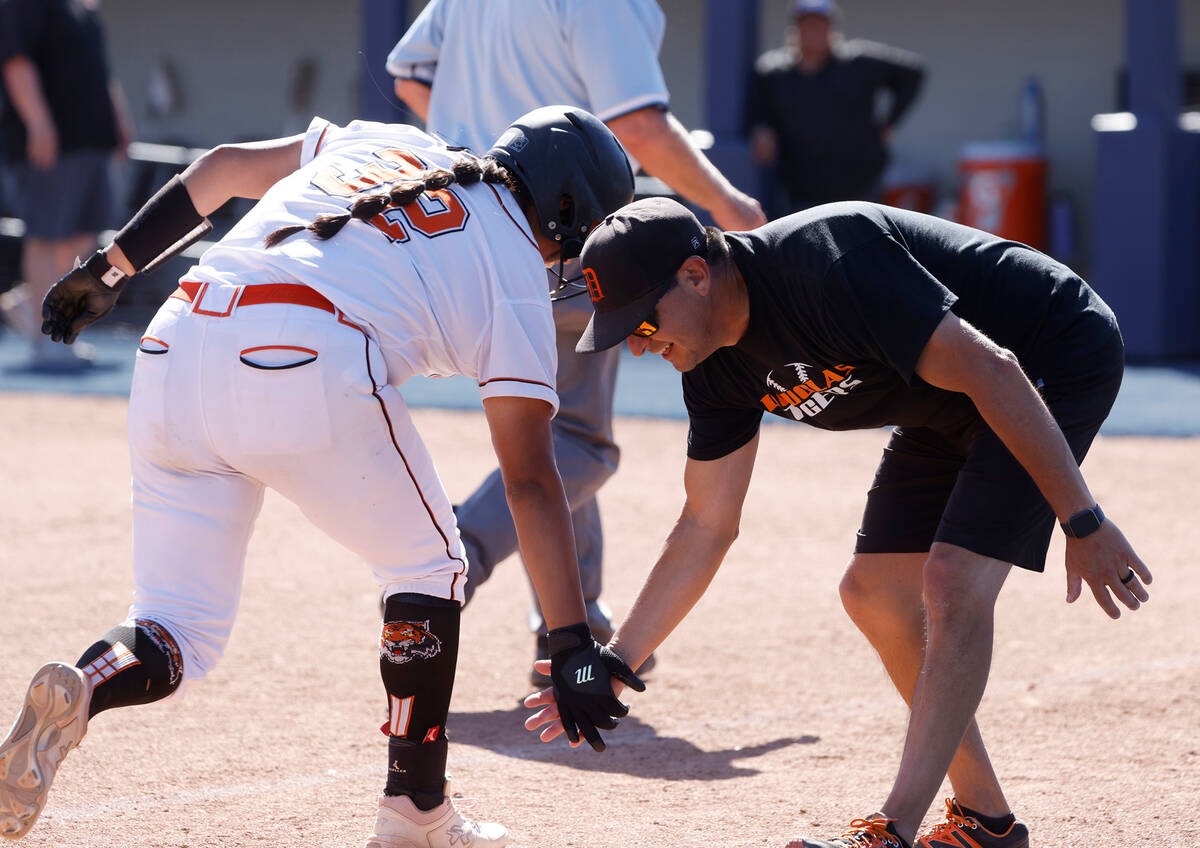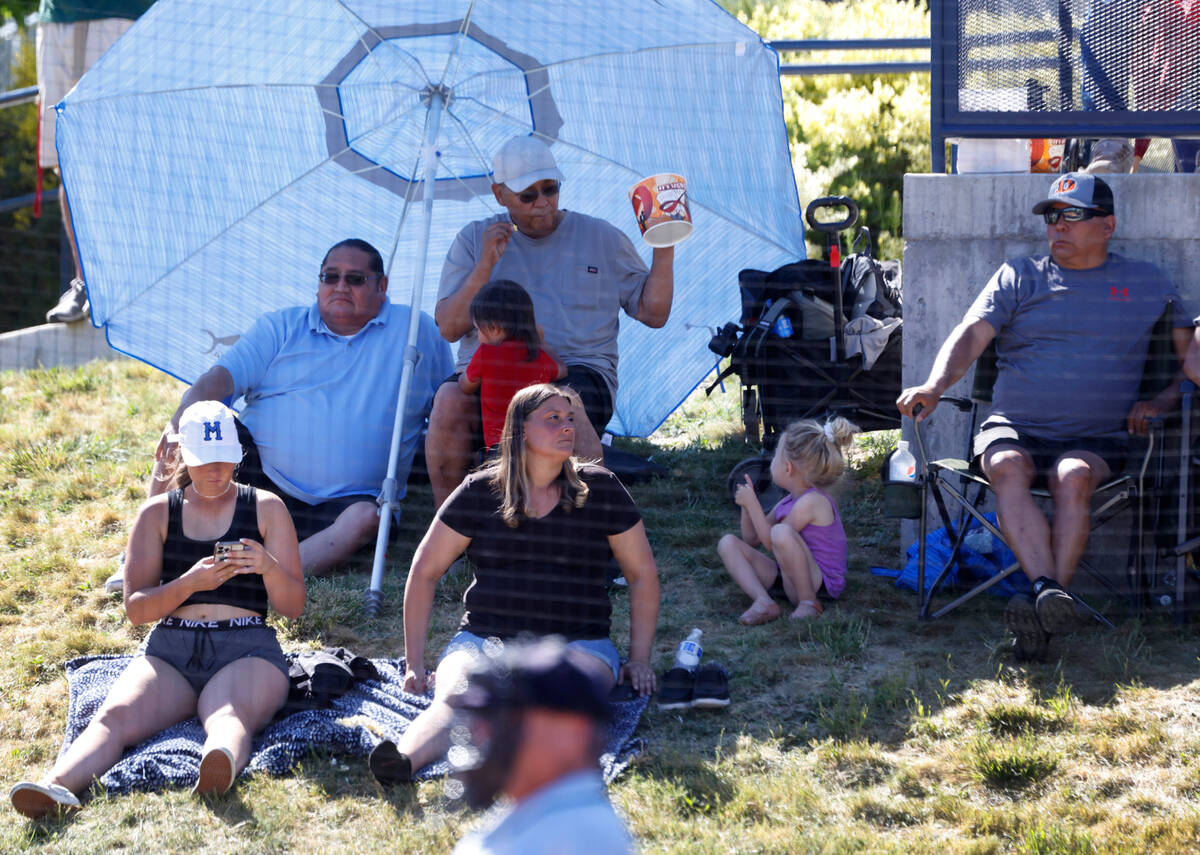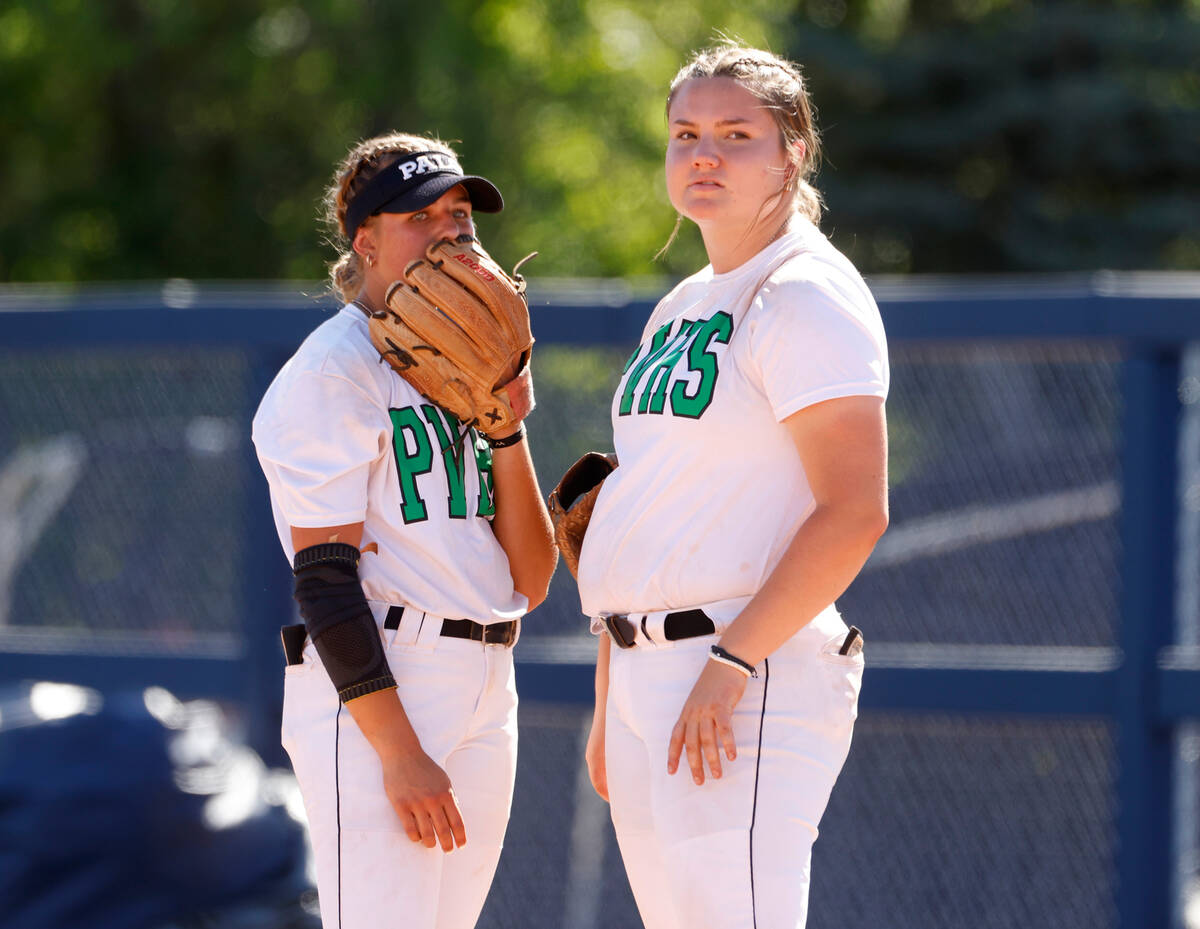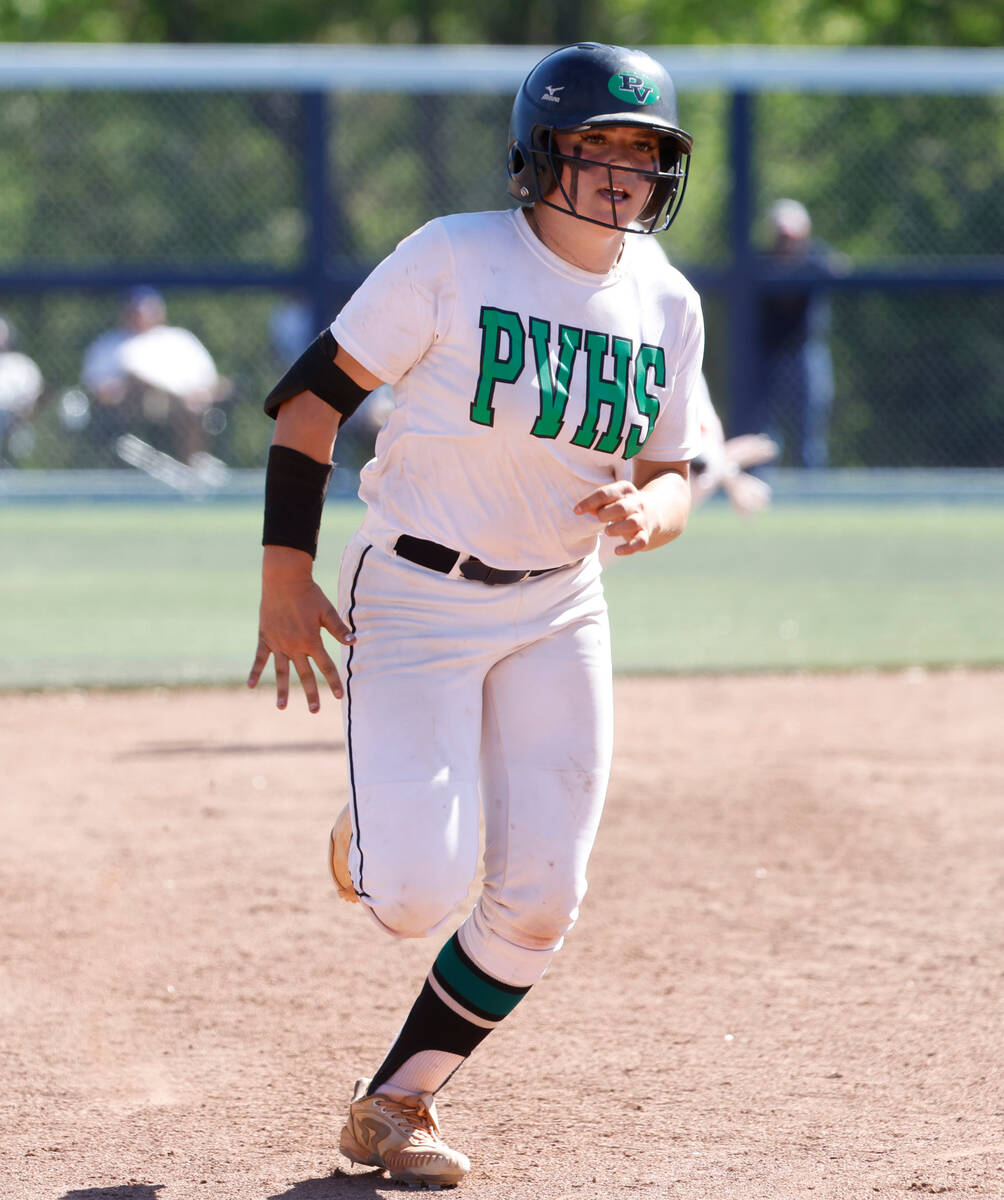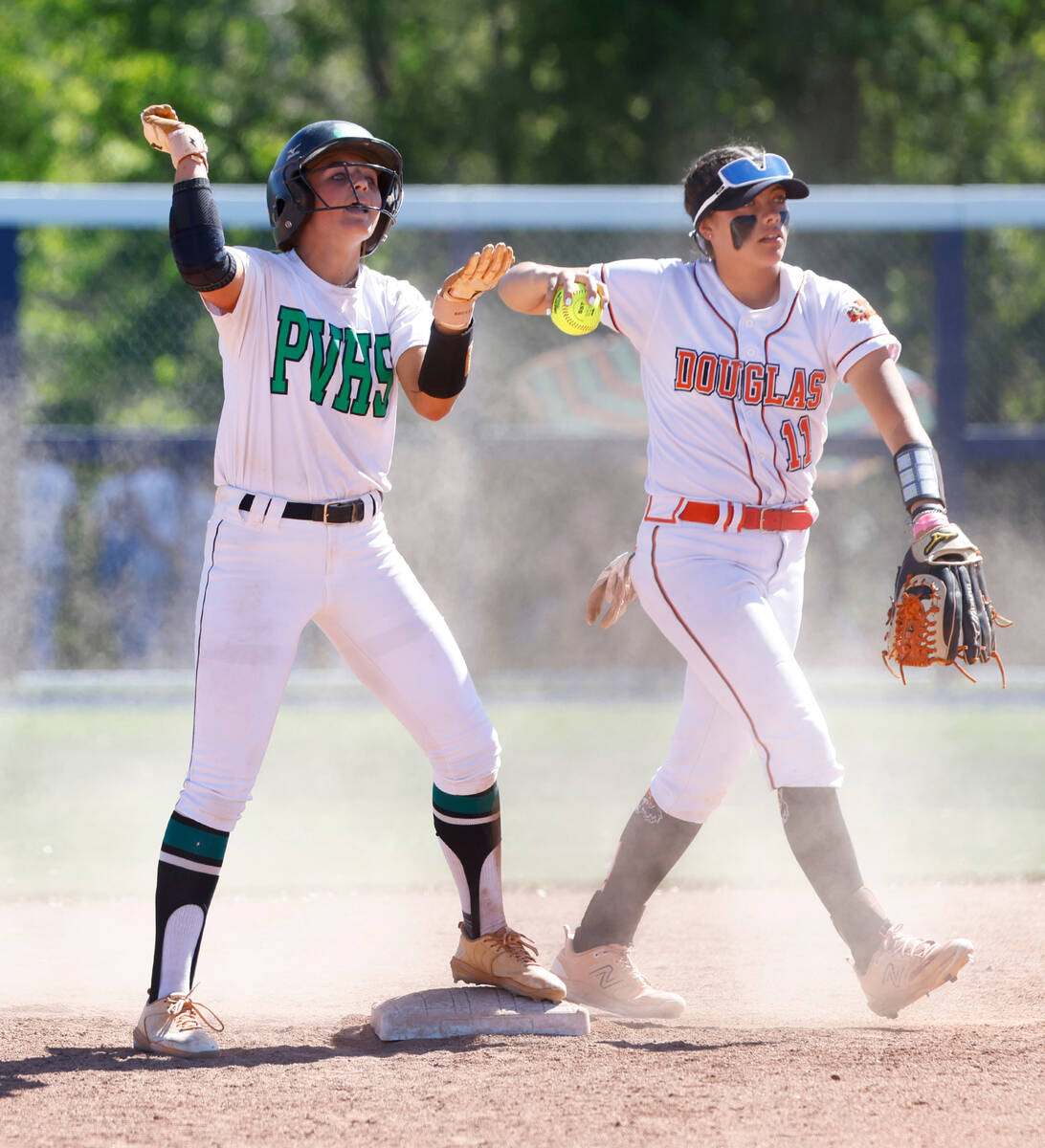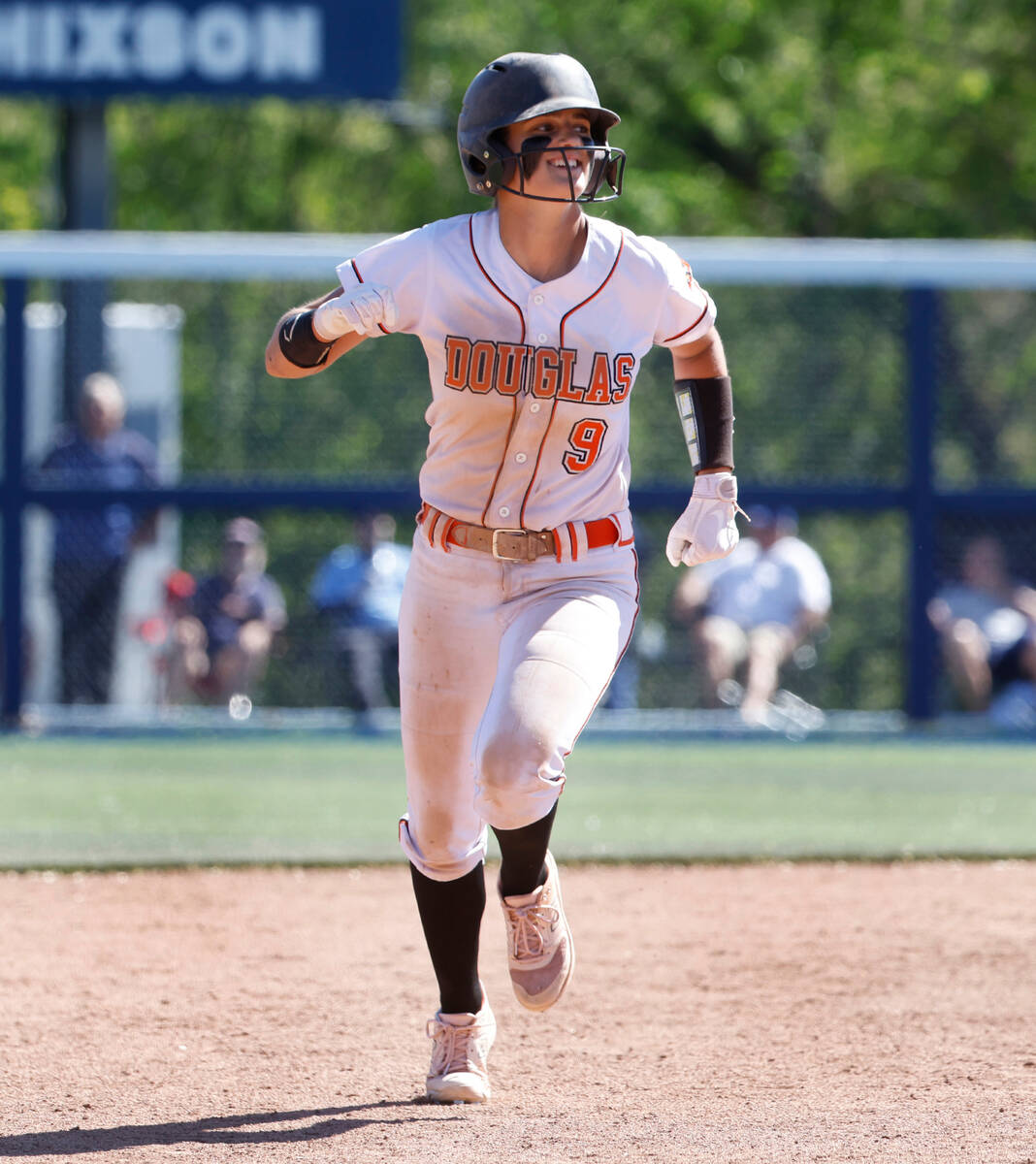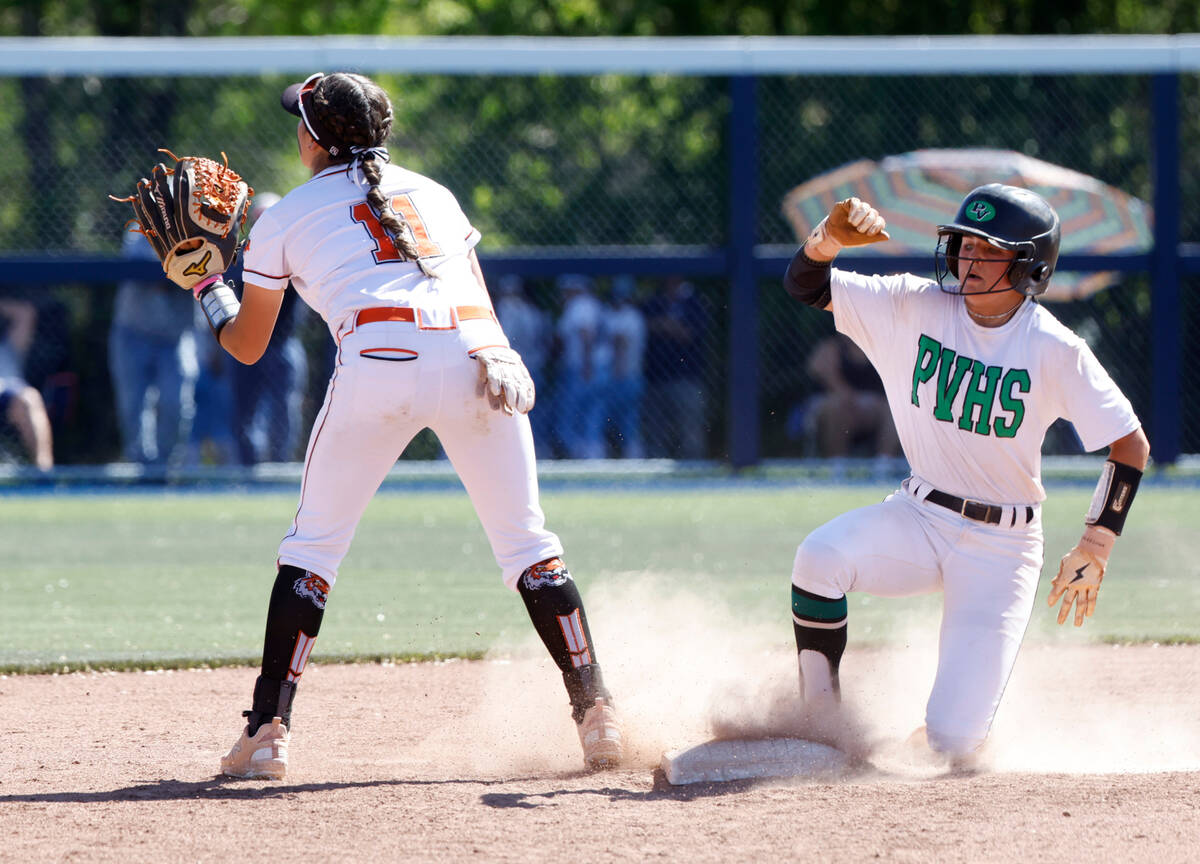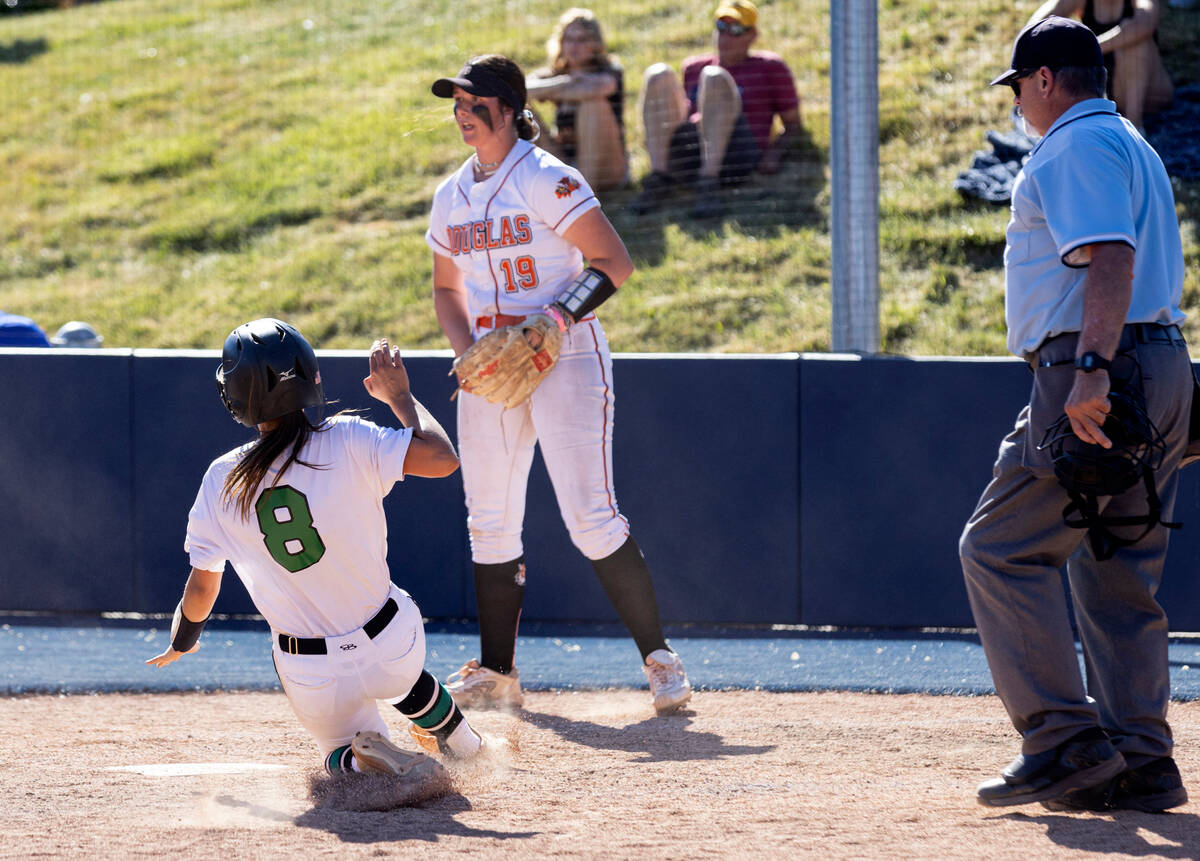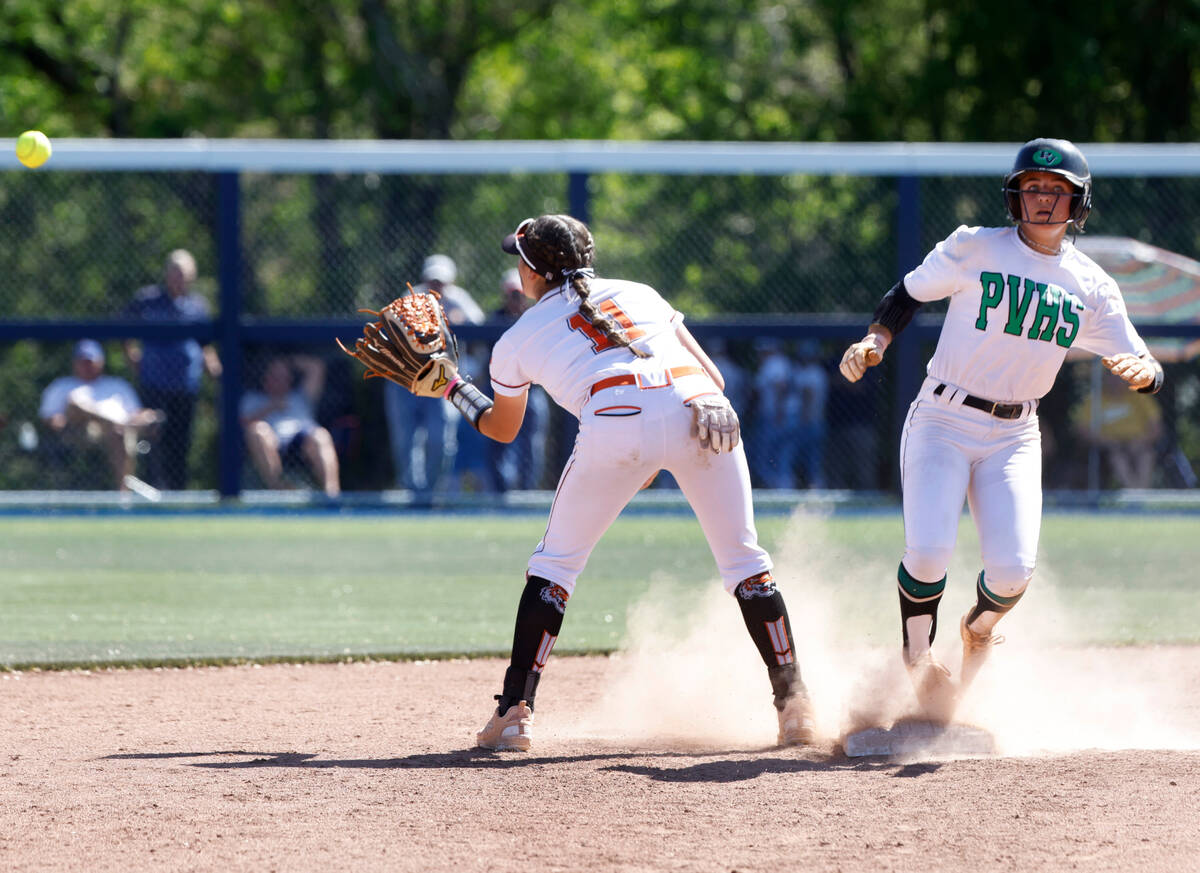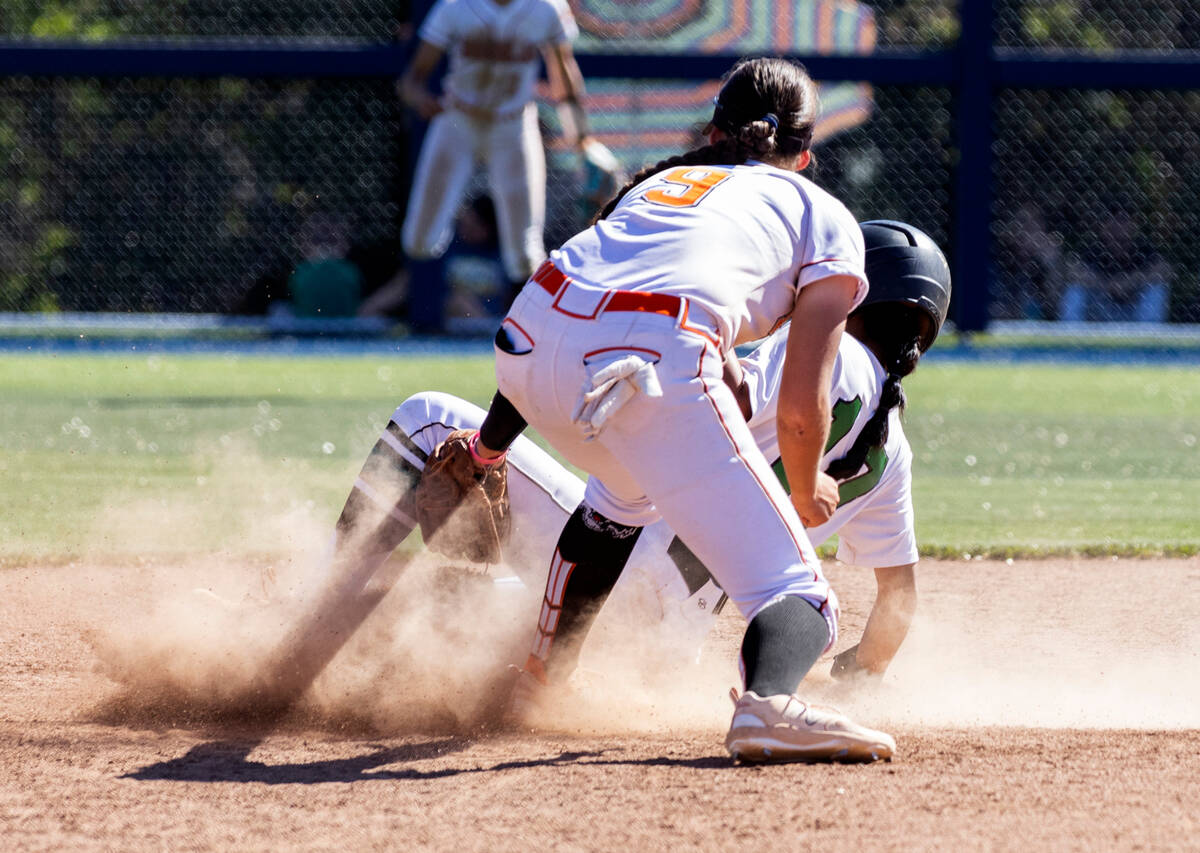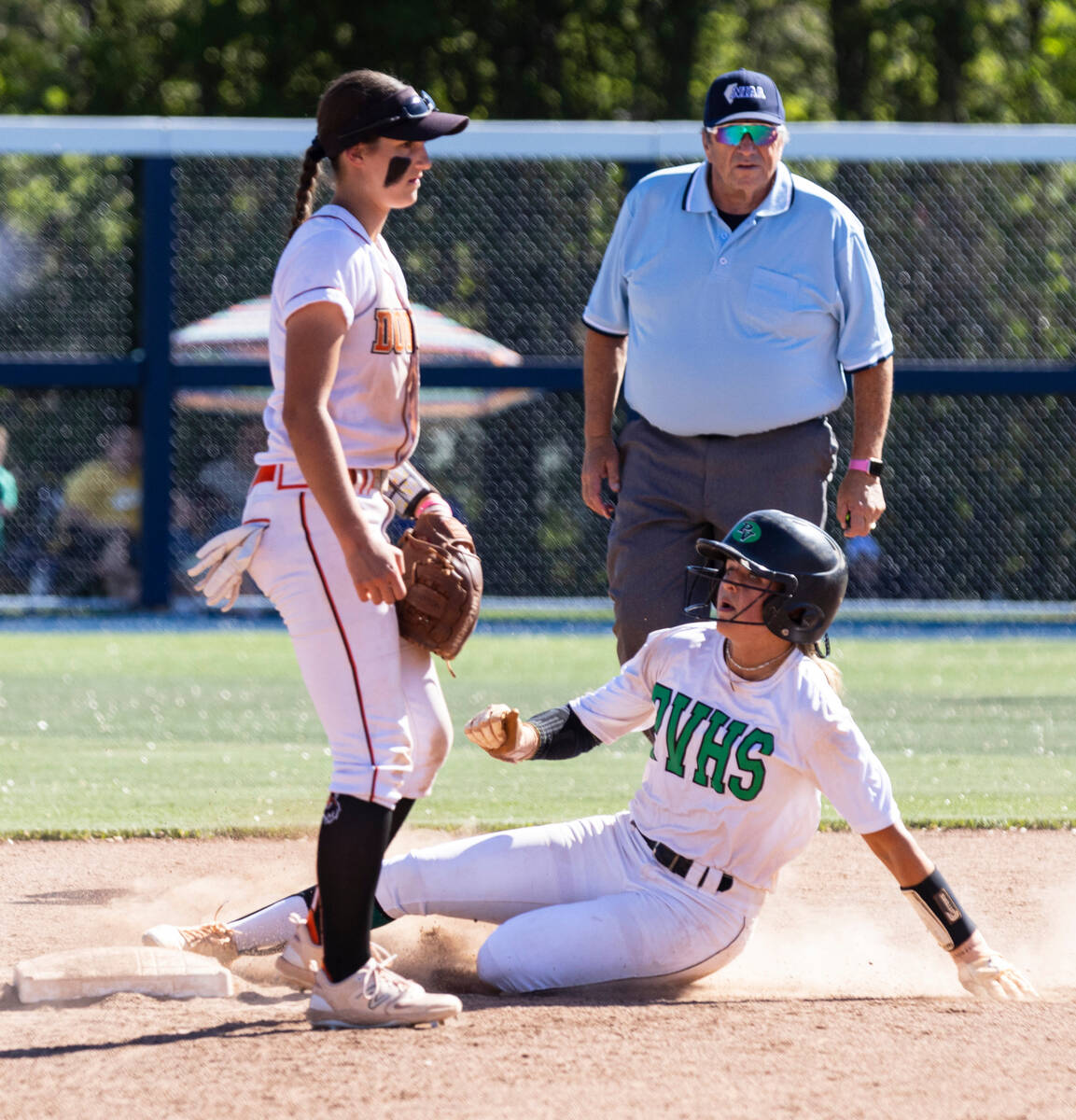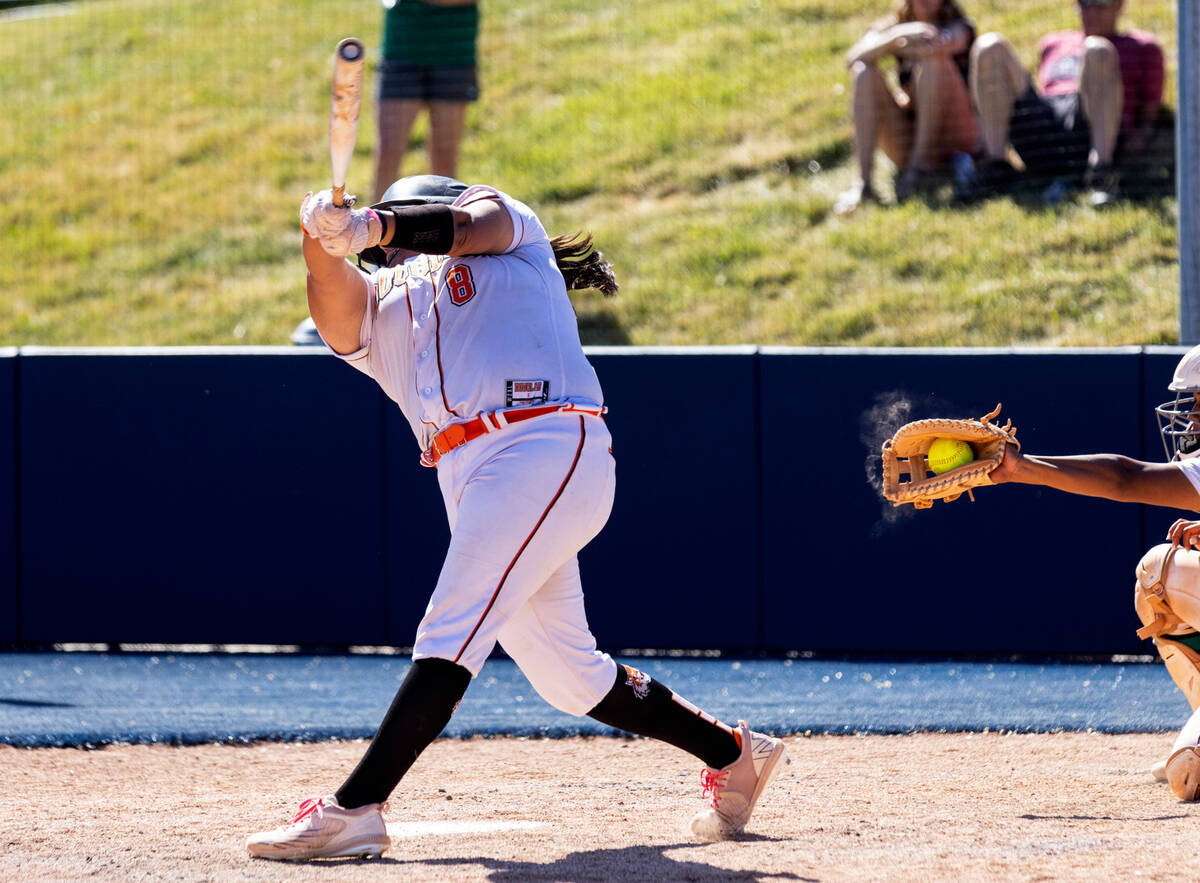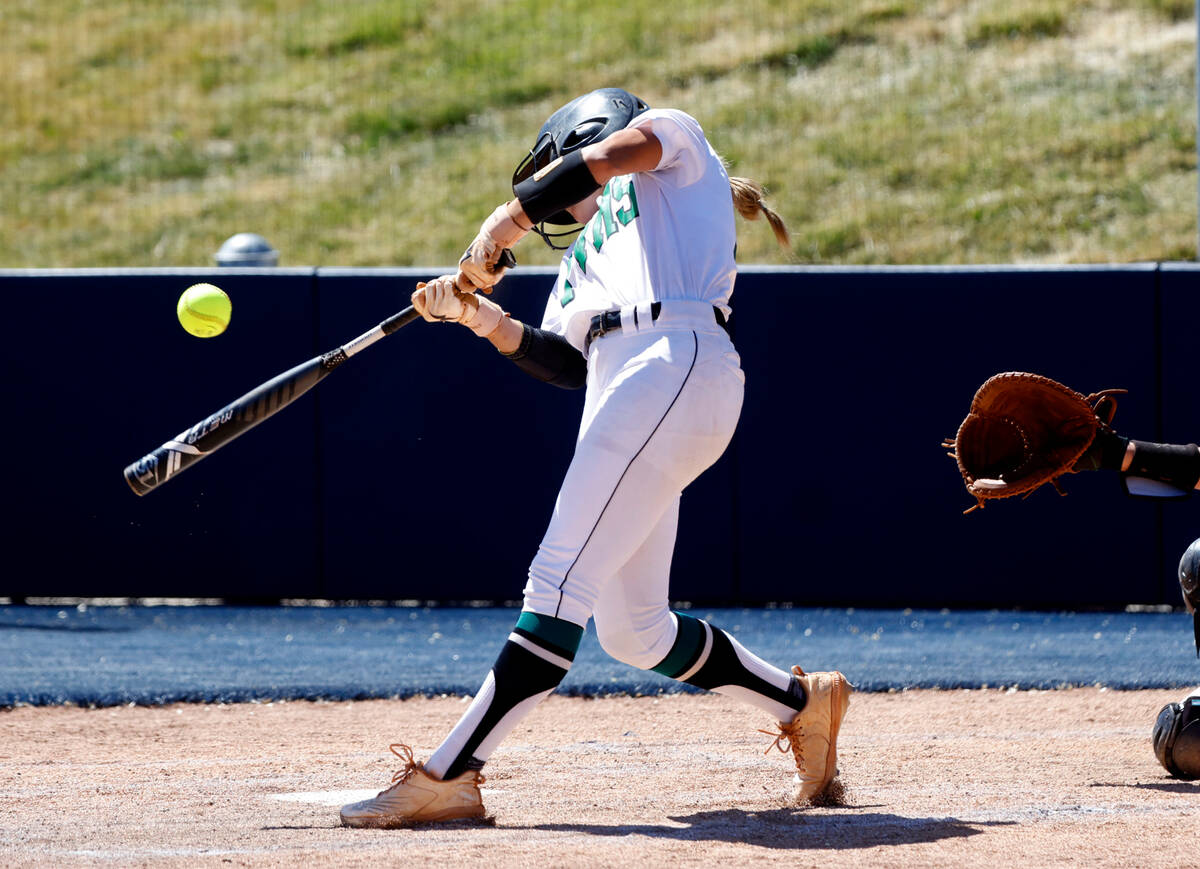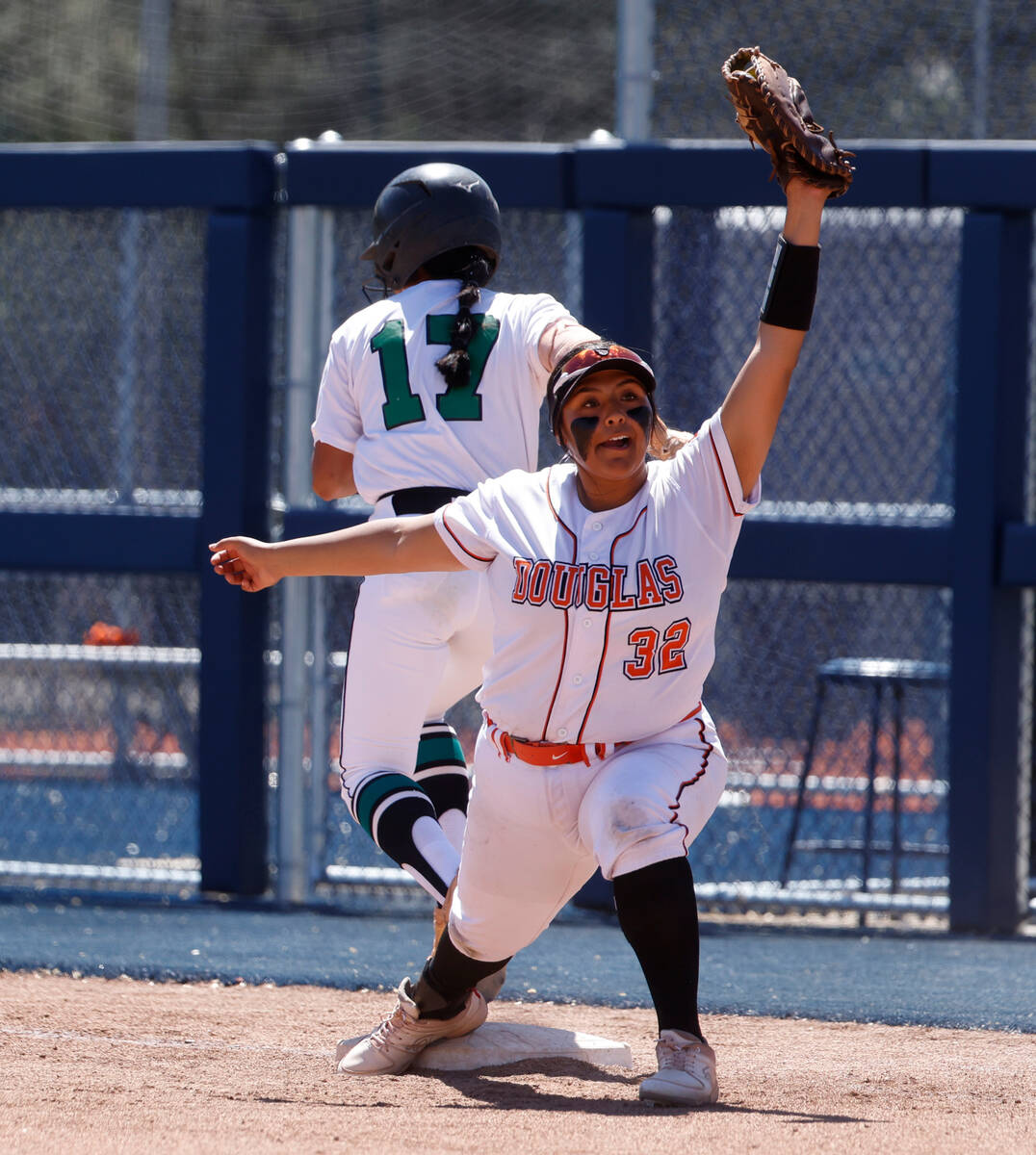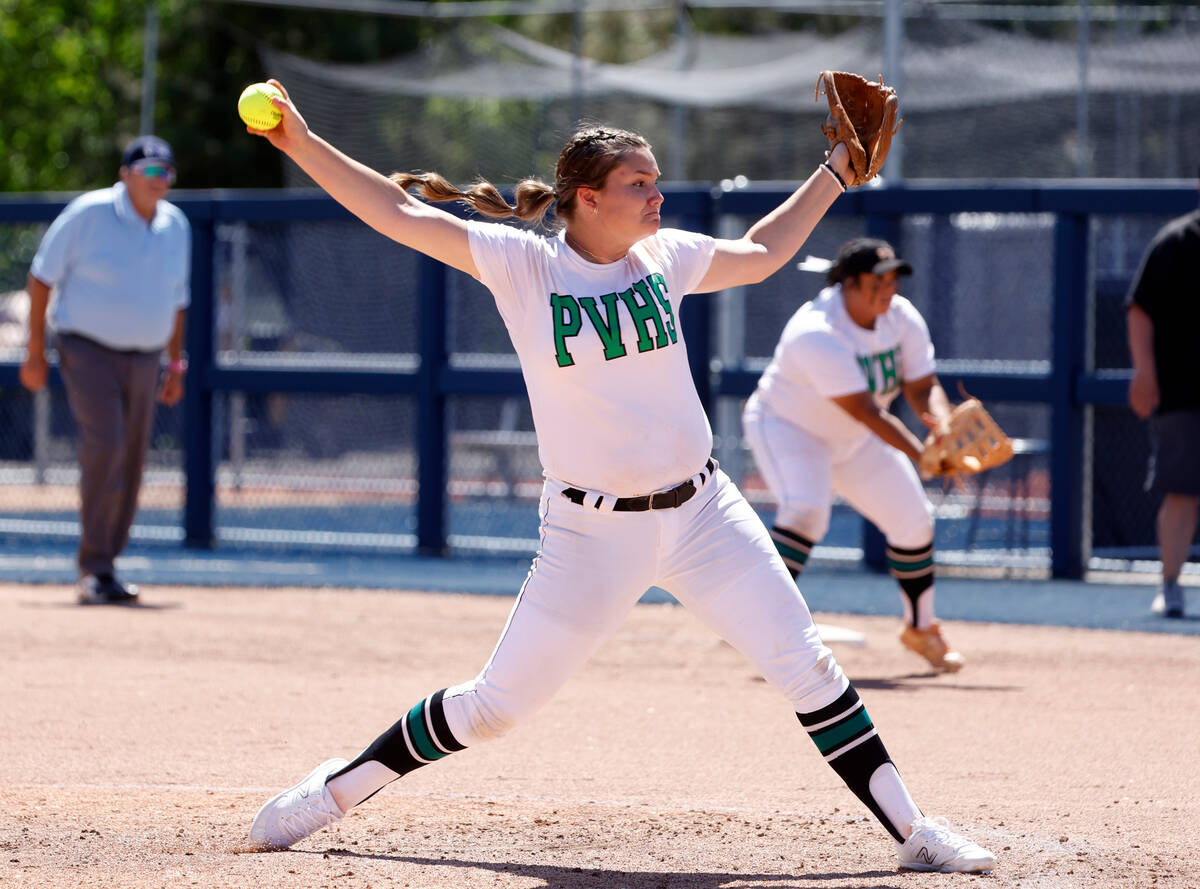 RENO — Palo Verde's softball team got a firsthand look at why Douglas' Talia Tretton is regarded as one of the state's top pitchers in the opening round of the Class 5A state softball tournament.
Tretton kept the Panthers' bats quiet most of the game Thursday with nine strikeouts in a complete-game effort and went 4-for-4 at the plate as the Northern champion Tigers rolled to an 8-3 victory at UNR's Hixson Park.
Palo Verde (18-11) will play Centennial (24-11) — which lost to Reed 6-3 in the other opening-round game — in an elimination game at 12:30 p.m. Friday. The winner will play another elimination game at 5 p.m.
"It's definitely a tough one," Palo Verde coach Kelly Glass said. "Douglas came out swinging, and it took us a little bit to get warmed up. They're a good team, and we're hopefully going to face them again."
Douglas (31-4) and Reed (25-11-2) will play at 2:45 p.m. Friday for a berth in Saturday's title game. The loser will then play the Palo Verde-Centennial winner to determine the other spot in the title game.
Palo Verde fell behind early. Douglas' Haley Wilkinson hit a lead-off triple and was awarded home after Panthers pitcher Cameron Lauretta stepped out of the circle without asking for time. Tretton crushed a home run to left field two batters later, and Douglas led 2-0 after the first.
The Tigers never looked back. Douglas scored three more runs in the second and scored again in the fourth and fifth to build a 7-0 lead. Tretton, an Iowa softball commit, had two RBIs.
"We were overthinking things," Glass said. "We've always enjoyed this game, and we play better when we're having focused fun. We need to get back to that."
Palo Verde broke through in the sixth, scoring a pair of runs on a Douglas error. Glass said the Panthers found success late by being aggressive, and she said that will be key in keeping their state title hopes alive.
"We started putting the ball in play more," Glass said. "We started putting the barrel on the ball and made things happen, and you can't do that when you're striking out."
Makayla Enriquez led the Panthers, going 2-for-4 with an RBI.
Reed broke its game against Centennial open with a four-run fourth inning, highlighted by a three-run homer from Krystyn Noble. The home plate umpire originally ruled the home run foul, but after a discussion with the other umpires, they ruled Noble's ball fair.
The Raiders added two more runs in the fifth. The Bulldogs responded with a two-run homer from Keana Bell, but couldn't find enough offense, on just six hits, to overcome the six-run deficit.
"We made some errors in the game and just did too little too late," Centennial coach Michael Livreri said.
Amanda Campos-Colon went 2-for-3 and Ashley Madonia drove in a run in the seventh for the Bulldogs. Starting pitcher Teagan Clemmons struck out eight in a seven-inning effort, and only two of Reed's six runs were counted as earned runs.
Palo Verde defeated Centennial 7-4 in a tournament on March 20. Centennial beat Palo Verde twice in the Southern Region playoffs, and the Bulldogs' 11-7 win on May 12 clinched the region title.
"May the best team win," Livreri said.
Contact Alex Wright at awright@reviewjournal.com. Follow @AlexWright1028 on Twitter.