Palo Verde follows script in 6-1 win over Centennial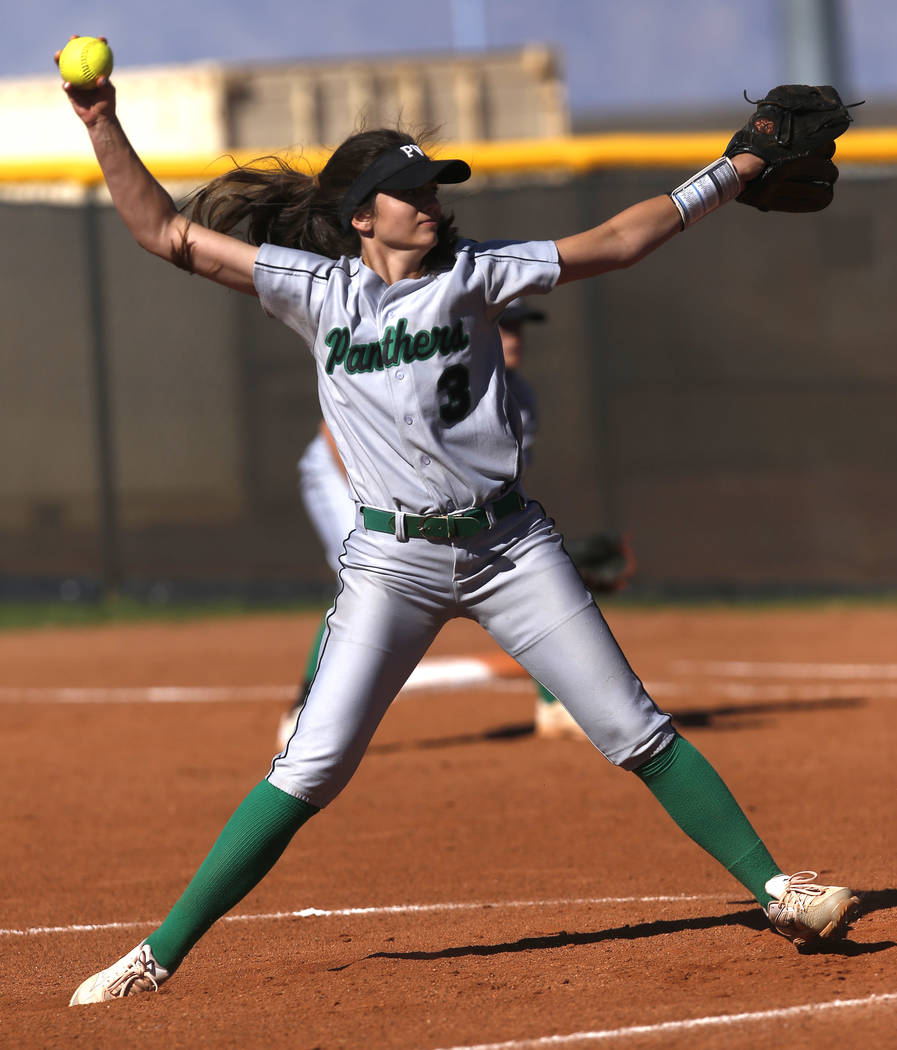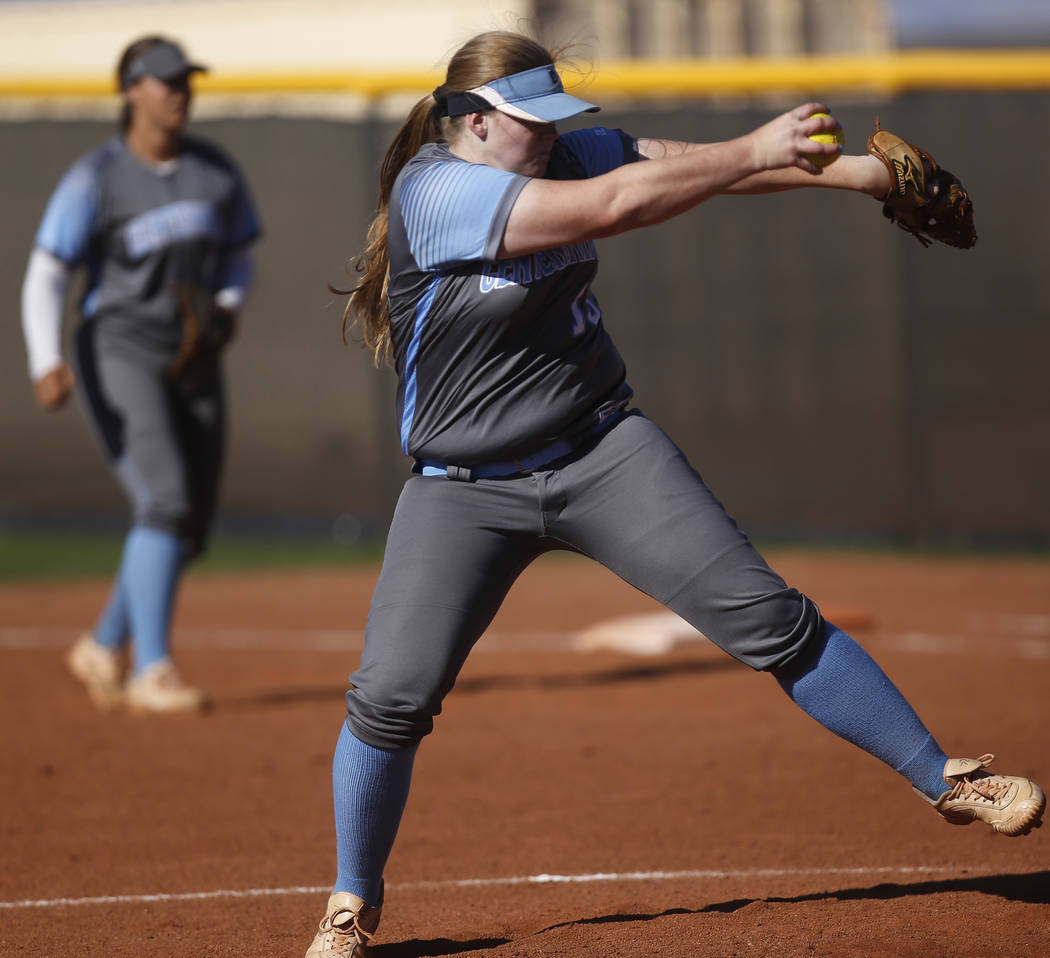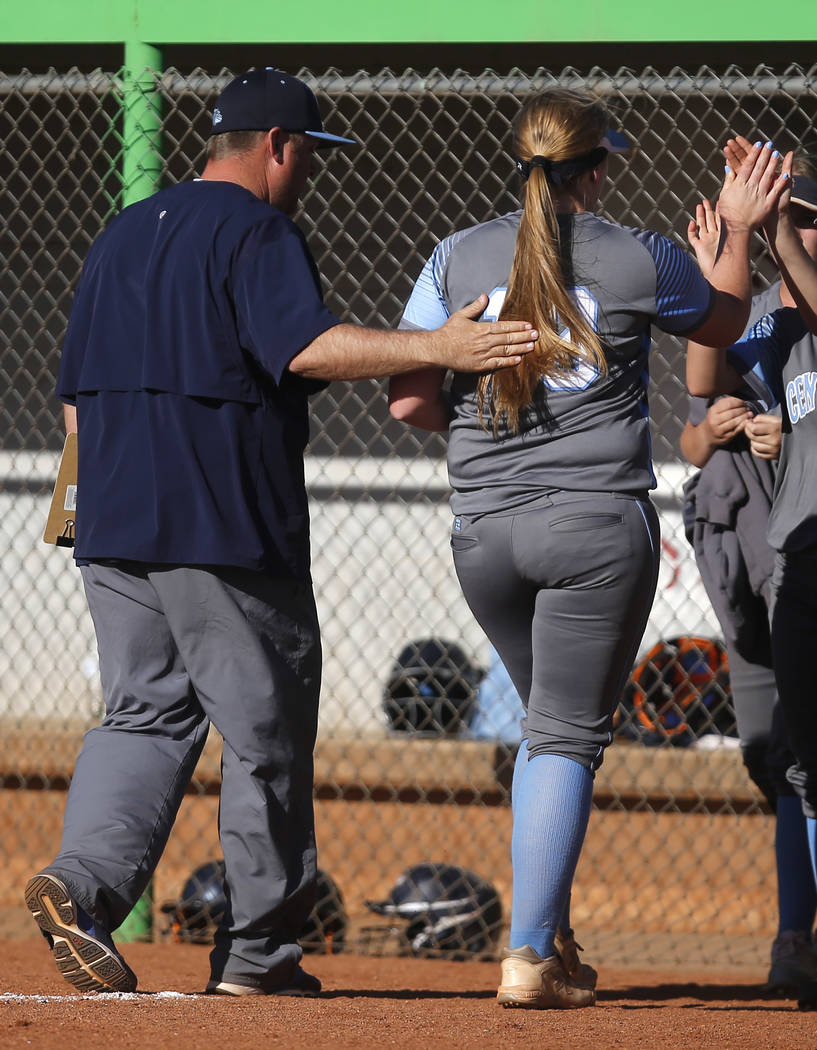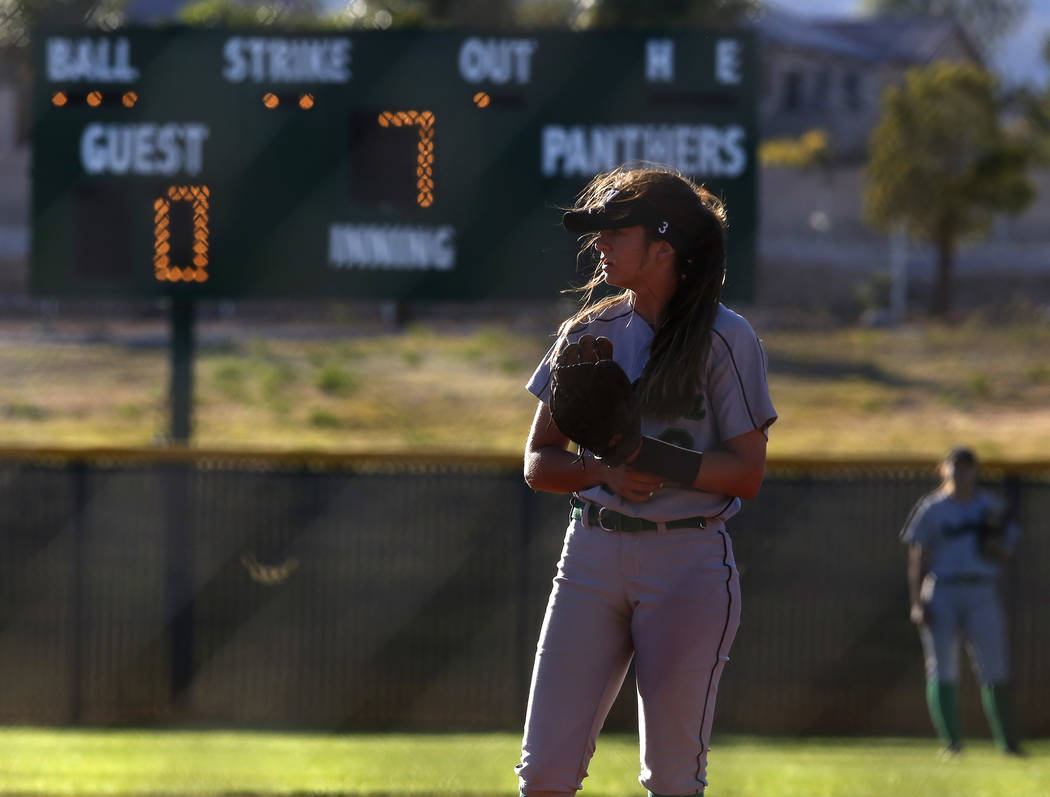 Leadoff hitters get on base and the middle of the order knocks them in. That's the script every coach wants, and that's the script Palo Verde softball followed Monday.
Leadoff hitter Makall Whetten started two three-run innings for the second-ranked Panthers and No. 5 hitter Ally Snelling had three RBIs in a 6-1 home victory over third-ranked Centennial.
The win dealt Centennial its first league loss, and coupled with Faith Lutheran's loss to Arbor View, moved the Panthers (14-4, 6-1 Northwest League) into a tie for second place behind the Bulldogs (14-6, 8-1).
"We decided to show them who's boss," Whetten said.
Whetten helped break a scoreless tie by drawing a walk to start the third inning and scoring on a bases-loaded walk from Snelling. Three runs scored in the frame and the Panthers batted around so Whetten led off the fourth as well.
This time she started the inning with a fly ball that swirled around in the wind and landed between two Centennial outfielders for a double. Snelling scored her again, this time with a single that also scored pinch-runner Keyana Neveu.
"I'll take any RBI I'm given," Snelling said. "That does feel better, I'd rather take a single than a walk, but anyway to help the team out."
Snelling finished 2-for-3 with a game-high three RBIs. Whetten was was 1-for-3 with a double, walk and two runs scored. Both times she reached base the Panthers proceeded to score three runs in the inning.
"I'm the leadoff batter and I set the tone for the game," Whetten said. "When I score, I definitely feel accomplished because I did my job.
Palo Verde pitcher Taylor Askland took a no-hitter into the seventh before allowing three hits and a run in the inning. She completed the game and struck out 10.
"Whenever anyone comes here, we want to make sure we get the win, but we still have two more," Snelling said of the three-game series, which continues at Centennial on Tuesday. "Our biggest concern is to win the series. We want to get first place in the division."
Contact Justin Emerson at jemerson@reviewjournal.com or (702) 387-2944. Follow @J15Emerson on Twitter.
Box score: