Palo Verde's Taylor Askland finishes what she starts
March 13, 2017 - 10:01 pm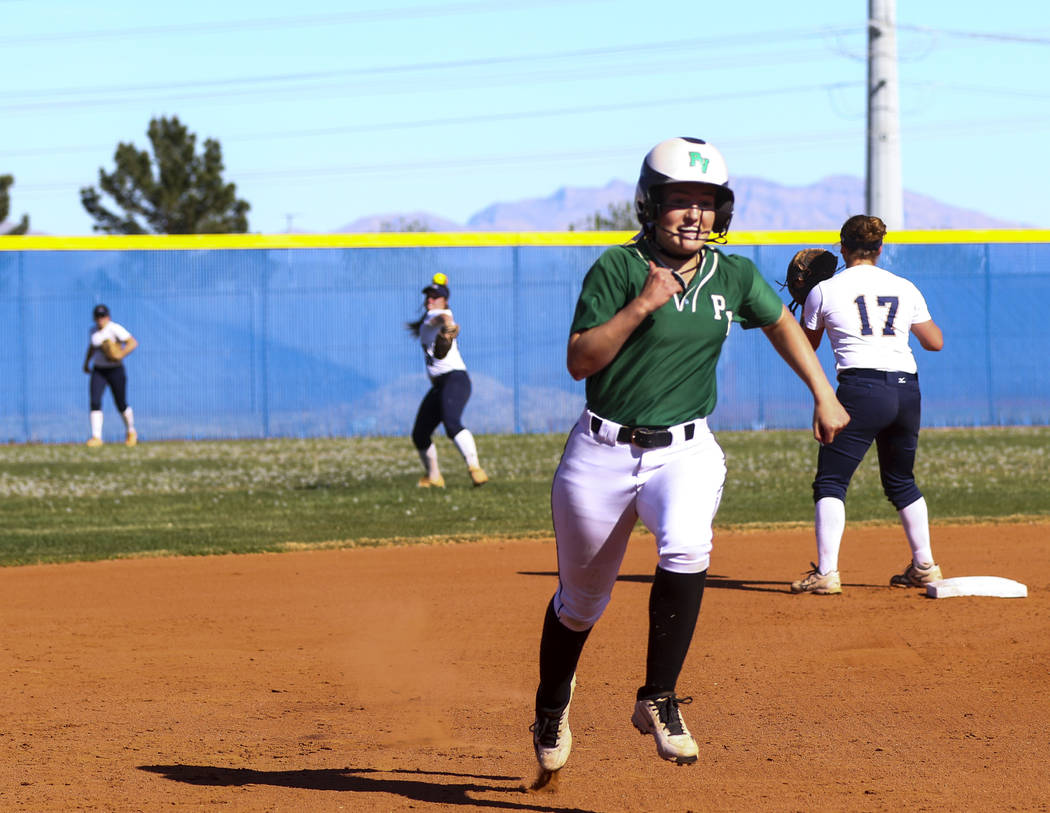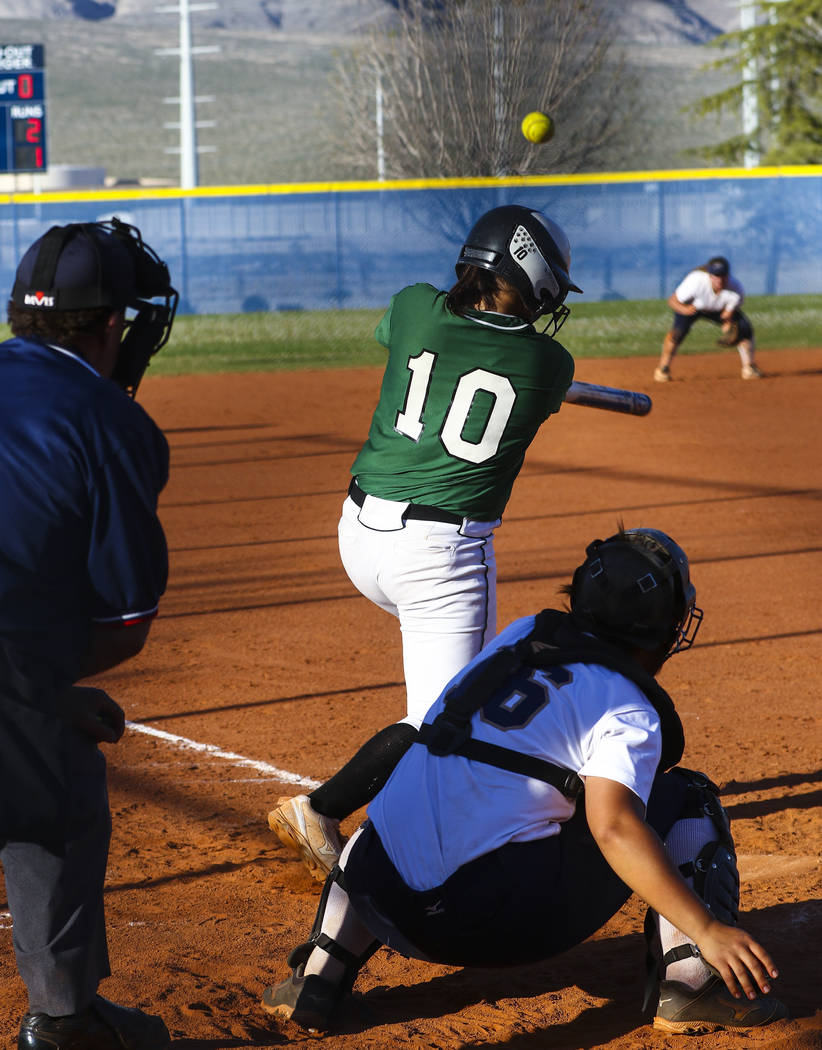 There was no question Taylor Askland was going back out for the seventh inning. The Palo Verde right-hander had thrown 98 pitches through six innings Monday, but save for a fourth-inning solo home run, she had held the Shadow Ridge softball team in check.
Askland rewarded her coach's confidence, needing just four pitches to put the Mustangs down in order on their home field, complete the game and help the Panthers claim a 2-1 victory to start league play.
"She was phenomenal, absolutely phenomenal," Palo Verde coach Kelly Glass said. "I wanted that win for her so badly, just because she's been working so hard and she deserves it."
Offensively, Grace Chavez, Camden Zahn and Ally Snelling all had multiple hits for the Panthers (5-2, 1-0 Northwest League). Zahn got her second hit of the day with one out in the fifth, and scored two batters later on Chavez's second hit, an RBI single to break the 1-1 tie.
But there was one aspect of the game Glass didn't like.
"We left too many runners on base for my liking," she said.
The Panthers left nine runners on, seven in scoring position, including a leadoff triple by Makall Whetten to start the game.
"They're not perfect, but they need to push more runs across when we have them in scoring position," Glass said. "It's always going to be a close game with Shadow."
Askland's complete game was her second of the season, but her first of the seven-inning variety after a five-inning game in the Tournament of Champions last weekend. On Monday, she struck out five, gave up seven hits and walked one.
Askland's biggest issue came with Shadow Ridge first baseman Alyssa Stanley, who went 2-for-2 with a walk, a double and the home run that provided the Mustangs' only scoring. Take her out, and Shadow Ridge (3-4, 0-1) hit just 4-for-26.
"I haven't pitched a whole seven innings lately because the tournaments are not seven innings, so it's cool to see I can finish a game," Askland said. "They gave us a good game. It was a good game and I'm proud of us."
Contact Justin Emerson at jemerson@reviewjournal.com or (702) 387-2944. Follow @J15Emerson on Twitter.