Roundup: Basic beats Coronado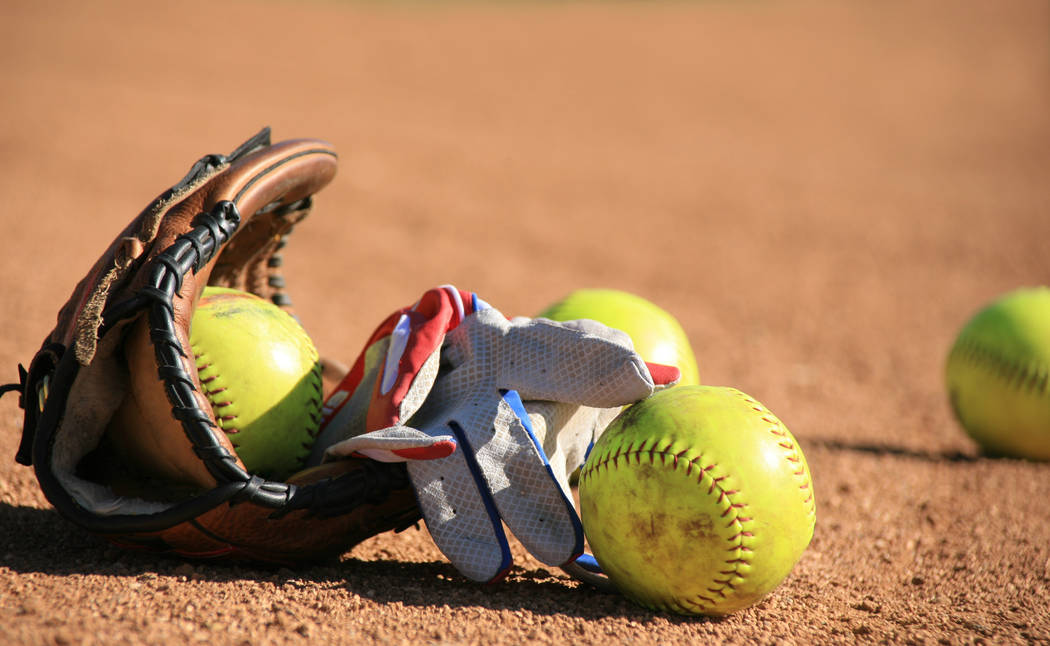 Mikayla Berg was 2-for-2 with a three-run home run, and Basic's softball team scored three runs in the bottom of the sixth inning to get past visiting Silverado on Thursday, 11-9.
Sanoe Helenihi added two hits for Basic.
Megan Johnson belted a grand slam, and Anna Tucker tripled to lead Silverado.
Bishop Gorman 11, Desert Oasis 1 — At Gorman, Fia Tofi was 2-for-2 with a pair of home runs and four RBIs to lead the Diamondbacks over the Gaels in six innings.
Holly Severence added a grand slam for Desert Oasis. Alexus Marquez went the distance, scattering eight hits, to get the win.
Gorman's Katelyn Hunter was 2-for-3 with a double and a home run, and Monique Passalacqua was 3-for-3 for the Gaels.
Durango 17, Clark 2 — At Durango, Keely Thompson had three doubles as the Trailblazers routed the Chargers in three innings.
Alexis Geraldo doubled twice for the Trailblazers, and Trinity Valentine hit a double.
Liberty 17, Canyon Springs 2 — At Liberty, Soraya Seumalo was 3-for-3 with a triple, double and two RBIs to lead the Patriots over the Pioneers in four innings.
Jordan LaSpina, Shelby Carvalho and Kiana Young all doubled for the Patriots.
Liberty's Jasmine Gonzalez was 3-for-4 with three RBIs and two runs.
Pahrump Valley 13, Cheyenne 1 — At Pahrump, Samantha Riding was 3-for-3 with a double, and the Trojans scored 12 runs in the second inning in their five-inning win over the Desert Shields.
Amaya Mendoza pitched a complete game for the Trojans and went 2-for-2.
Skyler Lauver doubled for Pahrump Valley.
Green Valley 15, Valley 0 — At Green Valley, Katrina Ramos threw a one-hit shutout as the Gators routed the Vikings in three innings.
Olivia McClain had a double and three RBIs to lead the Gators at the plate.
Gabriella Morales doubled for the Vikings' only hit.
Coronado 18, Eldorado 0 — At Eldorado, Madison Stephens was 3-for-3 with a double, three RBIs and three runs as the Cougars blew by the Sundevils in three innings.
Cierra Sawyer was 2-for-3 with three runs and two RBIs for the Cougars, and Isabel Rodriguez hit a double.
Ashley Ward threw Coronado's no-hitter, and struck out six.
Sierra Vista 21, Spring Valley 0 — At Spring Valley, Hola Rosalia Nakayama was 3-for-3 with a home run, triple, five RBIs and three runs to lead the Mountain Lions in a three-inning rout of the Grizzlies.
Jessica Schneider was 4-for-4 with a triple and four RBIs for the Mountain Lions, and Mia Buranamontri had a double and four RBIs.
Taylore Edwards scored four times for Sierra Vista.
Cimarron-Memorial 15, Bonanza 0 — At Cimarron, Mya'Liah Bethea had two doubles, three RBIs and three runs to lead the Spartans over the Bengals in three innings.
Shelby Telford doubled and had three RBIs for the Spartans, and Reagan Wadsworth doubled and scored three times.
Cimarron's Diona Whitley and Macy Danzeisen both doubled.
Mojave 15, Desert Pines 0 — At Desert Pines, Emilee Mitton had two triples and a double as the Rattlers took down the Jaguars in four innings.
Jessica Ortiz doubled twice for the Rattlers, and Mileen Anderson and Ta'Niya Zeno both doubled.
Laisha Sanchez hit a double for the Jaguars.
Western 27, Sunrise Mountain 6 — At Sunrise Mountain, the Warriors routed the Miners.
Box scores:
Bishop Gorman 11, Desert Oasis 1
Sierra Vista 21, Spring Valley 0