Roundup: Bonanza holds off Las Vegas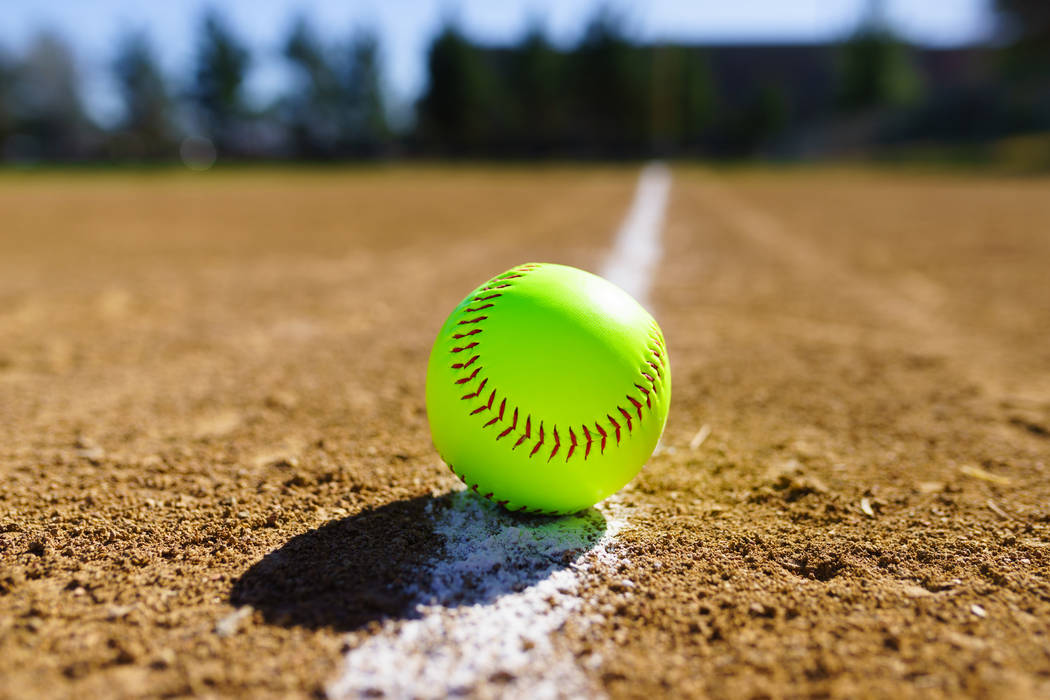 Sara Riley was 3-for-4 with two doubles and two RBIs, and Bonanza's softball team held on for an 8-4 road victory over Las Vegas High on Wednesday afternoon.
Ashley Kersey was 2-for-4 with a double and two RBIs, and Carla LaRosa added a double for Bonanza.
Nicole Forrest went 3-for-4 with three RBIs for Las Vegas.
Palo Verde 15, Faith Lutheran 0 — At Faith Lutheran, Makall Whetten was 3-for-3 with a home run, double and six RBIs in the Panthers' three-inning takedown of the Crusaders.
Starting pitcher Makena Martin doubled twice, drove in two runs and had six strikeouts, and Grace Chavez homered for Palo Verde.
Sophie Foster had Faith Lutheran's only hit.
Arbor View 16, Legacy 1 — At Legacy, Tori Forsberg went 2-for-3 with a double and two RBIs for the Aggies in their three-inning victory over the Longhorns.
Brooke Beaman went 2-for-2 with two RBIs, and Kaylea Patridge went 2-for-3 with a triple and two RBIs for Arbor View.
Domonique Rodriguez doubled for Legacy.
Virgin Valley 20, Del Sol 0 — At Del Sol, Savannah Price spun a three-inning no hitter and was 3-for-4 with a run and three RBIs as the Bulldogs routed the Dragons.
Calee Clem belted a three-run home run, and Taylor Barnum led off the game with a solo homer for Virgin Valley.
Taylor Ostrowski and Kari Wakefield each had two hits for the Bulldogs, who scored 10 runs in the first inning.
Moapa Valley 16, Chaparral 1 — At Overton, the Pirates took advantage of 11 walks and routed the Cowboys in three innings.
Sierra Staheli had a double and a triple to account for two of Moapa Valley's six hits and drove in two runs.
Losi Brown went 2-for-2 for Chaparral.
Cheyenne 17, Sunrise Mountain 0 — At Cheyenne, starting pitcher Hannah Tennant had two doubles and five RBIs for the Desert Shields in their three-inning win over the Miners.
Tennant did not allow a hit.
Giovanna Bojorquez added a double and four RBIs for Cheyenne.
Pahrump Valley 18, Desert Pines 3 — At Pahrump, Skyler Lauver and Jessica Pearson each doubled twice and drove in three runs as the Trojans beat the Jaguars in three innings.
Pearson was 3-for-3, and Lauver went 2-for-3.
Allyson Rily pitched a one-hitter to get the win.
Boulder City 22, Tech 5 — At Boulder City, Ashley Wishard was 2-for-2 with a triple, a double and five RBIs for the Eagles in their three-inning win over the Roadriunners.
Marleena Mills was 1-for-3 with an RBI for Boulder City.
Desiree Dunne was 1-for-1 with an RBI for Tech.
Mojave 24, Western 14 — At Mojave, the Rattlers scored 12 runs in the bottom of the third in a six-inning win over the Warriors.
Box Scores:
Cheyenne 17, Sunrise Mountain 0
Pahrump Valley 18, Desert Pines 3
Palo Verde 15, Faith Lutheran 0