Roundup: Foothill holds off Silverado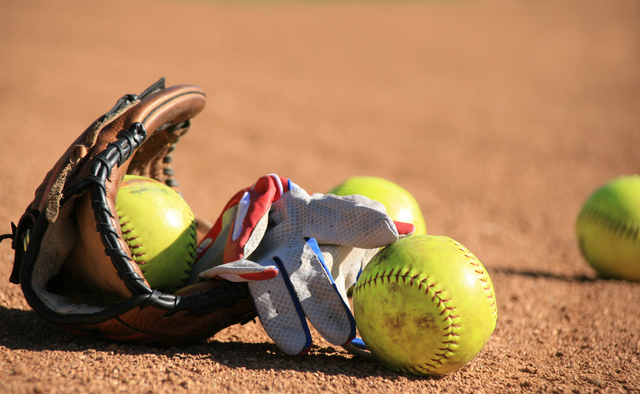 Morgan Matsumoto drove in three runs, and Jocelyn Shupp went 3-for-4 and scored three runs to help the Foothill's softball team to a 13-11 road win over Silverado on Thursday evening.
Adrienne Higgins and Shannon Word both had two RBIs for Foothill.
Megan Johnson and Marissa Rodriguez homered for Silverado.
Palo Verde 8, Shadow Ridge 3 — At Palo Verde, Taylor Askland spun a three-hitter with five strikeouts as the Panthers defeated the Mustangs.
Makall Whetten belted a solo home run and had three runs, and teammate Makena Martin supplied three hits, two RBIs and a run for Palo Verde.
Alyssa Stanley and Sydney Morgan each provided a solo home run to lead Shadow Ridge.
Eldorado 19, Valley 4 — At Valley, Roshonda Stevens was 3-for-4 with two doubles and five RBIs to propel the Sundevils over the Vikings in five innings.
Heather Holman was 3-for-4 for Eldorado with a double and an RBI, and Kerri Nasife and Julie Guerra drove in two runs apiece.
Gabriella Morales was 3-for-3 with an RBI for Valley.
Sierra Vista 14, Desert Oasis 7 — At Desert Oasis, Hola Rosalia Nakayama was 3-for-4 with a double and a solo home run as the Mountain Lions out-slugged the Diamondbacks.
Mia Buranamontri and Aaliyah Medina also homered for Sierra Vista, which got three hits from Ryan Watkins. Tyerra Kaaialii earned the win and went 3-for-4 for the Mountain Lions.
Makayla Rickard finished 3-for-4 with a double and a two-run homer, and teammate Fia Tofi also belted a two-run home run for Desert Oasis.
Coronado 10, Rancho 0 — At Coronado, Tatum Spangler tossed a one-hitter and belted a solo home run to power the Cougars by the Rams in five innings.
Ashley Ward had two hits and three RBIs, and Isabel Rodriguez supplied two hits and two RBIs for Coronado.
Kaitlyn Suarez delivered Rancho's lone single.
Bishop Gorman 18, Bonanza 8 — At Bonanza, Darian Pancirov went 4-for-5 with two doubles, four RBIs and four runs scored to lead the Gaels past the Bengals.
Mia Weckel went 4-for-5 with a double, a RBI and two runs scored, Monique Passalacqua went 4-for-5 with a double and three runs scored, and Julia Bilodeau tripled and had a RBI for the Gaels.
Sarah Aguilar struck out seven to pick up the win.
Sara Riley went 3-for-4 with two RBIs, and Ashley Kersey doubled and drove in a run for the Bengals.
Green Valley 16, Las Vegas 9 — At Las Vegas High, Savannah Fabro went 3-for-5 with a home run and four RBIs to lead the Gators to the win over the Wildcats.
Cinthia Garcia was 3-for-4 with a homer and two RBIs, and Alicia Ortega went 3-for-4 with two doubles and two RBIs for Green Valley.
Hannah Mearideth added two doubles for the Gators.
Skylar Gorrell went 2-for3- with a home run and two RBIs for Las Vegas.
Durango 10, Legacy 3 — At Legacy, Kaitlin Fazendin went 1-for-3 with a triple and three RBIs to help the Trailblazers top the Longhorns.
Paola Sandoval had two RBIs for Durango, for which starter Madison Boyce threw a complete game.
Kiana Tung had an RBI for Legacy.
Basic 21, Canyon Springs 0 — At Canyon Springs, Izabelle Morales threw a three-inning no-hitter and the Wolves had 20 hits to rout the Pioneers.
Kassidi Ziegenhagen was 2-for-2 with a double, a home run and five RBIs for Basic.
Alyssa Ferguson went 2-for-2 with a home run and three RBIs, Mikayla Berg was 2-for-2 with a double, a homer and two RBIs and Sanoe Helenihi went 2-for-2 with a double, a triple and tow RBIs for the Wolves.
Hannah Barr added two doubles for Basic.
Morales struck out four and walked one.
Pine View (Utah) 6, Moapa Valley 5 — At Overton, Lainey Cornwall went 2-for-4 with a triple and a RBI in the Pirates' loss to the Panthers.
Kessa Evans and Emilie Barraza each doubled for the Pirates, who couldn't overcome six errors.
La Jolla Country Day (Calif.) 8, Faith Lutheran 6 — At La Jolla, California, the Torreys broke a 4-4 tie with four runs in the bottom of the fourth inning and held off the Crusaders in five innings in the Duds by Dudes Tournament.
Audrey Kirsch was 2-for-3 with two RBIs, and Grace Hornsby and Hailey Hines each went 2-for-3 with an RBI for Faith Lutheran.
Desert Pines 23, Tech 13 — At Tech, Ayanna Johnson went 1-for-3 with a double and a RBI to lead the Jaguars past the Roadrunners.
Chaney Park went 3-for-4 with a double and a RBI to lead the Roadrunners, who were done in by eight errors.
Spring Valley 18, Clark 0 — At Spring Valley, Talya Ushakoff was 3-for-3 with a home run and eight RBIs in the Grizzlies' three-inning win over the Chargers.
Starter Madison Hood struck out five for Spring Valley in three innings.
Sofia Arumaniz was 1-for-1 for Clark.
Boulder City 15, Cheyenne 0 — At Boulder City, starter Bailey Bennett-Jordan threw three shutout innings, homered and drove in six runs to catapult the Eagles to victory in three innings.
Ashley Wishard was 2-for-3 with three RBIs for Boulder City.
Chaparral 13, Western 1 — At Western, Losi Brown threw a no-hitter, struck out 13 and homered twice to guide the Cowboys to a win over the Warriors in five innings.
Laughlin 20-30, Meadows 2-12 — At the Meadows, the Cougars relied on their offense to take care of the Mustangs in a doubleheader.
In the first game, Carissa Wollerton, Ashley Bishop and Jasmine Donnett registered three RBIs each.
Donnett had six RBIs in the second game, and Deztiny Duran added four RBIs.
Mercedes Moore had four RBIs for The Meadows.
Box Scores:
La Jolla Country Day (Calif.) 8, Faith Lutheran 6
Pine View (Utah) 6, Moapa Valley 5
Sierra Vista 14, Desert Oasis 7