Roundup: Shadow Ridge nabs road win over Centennial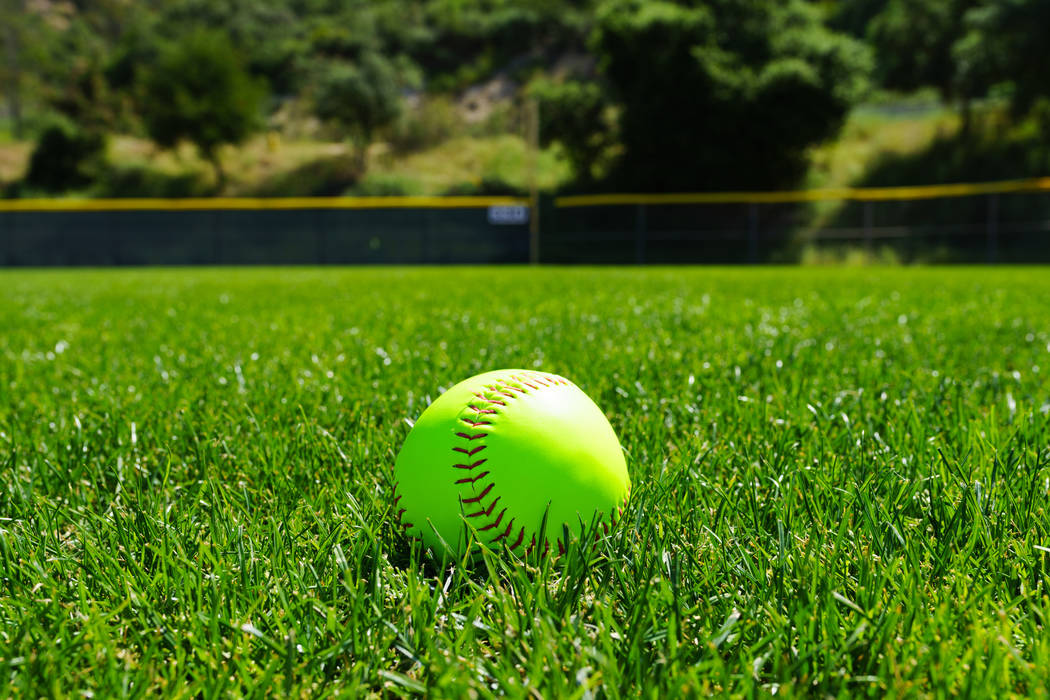 Caitlyn Covington was 3-for-4 with two home runs and four RBIs to lead Shadow Ridge's softball team to a 7-5 road victory over Centennial on Friday afternoon.
Mia Voges homered for Shadow Ridge, and Shea Clements and Raelyn Kendall added doubles.
Deanna Barerra was 2-for-4 with a home run, double and RBI for Centennial.
Palo Verde 13, Faith Lutheran 2 — At Faith Lutheran, Lauryn Barker was 3-for-4 with a home run, two doubles and four RBIs for the Panthers in a five-inning win over the Crusaders.
Makall Whetten also homered for Palo Verde, and Alyssa Lybbert was 3-for-3 with an RBI and four runs.
Kelsey Howryla had a double and two RBIs for Faith Lutheran.
Liberty 16, Valley 1 — At Valley, Shelby Carvahlo was 3-for-3 with a home run, two doubles and three RBIs for the Patriots in their three-inning win over the Vikings.
Kiana Young went 2-for-3 with two doubles for Liberty.
Gabriella Morales and Amanda Borce both doubled for the Vikings.
Rancho 15, Eldorado 1 — At Rancho, Lorena De La Torre went 3-for-3 with a double and three RBIs to lead the Rams past the Sundevils in five innings.
MacKenzie Perry fanned three over 4⅔ innings in relief of Alyssa Ortiz to pick up the win.
Ayanna Potter went 3-for-3 with a stolen base, and Yvette Sanchez went 2-for-3 with a RBI for the Rams.
Las Vegas 17, Canyon Springs 0 — At Canyon Springs, Melina Fabian was 4-for-4 with a double, three runs and two RBIs to power the Wildcats over the Pioneers in three innings.
Kaitlyn Horstdaniel was 3-for-3 with a triple, three RBIs and two runs for the Wildcats, and Nicole Forrest was 2-for-2 with a double, three RBIs and three runs.
Green Valley 10, Silverado 4 — At Silverado, Tyre Hilton was 2-for-3 with four RBIs, and Alicia Ortega homered for the Gators in their win over the Skyhawks.
Cristina De Los Angeles doubled twice and drove in two runs for Green Valley.
Megan Johnson had a double and an RBI for Silverado.
Arbor View 16, Legacy 0 — At Legacy, Hannah Hickstein tripled, doubled and drove in six runs for the Aggies in their three-inning victory over the Longhorns.
Lileya Kebos doubled twice for Arbor View and had three RBIs.
Roxanne Ines threw a no-hitter for the Aggies.
Boulder City 8, Moapa Valley 3 — At Overton, Jerra Hinson as 3-for-4 with a double, an RBI and two runs for the Eagles, who scored two runs in the sixth and seventh innings to beat the Pirates.
Ellie Ramsey had two RBIs for Boulder City, and Bailey Bennett-Jordan threw a complete game while driving in two runs.
Kessa Evans was 1-for-3 with a triple and two RBIs for Moapa Valley.
Needles 15-15, Lake Mead 5-0 — At Lake Mead, the Mustangs cruised to a pair of victories over the Eagles.
Winning pitcher Paige Murch and Charley Andrews homered for Needles in the first game, and Josey White homered for Lake Mead.
In the second game, Murch, sister Preslee and Nicole Hooper went deep for Needles.
Virgin Valley 17, Tech 1 — At Tech, Calee Clem had a double, three RBIs and three runs for the Bulldogs in a three-inning victory over the Roadrunners.
Winning pitcher Savannah Price had four RBIs for Virgin Valley, and Taylor Barnum added three RBIs.
Chaparral 10, Del Sol 0 — At Chaparral, Losi Brown tossed a no hitter and struck out six batters as the Cowboys rolled past the Dragons.
Brown also hit a 2-run double.
Cowboys' Losa Laolagi also went 2-for-2 with a double and an RBI.
Lincoln County 17-15, Laughlin 2-1 — At Laughlin, the Lynx swept a doubleheader from the Cougars.
Pahranagat Valley 26-22, Indian Springs 10-5 — At Indian Springs, the Panthers swept the Thunderbirds in a doubleheader.
Box Scores:
Boulder City 8, Moapa Valley 3
Foothill 6, Cimarron-Memorial 4
Las Vegas 17, Canyon Springs 0
Palo Verde 13, Faith Lutheran 2