Sanchez sets early tone, helps Rancho softball top Gorman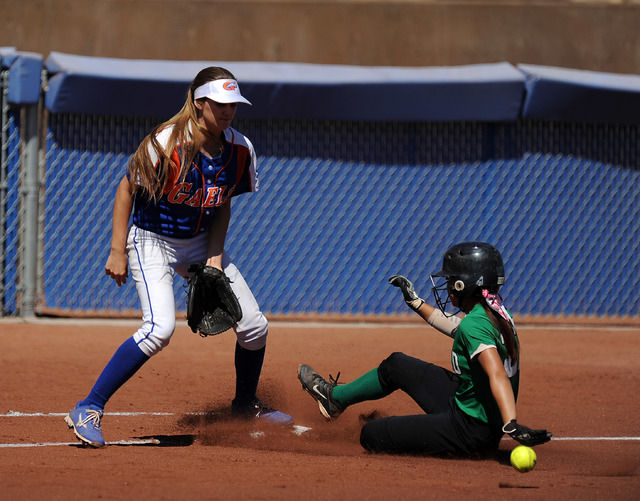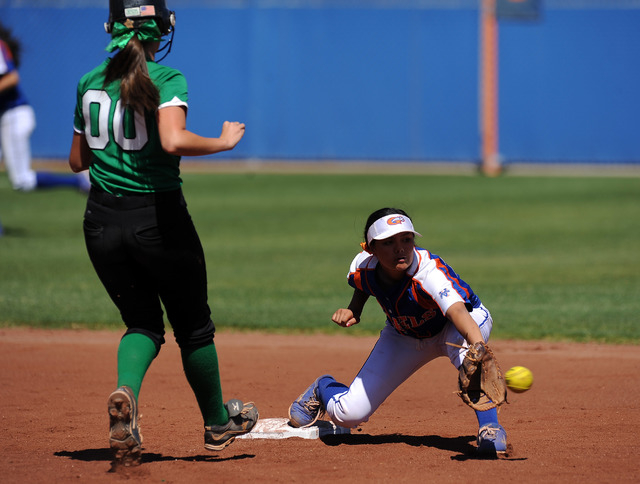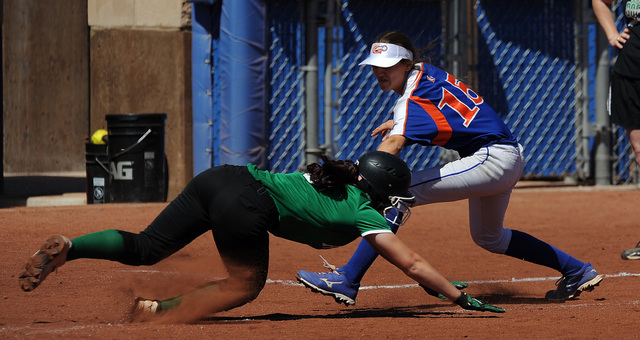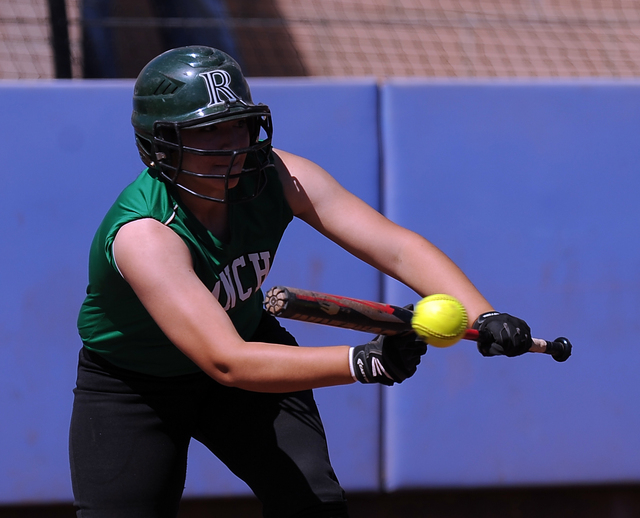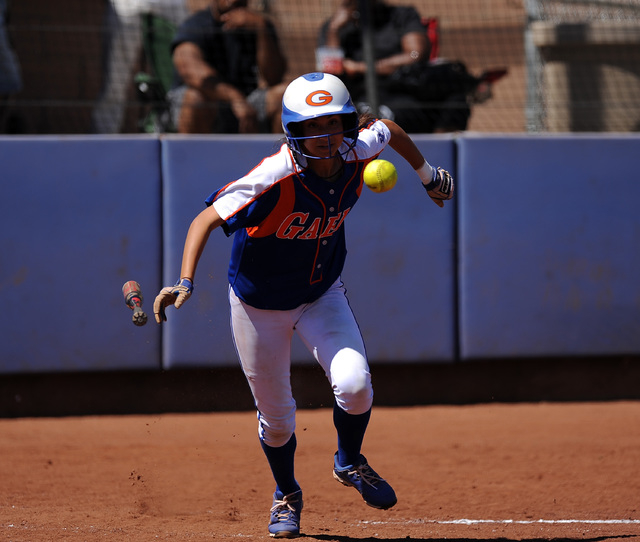 Yvette Sanchez hasn't spent much time hitting at the top of the order for Rancho's softball team. But the freshman already has mastered an important art for a leadoff batter
Sanchez saw eight pitches to open the game Saturday, singling up the middle on the last pitch to start a three-run rally, and the fourth-ranked Rams held on for a 5-2 win at Bishop Gorman.
"We transitioned her only two games ago into (batting leadoff)," Rancho coach Amanda Zunno said. "So for her to read that and to see all those pitches, to let the rest of the players see those, it's a huge thing for our team, but it's a huge accomplishment for her. To be so successful at the plate, she's doing her job, and that's what she's here for."
Fellow freshman Gianna Carosone drove in the first run on a sharp single through the right side. McKinzi Vega followed with a squeeze bunt to score a run, and Tiare Lee lined an RBI double to left-center field to give the Rams (17-3) a 3-0 lead.
"Jumping on the board early in the first inning is something that we've been working on since our first few games," Zunno said. "To come out today and jump on them being the visiting team was a huge momentum change for my pitcher to go in there with that little bit of relief, knowing that we were already up to give her that breathing room."
Rancho pitcher Samantha Pochop rolled early, striking out six of the first seven batters she faced, and allowing one baserunner through three innings.
But she walked Ashley Witucki with one out in the fourth, and Jasmine Gibson followed with a two-run homer to dead center for Gorman (3-10-1) to cut the lead to 3-2.
Pochop bounced back well, allowing just one hit the rest of the way. She finished with a three-hitter, striking out 11 and walking two.
"For Sam, we talked about a home run is just a hit," Zunno said. "Not to think of it like, 'Wow, she just went deep on me.' It's like, you know what, what was that pitch? I need to work on that pitch and not pitch her that same one again. To mentally look at it a little differently rather than to take herself out of it."
Pochop also went 2-for-2, and her leadoff double in the seventh started another rally to give the Rams some cushion.
Jahnae Davis-Houston singled to move Pochop to third, and Sanchez brought them home with a double to right-center field to make the score 5-2.
Sanchez was 2-for-4 and Carosone 2-for-3 for Rancho, which had nine hits.
Contact prep sports editor Damon Seiters at dseiters@reviewjournal.com or 702-380-4587. Follow him on Twitter: @DamonSeiters.
Box score: