SOFTBALL: Tatum Spangler stars in Coronado's win over Foothill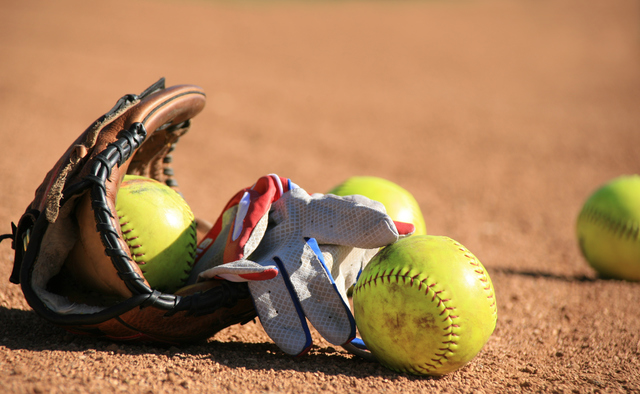 Tatum Spangler hit a grand slam and pitched a complete game to power the Coronado softball team to an 8-4 road victory over Foothill on Saturday.
Spangler went 3-for-4 with six RBIs and struck out nine batters.
Kylie Becker hit a double for the Falcons.
Dixie (Utah) 13, Bishop Gorman 12 — At Gorman, the Gaels gave up 11 runs in the sixth inning and could not complete the comeback against the Flyers.
Monique Passalacqua had a homer and three RBIs for the Gaels, and Reyna Martin and Darian Pancirov both doubled.
Tanner Western went 3-for-4 with a double and two RBIs for Dixie, and Brittany Grob hit a triple.
Silverado 14, Eldorado 0 — At Eldorado, Lorina Franklin hit a grand slam as the Skyhawks blew by the Sundevils in six innings.
Mary Dungey homered, knocked in four and scored three times for the Skyhawks, and Megan Johnson and Jaime Gonzalez both doubled.
Alycia Kobashigawa fired a four-hit shutout for Silverado.
Green Valley 16, Canyon Springs 0 — At Green Valley, Brooke Haney had a triple, double and five RBIs to power the Gators to a three-inning victory over the Pioneers.
Olivia McClain was 2-for-3 with an RBI for the Gators.
Basic 16, Valley 0 — At Basic, Sanoe Helenihi had a home run, double and four RBIs as the Wolves routed the Vikings in four innings.
Adalena Clayton was 2-for-3 with a double and two RBIs for the Wolves, and Angela Santillanes went 2-for-3 with two RBIs.
Basic's Lauren Koshak was 2-for-3.
Lincoln County 13-17, Lake Mead 3-7 — At Panaca, the Lynx swept the Eagles in a doubleheader.
Box scores:
Dixie (Utah) 13, Bishop Gorman 12
Green Valley 16, Canyon Springs 0