Sunrise Region: Coronado overpowers Liberty to advance to final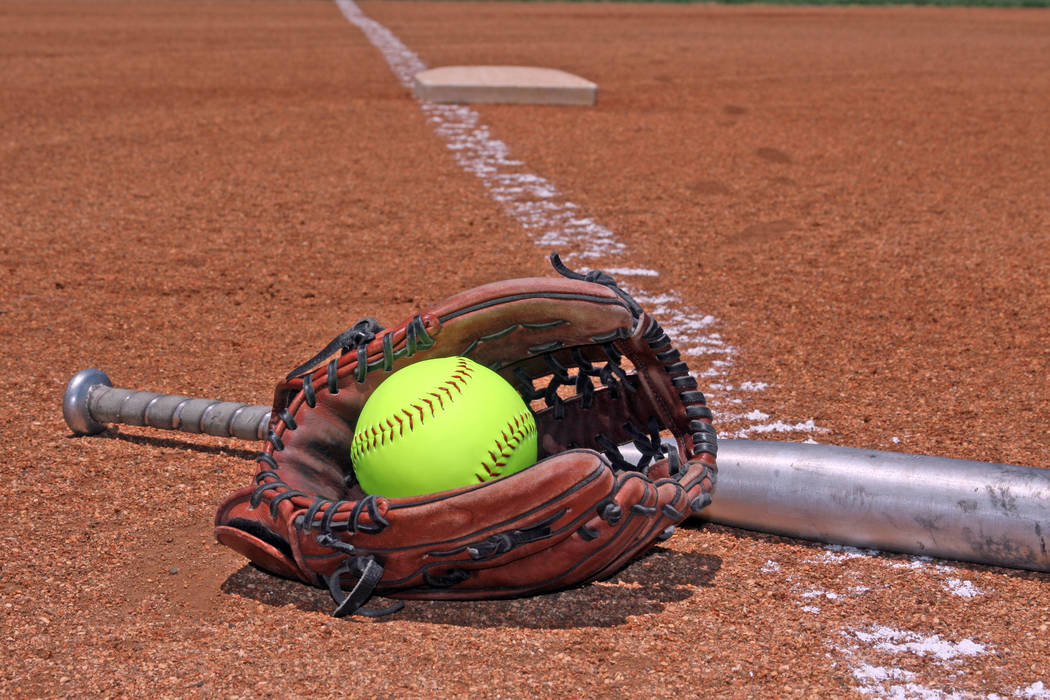 Coronado softball coach Missy Krueger did her homework before Thursday's game, and she figured her team was going to have a pitching advantage against Liberty.
She was right.
Senior hurler Tatum Spangler recovered from a modest first-inning jam to dominate the Patriots with a steady dose of rise-balls en route to an 11-1, five-inning home victory in the Sunrise Region tournament.
The win put the Cougars (26-8) in Saturday's noon championship game at Bishop Gorman. Their opponent will be determined Friday.
"I knew they had thrown (top pitcher) Soraya Seumalo twice already," Krueger said. "And I didn't know if she could throw again."
Coronado jumped on Patriots starter Breanna Biorato for three runs in the bottom of the first inning with the help of an RBI triple by Ashley Ward and a two-run single by Madi Stephens, giving the Cougars' ace a lead.
"That was huge for Tatum," Krueger said. "She has confidence that when she throws hard she can get out of jams. It's not unusual."
Spangler had to work out of several small predicaments over the next several innings, but her offense provided a cushion with another run in the third and two more in the fourth to make it 6-0.
"We've talked a lot about winning every inning, putting the ball in play, and being aggressive," Krueger said. "The girls have really taken that to heart."
Spangler finally surrendered a run after walking three batters in the fifth, but her team put the game away with five runs in the bottom of the inning with the help of a game-ending, two-run double by Isabel Rodriguez.
"The girls are a family right now," Krueger said. "Every game, somebody new steps up."
Stephens went 3-for-4 with a double and four RBIs to lead Coronado, and Ward went 2-for-2 with a triple, two walks and an RBI. Spangler went the distance, holding Liberty to two hits while striking out eight.
McKenzie Hamilton and McKenzie LaNeve each had singles for the Patriots (22-8).
Liberty will play at 4 p.m. Friday at Foothill in the losers' bracket final.
Basic 7, Foothill 6 — At Basic, Alyssa Ferguson was 2-for-3 with a double and four RBIs, and the Wolves built a 7-1 lead after four innings before holding off the Falcons in an elimination game.
Izabelle Morales was 3-for-3 with two doubles and an RBI, and Mikayla Berg and Angela Santillanes each went 2-for-4 for Basic.
Kylie Becker was 2-for-4 with a double and two RBIs, and Leah Becker was 2-for-3 with a double for Foothill (17-18).
Rancho 8, Green Valley 8 —At Green Valley, the game was suspended due to darkness with the teams tied after 12 innings.
The game will resume at noon Friday at Foothill. The winner will advance to meet Basic in an elimination game at 1 p.m.
Box scores: