SUNRISE SOFTBALL: Lee's clutch hit gives Rams win over Cougars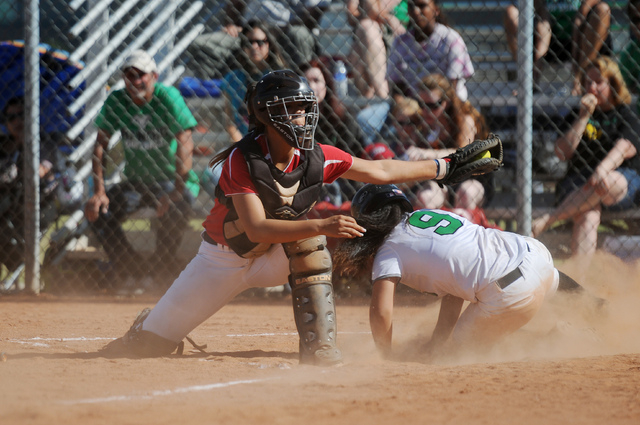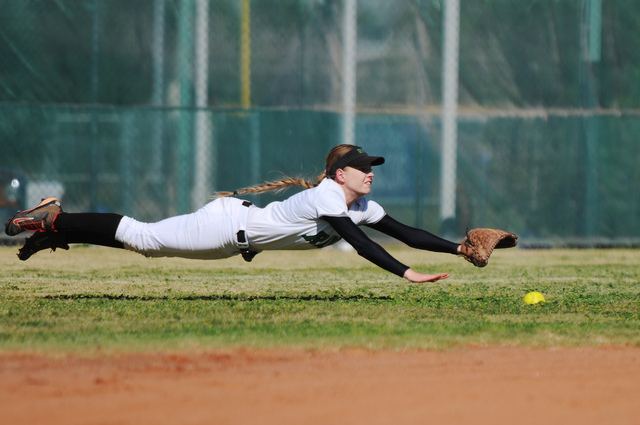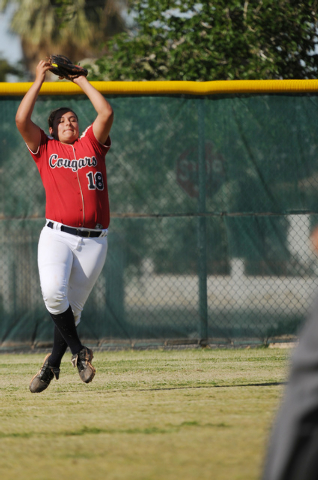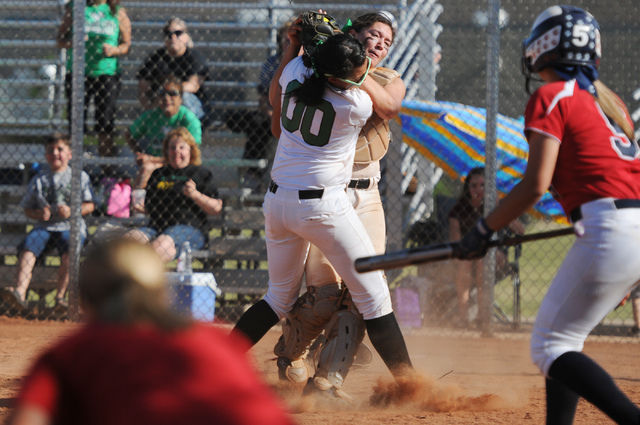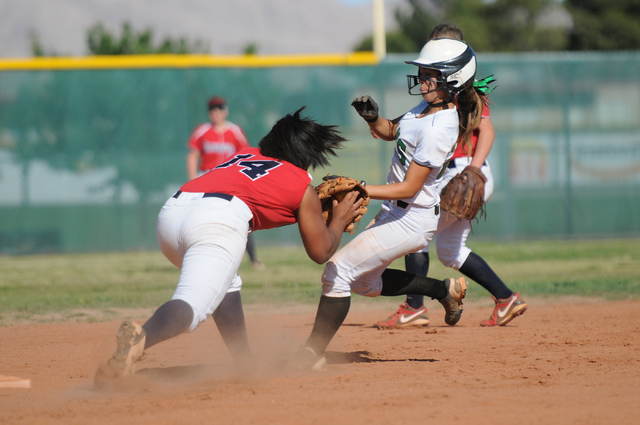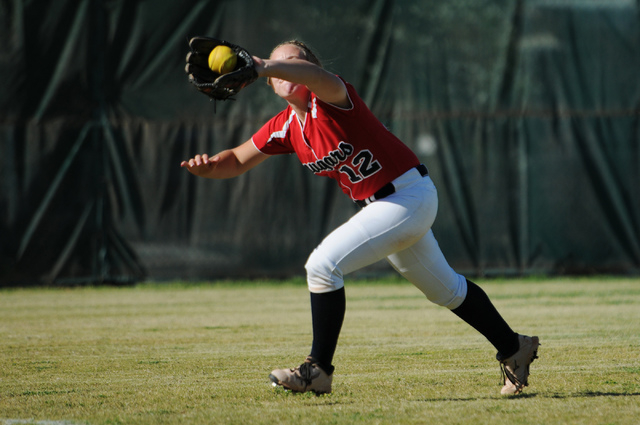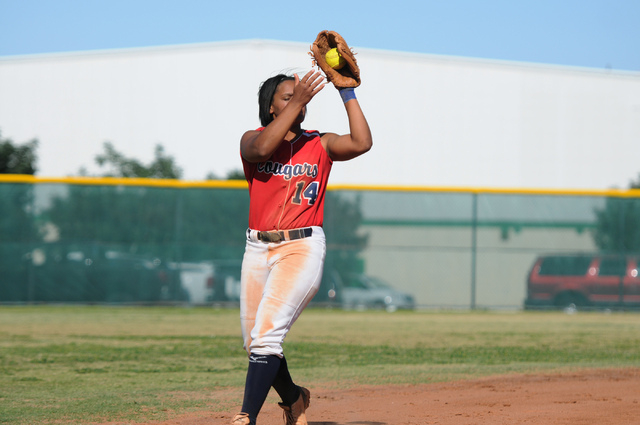 When Rancho softball coach Amanda Zunno had a brief conference with Tiare' Lee prior to her at-bat in the bottom of the seventh inning, Zunno didn't offer a motivational speech.
The Rams' sophomore shortstop didn't need one.
Lee lined the first pitch she saw from Coronado starter Danielle Amato up the middle for a walk-off single as the host Rams pulled out a 3-2 victory Wednesday and remained unbeaten in the Sunrise Region tournament.
Rancho (29-6-1) advances to the winner's bracket final and meets host Foothill (18-13), an 11-7 winner over Liberty, at 4:30 p.m. Thursday. Coronado (20-15-1) takes on Silverado (19-6) in an elimination game at 12:30 p.m. Thursday at Foothill.
"I was going to jump on (the first pitch) if it was close," Lee said. "If it's there, I'll drive it."
Coronado scored twice in the top of the seventh inning off Rancho pitcher Brandy Marlett to tie the score before the Rams answered in the bottom half. Sammi Llamas led off with a double down the left-field line and the next batter, Jahnae Davis-Houston, bunted but Cougars catcher Basia Query made a diving catch in front of the plate for the first out.
Kayla Coles followed with a comebacker to Amato, and she was able to catch pinch runner Mia Fields in a rundown between second and third. Fields was eventually tagged out, but she stayed alive long enough to allow Coles to get to second base, which proved to be critical as she scored the winning run on Lee's hit.
"(Lee) is a player that in any situation at the plate … I know I can count on her," Zunno said.
Marlett was outstanding for the first six innings, allowing four baserunners and reaching a three-ball count on only one batter. But Coronado finally got to the hard-throwing righty in the seventh with a two-out rally.
Dylan Underwood lined a run-scoring single to center to make it 2-1, and after Lauren Buck was hit by a pitch, Jaiden Johnson's infield single loaded the bases. Brooke Younie then beat out a nubber in front of the plate for another infield hit, and Underwood scored to tie the game.
Marlett gave up five hits and struck out 10 to go along with one walk and two hit batters. Amato nearly matched her as she scattered six hits over 6 2/3 innings.
Rancho went ahead 1-0 in the second as Coles laid down a bunt with runners on the corners and Llamas bolted home after the throw to first. The Rams tacked on another run in the third when a throwing error on Marlett's infield single allowed Jacey Kelley to score from second.
"My players have worked really hard to do their job at the plate, and they are playing unselfish ball right now," Zunno said. "I believe that goes into a lot of our success because the players are playing for each other."
Foothill 11, Liberty 7 — At Foothill, Sarah Maddox was 2-for-3 with a home run and four RBIs to lead the Falcons by the Patriots in the other winners' bracket semifinal.
Kelsey McFarland had a two-run triple, and Hannah Stevens was 2-for-3 with two RBIs for Foothill, which scored eight runs in the fifth inning.
Tiana Tapuala was 3-for-4 with two doubles, two runs and three RBIs for Liberty (15-8-2), which will meet Green Valley (15-15) in an elimination game at 2:30 p.m. Thursday at Foothill.
Silverado 13, Las Vegas 3 — At Silverado, Madison Sisco was 4-for-4 with a home run and three RBIs to lead the Skyhawks to a five-inning win over the Wildcats in an elimination game.
Arieana Monturio was 3-for-4 with two doubles and an RBI, and Sarah Ford went 2-for-4 with a double for Silverado.
Cierra Turner and Paulina Franco each had two hits for Las Vegas (7-20).
Green Valley 17, Basic 7 — At Green Valley, Jinger Meuir went 3-for-4 with a triple, a double and five RBIs as the Gators knocked out the Wolves in five innings.
Alexa Blazek went 3-for-3 with a double and two RBIs, and Tara Hilton was 1-for-3 with a triple and two RBIs for Green Valley.
Paige Blake and Carlie Gettman each went 2-for-3 for Basic (9-18).
Box scores: