SUNSET SOFTBALL: Palo Verde uses long ball to reach region final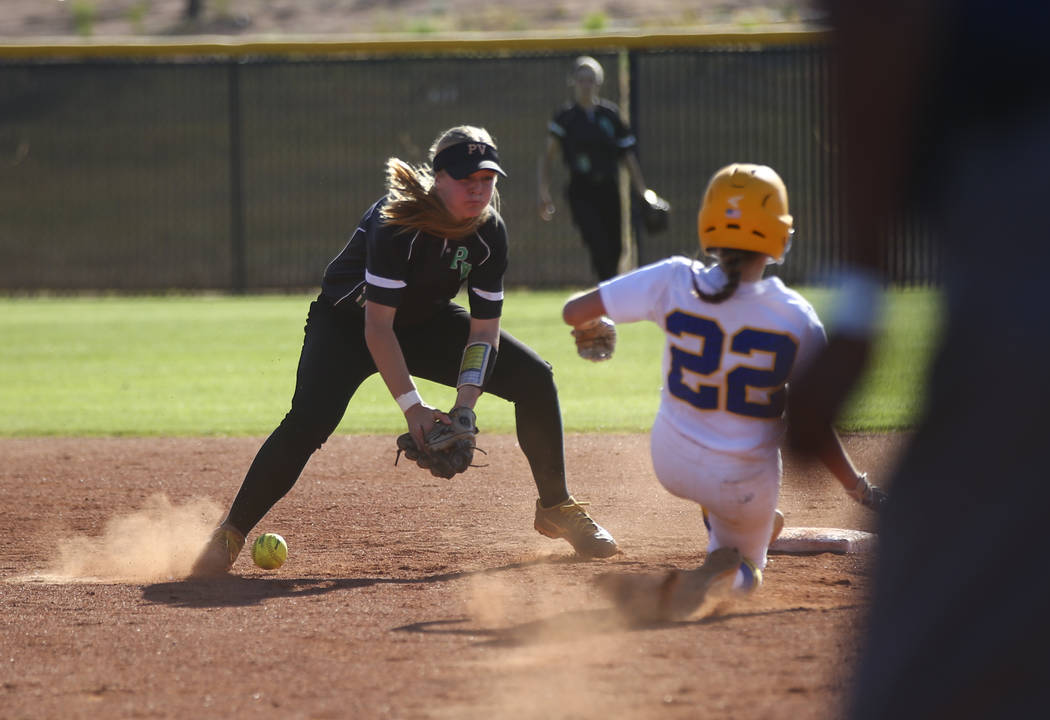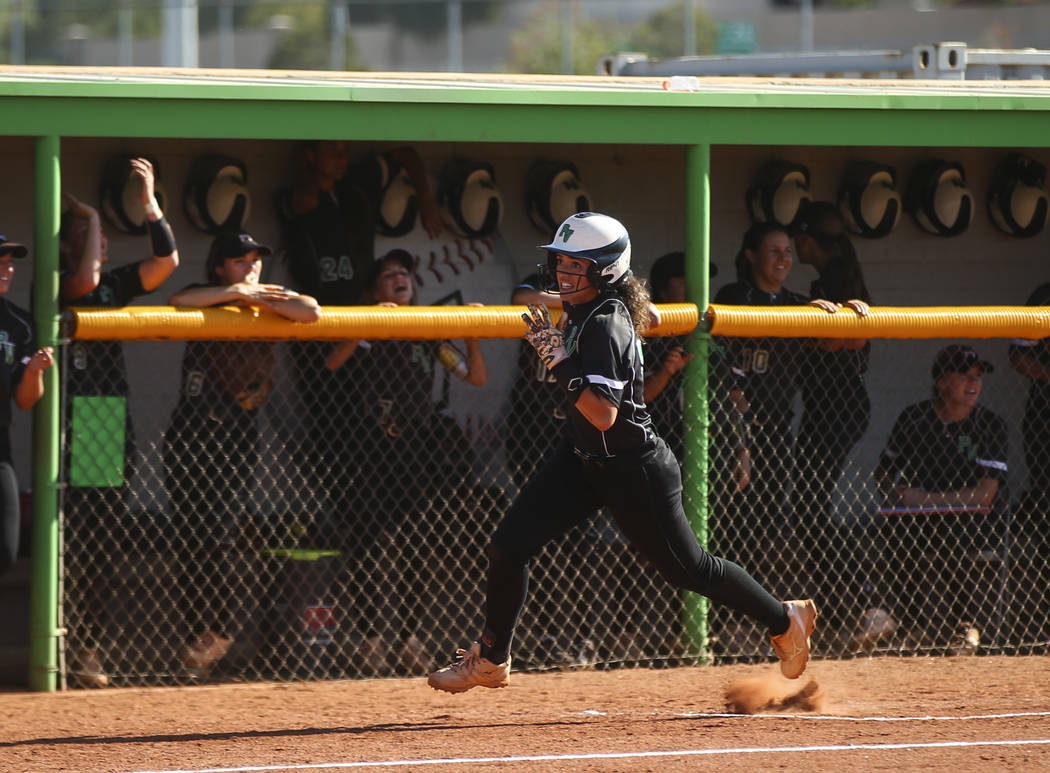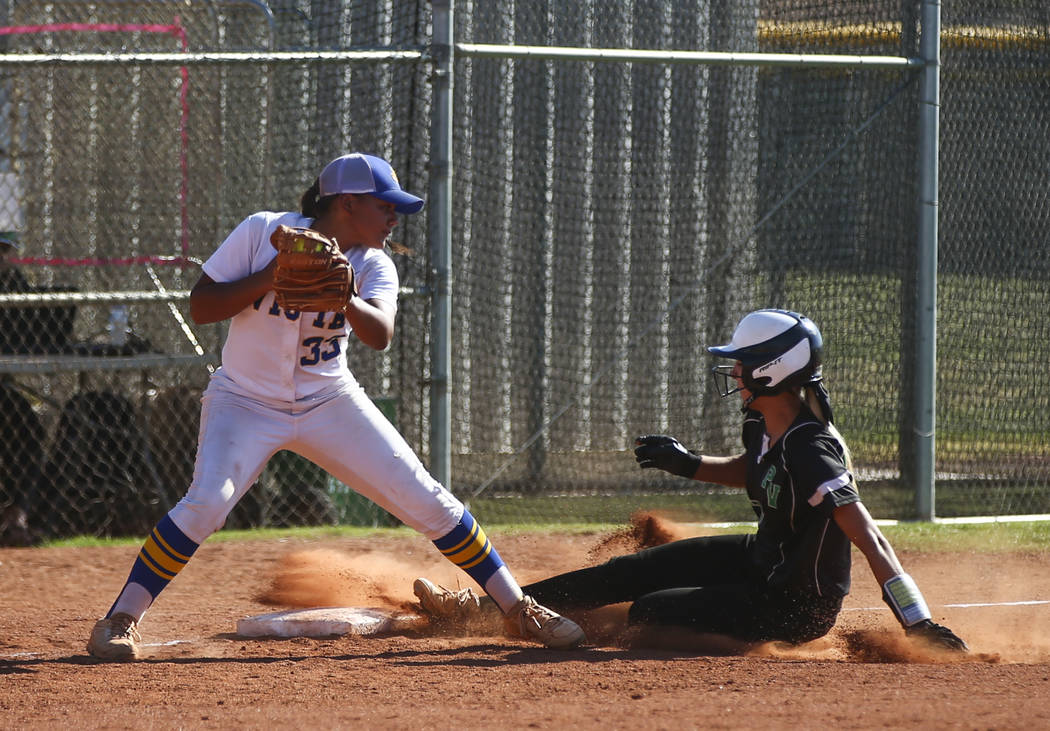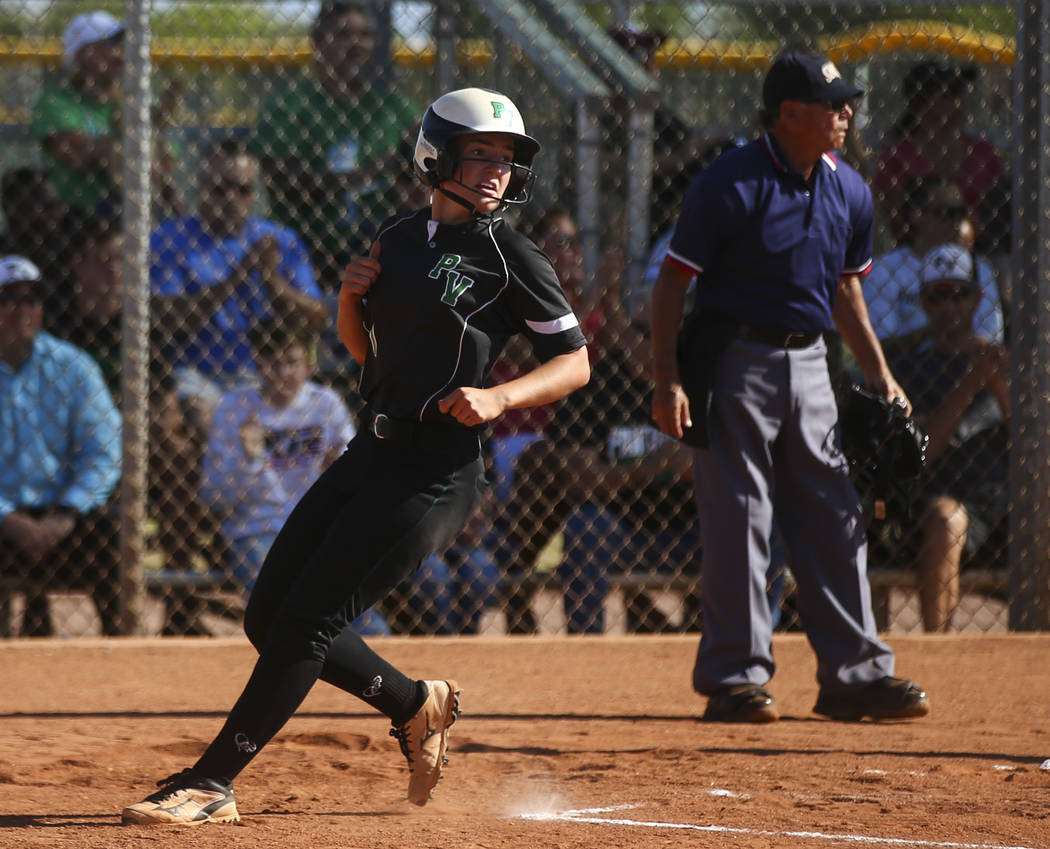 Palo Verde softball coach Kelly Glass hates home runs.
"I'd rather have four singles," she said.
Despite Glass' aversion to the long ball, the Panthers keep going deep.
Host Palo Verde hit two more homers Thursday, adding to its Class 4A state record, and topped Sierra Vista 10-3 in the winners' bracket final of the Sunset Region tournament.
Makall Whetten homered to dead center leading off the fourth inning, and Lauryn Barker added a two-run shot in the sixth for Palo Verde (33-5), which advanced to Saturday's region championship at Bishop Gorman.
The Panthers have hit 52 home runs this season, the most ever by a 4A team. The overall mark is 56 set by Lincoln County in 2015, according to the Nevada Interscholastic Activities Association record book.
"I tell them all the time, 'Base hits win ballgames. Home runs are accidents,' " Glass said. "When they hit home runs, it means they swung hard, they hit the ball right, and it puts a smile on my face."
Barker finished 2-for-3 and drove in three runs, and teammate Cara Beatty was 2-for-3 with a double and three RBIs.
Ally Snelling was 3-for-4 with a triple and three RBIs for the Panthers.
In the second, Barker chopped a two-run single to left, and Beatty followed with a two-run double before Snelling's RBI triple put the Panthers ahead 6-0.
"Every practice, we do something in the cage or something with hitting," Barker said. "We've been working really hard on just keeping our head on the ball and just making contact."
Jazmyn Martinez went 2-for-3 with an RBI for the Mountain Lions (25-5), who meet either Shadow Ridge (25-8) or Arbor View (16-14-1) in the losers' bracket final at 4:30 p.m. Friday at Bishop Gorman.
Jessica Schneider hit a solo homer for Sierra Vista in the fifth to cut Palo Verde's lead to 8-3.
"The thing that I liked most about this game is every time Sierra Vista scored, we answered back," Glass said. "And that's something that we've always asked of them, preached to them. They're definitely putting everything together, and this is the time they should be."
Shadow Ridge 10, Centennial 8 — At Shadow Ridge, Caitlyn Covington was 3-for-3 with three RBIs, including a solo home run, and teammate Jasmine Martin provided a three-run triple as the Mustangs outslugged the Bulldogs in an elimination game.
Alisha Schultz had three hits, and Shea Clements added two hits for Shadow Ridge, which got the win in the circle from Shelbi Denman.
Jillian Bartley smacked a grand slam as part of a six-run seventh inning for Centennial (24-14). Jaden Tate supplied three RBIs, and Makenzie Ball had two hits for the Bulldogs.
Arbor View 10, Desert Oasis 4 — At Desert Oasis, Kaylea Patridge went 3-for-3 as the Aggies eliminated the Diamondbacks (29-7).
Hannah Hickstein went 2-for-4 for Arbor View, which scored three runs in the fifth to take a 7-3 lead.
Kayla Rutledge and Brittany Henricksen each doubled for Arbor View.
Box scores: