SUNSET SOFTBALL: Sierra Vista rallies to stun Shadow Ridge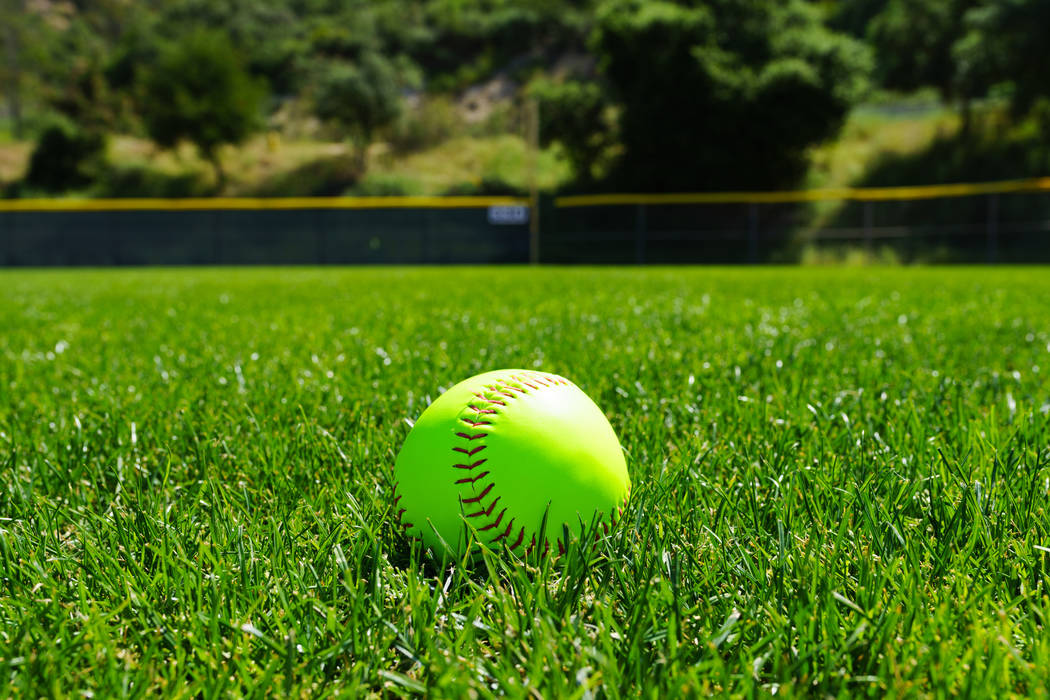 Sierra Vista softball coach Raul Almaguer had a hunch that Daelynn Hilton was due for a hit.
The sophomore proved him right — and then some.
Hilton delivered a pinch-hit grand slam to highlight an eight-run sixth inning, and the Mountain Lions downed defending region champion Shadow Ridge 9-6 at Bishop Gorman to advance to the championship of the Class 4A Sunset Region tournament.
Sierra Vista (26-5) takes on Palo Verde (33-5) in the final at 9 a.m. Saturday at Gorman. Sierra Vista must win twice to capture the region title.
"It's been a long, hard road to get here," Almaguer said. "I know mentally, physically, they're probably at their full. To get here, I just want to say it's destiny. No doubt about it. These young girls have somehow pulled through and put everything together when it came down to it."
Sierra Vista trailed 4-1 heading into the bottom of the sixth but put the first three batters on base before Hilton came to the plate with one out.
With an 0-and-1 count, Hilton hit a foul ball down the left-field line that was nearly caught. She then deposited the next pitch over the scoreboard in left to put the Mountain Lions on top 5-4.
"She had a great freshman season, so I knew history on her part would eventually catch up. She was due," Almaguer said. "Now, long ball? I didn't know that was in her. But, definitely, a consistent hitting machine is inside her, and I was just waiting for it to come out. If any time it was going to happen, it was going to be today."
Jessica Schneider added a two-run homer, and Mia Buranamontri had a two-run single in the sixth for Sierra Vista.
Buranamontri went 4-for-4, and Kalei Watkins hit a solo homer in the bottom of the fifth to cut Shadow Ridge's lead to 4-1.
"It was definitely a big thing for us to come back and win because it's showing us we can move farther, that we can do it, that we got this," Hilton said.
Samantha Milanovich was 3-for-4 with a double and an RBI for the Mustangs (26-9).
Shadow Ridge threatened in the top of the seventh against Watkins, and Cierra Davis had a two-out, two-run single to cut the Mountain Lions' lead to 9-6. But Watkins recorded a strikeout to end the game.
Alisha Schultz had an RBI single in the second inning to put Shadow Ridge on top 2-0. The Mustangs took advantage of one of Sierra Vista's four errors to go up 3-0 in the fourth, and Milanovich made it 4-0 with a run-scoring single in the fifth.
"Four outs left, it didn't look good," Almaguer said. "We were kicking ourselves that we were beating ourselves. We didn't see the daylight, but we got one base at a time and put ourselves in a situation that was positive."
Shadow Ridge 10, Arbor View 9 — At Gorman, Jasmine Martin singled in the tying run in the bottom of the seventh, and an error on the play allowed Shea Clements to score the winning run from first base as the Mustangs rallied to eliminate the Aggies.
Clements had a run-scoring single earlier in the seventh for Shadow Ridge, which trailed 9-7 entering its final at-bat.
Davis was 3-for-4, including a solo homer off the scoreboard, and drove in two runs. Clements went 3-for-4 with an RBI, and Martin was 3-for-5.
Caitlyn Covington hit a two-run homer in the first inning for the Mustangs, and Mia Voges added a two-run single.
Arbor View (16-15-1) went ahead 7-5 in the top of the fifth on a mammoth two-run homer from Kayla Rutledge. After the Mustangs tied the score in the bottom half of the inning, Makenzie Gillan singled in the go-ahead run in the top of the sixth.
Brittany Henricksen added a run-scoring single in the top of the seventh for the Aggies.
Taylor Thomas was 3-for-3 with a solo homer and three RBIs, and Bryce Henricksen finished 2-for-4 with two doubles and an RBI for Arbor View.
Box scores:
Sierra Vista 9, Shadow Ridge 6