State girls volleyball: Gorman reigns supreme after reset — PHOTOS
Updated November 11, 2023 - 5:14 pm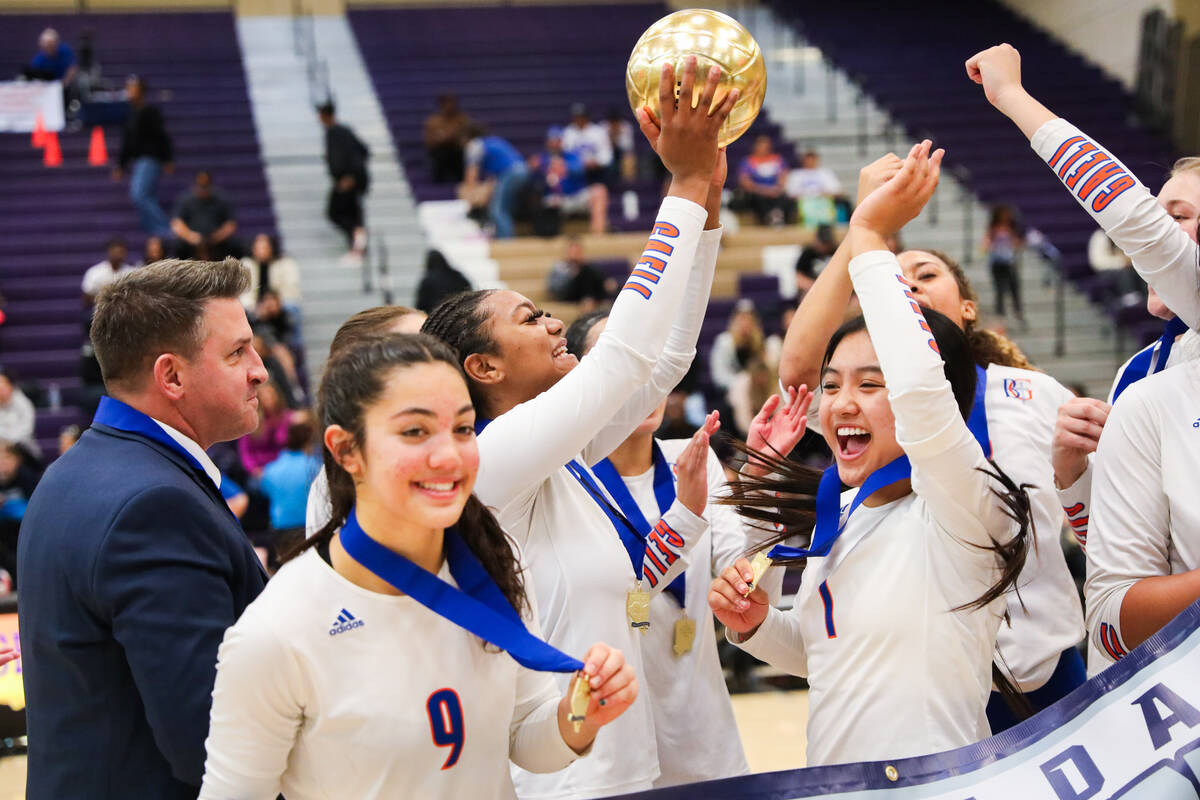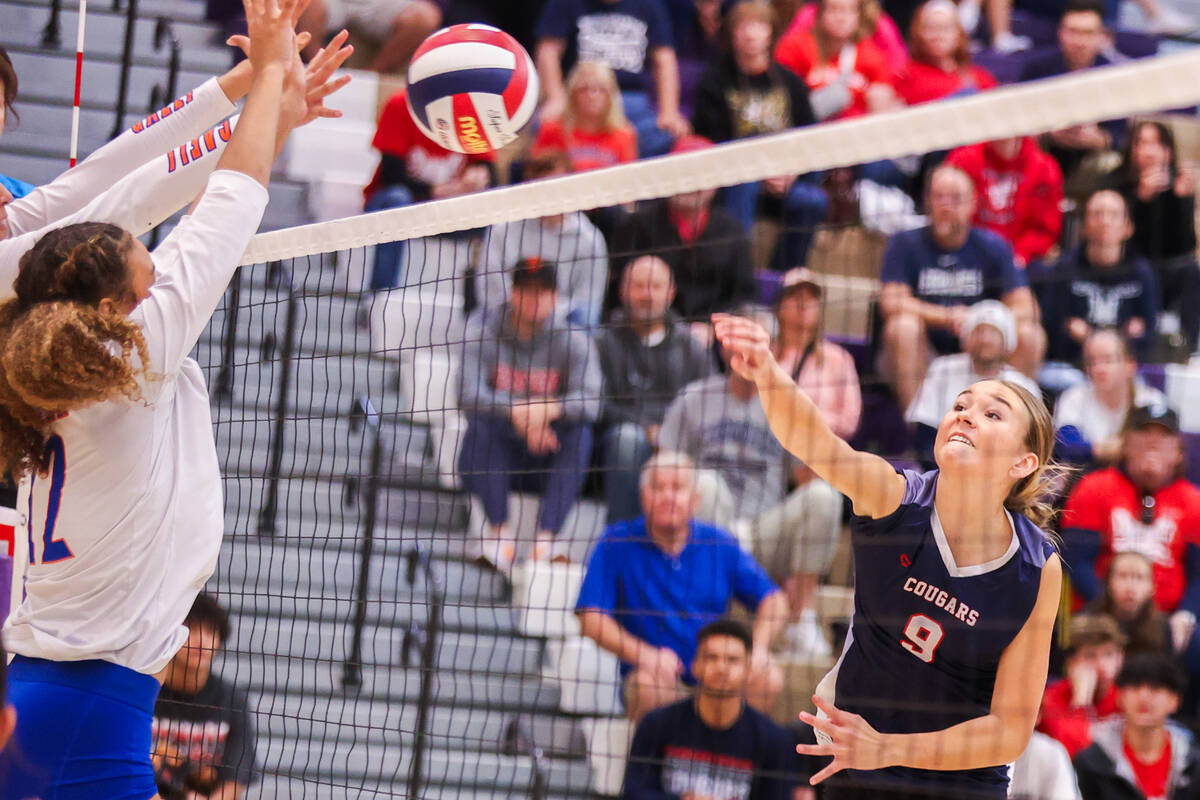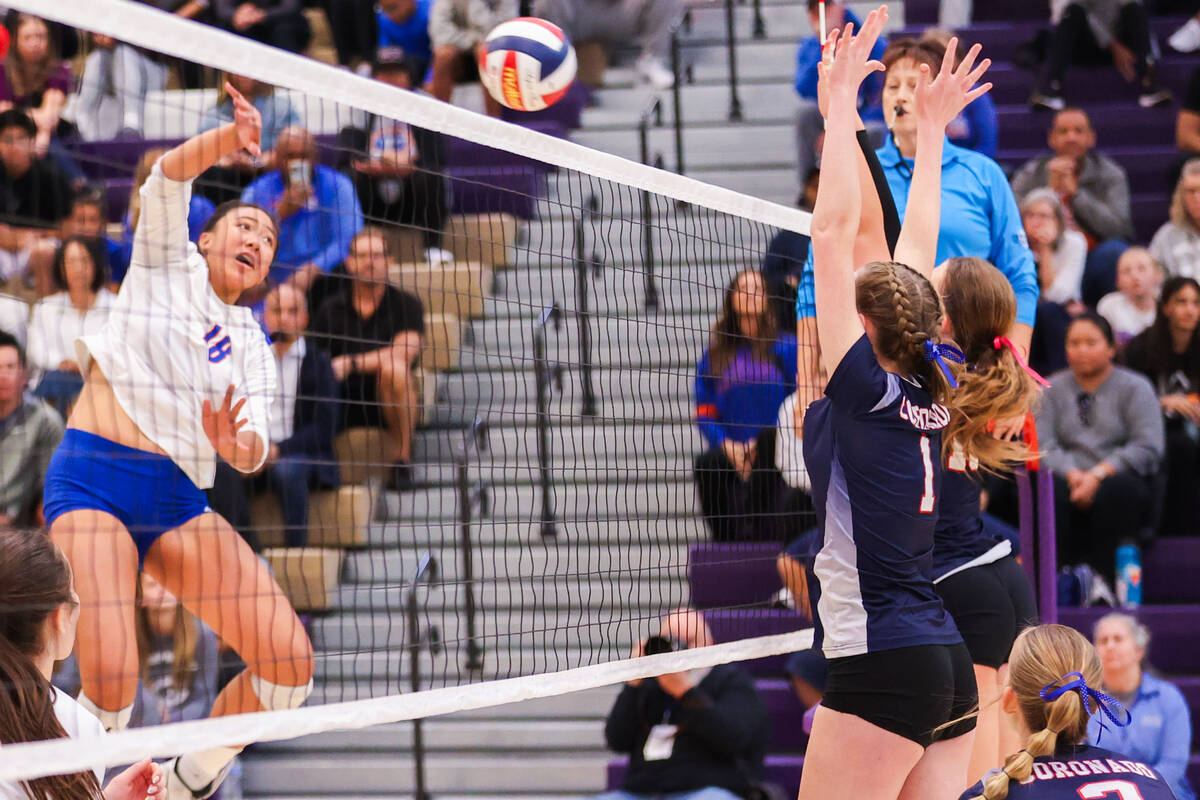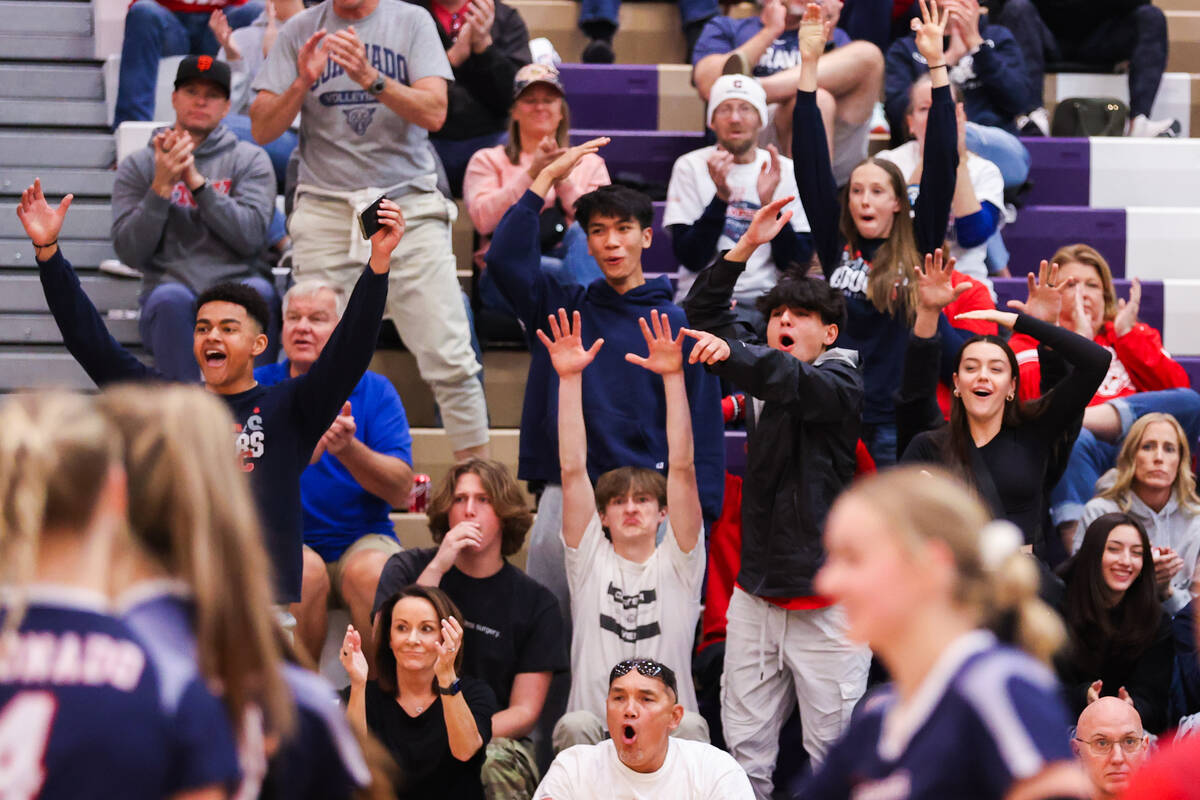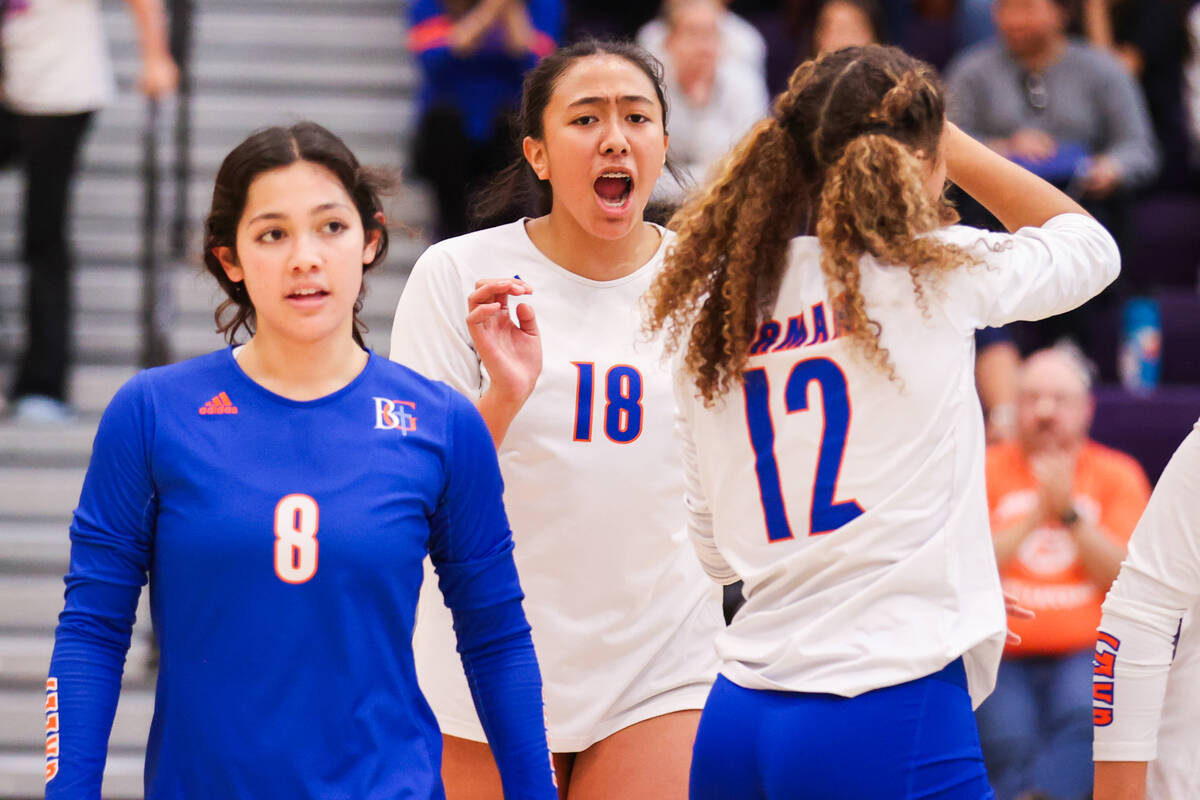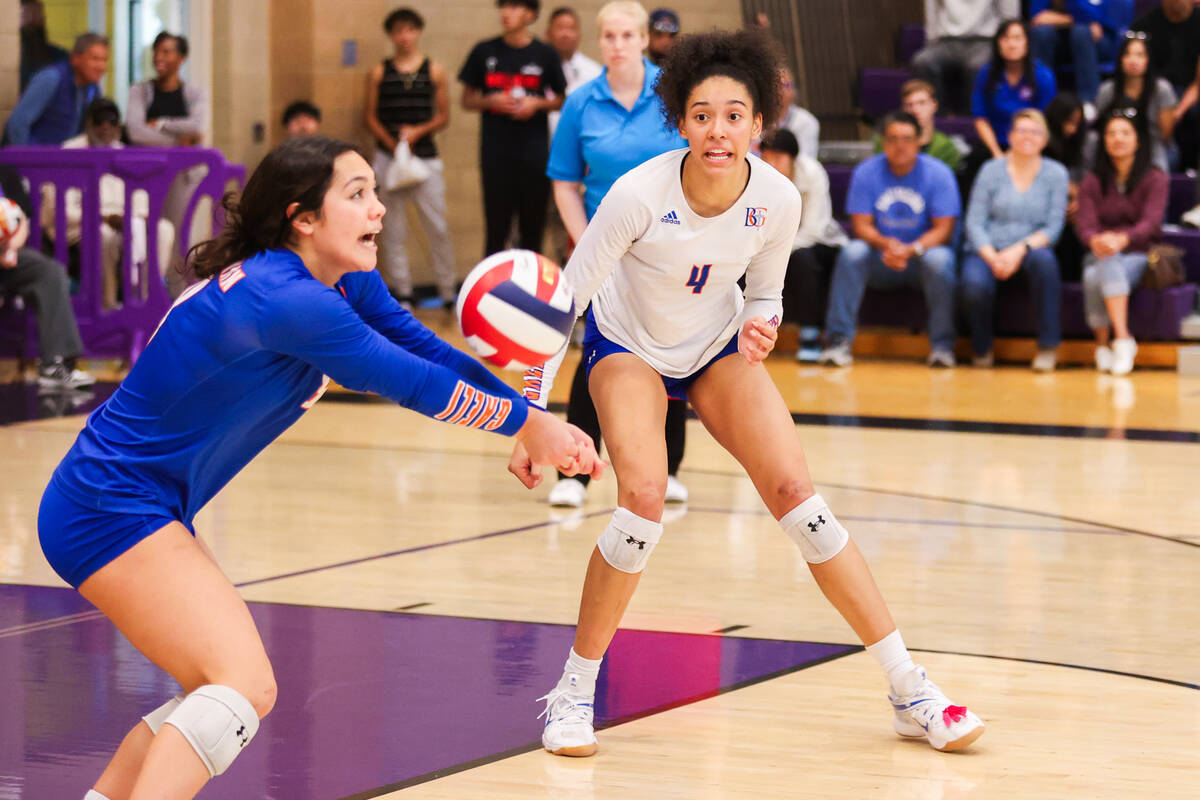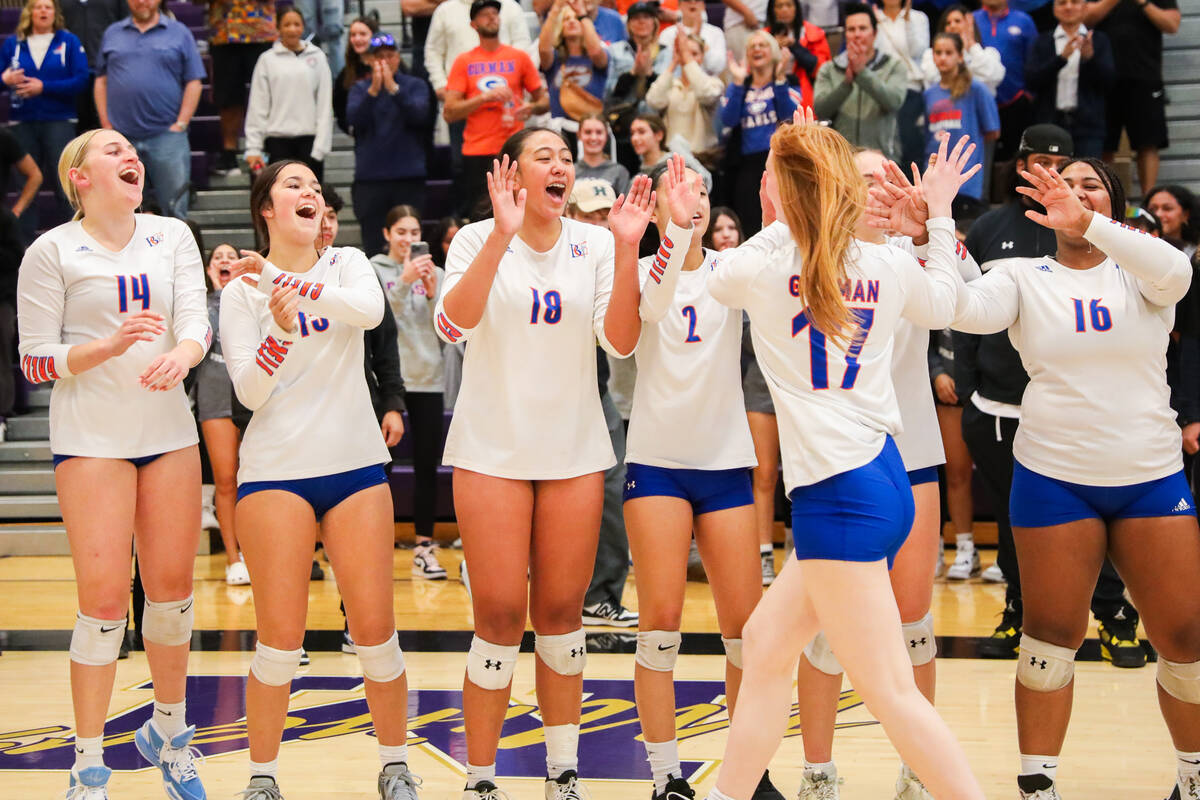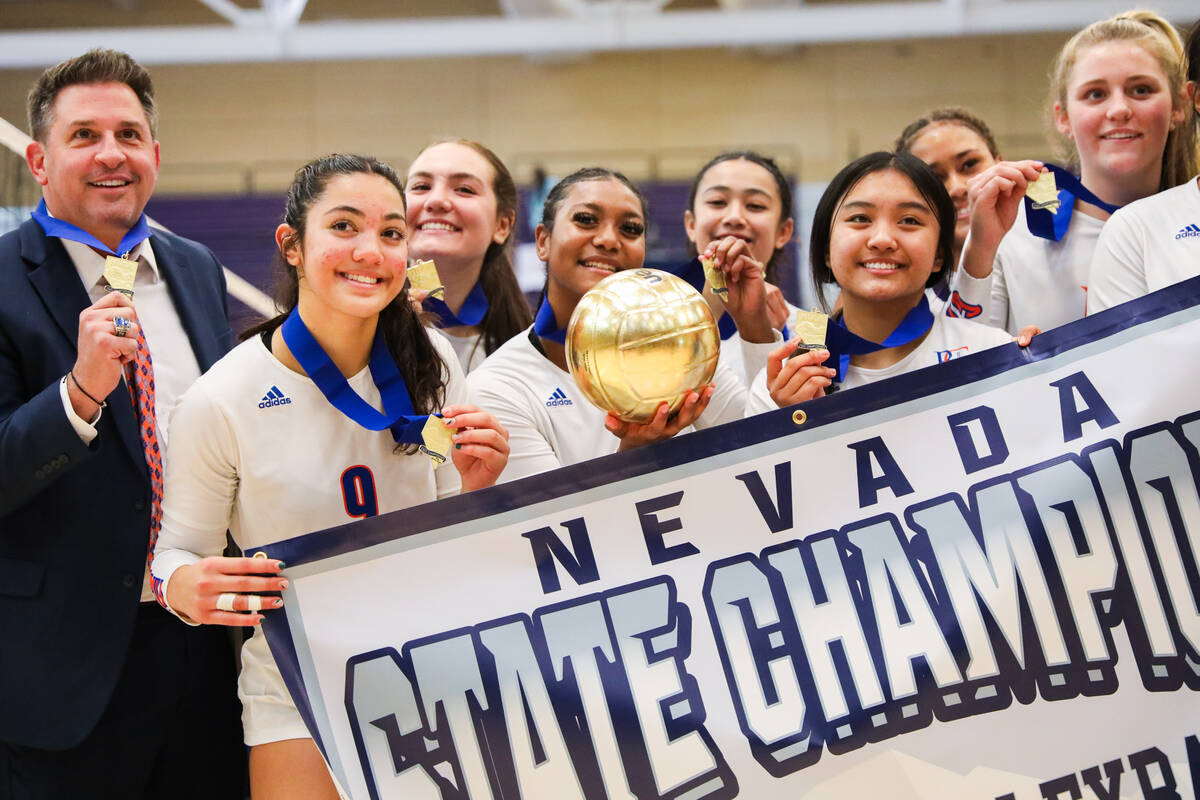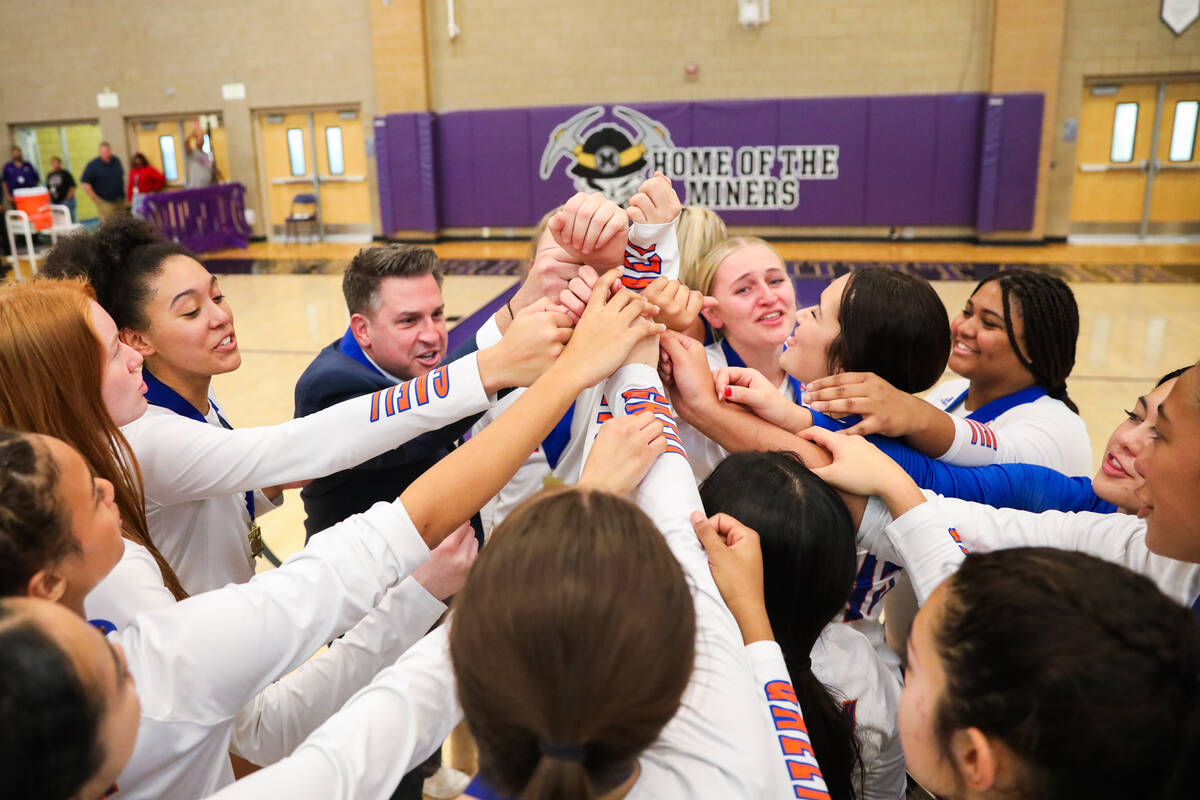 Before Saturday, Bishop Gorman girls volleyball coach Gregg Nunley couldn't tell you the last time he called a timeout during a match.
But he had to call one during the Class 5A state championship match.
After Gorman breezed through the first two sets, Coronado matched the Gaels point for point to win the third set. With an experienced group, Nunley let his team do the talking.
"In the timeout, I said, 'This is your timeout. This isn't mine, this is yours,'" Nunley said. "Those leaders on the court were telling each other, 'Lock in. You can do this. We've done this before, we're going to do it again.'"
Gorman regrouped and won the fourth set to defeat Coronado 25-17, 25-12 23-25, 25-19 to claim the 5A state title at Sunrise Mountain.
"This was our goal, and every single day of practice, we told each other that we're gonna get that 5A state ring back, and that's exactly what we did," senior outside hitter Leilia Toailoa said.
Toailoa, an Alabama commit, had 21 kills, 13 digs and six aces. Sophomore outside hitter Ayanna Watson added 26 kills and four aces for the Gaels (34-5). Sophomore setter Trinity Thompson finished with 59 assists, and senior libero Tatum Thompson added 29 digs for Gorman.
Gorman won the state title in 2021. In 2022, Coronado swept Gorman in three sets in the Southern Region title match, and the Gaels lost in five sets to Reno High in the 5A state semifinals.
"Ever since we got back on that bus ride to Vegas (after losing in the state semifinals), we made it a goal for our entire team," Toailoa said. "Everyone on the team, we made it a goal to come back and win this year."
With Watson and Toailoa attacking, Gorman controlled the first two sets. A Watson kill ended a Coronado rally to win the first set, and a 15-3 run in the second set gave the Gaels an early 2-0 lead.
"Our serving and passing was really good the first two sets," Watson said. "I think our serving, we missed a few serves and made a few errors, but we got it back."
Coronado (23-9) didn't go away. The young and scrappy Cougars matched the Gaels point for point and ended the third set on a 7-2 run to keep the match alive. Watson admitted the Gaels got "tense," but their experience in high-pressure games paid off.
"We fail them if we don't create situations that provide that adversity," Nunley said. "We never want them to see something in a match if they haven't already seen it. As a coaching staff, we did a good job of that. It doesn't shake us when we lose a set. We just bounce back."
While Coronado jumped to an early 5-2 lead in the fourth set, Watson and Toailoa helped Gorman answer to win the title.
"We've just got a few athletes, that are Division I players, and it's really tough to keep up with that style of play when we go so quickly," Nunley said. "This is a direct result of how hard they work, and their character on and off the court. I'm super proud of them."
— No. 2L Durango 3, No. 1L Legacy 1: At Sunrise Mountain, the Trailblazers dropped the first set, but won the next three to defeat the Longhorns 23-25, 25-14, 25-17, 25-16 for the 4A state title.
"The girls won the serve and pass game, and they made life difficult on the other side of the court," Durango coach Nicole Murphy said. "They did our job with our first contact, which put us in a position to be able to execute the way we needed to execute."
Angelina Guerrero had 32 kills and 18 digs, and Taylor Anderson added 16 kills and 12 digs for Durango (26-11). Durango and Legacy split their two regular-season meetings, with the Longhorns (27-10) winning the tiebreaker to claim the Lake League title and No. 1 seed in the state tournament.
"We've done so much work this season, and we played a really, really tough schedule," Murphy said. "It would have been easy for us to get discouraged with some of the losses we've had this season, but the girls just kept working and fighting, which makes all this more enjoyable."
— No. 1S The Meadows 3, No. 2S Boulder City 2: At UNR's Virginia City Gym, the Mustangs (26-3) won a five-set thriller 25-19, 23-25, 25-15, 22-25, 15-10 over the Eagles (27-9) to win the 3A state title.
— No. 1N North Tahoe 3, No. 1S GV Christian 0: At Sunrise Mountain, the Lakers (28-2) swept the Guardians (28-9) 25-17, 25-22, 25-21 to win the 2A state title.
Contact Alex Wright at awright@reviewjournal.com. Follow @AlexWright1028 on X.