Tech looks to claim wide-open Southern Region
October 31, 2017 - 2:50 pm
Updated October 31, 2017 - 3:33 pm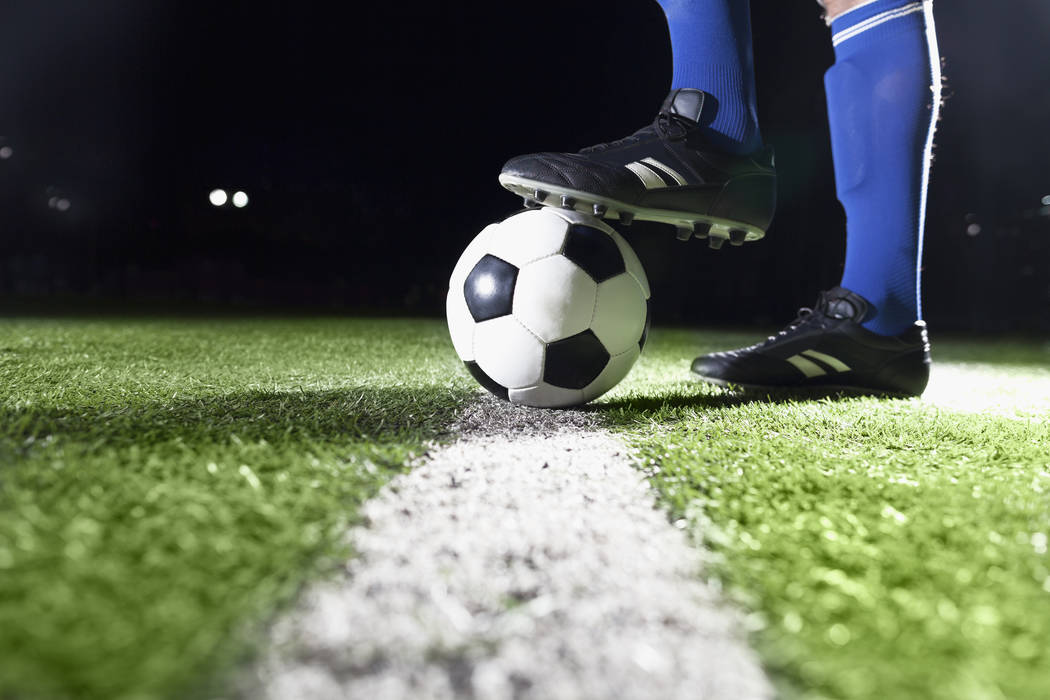 It took until the last day of the girls soccer season for the Class 3A Southern Region to name its league champions. Tech was right in it, and fell to Moapa Valley in what was essentially a Sunrise League title game, and Pahrump Valley's draw with Sunrise Mountain won it the Sunset League.
So there isn't a clear-cut favorite for the region title. The result: a wide-open postseason entering the region tournament beginning Wednesday at Bettye Wilson Park.
Second-seeded Tech opens at 6 p.m. with Western in what might be one of the best games of the postseason. It's a rematch from last year's region title match, a 2-1 thriller the Roadrunners dropped.
Tech remembers that game well, and knew it was a few bounces away from the first region title in school history.
"I was a little heartbroken," sophomore keeper Chloe Dody said. "This year maybe we'll learn from it and go from there.
Tech's postseason fortune rests, as any team's does, on the shoulders of its keeper. Dody was well up to the task in the regular season, keeping a league-high nine clean sheets. Seven of those came in league play, including one Sept. 5 against eventual league-champion Moapa Valley.
"I liked playing last year," she said. "It's a lot fans watching but it's also a lot of pressure, because your team is depending on you."
On the other side of the field, it's a different attack that has led the Roadrunners offensively. Freshman Adriana Carrillo led the team with 13 goals, fourth in the Sunrise League, and junior Analysa Zepeda was sixth in the league with 10.
Carrillo joined the team knowing what the Roadrunners did last year before she was a part of it.
"I'm really proud of my team and how well we've been playing," Carrillo said. "I knew that we were a strong team originally, and it made me feel like, OK this is a good team, standards are high, and we have a good chance. It made me out in all my effort."
The Roadrunners need two wins to reach the state tournament for the second time in program history. They will have to beat Western, then the winner of Virgin Valley and Pahrump Valley to reach the region title game, which earns them a berth at state next weekend.
But Tech isn't interested in just reaching the tournament again. This time, it wants to enter the tournament as the Southern Region's champion.
"I think any team can come through, whether its a four seed or a one seed," Tech coach Josh Jones said. "I think it's pretty balanced.
"Or a two seed," he added with a grin.
Contact Justin Emerson at jemerson@reviewjournal.com or (702) 387-2944. Follow @J15Emerson on Twitter.