Clark, Palo Verde win to set up rematch in title
October 18, 2018 - 8:21 pm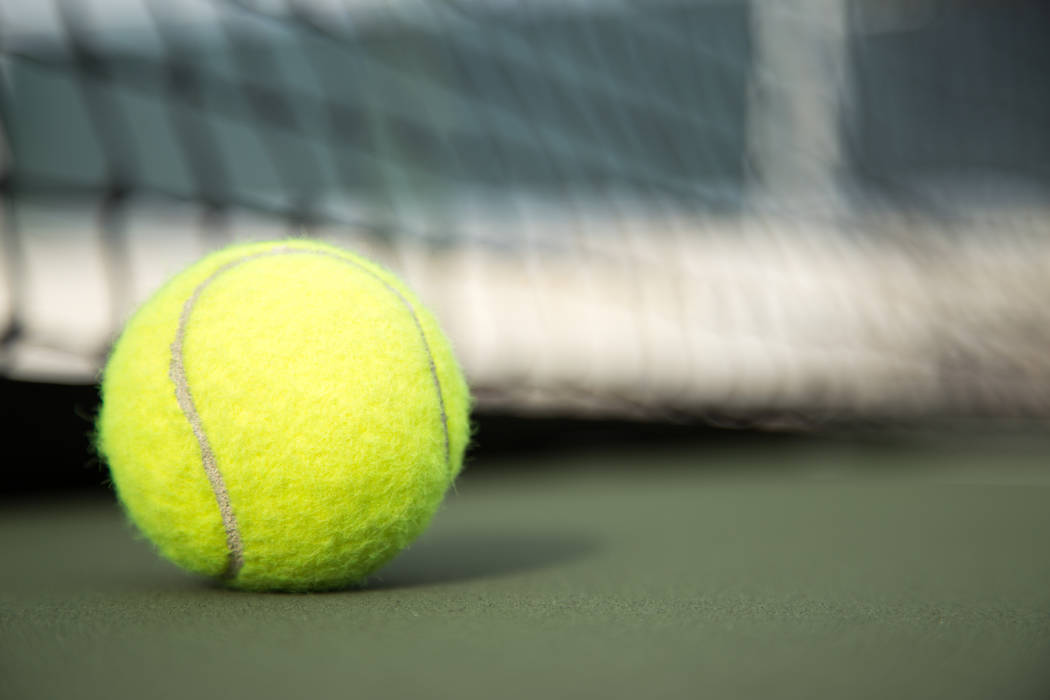 Clark's boys tennis team has been eyeing a rematch with Palo Verde all season.
The Chargers are getting it on Friday. In the Class 4A state championship.
Clark rolled to a 14-4 victory over Reno in the state semifinals at Bishop Mangoue on Thursday to set up a rematch with the two-time defending state champion Panthers, who beat Coronado, 11-7, in the other semifinal.
Palo Verde beat Clark, 10-9, via tiebreaker in the state championship last season.
"We're excited. We definitely are looking forward to it. We've been looking forward to this all year really," Chargers coach Jordan Zimmel said. "We're going to go out there and see what happens."
Clark didn't have its full lineup for the Southern Nevada title match, but was at full strength against Reno.
Rahul Gupte and Artem Iermolov both were 3-0 in singles, and Max Boels went 2-1 in singes. Simran Shah and Mark Bernales went 3-0 in doubles, and Shanil Jayaweera and Mathew Spagnolo were 2-1 in doubles.
"My guys were on it," Zimmel said. "That's our lineup … (we're) really strong in singles."
For Palo Verde, Jack Kostrinksy, Axel Botticelli and Michael Andre were 3-0 in singles against the Cougars. The doubles team of Denim Richardson and Tyler Juhasz went 2-1.
Jonah Blake and Aiden Benoualid were 3-0 in doubles for Coronado.
Class 3A
The Meadows outlasted Truckee to land a 10-9 victory in one Class 3A semifinal at Tahoe Donner Tennis Club in Truckee, California.
Truckee led 5-1 after 1, 7-5 after 2. Meadows forced the tiebreaker with four wins in second round and four more in final round, including a 7-5 win by Andrew Little and Angelo Barozzi in doubles in the final round.
Meadows reversed the first round results by winning 5 of the 6 tiebreaker games to win the match.
Justin Finseth and Ethan Lee were 3-0 in doubles and lost only five total games for Meadows. Little and Barozzi were 2-1, and Payton Buchmiller was 2-1 in singles.
Zach Haas didn't drop a game in going 3-0 in singles for Truckee (12-1) but lost his tiebreaker to Buchmiller. Elliot Rost and Turner Drummond were 2-1 in doubles.
The Meadows (10-3) plays Boulder City (19-0) in the championship at 8 a.m. on Friday.
In the other semifinal, Boulder City cruised to a 15-3 win over South Tahoe.
Boulder City led 5-1 after one round (all five wins were either 6-0 or 6-1), 10-2 after 2.
The Eagles swept the nine doubles sets with the teams of Karson Bailey and Ty Pendleton, and Leaf Kaboli and Philipp Zengl each going 3-0. Boen Huxford and Preston Jorgensen were 2-0, and Martin Thompson and Ethan Speaker subbed in for the final round and won.
Connor Mikkelson and Breton Erlanger each went 3-0 in singles for Boulder City.
Class 4A box scores:
Class 3A box scores:
Boulder City 15, South Tahoe 3