SUNSET TENNIS: Palo Verde boys, girls roll to region titles
October 5, 2016 - 10:42 pm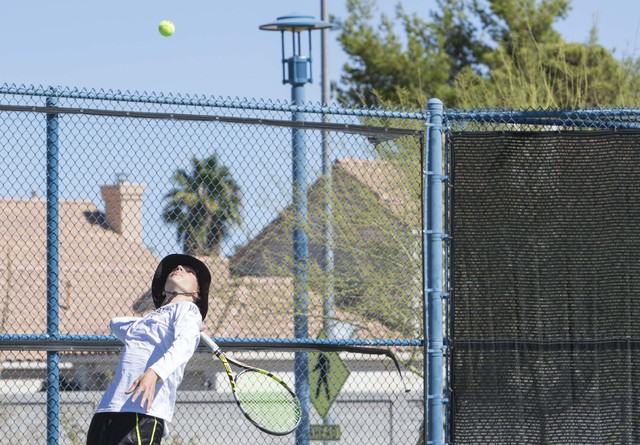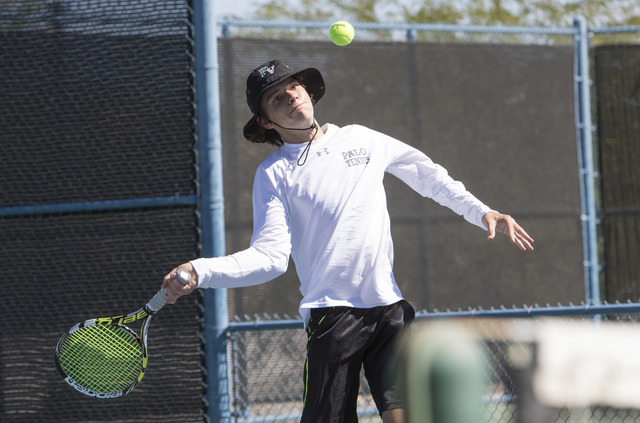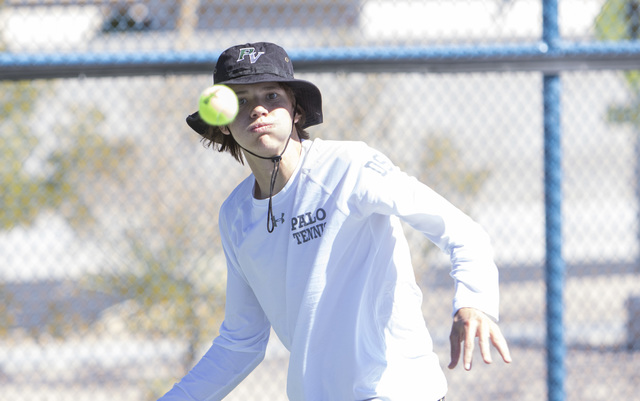 No Dylan Levitt, no problem.
Last season's state singles champion was unavailable for Palo Verde on Wednesday, but the Panthers rolled to the Class 4A Sunset Region boys championship by beating Desert Oasis 12-6 at Darling Tennis Center.
"The boys came out fired up and ready to play," Palo Verde coach Zach Brandt said. "The team bought into what we wanted to do and they executed."
Levitt is home-schooled and had advanced placement classes he was unable to miss. He won't play in the individual region tournament but will join the Panthers in Reno for the state team tournament, which begins on Oct. 20.
Even without its state champion, Palo Verde (16-0) didn't miss a beat. All three singles players went 2-1, with each falling to Desert Oasis' Ben Gajardo.
The Diamondbacks (10-5) qualified for their first region title match with an upset win over Clark on Saturday. Palo Verde's Brandon Sulzberg, who went 3-0 in doubles with his partner Davis Waid, said Desert Oasis' upset of Clark gave the Panthers inspiration.
"We know that we have that in us, but we want to make sure that we stay grounded and don't expect to win because when we expect to win, upsets happen," Sulzberg said. "Clark obviously wasn't focused and (Desert Oasis) got the best of them there. So we want to make sure that doesn't happen to us."
Palo Verde won the state tournament in 2014 and was the runner-up last season. After an undefeated regular season and an eighth consecutive region championship, Brandt has every reason to be confident going into the state tournament in Reno.
"The boys team is deep one to nine," Brandt said. "I have kids that don't even play that could play at other schools and start."
GIRLS
Defending state champion Palo Verde got strong play across the board, storming to a 13-5 victory over Bishop Gorman for the Sunset Region girls title.
The Panthers singles players each went 2-1, with each losing to Gorman's Angelique Friedrich. Palo Verde (16-0) got off to a 5-1 lead after the first round, and the deficit was too much for the Gaels (16-1) to overcome.
"That first round was huge," Brandt said. "The lineup was set up right and the girls liked where they were in the lineup. It's important who you're playing with.
"It's always nice to be able to take these kids up to Reno. They really enjoy the experience."
Justin Emerson can be reached at jemerson@reviewjournal.com. Follow on Twitter: @J15Emerson
Boys box score:
Girls box score:
Palo Verde 13, Bishop Gorman 5