Roundup: Cimarron sneaks by Las Vegas High
August 28, 2018 - 8:46 pm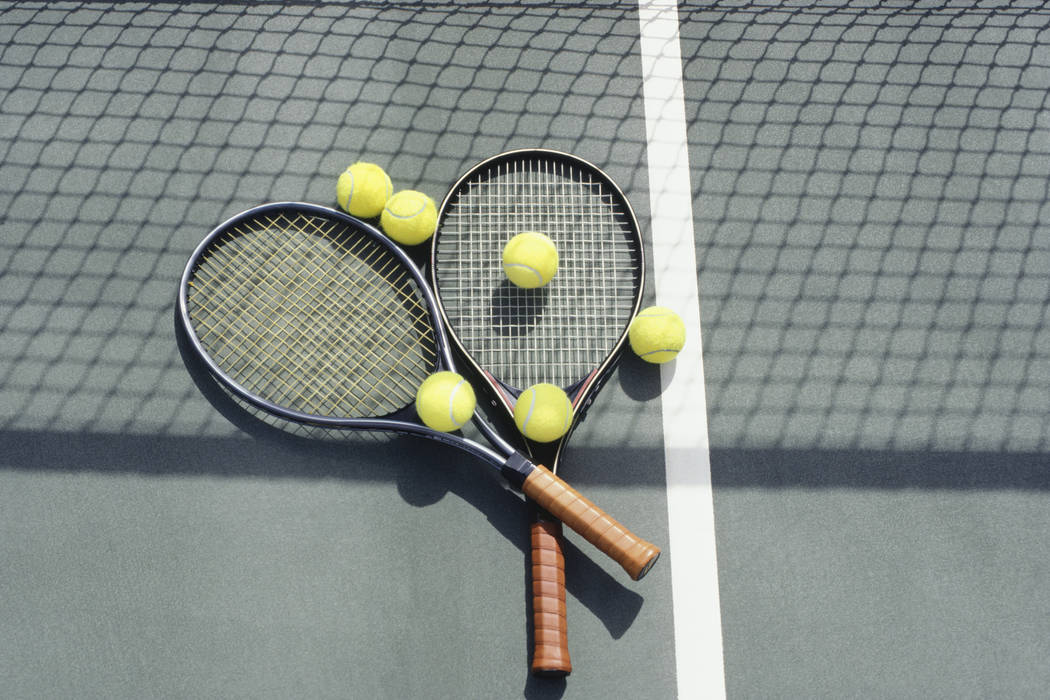 Aaliyah Hanley and Destiney Guerrero each went 2-1 in singles Tuesday as Cimarron-Memorial's girls tennis team nipped host Las Vegas in a tiebreaker, 10-9.
Jessica Marco and Jasmine Reiter went 2-1 in doubles for Cimarron.
Boulder City 12, Foothill 6 — At Boulder City, Olivia Mikkelson went 3-0 in singles, and the doubles team of Eugenia Kryshchuk and Tegan Pappas was 3-0 as the Eagles soared past the Falcons.
Olivia Goodfellow and Reggi Gibbs each went 2-1 in singles for Boulder City.
Natalie Bowman and Katelyn Fox were 2-1 in doubles for the Eagles.
Palo Verde 15, Arbor View 3 — At Palo Verde, the freshman doubles teams of Caroline Fitzpatrick and Irene Cho, and Ruby Bradford and Rylie Stagg each went 1-0 to help the Panthers to defeat the Aggies.
Shadow Ridge 13, Desert Pines 5 — At Shadow Ridge, Caitlyn Covington was 3-0 in singles play to help the Mustangs down the Jaguars.
Faith Lutheran 15, Centennial 3 — At Darling Tennis Center, Mira Filiberti and Arianna VanHouweling each went 2-0 in singles to lead the Crusaders over the Bulldogs.
Bonanza 12, Rancho 0 — At Rancho, the Bengals won by forfeit.
Eldorado 12, Canyon Springs 0 — At Eldorado, the Sundevils beat the Pioneers by forfeit.
Legacy 12, Cheyenne 0 — At Cheyenne, the Longhorns defeated the Desert Shields by forfeit.
Box scores:
Cimarron-Memorial 10, Las Vegas 9
Faith Lutheran 15, Centennial 3
Shadow Ridge 13, Desert Pines 5