Roundup: Clark handles Bonanza at home
September 7, 2017 - 8:37 pm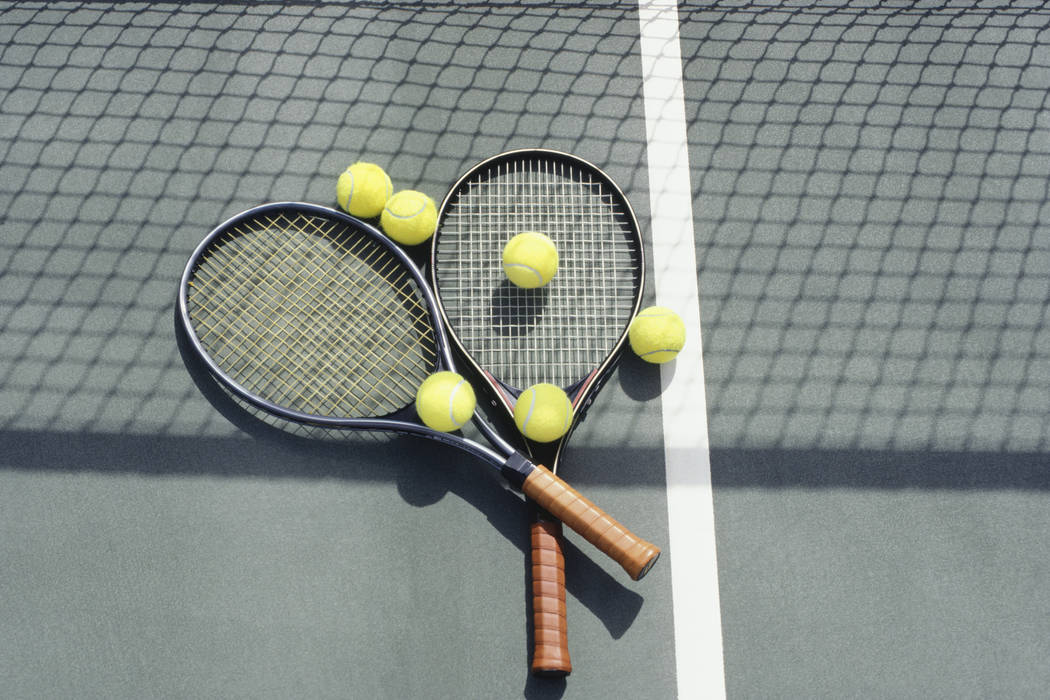 Audrey Boch-Collins posted a 3-0 record in singles play to lift Clark's girls tennis team to an 11-7 home victory over Bonanza on Thursday afternoon.
Aubrey Adams was 2-1 for the Bengals.
Durango 12, Cimarron-Memorial 6 — At Durango, the doubles teams of Maggie Concannon and Maddie Concannon, and Breanna Bui and Emmali Vasquez both went 3-0 to power the Trailblazers past the Spartans.
Centennial 12, Desert Oasis 6 — At Desert Oasis, Sara Altfas and Kathleen Wondra went 3-0 in doubles as the Bulldogs topped the Diamondbacks.
Faith Lutheran 14, Legacy 4 — At Legacy, Summer Stadtlander and Jade Mayweather were 2-0 in singles play to lead the Crusaders to a victory over the Longhorns.
Natalia Damien was 3-0 in singles to pace Desert Oasis.
Spring Valley 14, Arbor View 4 — At Spring Valley, Nicole Attallah, Seda Sargsyan and Jennifer Do each went 3-0 in singles to lead the Grizzlies past the Aggies.
The doubles team of Alexa Rojas and Mandy Lu went 2-0 for Spring Valley.
Bishop Gorman 18, Shadow Ridge 0 — At Gorman, Emma Kane posted a 2-0 singles record, and Giovanna Chaparro and Karissa Matthews were 2-0 to lift the Gaels to a decisive vicory.
The Meadows 12, Western 0 — At The Meadows, the Mustangs beat the Warriors by forfeit.
Desert Pines 12, Sunrise Mountain 0 — At Sunrise Mountain, the Jaguars defeated the Miners by forfeit.
Foothill at Coronado — The match between the Falcons and Cougars was postponed.
The match has been tentatively rescheduled for Sept. 26.
Cheyenne at Adelson School — The match between the Desert Shields and Lions was postponed.
The schools will make up the match on Sept. 27.
Moapa Valley at Basic — The match between the Pirates and Wolves was postponed.
Box Scores:
Durango 12, Cimarron-Memorial 6
Spring Valley 14, Arbor View 4
Bishop Gorman 18, Shadow Ridge 0
Moapa Valley at Basic, PPD
Cheyenne at Adelson School, PPD
Foothill at Coronado, PPD