Roundup: Doubles teams lead Moapa Valley over Basic
August 30, 2018 - 8:17 pm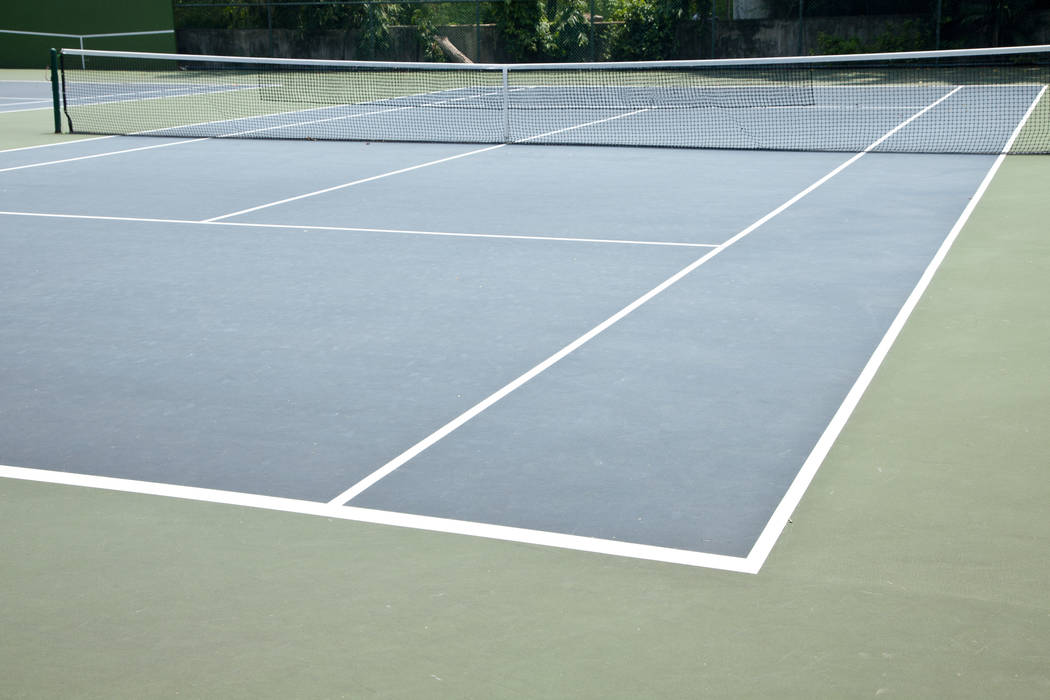 Moapa Valley had a pair of doubles teams go 2-0 on Thursday as the Pirates defeated Basic 10-8 in Overton.
The teams of Averee Widdison and Courtney Zerkle, and Floor Dieleman and Elin Rohdin both went 2-0.
Tjaden Giles and Matisun Skirvin each went 2-0 in singles for the Wolves.
Foothill 11, Durango 7 — At Foothill, Katherine and Kristel Peralta went 3-0 in doubles to lead the Falcons over the Trailblazers.
Emily Pham and Jocelyn Jauregi went 2-1 in doubles for Durango.
Arbor View 11, Eldorado 7 — At Arbor View, Marta Suardiaz-Samaniego and Katie Whalen went 2-0 in doubles to lead the Aggies over the Sundevils.
Eldorado's Devyn Swain was 3-0 in singles.
Bonanza 18, Cimarron-Memorial 0 — At Bonanza, Rachel Wurmbrand, Kelsey Spence and Georgi Thwaits each went 3-0 in singles as the Bengals shut out the Spartans.
Rachel Perez-Soto and Jenalyn Silver went 3-0 in doubles for Bonanza.
The Meadows 18, Chaparral 0 — At The Meadows, Grace Nemec's 3-0 day in singles led the Mustangs in a shutout victory over the Cowboys.
Alice Sun and Michelle Luh went 2-0 in doubles for The Meadows.
Palo Verde 12, Centennial 6 — At Centennial, the Panthers beat the Bulldogs.
Centennial's Josie Wondra went 3-0 in singles.
Justice Pence and Salome Medina went 1-0 in doubles for the Bulldogs.
Las Vegas 12, Canyon Springs 0 — At Canyon Springs, the Wildcats beat the Pioneers by forfeit.
Faith Lutheran 12, Rancho 0 — At Rancho, the Crusaders secured a forfeit victory over the Rams.
Shadow Ridge 12, Legacy 0 — At Legacy, the Mustangs defeated the Longhorns by forfeit.
Del Sol 12, Mojave 0 — At Del Sol, Del Sol won via forfeit over Mojave.
Boulder City 12, Pahrump Valley 0 — At Pahrump, the Eagles defeated the Trojans by forfeit.
Box scores:
Bonanza 18, Cimarron-Memorial 0
Las Vegas 18, Canyon Springs 0