Roundup: Roadrunners edge Virgin Valley on tiebreaker
September 25, 2017 - 8:36 pm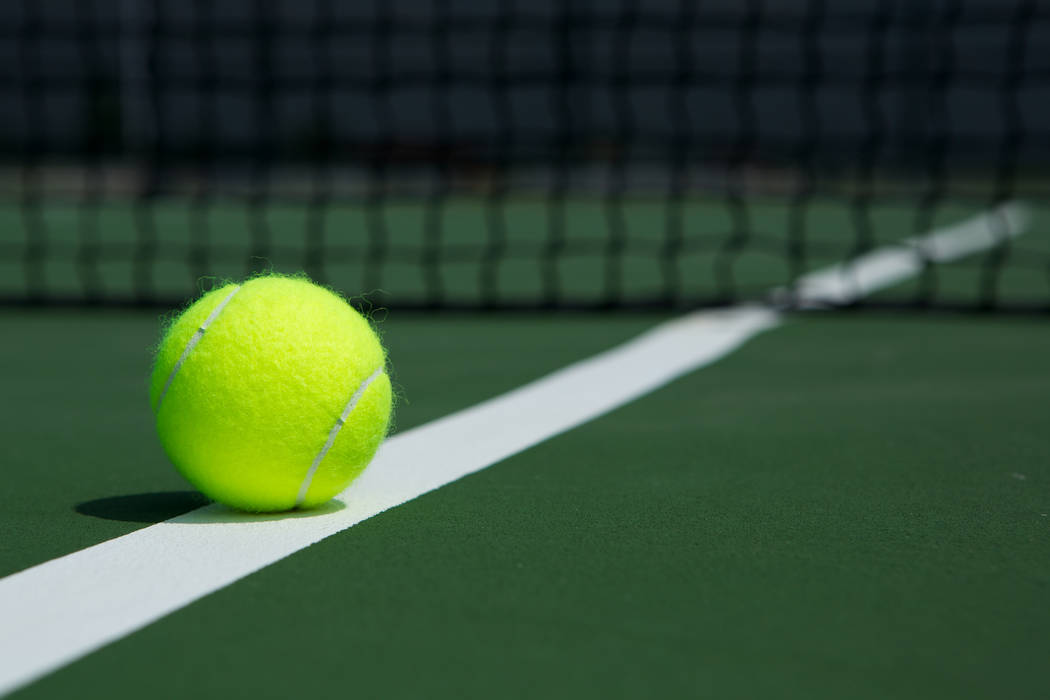 Tech's girls tennis team won a tiebreaker 4-2 to edge visiting Virgin Valley 10-9 on Monday.
Sandra Lu and Jacqueline Pacheco went 3-0 in doubles for the Roadrunners.
Palo Verde 11, Faith Lutheran 7 — At Faith Lutheran, Isabella Shelton and Shelby Graber went 3-0 in doubles as the Panthers beat the Crusaders.
Kennedy Barr went 2-0 in singles for Faith Lutheran.
Boulder City 12, Moapa Valley 6 — At Overton, Olivia Mikkelson, Tegan Pappas and Olivia Goodfellow each went 3-0 in singles to lead the Eagles past the Pirates.
Morgan Aikele Morgan and Lillian Leavitt went 3-0 in doubles for Moapa Valley.
Basic 12, Eldorado 6 — At Eldorado, Mikayla Burg, Tjaden Giles and Shelby Black each finished 3-0 in singles as the Wolves defeated the Sundevils.
Eldorado's doubles teams of Heather Holman and Devyn Swain, and Navtej Raju and Jessica Samano-Ramirez each went 3-0.
Valley 13, Las Vegas 5 — At Valley, the Vikings had three doubles teams finish 3-0 as they defeated the Wildcats.
The teams of Ruby Valencia and Claire Angel, Shalom Wundimu and Annelisa Laizure, and Deanine Dilworth and Catarina Guedes-Almeida each went 3-0 for Valley.
Karla Torres was 3-0 in singles to lead Las Vegas.
Cheyenne 15, Western 3 — At Cheyenne, Ludovica Piccioli went 3-0 in singles play to lead the Desert Shields past the Warrriors.
The doubles teams of Kiara McGilbra and Valeria Lujan-Franco, and Arey'ana Banks and Jaidy Guardado-Perez each went 2-0 for the Desert Shields.
Rancho 15, Canyon Springs 2 — At Rancho, the Rams swept the singles sets to top the Pioneers.
Anakaren Martinez, Arna West and Elizabeth Parra each went 3-0 in singles for Rancho.
Foothill 15, Silverado 3 — At Foothill, Marlaina George and Victoria Bickel finished 3-0 in doubles as the Falcons defeated the Skyhawks.
Foothill's doubles team of Emma Grant and Katelyn Woodworth finished 2-0. Emily Campbell was 3-0 in singles for the Falcons.
Lyric Ciarlo went 2-1 in singles for Silverado.
Coronado 15, Green Valley 3 — At Coronado, Megan King was 3-0 in singles as the Cougars beat the Gators.
The Meadows 16, Desert Pines 2 — At The Meadows, Olivia Waysack and Audrey Grigore each went 3-0 in singles as the Mustangs defeated the Jaguars.
Claire Strimling and Isabella Monroe went 3-0 in doubles for The Meadows.
Chaparral 11, Del Sol 7 — At Del Sol, the Cowboys defeated the Dragons.
Yaneli Rodriguez went 3-0 in singles to lead Del Sol. Emma Bartel and Melissa Burnett teamed to go 2-1 in doubles for the Dragons.
Adelson School 10, Mojave 8 — At Mojave, the Lions edged the Rattlers.
Poleth Rodriguez-Cardenas finished 3-0 in singles for Mojave.
Box scores:
Boulder City 12, Moapa Valley 6
The Meadows 16, Desert Pines 2
Palo Verde 11, Faith Lutheran 7