Thursday's high school scores, top performers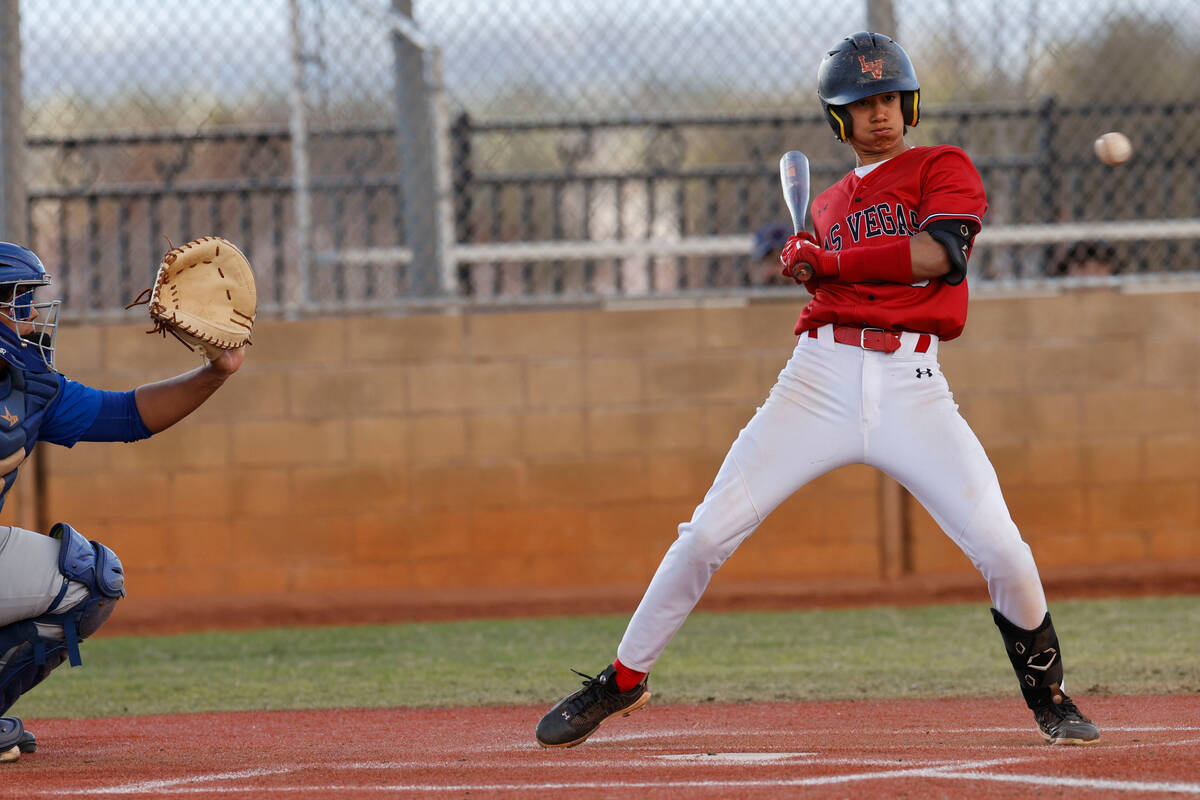 Thursday's top high school performances:
Baseball
Theodore Chartier, Legacy: The senior went 2-for-3 with a double, a triple and and RBI to help the Longhorns rout Del Sol 15-0
Kyle McDaniel, Pahrump Valley: The senior pitcher went the distance, striking out 13 and allowing just one hit, to earn the win in a five-inning, 10-0 victory over Eldorado.
Tyson Owens, Bonanza: The junior pitcher struck out nine while tossing a five-inning two-hitter to lead the Bengals past Mojave 11-0.
Jeremy Spencer, Boulder City: The senior threw a complete-game one-hitter to help the Eagles roll to an 8-0 victory over Western.
Christian Wilkes, Shadow Ridge: The junior went 2-for-2 with a triple and four RBIs in the Mustangs' 21-1 win over Desert Pines.
Softball
Jenna Becker, Doral Academy: The junior went 2-f0r-4 with two doubles and two RBIs in the Dragons' 12-0 win over Eldorado. She also earned the victory, allowing one hit and striking out 13 in five innings.
Carmen Castro, SLAM Academy: The sophomore went 3-for-4 with a home run and five RBIs to help the Bulls defeat Clark 16-6.
Reggi Frei, Virgin Valley: The junior went 5-for-5 with two triples, a double and seven RBIs as the Bulldogs collected 30 hits in their 34-2 win over Valley.
Macy Magdaleno, Silverado: The senior struck out eight while tossing a one-hitter to lift the Skyhawks over Spring Valley 12-0.
Avari Morris, Green Valley: The senior pitcher tossed a complete-game hour-hitter, striking out 14, to help the Gators edge Liberty 2-1.
Scores
Baseball
Bonanza 11, Mojave 0
Boulder City 8, Western 0
Centennial 7, Cimarron-Memorial 3
Shadow Ridge 21, Desert Pines 1
Doral Academy 9, Chaparral 5
Pahrump Valley 10, Eldorado 0
Las Vegas 5, Green Valley 4
Legacy 15, Del Sol 0
Moapa Valley 16, Canyon Springs 2
Basic 7, Palo Verde 3
Clark 17, Cheyenne 1
SLAM Academy 19, Sunrise Mountain 3
Faith Lutheran 7, Rancho 0
Virgin Valley 9, Kanab (Utah) 1
Softball
Moapa Valley 19, Desert Pines 0
Doral Academy 12, Eldorado 0
Green Valley 2, Liberty 1
Pahrump Valley 10, Canyon Springs 0
SLAM Academy 16, Clark 6
Silverado 12, Spring Valley 0
Virgin Valley 34, Valley 2
Coaches are encouraged to call in scores to the Review-Journal sports desk at 702-380-4587.