DIVISION I TRACK: Liberty senior continues golden discus tradition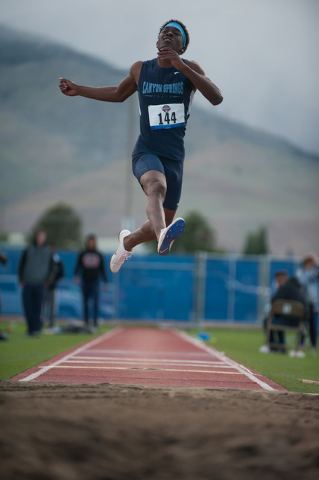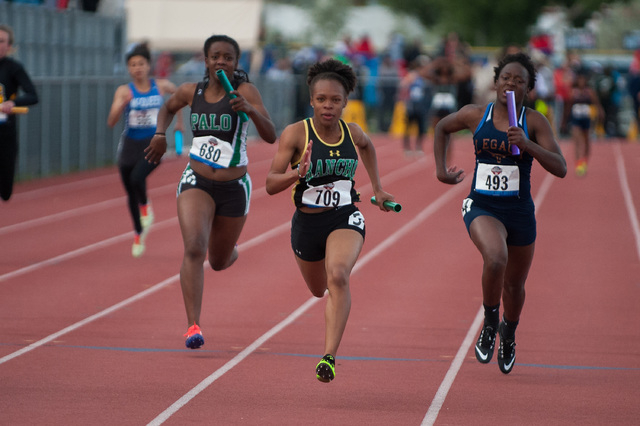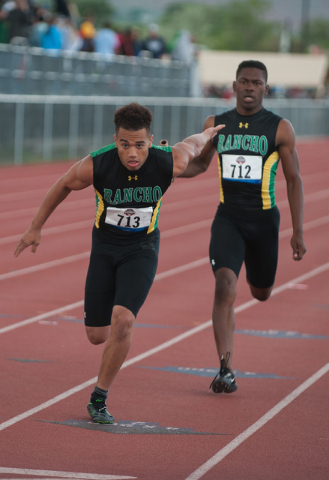 CARSON CITY — Nick Tapuala and the other throwers on Liberty's boys track and field team constantly are reminded about the accomplishments of their predecessors.
Tapuala made sure the Patriots' tradition of success continued Friday.
Tapuala won the discus at the Division I state track and field meet with a mark of 178 feet, 9 inches despite unfavorable conditions at Carson High and became the third Liberty thrower to take home a state title in the event since 2011.
The senior joins former Patriots Reno Tuufuli (2013 and 2014) and Jordan Kapeli (2011) as state champions in the discus.
"We just wanted to keep it going," Tapuala said.
Tapuala struggled through his series and was in third place after three throws. But Liberty throws coach Timothy Cagle gave Tapuala and teammates Cyrius Vea and Corey Moore a pep talk during the break, and Tapuala unleashed his winning throw on his fourth attempt.
"After he got into our ear, I realized this is state. We need to go off," Tapuala said. "I had to pull through. Like they always say, it's a game of adjustment."
Vea, who was the runner-up at state in the discus last season as a junior, finished third with a mark of 164-9, and Moore, a freshman, was fifth at 159-0 for Liberty.
"They're competitors and they're battle tested," Cagle said. "It's family, but the main thing is they have that competitive drive. When they get in it, they battle each other."
Centennial leads the Division I boys standings with 42 points, and Silverado is second with 31 points. Led by its trio of throwers and David Washington, who came from behind to win the 110-meter hurdles, Liberty scored 30 points during the first day of the meet and is tied for third with McQueen.
Silverado's Zakee Washington quickly made up the stagger in the boys 400 and set a personal best in winning with a time of 47.27. Las Vegas' Tre James ate up the curve in the 200 and held off Centennial's Savon Scarver to win in 21.99.
The Division I meet concludes Saturday at Carson High with the track events starting at 8 a.m. and the field events scheduled to begin at 9.
Centennial's Karina Haymore had the highlight of the meet thus far as she broke a 40-year-old record to win the girls 800. The junior crossed the line in 2 minutes, 9.80 seconds, topping the all-time Nevada record of 2:09.90 set in 1975 by Kathy Weston of Reno.
Haymore's time is even more impressive considering the weather. The temperature at the start of the meet was 54 degrees and dipped low enough for a few snowflakes to fall late in the afternoon. Competitors also battled a steady breeze that gusted up to 30 mph.
"I was a little worried about the elevation and the wind that was happening today, but my goal was to break the record and all the glory goes to God," Haymore said. "Last year at state when I won the 800 I was like (seventh-tenths of a second) away from Sydney Badger's (meet) record, and so it was my goal to come back and beat not only hers but the one set way back then."
Centennial, the five-time defending girls champion, leads the Division I standings with 56 points.
Also, Rancho girls set a stadium record in winning the 400 relay (48.35), and Valley's Eimainei Thomas-Palmer won triple jump with a stadium-record mark of 37-9¼.
Results: