Ian Jackson helps Arbor View boys to Richard Lewis Invitational title
April 21, 2017 - 10:57 pm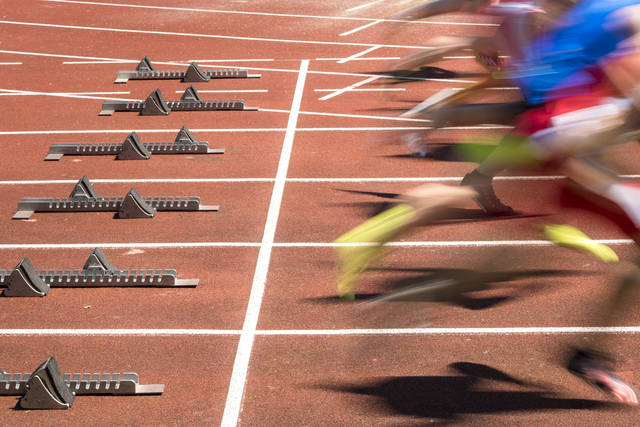 Ian Jackson won both distance races Friday to help Arbor View's boys track team win the team title at the Richard Lewis Invitational in Overton.
Jackson won the 1,600-meter run in 4 minutes, 29.71 seconds and took the 3,200 in 9:56.31.
Arbor View finished with 109 points. Coronado was second with 86. Legacy took third with 82. Bishop Gorman (74.33) and Mojave (71) rounded out the top five.
Legacy's Jamaal Britt set meet records in both hurdle events on his way to three individual event wins.
Britt's time of 14.24 in the 110 hurdles was .06 seconds faster than the previous mark of 14.3 set by Mojave's Rashaun Greer in 2005.
Britt shattered the record in the 300 hurdles, winning in 37.51. The previous mark of 39.2 was set by Canyon Springs' Demarcus Walker in 2014.
Britt also won the long jump with an effort of 23 feet. He also ran a leg on the Longhorns' winning 800 relay team.
In the girls meet, Deborah Grant and Mia Smith each won two individual events to help Green Valley capture the team title.
Grant won the 100 in 12.34 and finished first in the 200 in 25.04. She also was a part of the Gators' winning 1,600 relay team.
Smith swept the distance events, taking the 1,600 in 5:33.17 and the 3,200 in 12:19.87.
Green Valley finished with 130½ points. Coronado was second with 113½. Arbor View (92½), Bishop Gorman (70½) and Faith Lutheran (55) completed the top five.
Summaries: