REGION TRACK: Green Valley's Buck vaults to Sunrise title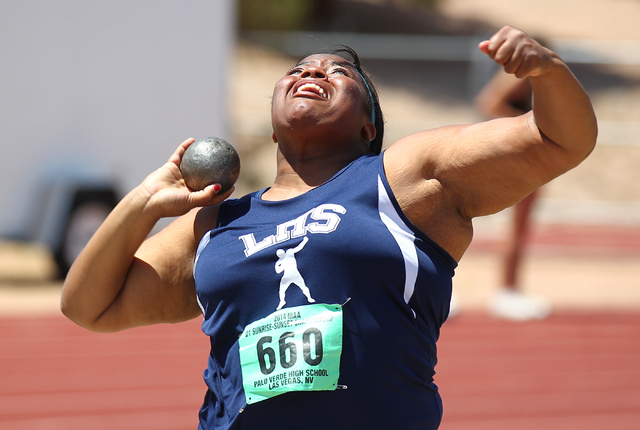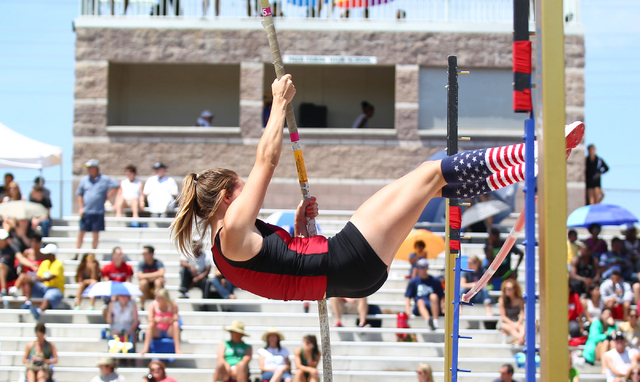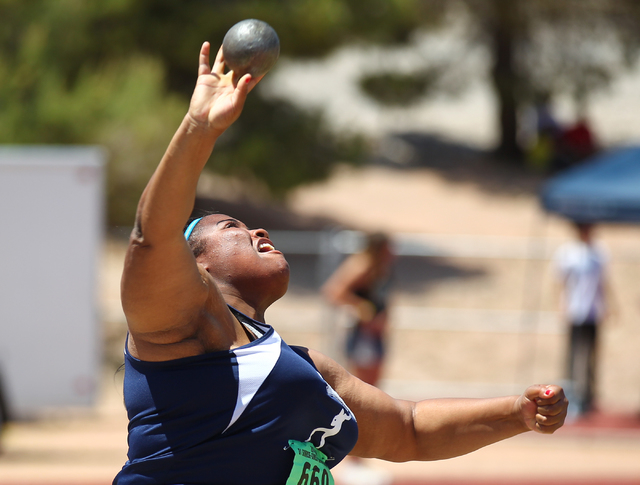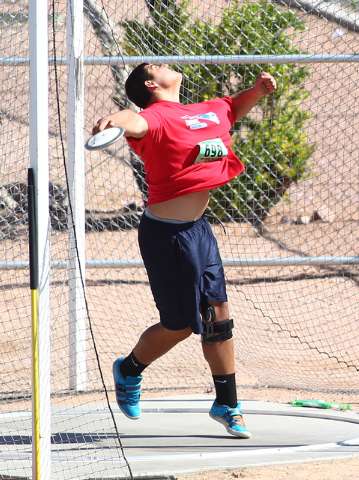 Before Saturday, Green Valley already had 21 Sunrise Region champions from pole vaulting alone.
Ever since the school opened in 1991, the Gators have been a constant threat to local competitors.
On Saturday morning, Rachel Buck continued the tradition and became No. 22 after clearing 10 feet, 6 inches at Palo Verde. The senior, who plans to continue pole vaulting at Minnesota-Duluth, is now a back-to-back Sunrise Region champion.
"It feels pretty cool," she said. "It's taken a lot of hard work and dedication to get here."
Buck's teammates took the next two spots to give the Gators a sweep. Sydney Eastwood finished second after clearing 10-0, and McKenzie Gravo was third with a 9-6 for the Gators, who got 27 team points from the event. Katie Brewster was sixth with a 9-0 vault for Green Valley.
"It's so cool," Buck said. "I'm not sure that's been done recently, or ever, so I'm just so happy we all did well and that we have a really strong pole vault team this year."
Green Valley pole vault coach Michael Holly couldn't have asked for a better performance.
"The girls have had a great year and have worked so hard," Holly said. "They're very dedicated kids."
Also Saturday, Liberty senior Reno Tu'ufuli broke his Sunrise Region discus record by throwing 183-4. The mark also gave him the Southern Zone record, which was held by Bonanza's Frank Mir for 15 years.
"Today was a pretty good day just because I broke those records," Tu'ufuli said. "But I really wanted to do better than that. It was a good start, but I just couldn't really put it all together and throw as far as I wanted to."
Liberty senior Ashlie Blake, easily won the girls shot put with an effort of 50-0½, topping her Sunrise Region record of 47-10¼. The mark was nearly 13 feet farther than the region's second-place finisher.
Bishop Gorman senior Randall Cunningham won the long jump with a mark of 21-8. He will compete in the high jump, an event in which he has jumped 7-2 this year, next Saturday.
Contact reporter Ashton Ferguson at aferguson@reviewjournal.com or 702-383-0430. Follow him on Twitter: @af_ferguson.
First-day summaries: