Centennial boys, girls sweep Silver State Invitational titles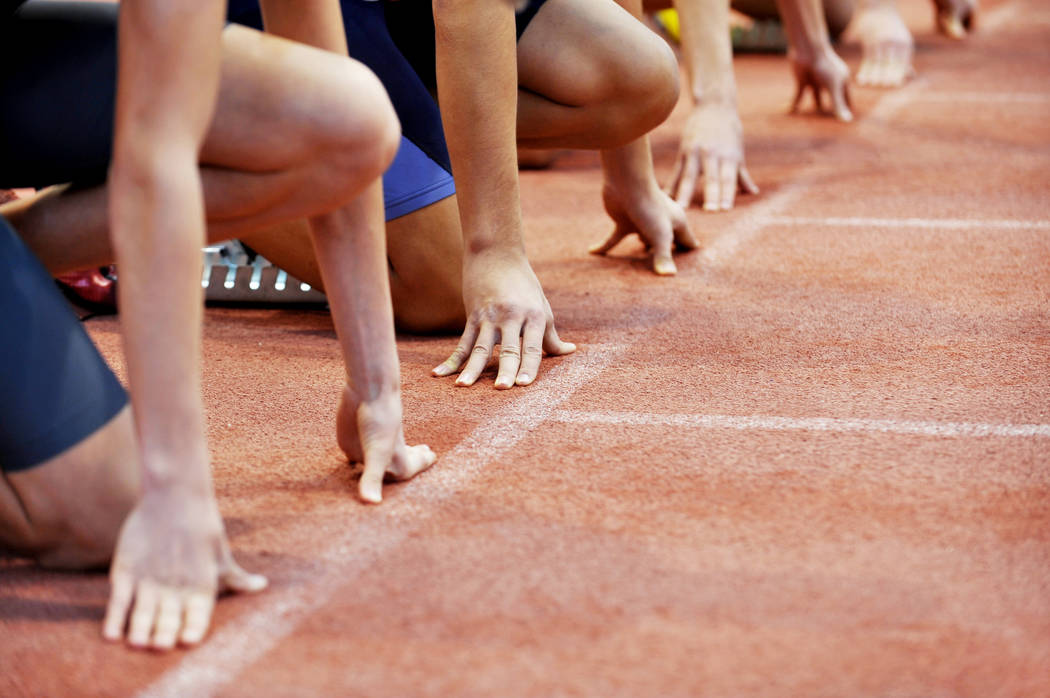 Ashley Moore won two individual events and finished second in another to help Centennial's girls track team capture first place in the Silver State Invitational at Coronado on Friday.
Moore posted marks of 18 feet, 6¼ inches to win the long jump and 40-5¼ to win the triple jump. She also placed second in the 100-meter hurdles.
Quincy Bonds and Kennedy Brace each won two individual events for the Bulldogs.
Bonds swept the hurdles, winning the 100-meter high hurdles in 14.64 seconds and the 300 low hurdles in 46.31.
Brace won the 200 in 25.4 and the 400 in 57.87.
Centennial finished with 142½ points to lead a 23-team field. Silverado (73), Coronado (61), Liberty (48½) and Sierra Vista (48½) rounded out the top five.
Liberty's Aaliyah Soa swept the throwing events, winning the shot put with a mark of 40-4, and throwing 147-0 to take the discus.
Desert Pines' Jazmin Felix won the 3,200 in 11:51.59 and finished second in the 1,600.
Silverado's Grace Cunningham cleared 5-5 to win the high jump and was third in the long jump.
Centennial also captured the boys title, scoring 80 points to edge Bishop Gorman (79). Las Vegas was third with 71, followed by Liberty (66) and Coronado (61½).
The Bulldogs finished fourth and Gorman fifth in the 1,600 relay, the day's final event.
Gorman's Massimillano Swenson won the 1,600 in 4:27.81 and the 3,200 in 9:48.37, and teammate Donovan Smith won the 110 hurdles in 15.03 and was third in the 300 hurdles.
Las Vegas' Miles Davis won the 200 21.64 and the 400 in 48.24.
Liberty's Corey Moore threw 180-8 to win the discus by more than 43 feet, and won the shot put with an effort of 50-7. The Patriots' Cervontes White was first in the 100 in 10.84 and second in the 200.
Coronado's Justin Watterson won the 300 hurdles in38.57 and was third in the 110 hurdles.