Roundup: Tech tops Cheyenne in five sets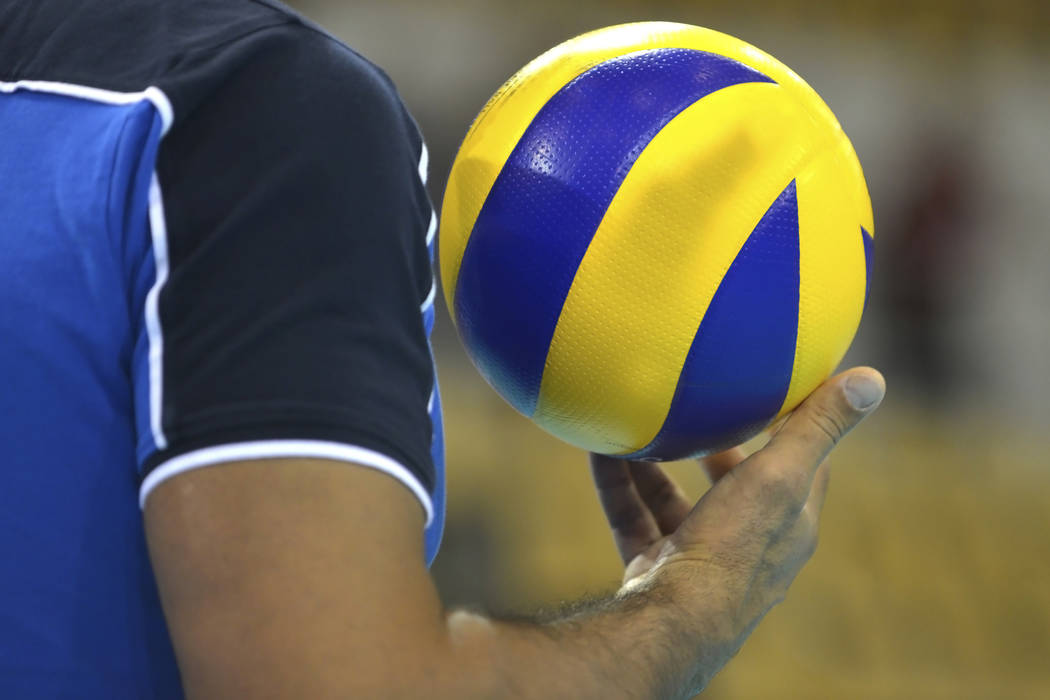 Jerin Lacson had 17 kills Tuesday to help Tech's boys volleyball team outlast host Cheyenne, 25-16, 23-25, 25-16, 30-32, 15-13.
Christian Mixon had six blocks, and Justin Lolong served four aces for the Roadrunners.
Denzell Brown had 18 assists and 20 digs for the Desert Shields. Ryan Buchanan had nine kills, and Victavion Conway-Fox added five blocks for Cheyenne.
Cimarron-Memorial 3, Bishop Gorman 2 — At Gorman, Johnathan Mika had 14 kills and six digs as the Spartans defeated the Gaels, 25-15, 21-25, 25-27, 25-13, 15-9.
Hakeem Williams added eight kills and four digs for Cimarron.
Gorman's Bradley Johnson had 14 kills, and Aiden Napoli had 32 assists for for the Gaels.
Chaparral 3, Clark 2 — At Chaparral, Iopu Tauli'ili had 12 kills and four blocks to help the Cowboys outlast the Chargers, 25-22, 15-25, 20-25, 26-24, 15-9.
Chris Chavarria added seven kills and five blocks for Chaparral.
Danniel Navata had 12 kills, three aces and two blocks for Clark.
Centennial 3, Coronado 1 — At Coronado, Andrew Shiheiber had 46 assists in the Bulldogs' 22-25, 25-21, 25-22, 25-12 win over the Cougars.
Mark Frazier had 15 kills and three blocks, and Nahmani Brown had 13 kills and three blocks for Centennial, which got six kills and eight blocks from Cole Kahle.
Jacob Ceci had 16 kills and five blocks, and Alex White added 35 assists for Coronado.
Shadow Ridge 3, Green Valley 1 — At Green Valley, Justin Ahlstrom had 34 assists to lead the Mustangs to a 21-25, 25-18, 26-24, 25-19 win over the Gators.
Zach McArthur supplied 13 digs and 12 kills for Shadow Ridge.
Devon Ainslie had 21 assists and 11 digs for Green Valley, which got 16 kills and nine digs from Kyle Cronic.
Mojave 3, Rancho 1 — At Rancho, T.J. Blanchard had 19 digs, 13 kills and four aces and Jay Cabbab had 16 digs as the Rattlers turned back the Rams, 25-22, 25-21, 20-25, 25-19.
Tay Alexander notched 13 digs and five kills, and Sebastian James supplied nine kills and three digs for Mojave.
Adlai Rodriguez had 17 kills and 15 digs, and teammate Jhonathen Reyes added 22 assists for Rancho.
Palo Verde 3, Silverado 0 — At Silverado, Andrew Tingey had seven kills as his Panthers defeated the Skyhawks, 25-17, 25-16, 25-12.
Cooper Jarman had 27 assists and seven digs, Jared Brady had seven kills, and Sam Johnson added five kills for Palo Verde.
Caden Thomas had four kills and seven digs for Silverado.
Desert Oasis 3, Valley 0 — At Desert Oasis, Gage Sarna had 17 assists and two aces, and Josh Bastin provided seven kills and three aces to power the Diamondbacks to a 25-15, 25-13, 25-13 sweep of the Vikings.
Liam Morrissey had eight kills, and Branon Walker added four kills for Desert Oasis.
Efran Zepeda had three digs and two kills for Valley.