SUNSET VOLLEYBALL: Mustangs shed dark-horse label, upend Panthers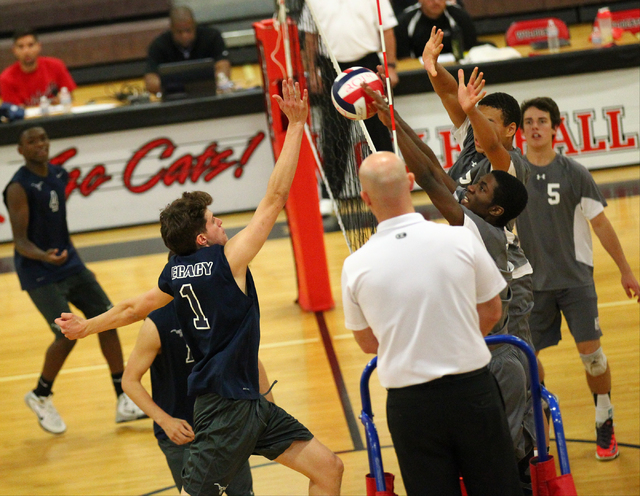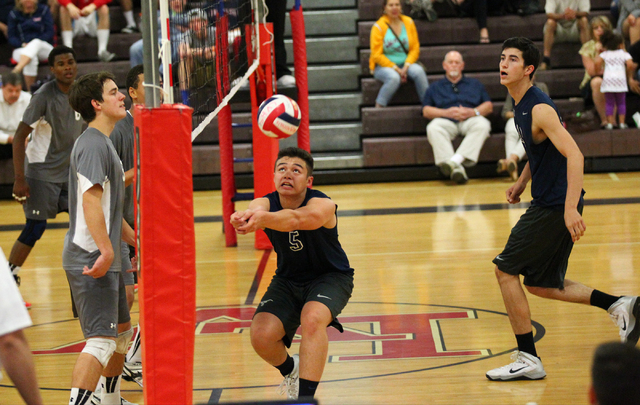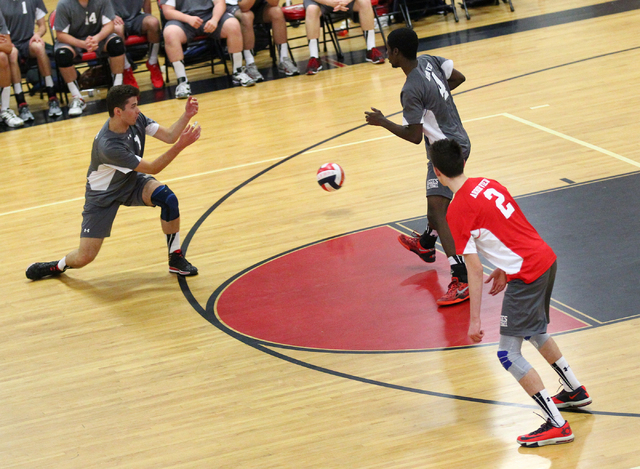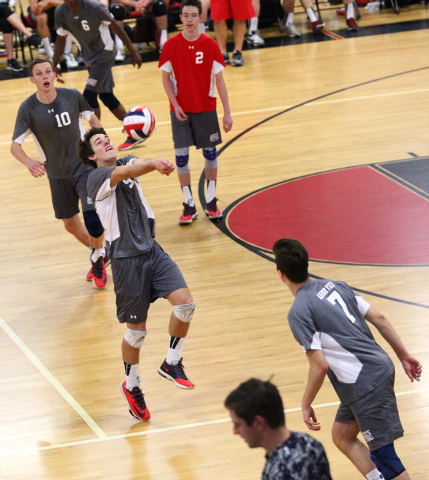 Shadow Ridge boys volleyball coach Travis Underwood said his team has taken on the role of dark horse, always flying under the radar as far as recognition goes.
Even the Mustangs faithful chant "dark horse" several times during their matches.
But Shadow Ridge played more like a contender Thursday, topping Northwest League champion Palo Verde 15-25, 25-19, 25-20, 25-23 in the semfinals of the Sunset Region tournament at Las Vegas High.
The Mustangs (13-5) will face Legacy (25-3) at 7 p.m. Friday in the region final. Both teams qualify for the Division I state tournament, which begins Tuesday at Legacy.
Quinn Peterson led the Mustangs with 27 kills, and teammate Nathan Makaiwi had 48 assists. A.J. Makaiwi was huge on the defensive end with a team-high 45 digs.
"It was all about believing we could get it done," Underwood said. "We like the dark-horse role, but we also have high expectations. We just played an all-around game tonight."
Palo Verde (27-8) was impressive early on, using kills from Michael Simister and James Clawson to take the first set. But the Mustangs picked themselves off the floor, and Palo Verde had no answer in the final three sets.
"The last meeting with Palo really helped us," said Underwood, whose team pushed the Panthers to five games in the regular-season finale on May 8. "We learned a lot from that game. The kids believed they could play with Palo, and it showed tonight."
For Palo Verde, Andrew Weston had 36 assists. Clawson finished with 19 kills, and Simister added 11 kills.
"They played better, it's that simple," Clarke said. "It's tough knowing you can play much better. It just wasn't our night."
Legacy 3, Arbor View 1 — Tanner Compton had 17 kills and 12 digs, and Trent Compton had 15 kills, four aces and eight digs as the Longhorns used their experienced frontline to down the Aggies 17-25, 25-15, 25-22, 25-19 in the other semifinal.
Braden Liu had 42 assists, five digs and two aces, and Anthony Cabrera had 17 digs for Legacy.
Darrell Swanson led Arbor View (21-6) with 18 kills, 15 digs and two aces. Chris Heron added 37 assists, and Darien Bradley had 11 kills and nine digs for the Aggies.
Box scores: