VOLLEYBALL: Centennial rallies to take down Palo Verde in five sets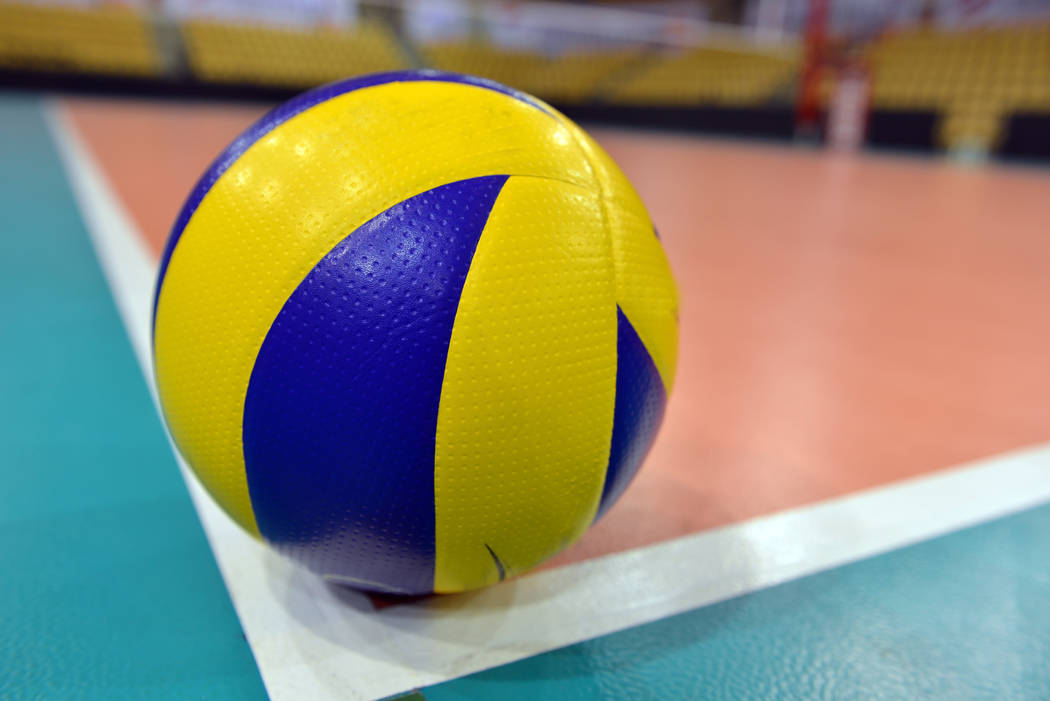 Kade Frischknecht had 23 kills, 11 digs and three aces, and Sam Belnap recorded 43 assists and 11 digs as Centennial's boys volleyball team came back from a two-set deficit to stun host Palo Verde 20-25, 24-26, 25-22, 25-20, 18-16 on Tuesday.
Farries Gardner tallied 18 kills and seven digs, and Cole Kahle supplied seven kills and three blocks for Centennial.
Haden Van Orden notched 39 assists and 13 digs, and Scott Solan had 16 kills and four blocks for Palo Verde.
Stephen Banks added nine kills and seven digs and Grant Tingey had seven kills and five blocks for the Panthers.
Green Valley 3, Silverado 1 — At Green Valley, Cameron Hogan supplied 39 assists as the Gators downed the Skyhawks, 21-25, 25-19, 25-22, 25-15.
James Reed tallied 15 kills and eight digs for Green Valley. Cooper Burgess had 12 kills, and Michael Soha had seven blocks for the Gators.
Cody Steckel notched 16 digs and 12 kills, Jaden Mohler contributed 32 assists, and Jaden Keomaka added 14 kills to lead Silverado.
Shadow Ridge 3, Legacy 1 — At Legacy, C.J. McInnis recorded 48 assists and seven digs, and Travis Hoadley tallied 27 digs to help the Mustangs top the Longhorns, 25-21, 25-13, 22-25, 25-20.
Tanner Franklin had 16 kills, 15 digs and four blocks, and Derek Robnett supplied 16 kills, 15 digs and three blocks for Shadow Ridge.
Christian Brown had 18 assists, nine digs and three kills, and Dominic Harris provided 14 kills and seven digs for Legacy, which also got six kills and six blocks from Davick Clark.
Foothill 3, Basic 1 — At Foothill, Caleb Stearman notched 37 assists, eight digs and five kills to lead the Falcons to a 16-25, 25-14, 25-19, 25-20 win over the Wolves.
Troy Bell dished out 27 digs, and Dallen Martineau supplied seven kills and five blocks for Foothill.
Matt Gajeski posted 34 assists to lead Basic. Trevor Robbins had 10 kills, and teammate Jacob Fulton tallied eight kills for the Wolves.
Coronado 3, Liberty 0 — At Liberty, Nik Purser tallied 10 kills and nine digs, and Ben Truman notched nine kills as the Cougars swept the Patriots, 25-14, 25-17, 26-24.
Stuart White added six blocks for Coronado.
Hugo Hernandez led Liberty with 19 assists, 12 digs and four blocks, and teammate Dominic Merten had 20 digs.
Troy Fautanu added 11 kills, and Lucas Husli supplied seven kills and two digs for Liberty.
Arbor View 3, Cimarron-Memorial 0 — At Arbor View, Carson Driscoll passed out 25 assists to go with three blocks, and Treven Clizbe tallied 18 kills as the Aggies took down the Spartans, 25-10, 25-22, 25-20.
Edher Aldaco notched 16 assists, and Erick Forbush and Jameson Valencia each had six kills for Cimarron.
Box scores:
Arbor View 3, Cimarron-Memorial 0