3A Southern Region: Pahrump Valley holds on to beat Tech in quarterfinals
October 31, 2017 - 8:41 pm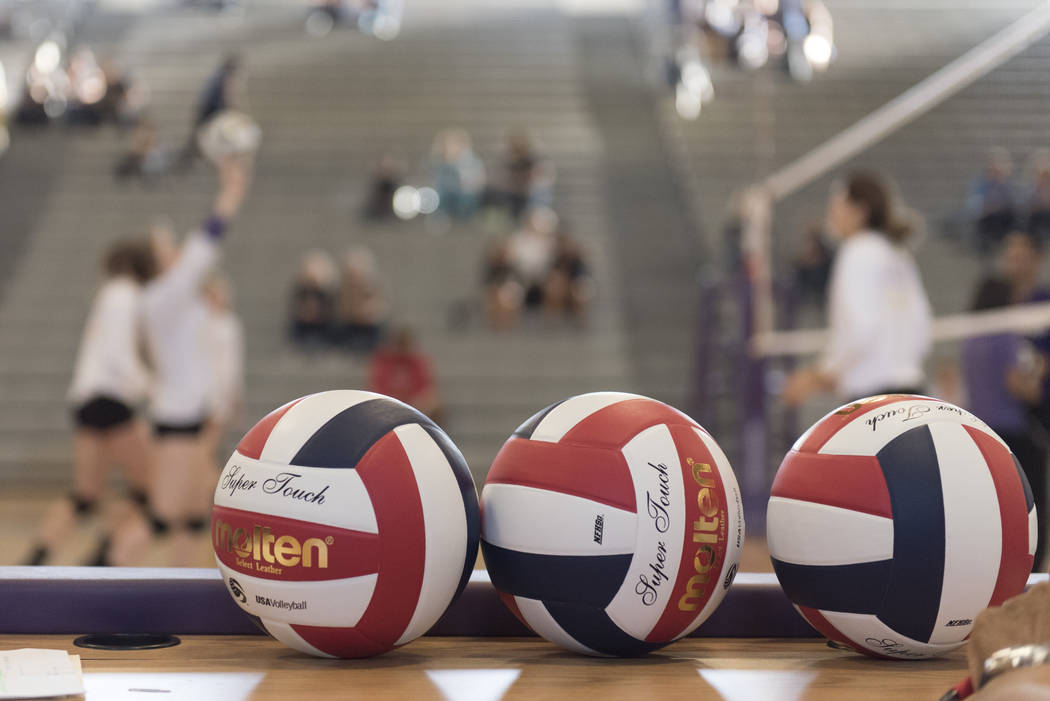 Jacquellen Stobbe's 41 assists, five kills and two aces helped Pahrump Valley's girls volleyball team hold on at home and beat Tech in a Class 3A Southern Region semifinal Tuesday, 25-23, 25-22, 23-25, 17-25, 15-12.
Nicky Velazquez had nine kills, three aces and two blocks for the Trojans (15-15-2), Kylie Stritenberger had six kills, two aces and two blocks, and Kathryn Daffer had 12 kills.
Elaina Dattillio had eight kills, and Angel Gibson had six kills for the Trojans, who will play Boulder City (24-15-3) at 4 p.m. Thursday at Sunrise Mountain.
Makenna Faught had 25 digs, 18 assists and seven blocks for the Roadrunners (14-18-1), Fautino Aima'asu had six kills and five blocks, and Kaitlyn Harvey had 19 digs.
Cheyenne 3, Virgin Valley 2 —At Overton, Leerah Hunt tallied eight kills and five aces to help Desert Shields rally from a 2-0 deficit and hold off the Bulldogs, 24-26, 22-25, 25-23, 25-22, 16-14.
Tia Echols had nine kills, and teammate Ny'Allia Johnson notched seven kills for Cheyenne (22-11-3), which will play Moapa Valley (27-10) at 6 p.m. Thursday at Sunrise Mountain.
Virgin Valley ended 19-18-3 for the year.
Boulder City 3, Mojave 0 — At Pahrump, Maggie Roe supplied 19 kills and 15 assists as the Eagles downed the Rattlers, 25-20, 25-15, 25-10.
Ava Wright tallied 19 assists and four aces for Boulder City (24-15-3). Kamry Bailey had 10 kills and five aces, and Setia Cox added seven kills for the Eagles.
The Rattlers finished 10-11-3.
Moapa Valley 3, Desert Pines 0 — At Overton, Aria Messer supplied 11 assists and four aces as the Pirates defeated the Jaguars, 25-5, 25-4, 25-9.
Eden Whitmore had 11 kills, and Shyanne Matheson tallied nine aces for Moapa Valley. Kessa Evans added eight aces, and Abbie Evans contributed six kills for the Pirates.
The Jaguars finished their season 4-14.
Box scores:
Moapa Valley 3, Desert Pines 0