GIRLS VOLLEYBALL: Silverado tops Green Valley, moves into first in Southeast League
October 5, 2016 - 9:40 pm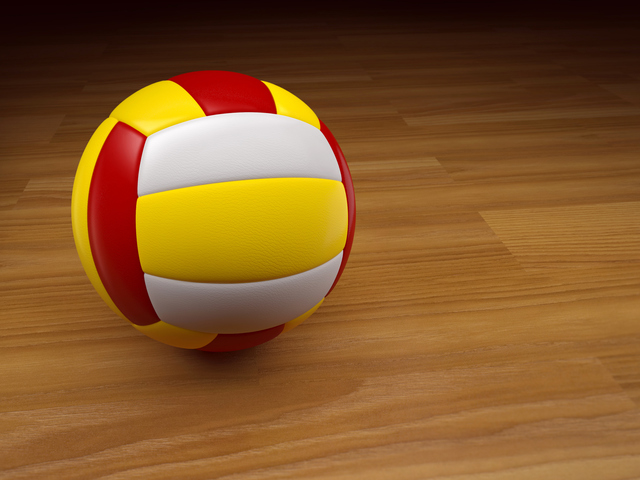 MacKenzie Carter recorded 16 kills, 11 digs and four aces, and Abigail Olsen tallied 39 assists and nine digs as Silverado's girls volleyball team defeated visiting Green Valley 25-22, 14-25, 25-21, 25-23 on Wednesday to take sole possession of first place in the Southeast League.
Tehani Faitau had 29 assists and eight digs, and Sydney Berenyi supplied 12 kills and five digs for Silverado, which remained unbeaten in league play.
Rachel Klopfer had 21 kills and 14 digs, and Emily Flowers notched 16 digs to lead second-place Green Valley. Anya Olsen added 14 kills for the Gators.
Coronado 3, Liberty 2 — At Coronado, Zoe Lier had 19 kills, 14 digs and two blocks as the Cougars held on for a 25-18, 21-25, 13-25, 25-20, 15-13 victory over the Patriots.
Ashlynn Ammerman added 12 kills, 13 digs and five aces, and Dallas Balanay-Flores had 32 assists, nine digs and two aces for Coronado. Megan Wang had 20 digs for the Cougars.
Alexandra Farnsworth led Liberty with 22 kills and 17 digs. Maggie Heim added 16 kills, 23 digs and four aces for the Patriots, who got 44 assists, eight digs and five aces from Tehani Tapuala.
Erica Martinez recorded 41 digs for Liberty.
Foothill 3, Basic 0 — At Basic, Whitley Brow had 11 kills and five aces, and Kiley McCall finished with four kills and 28 assists in the Falcons' 25-18, 25-21, 25-17 sweep of the Wolves.
Riana Blount added six kills and three blocks for Foothill.
Kiara Richardson led Basic with 10 kills and eight digs. Azure Werner had nine kills and eight digs, and Serenity Lomprey totaled five kills, 10 digs and two blocks for the Wolves.
Bishop Gorman 3, Sierra Vista 0 — At Gorman, Lilly Hoff handed out 24 assists, and Sydney Lobato added 20 assists and four aces to help the Gaels sweep the Mountain Lions, 25-20, 25-4, 25-16.
Tommi Stockham registered 14 kills, Hanna Karl notched 10 kills and 12 digs, and Reese Rossnagel supplied eight kills and two blocks for Gorman.
Faith Gray-Williams led Sierra Vista with 10 assists and five digs, and teammate Audrey Dayton had four kills and four digs.
Bonanza 3, Clark 0 — At Clark, Sydney Dunn supplied 17 assists and five aces to lead the Bengals to a 25-12, 25-7, 25-13 sweep of the Chargers.
Alexa Rodriguez added six kills for Bonanza.
Durango 3, Desert Oasis 1 — At Desert Oasis, the Trailblazers defeated the Diamondbacks, 25-18, 25-13, 21-25, 25-8.
Emily Ragsdale had 10 kills and two aces, and Laityn Sarna added 26 assists to lead Desert Oasis. Kaia Rhodes had four kills, two aces and five blocks, and teammate Audrey McDaniel tallied 16 digs for the Diamondbacks.
Boulder City 3, Chaparral 0 — At Chaparral, Alea Lehr had 30 assists and 10 aces to lead the Eagles to a 25-11, 25-22, 25-10 win over the Cowboys.
Maggie Roe added 14 kills, and Jerra Hinson had five kills for Boulder City.
Virgin Valley 3, Del Sol 0 — At Mesquite, Calee Clem had 18 assists to lead the Bulldogs to a 25-13, 25-8, 25-12 victory over the Dragons.
Bernice Fiso added 10 kills, and teammate Emma Barnum supplied six kills, four aces and four digs for Virgin Valley.
Moapa Valley 3, Tech 0 — At Tech, Dannika Gordon had seven kills and three aces, and Eden Whitmore added six kills to help the Pirates sweep the Roadrunners, 25-10, 25-12, 25-9.
Kessa Evans finished with 21 digs and four assists for Moapa Valley.
Box scores:
Bishop Gorman 3, Sierra Vista 0