GIRLS VOLLEYBALL: Western back in postseason after 15 years
October 30, 2016 - 9:17 pm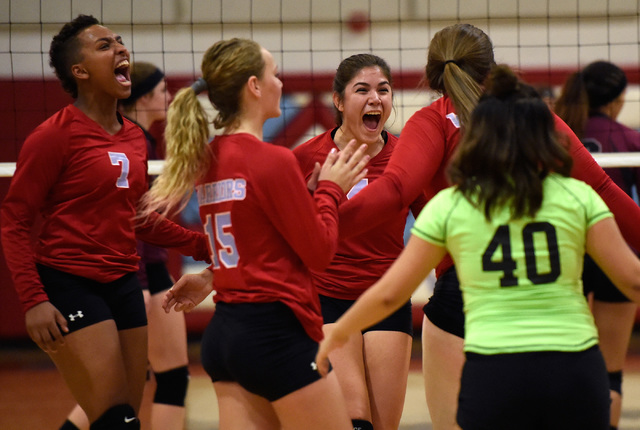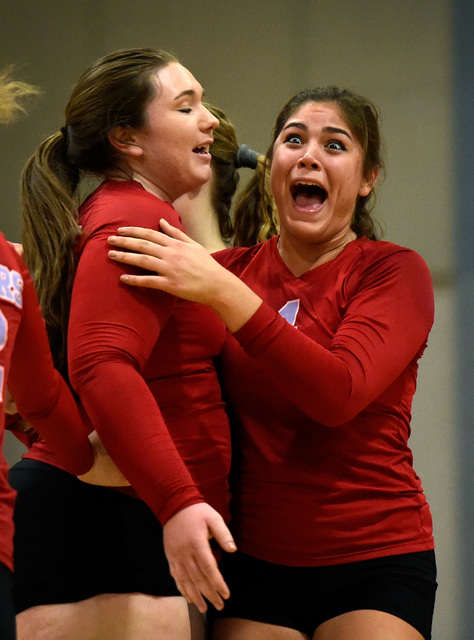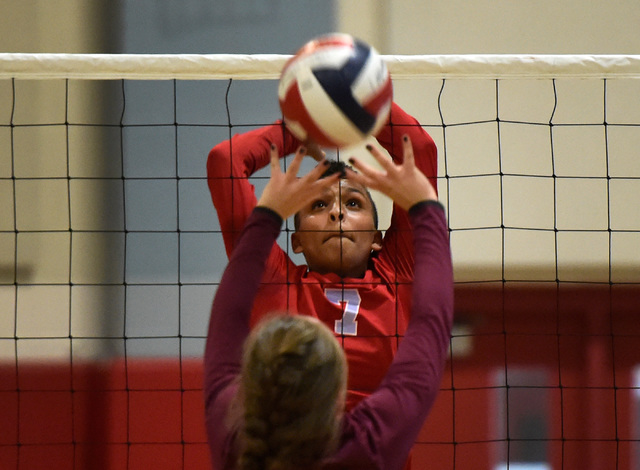 Western volleyball player Nikki Riggs was well-aware of the program's 15-year playoff drought before she began her senior season.
Her older sister played volleyball for the Warriors a decade ago, and they were in the midst of what seemed like a lengthy drought back then.
But thanks in part to Riggs and a strong senior class, it's finally over. Western is back in the playoffs for the first time since 2001.
The Warriors posted a 4-6 record in Sunset League play to secure fourth place in the conference and a subsequent berth in the Class 3A regional tournament.
They'll play Moapa Valley on Monday night.
First-year coach Lindsey Paskins has leaned on co-captain Riggs and her classmates to help turn around the program, and the group responded by leading a group of inexperienced players through a tumultuous regular-season schedule.
"We have a lot of players on the varsity team, several have never played before," said Paskins, who coached Western's boys last season. "The girls (rallied) around them, helping them to understand the game and getting us to the point where we needed to be for our first game."
It took time for the group to come together, Paskins said, and tensions festered midway through the season after in game in which the Warriors "just played terrible."
"I hate losing when I know we could have played better," Paskins said, adding that she couldn't recall which game it was.
The coaching staff sent the players home with a simple task: write one thing they could do as players to help the team improve, and one thing coaches could do to as well.
The players and coaches had an honest, intimate discussion at practice the following day and shared their feelings about what needed to improve.
"It was a perfect opportunity," senior captain Elaina Tillmond said. "Being able to tell the coach and have her initiate something … We came closer together, were able to understand each other and be able to work better as a team."
Paskins and the coaching staff changed the entire structure of the program, and every player had to, more or less, re-earn her spot in the lineup.
"I think that was the point where they started to really believe," Paskins said. "Up to that point, they were just so frustrated, but to have that heart-to-heart and to restructure everything, I think that was really helpful for them."
Their record certainly isn't glamorous, and the Warriors took their lumps against some of the better teams in the conference. But they finished a full two games better than Sunrise Mountain for the league's last playoff spot.
Riggs said there wasn't a lot of focus on making the playoffs, and the results are a byproduct of the improvement throughout the season. She's hopeful the success can rub off on other sports at Western, where winning has been hard to come by.
"There's so many bad things you hear about Western," she said. "It's really nice to show people we aren't what they think we are."