Notes: The Meadows volleyball star relentless in pursuit of D-I offer
October 9, 2018 - 6:10 pm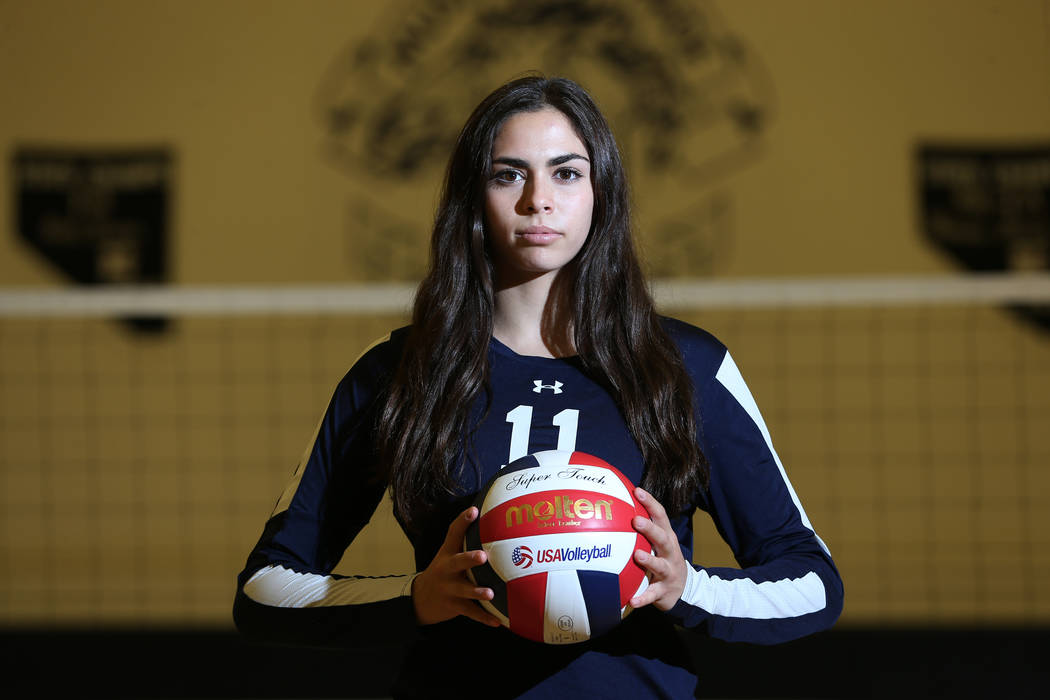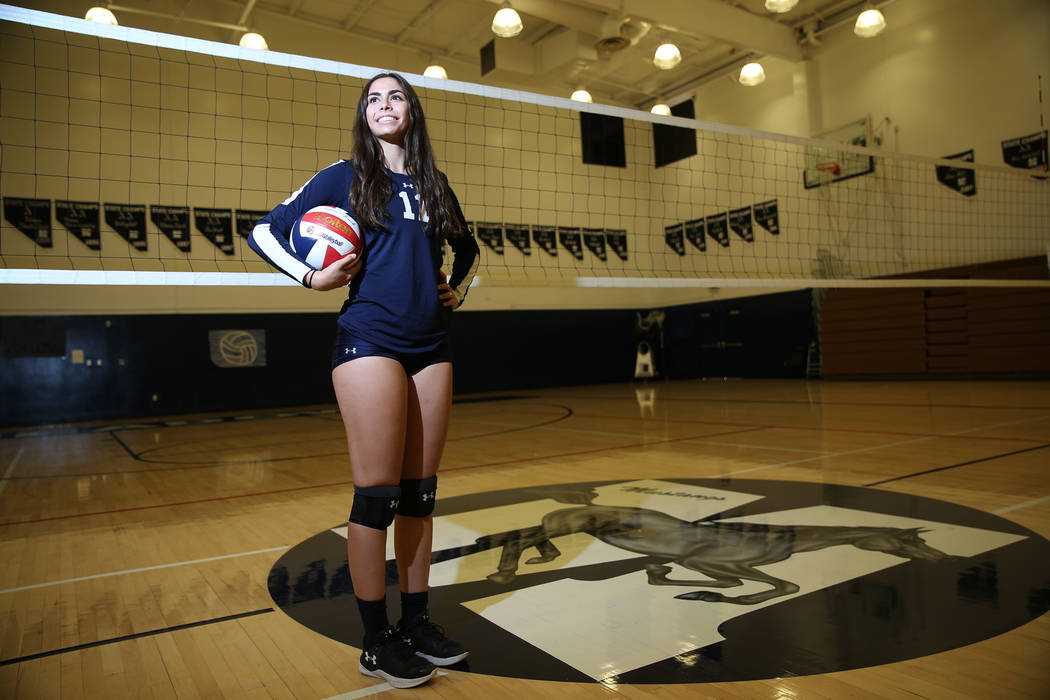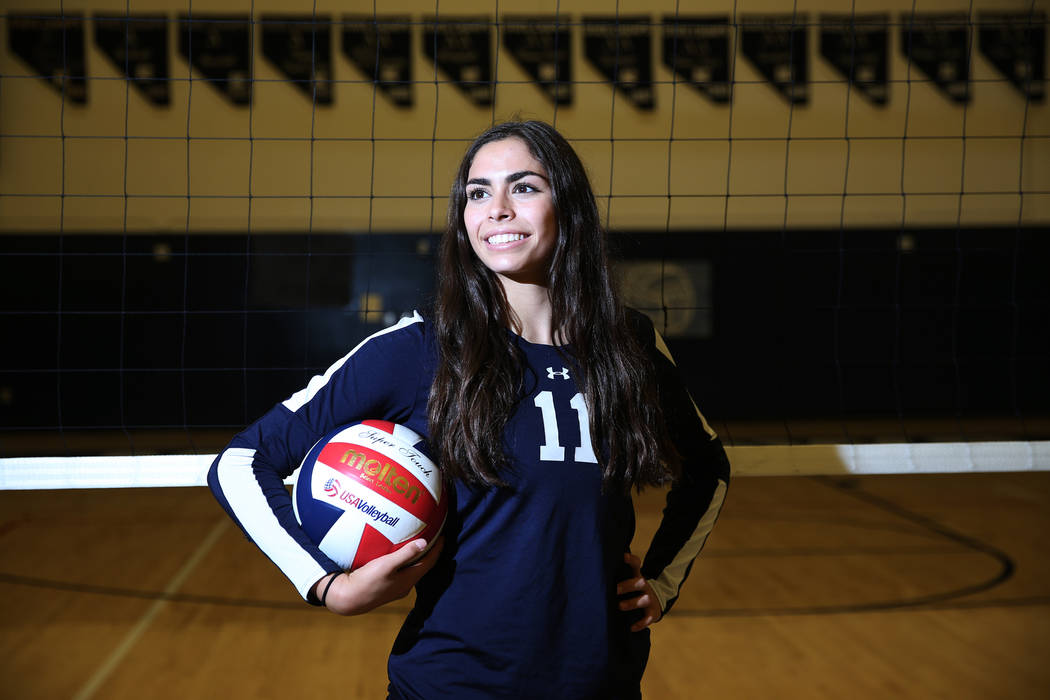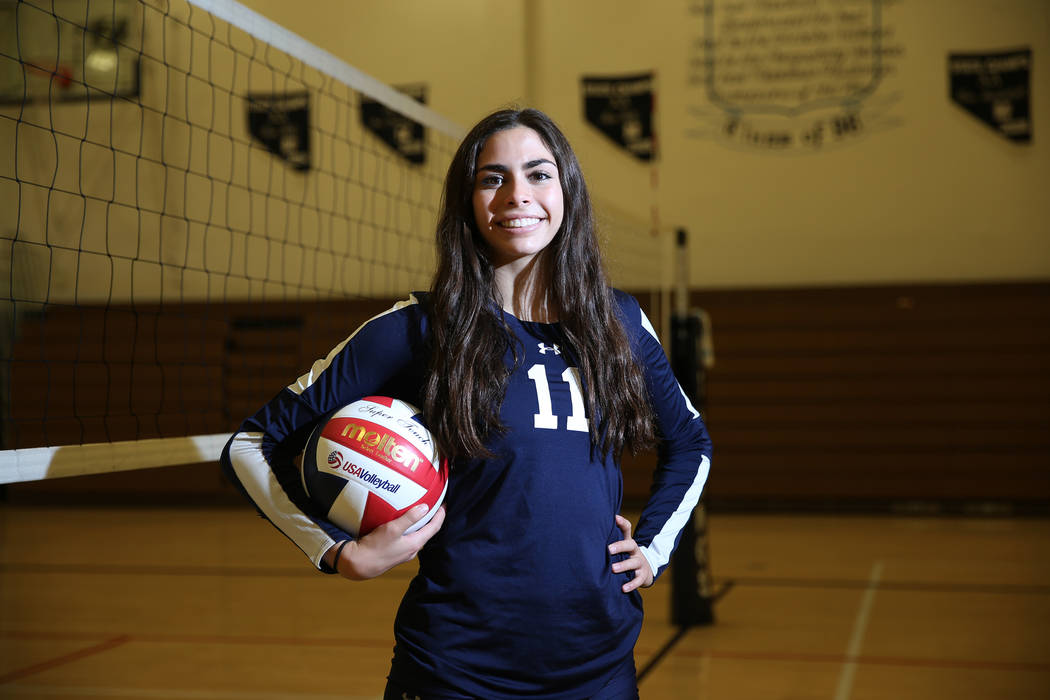 The Meadows star Dani Mason wasn't good enough to play Division I volleyball, according to several college coaches who rejected her inquiries throughout the course of her prep career.
"Being told 'No, we don't want you. No, you're not good enough,' it's really hard to hear," she said. "It's really personal when coaches tell me that stuff."
Good thing she never believed them.
Mason in May announced her commitment to UC-San Diego, a Division II program in the midst of a transition to Division I, in which it will compete by her sophomore year of 2020-21.
The 6-foot-1-inch six-rotation senior shirked off countless dismissals and focused on improving her pliability to become a better athlete capable of playing at the next level.
It worked.
"Having the will to keep working hard in spite of some of those answers I received, finding a way to become stronger and become a better player all-around and just persevering. … going through it I've never been stronger," she said.
Mason started playing volleyball in fifth grade and drew inspiration from former Mustangs standout Kari Gregory, the school's only Division I volleyball player.
From that point, Mason constructed her life around the pursuit of a college volleyball career. She contacted several Division I programs, specifically those in the Ivy League, only to hear she wasn't the kind of athlete they were looking for.
Distraught and dejected, she didn't quit.
"Most stress I've ever experienced," Mason said. "I really wanted to play at the highest level I could."
So Mason teamed with trainer Chris Holmes before her junior year and began working out three times a week, usually at 5:30 a.m. They addressed her strength, agility and explosiveness.
Mason said it "completely changed her game."
"She's already had an appropriate sense of awareness with her body," Holmes said. "Now it's the confidence with what she's doing and the strength that comes with it."
UC-San Diego recruited Mason through her club team, the Vegas Aces, and she visited the campus shortly thereafter before committing and validating her unwavering dedication to the sport.
She's the best player in the Class 2A Southern League and one of the best players in the state.
And through it all, a future Division I player.
"She's the best player that's ever gone through this program," Mustangs coach Stephanie Heller said. "But she's had to work at it. … She slowly built herself into the player she is now by setting and reaching goals."
Gaels girls ranked No. 7
Bishop Gorman's girls are ranked No. 7 in the USA Today/United Soccer Coaches Super 25 national poll. The Gaels (16-0-0) have outscored opponents by 84 goals.
Arbor View coach nears 100 wins
Arbor View football coach Dan Barnson's next win will be his 100th. The Aggies next play Oct. 18 against Shadow Ridge.
Contact reporter Sam Gordon at sgordon@reviewjournal.com. Follow @BySamGordon on Twitter.