Roundup: Bishop Gorman sweeps Palo Verde for Southern Nevada title
November 3, 2018 - 8:31 pm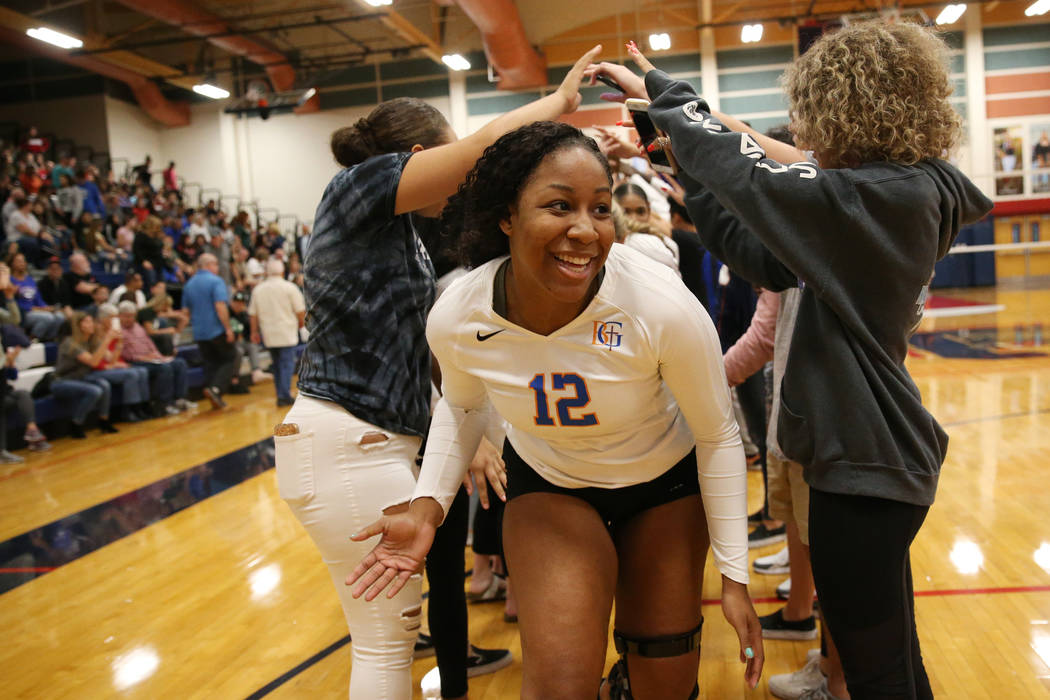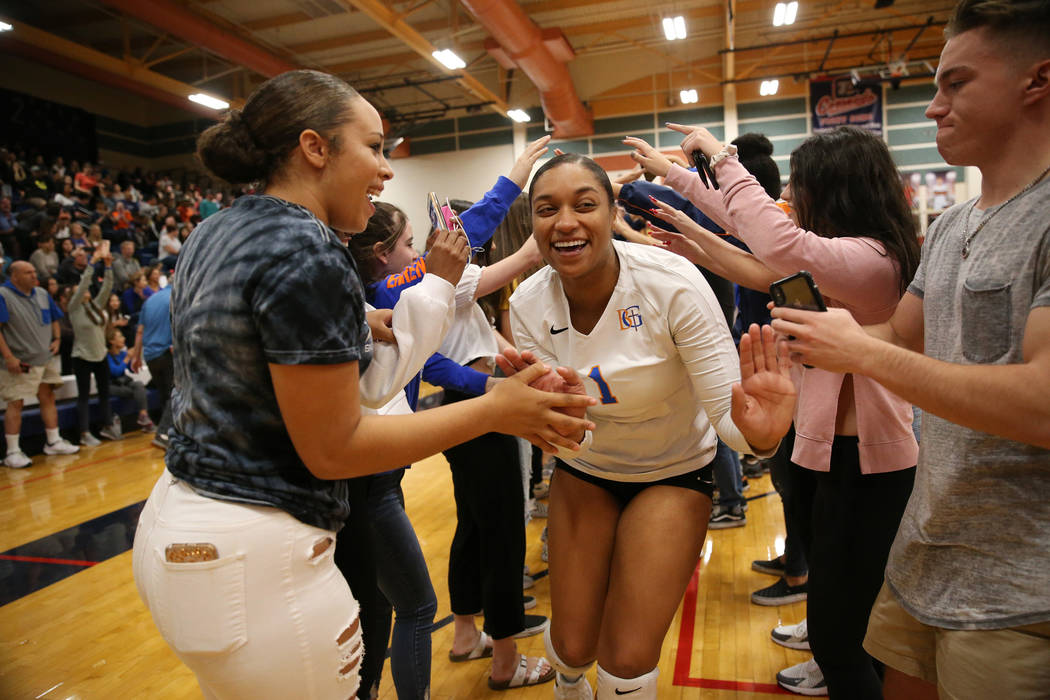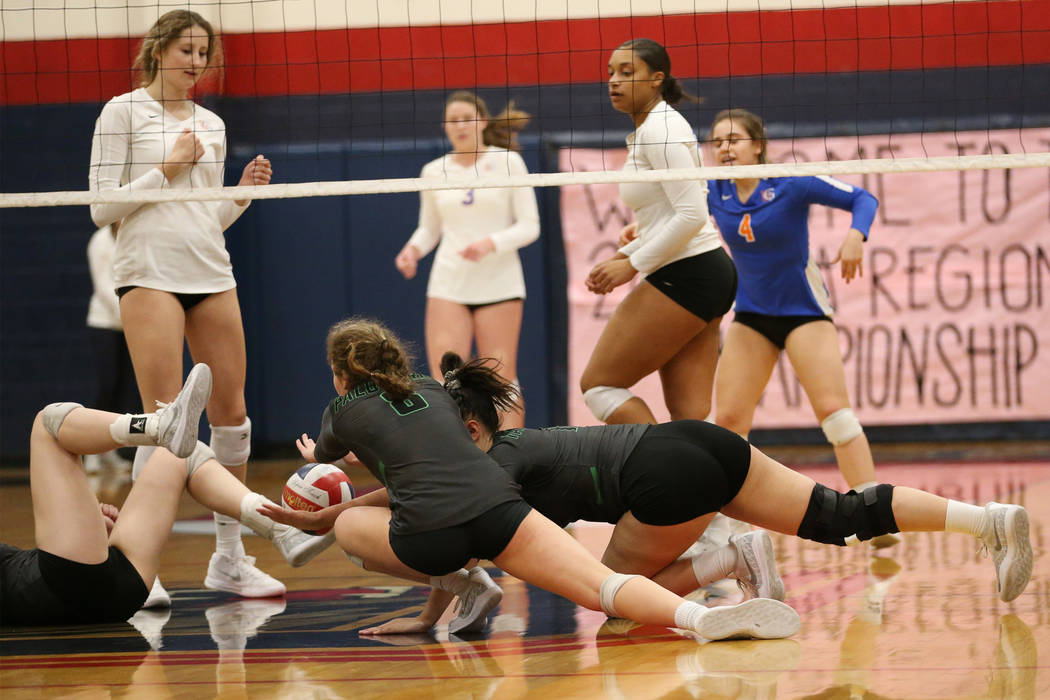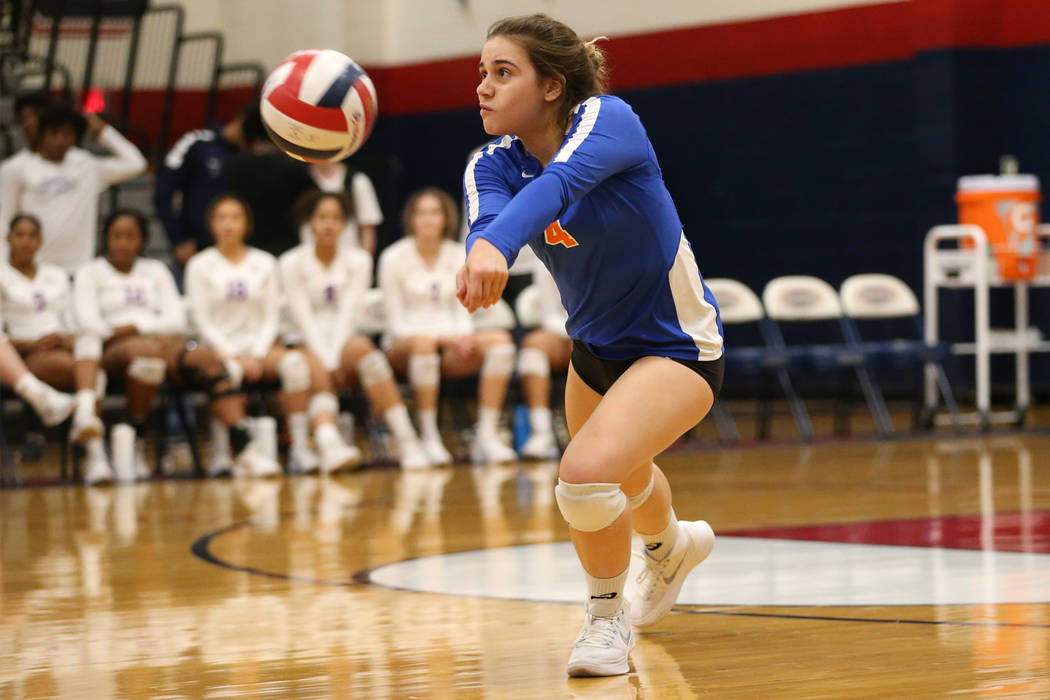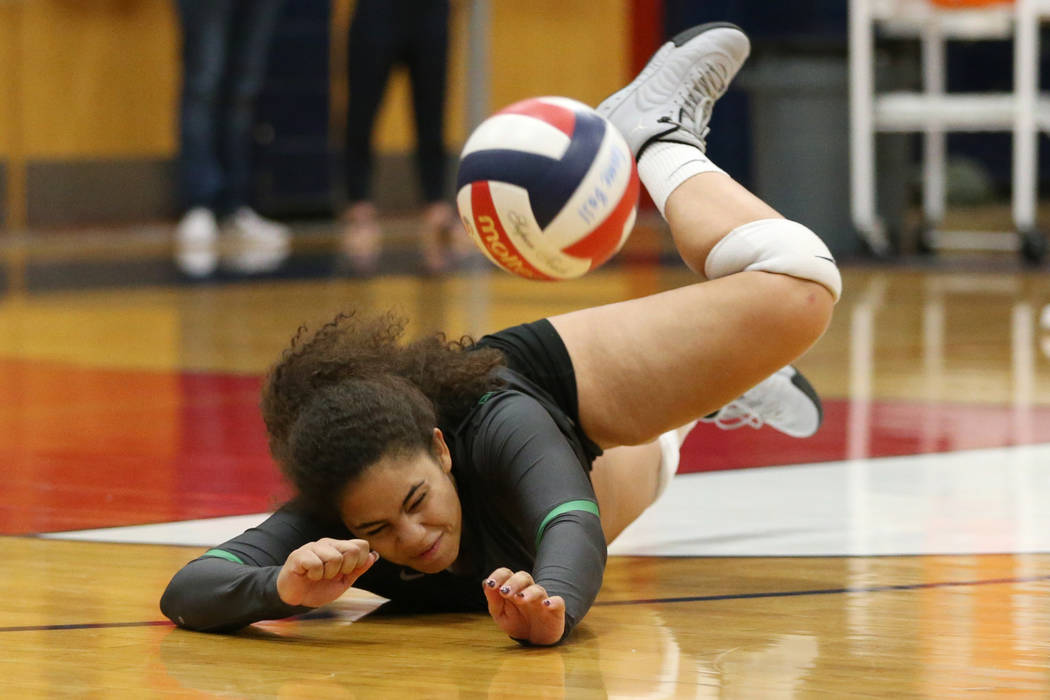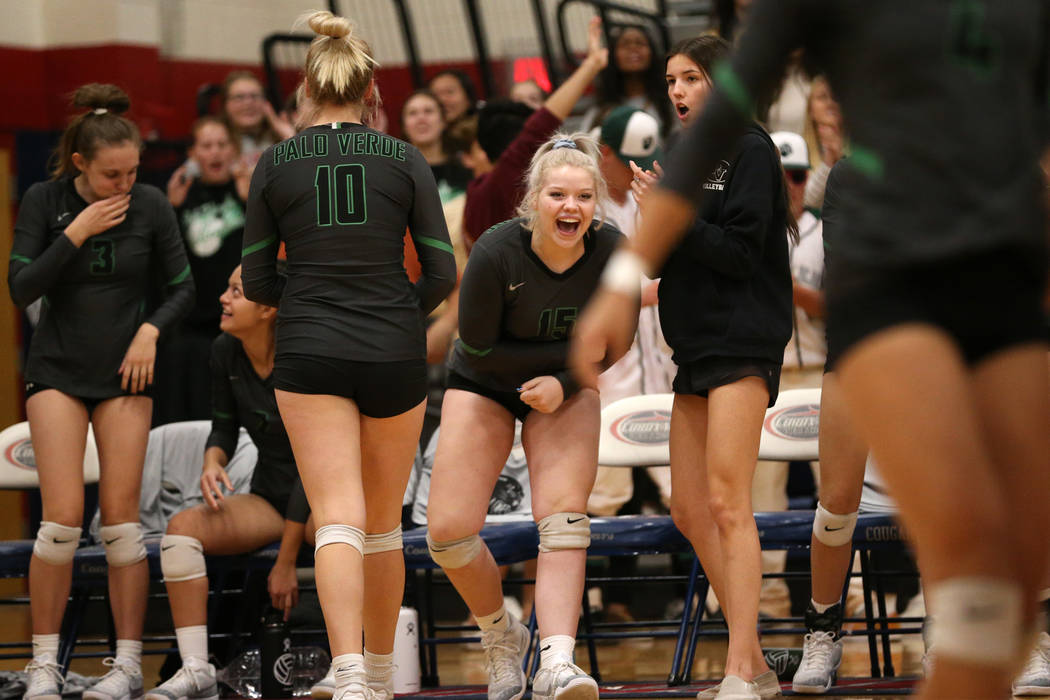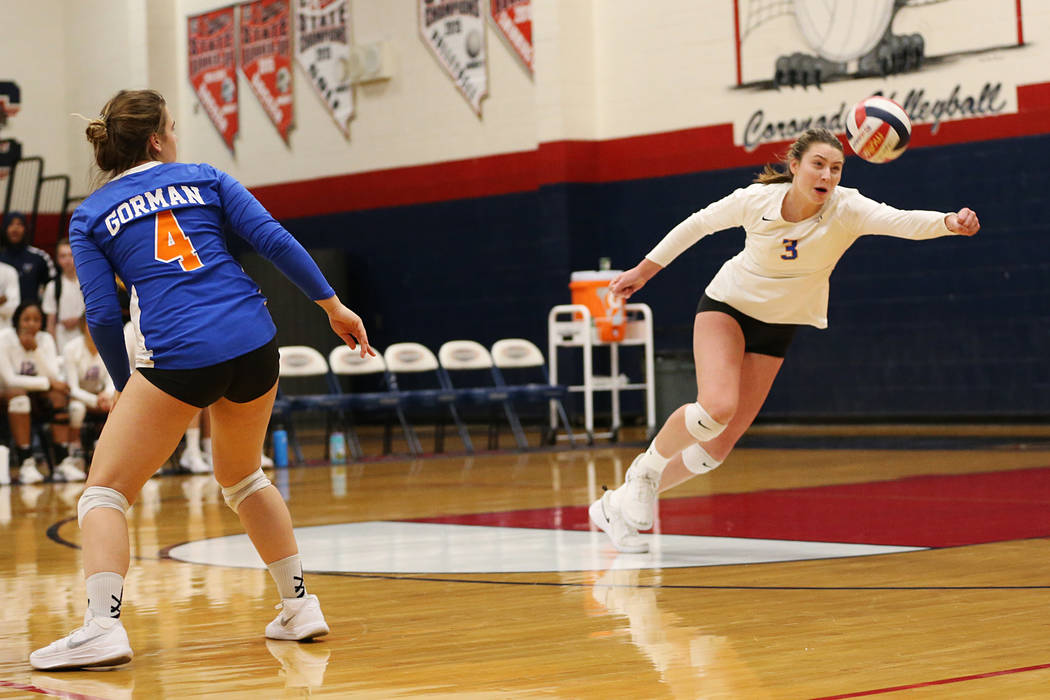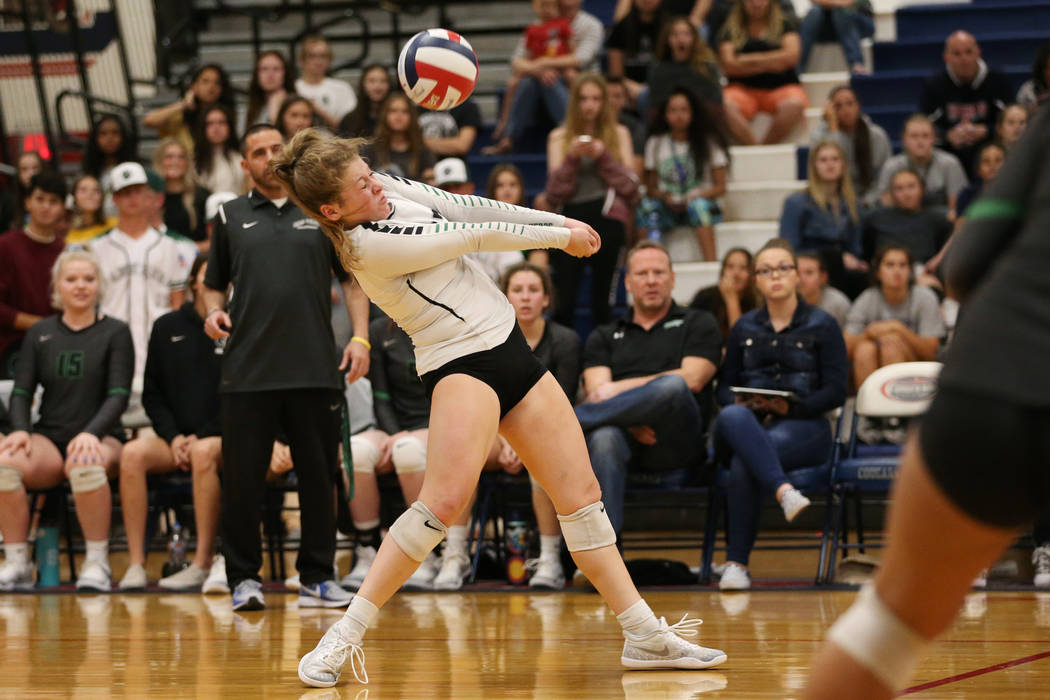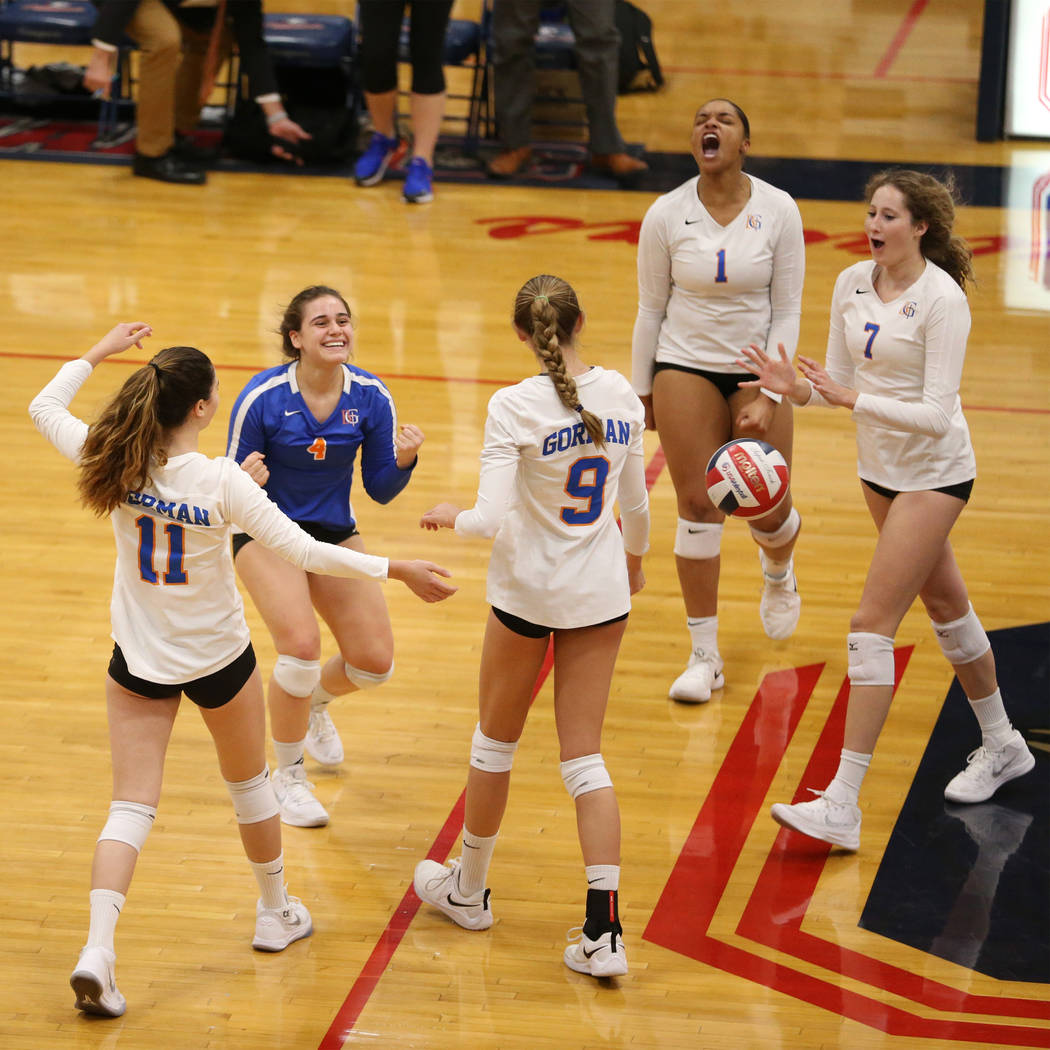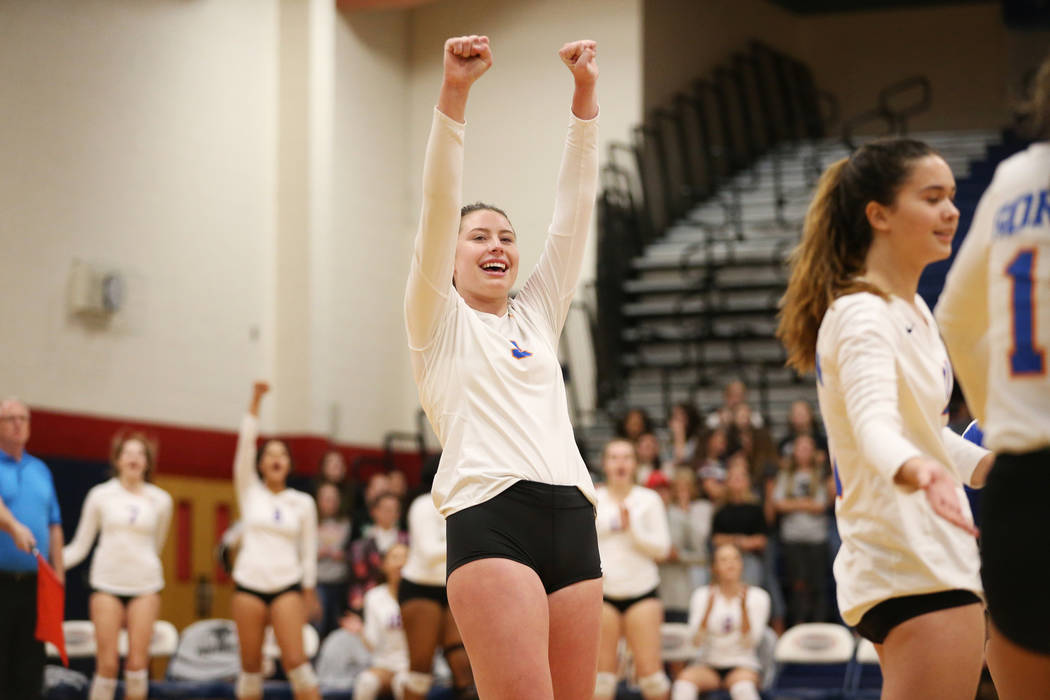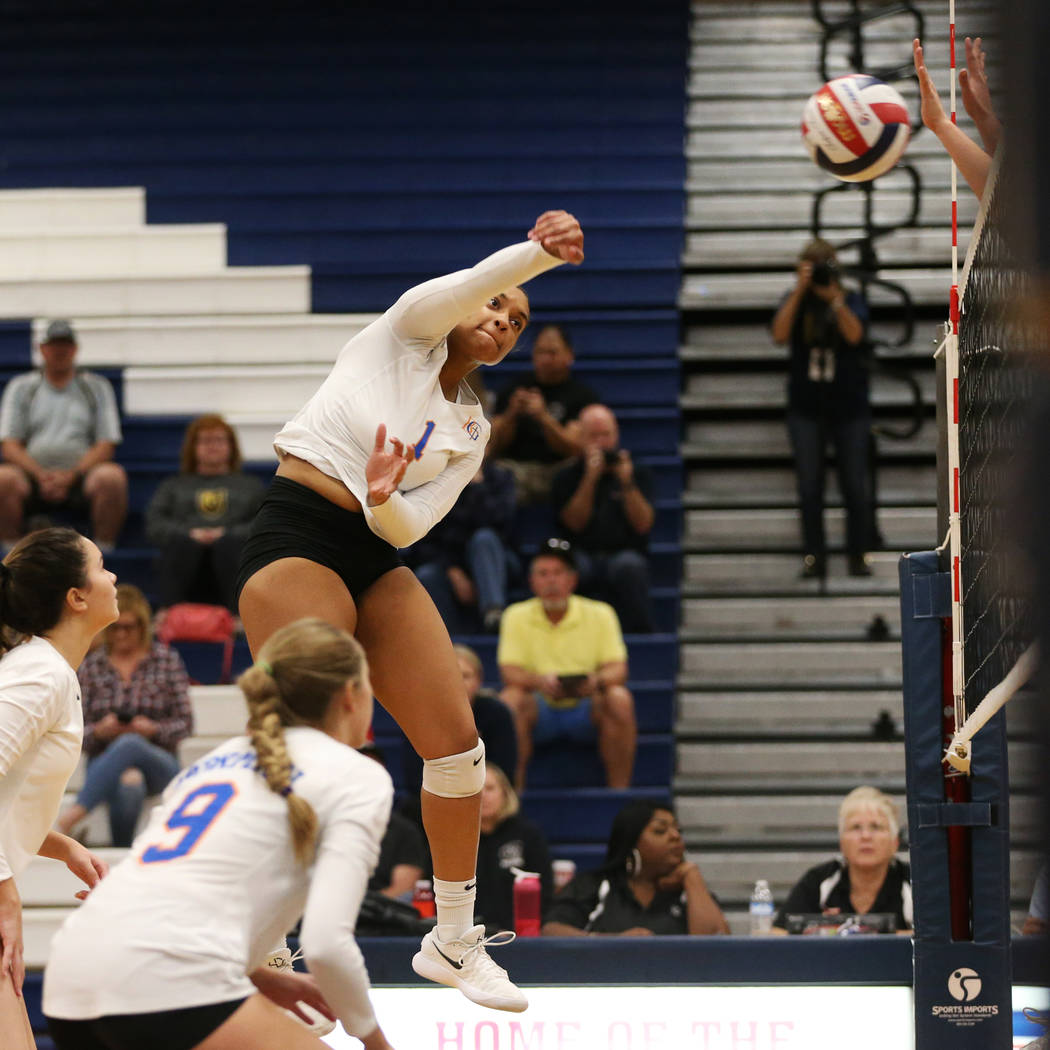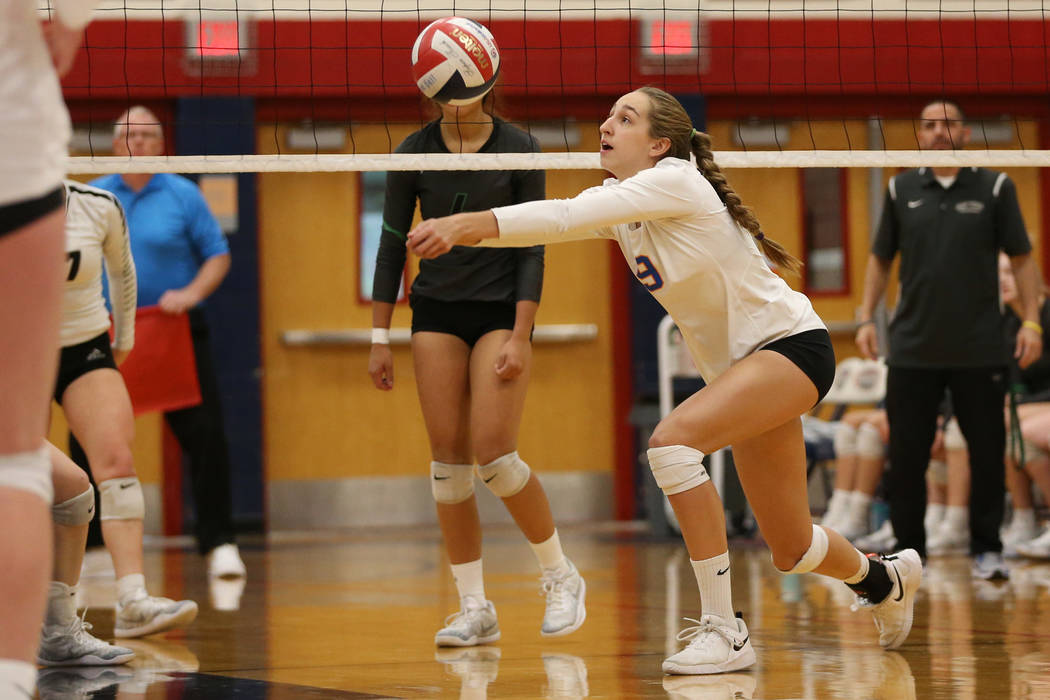 Bishop Gorman girls volleyball coach Gregg Nunley gathered his players for an impromptu huddle after their three-set win over Palo Verde on Saturday afternoon.
"We're really not too concerned with prepping for other teams," he explained. "We're really concerned with being the best team that we can be."
So far, that's the best team in Southern Nevada.
The Gaels overpowered the Panthers to secure a 25-17, 25-17, 25-14 victory before an engaged crowd in the first Southern Nevada championship match at Coronado. They'll have a bye into the Class 4A state semifinals in Reno, where they'll play either Faith Lutheran or Bishop Manogue on Friday.
"This whole season, we've been sticking to the game plan," he said. "The season's not over, and we have more work to do. We'll come back to the gym on Monday and get ready to go to work."
The Gaels (37-4), who haven't lost a set to an in-state opponent this season, stayed true to form against the Panthers and relied on their passing and power to secure the sweep. Their strong and accurate serves prompted meek, looping returns, and their hitters feasted for picturesque kills.
"We play together," said Gaels star hitter Tommi Stockham, who finished with a team-high 14 kills and was presented with Desert Region Player of the Year honors after the match. "That really helps us come out on top in games like this."
Angelina Starck added 11 kills, 26 assists and five digs. Caroline Edgeworth had 20 assists, and Morgan Mixer had four aces for the Gaels. Mountain Region Player of the Year Arien Fafard had 13 assists and four kills, and Liz Gutierrez had six kills for Palo Verde (30-8), which plays Coronado on Monday at Eldorado.
"The greatest about this group of kids, is that (games like these are) a way for them to showcase how great of a team they are," Nunley said. "Not to showcase how great one player is, or two players, or five players, but really just show everybody how we can come together as a team."
Class 3A Southern Region
Ava Wright had 32 assists, five aces and four digs, and Kamry Bailey had 20 kills, three aces and three digs as Boulder City captured the Class 3A Southern Region title with a 25-15, 25-14, 25-17 victory over Moapa Valley at Pahrump.
"The girls have been practicing and working hard all season," Boulder City coach Kurt Bailey said. "It's nice to see it pay off."
Raegen Herr had six kills and three aces for the Eagles (36-6), who got six kills from Setia Cox.
Rachel Krumm had nine digs and three aces for Boulder City, and Zoey Robinson had eight digs and an ace.
Moapa Valley fell to 18-19.
Class 2A Southern League
Mira Gollaed had 12 aces, 26 assists, five digs and a kill to lead the Mustangs to a 25-9, 25-8, 25-7 home victory over Lincoln County in the Class 2A Southern League championship.
Dani Mason had 12 kills and nine digs for the Mustangs (26-7), Vivian Pallares had seven kills, seven digs and four aces, and Ella Moscoe had five digs, three blocks, two kills and two aces.
Lincoln County fell to 15-12.
The Meadows 3, Needles 0 — At The Meadows, The Meadows swept Needles, 25-7, 25-12, 25-14.
Needles finished the year 8-15.
Lincoln County 3, Lake Mead 1 — At The Meadows, the Lynx swept the Eagles, 28-26, 25-17, 19-25, 25-22.
Lake Mead ended the season 18-10.
Class 1A Central-Southern Region Tournament
Pahranagat Valley defeated Smith Valley, 25-16, 26-24, 25-20 to win the Class 1A Central-Southern Region Tournament at Tonopah.
Smith Valley fell to 21-12.
Pahranagat Valley 3, Tonopah 2 — At Tonopah, the Panthers defeated the Muckers (13-7), 21-25, 25-17, 22-25, 25-14, 15-13.
Box scores:
Boulder City 3, Moapa Valley 0
The Meadows 3, Lincoln County 0