Roundup: Western rallies for five-set win
October 22, 2018 - 9:21 pm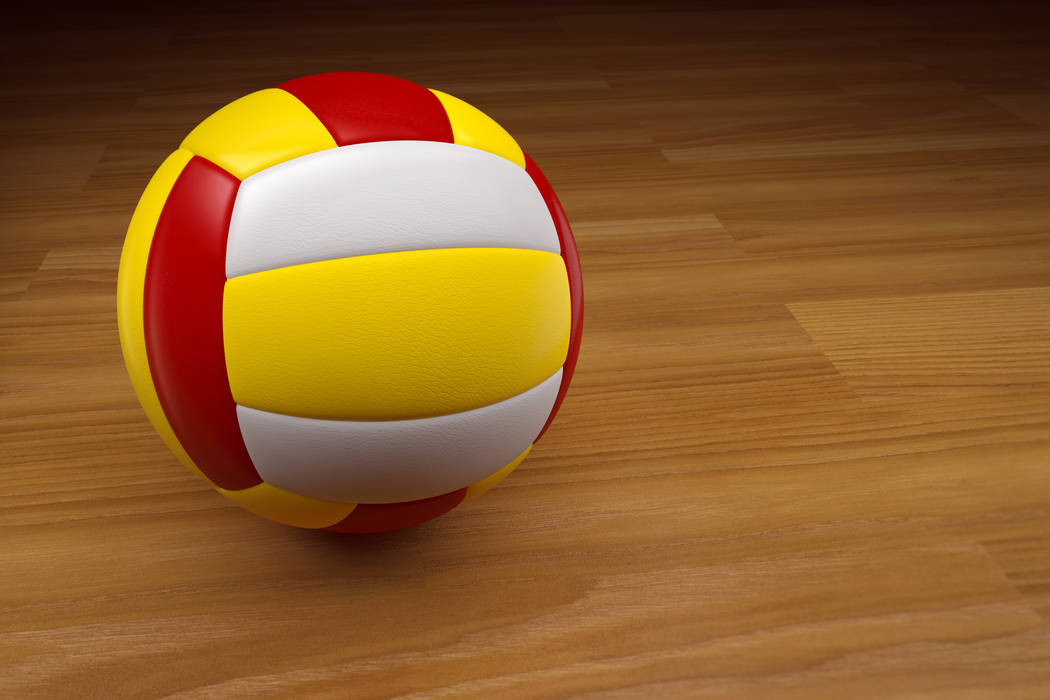 Destiny Dobiesz had 36 assists and seven aces Monday to lead the Western girls volleyball team to a 31-29, 14-25, 21-25, 25-23, 15-7 road win over Somerset-Losee.
Camille Riggs had 33 digs and nine kills, and Liteanna Moeaki had 21 assists, six aces, and three kills for the Warriors.
Bella Pelupelu had 13 assists and eight aces for Somerset-Losee. Myri Au Young-Uwaine added seven kills for the Lions.
Basic 3, Silverado 2 — At Silverado, Keonna Richardson had 10 kills and two blocks to lead the Wolves to a 17-25, 22-25, 25-23, 25-22, 15-10 victory over the Skyhawks.
Chloe Ludemann added seven kills and three blocks for Basic.
Ilaisaane Fonua and Zoe Luquette each had nine kills and four blocks to lead Silverado. Kristin Canlapan added 24 digs and three aces for the Skyhawks.
Sierra Vista 3, Desert Oasis 1 — At Sierra Vista, Audrey Dayton had 13 kills and 11 digs as the Mountain Lions defeated the Diamondbacks, 25-20, 25-23, 22-25, 25-14.
Sierra Vista's Leilani Vitale also had 12 kills and four aces. Matlyn Ua had 20 assists, and Mia Buranamontri had 15 digs and three aces for the Diamondbacks.
Desert Oasis' Sophia Parlanti had 11 kills and four aces, and teammate Kierston-Joy Kuresa had 10 digs, eight kills, and four blocks.
Faith Lutheran 3, Legacy 0 — At Legacy, Hailey Carroll had eight kills, 16 assists and three aces as the Crusaders defeated the Longhorns 25-23, 25-14, 25-22.
Kyrie Lorfing had 14 assists, 10 digs and four blocks, and Lauren Tomita had 18 digs for Faith Lutheran. Anna Massari had 14 kills and three blocks for the Crusaders.
Jazmyne Walker had 14 digs and nine assists for Legacy, and teammate Jessica Liu had 15 digs and five assists. Alyssa Fuller had 18 digs, and Juliette Kirk had 13 assists and six digs for the Longhorns.
Boulder City 3, Chaparral 0 — At Chaparral, Ava Wright had 25 assists as the Eagles defeated the Cowboys, 25-15, 25-10, 25-8.
Kamry Bailey had 10 kills and four digs, and Sierra Orton had seven kills for Boulder City.
Rachel Krumm added seven aces for the Eagles.
Bree'jahn Banks had five kills for Chaparral.
Coronado 3, Spring Valley 0 — At Coronado, Sasha Bolla had 13 kills, five aces and six digs to lead the Cougars over the Grizzlies, 25-8, 25-13, 25-6.
Riley Froman added eight kills, six aces and two blocks, and Ashlynn Ammerman had six kills, two blocks and four digs for Coronado.
Durango 3, Green Valley 0 — At Durango, Sophia Dominguez had 15 kills and 10 digs as the Trailblazers defeated the Gators, 25-12, 25-14, 25-17.
Anuhea Faitau had eight kills, three aces and eight digs for Durango, and Jordyn Schaper had 13 digs for the Trailblazers.
Breanna Onori had 15 assists and nine digs for Green Valley. Payton Casey added six kills and two blocks, and Jade Lawrence added nine digs for the Gators.
Mojave 3, Valley 0 — At Mojave, Chania Scott had 10 kills to help the Rattlers to a 25-21, 25-15, 25-12 sweep of the Vikings.
Aqeelah Muhammad added 36 assists and four aces for Mojave.
Krystal Carter had three kills and seven digs, and teammate Isabel Lopez-Figueroa had four digs and two aces for Valley.
Moapa Valley 3, Sunrise Mountain 0 — At Overton, Abbie Evans had 10 kills as the Pirates defeated the Miners, 25-12, 25-10, 25-7.
Emilie Barraza had nine digs, and Alex Peay had eight aces for Moapa Valley.
Addie Tinsley had two kills, one ace and four digs for Sunrise Mountain.
Tech 3, Clark 0 — At Clark, Kaitlyn Harvey had six kills, eight aces and five digs to lead the Roadrunners to a 25-18, 25-23, 52-15 win over the Chargers.
Makenna Faught added 10 assists and five aces for Tech.
Coraly Dupree led Clark with nine kills and six blocks, and teammate Briannah Paras had nine assists and four aces.
Sky Pointe 3, Virgin Valley 0 — At Sky Pointe, Jocelyn Sanders had six kills and five blocks to power the Eagles to a 25-15, 25-16, 25-12 victory over Virgin Valley.
Jayden Sanders added six kills and three aces, and Kylie Poulsen had six kills for Sky Pointe.
Bishop Gorman 3, Liberty 0 — At Liberty, the Gaels won all three sets, 25-15, 25-20, 25-20.
Liberty's Alana Chum had 10 digs, and Leahi Sefo had three kills and four blocks for the Patriots.
Box scores:
Moapa Valley 3, Sunrise Mountain 0
Sierra Vista 3, Desert Oasis 1