Wednesday's high school scores, top performances
Updated September 20, 2023 - 10:01 pm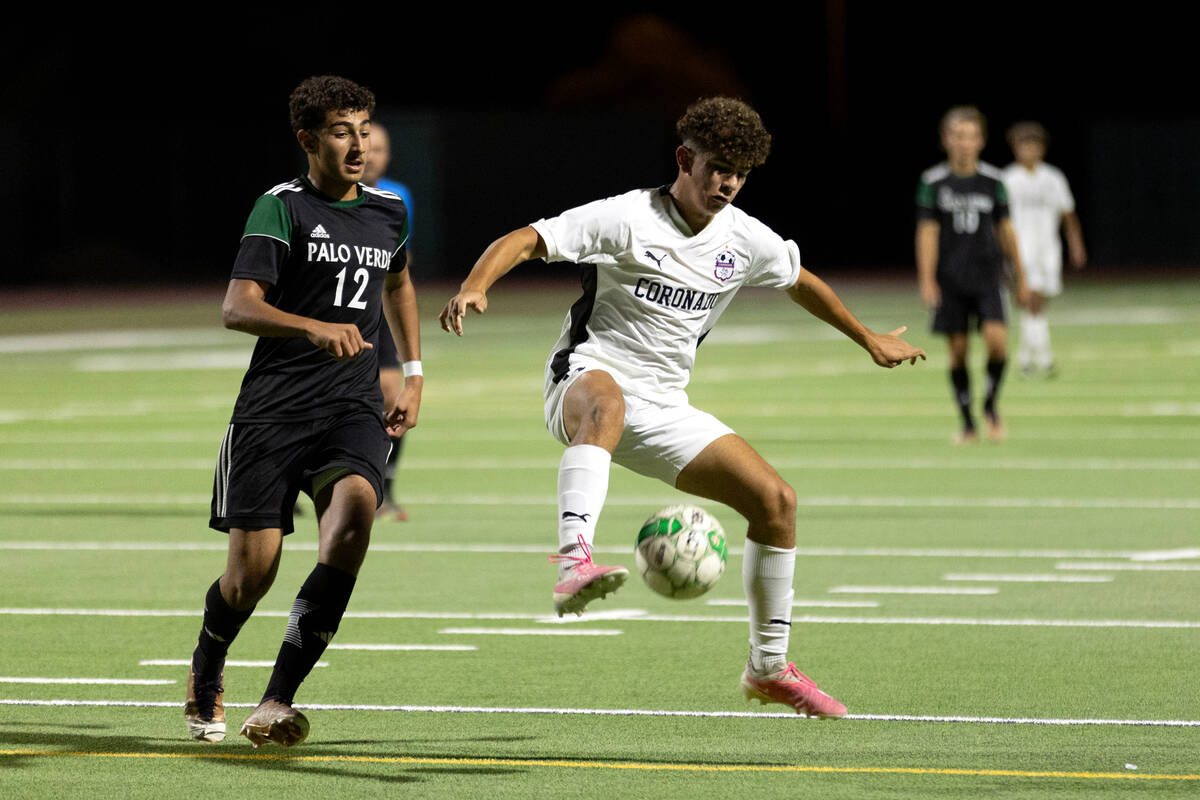 Wednesday's top high school soccer performances:
Boys soccer
— Dylan Flores, Coronado: The sophomore's first-half goal was good enough to give the Cougars a 1-0 victory over Palo Verde.
— Isaiah Jordan, Liberty: The senior had a goal and two assists to help the Patriots roll to a 7-0 win over Bonanza.
— Hunter LaPointe, Arbor View: The senior scored the game-winning goal with 10 minutes remaining to lift the Aggies over Western 2-1.
— Ramon Miranda, Sky Pointe: The senior goalkeeper had a shutout to preserve the Eagles' 1-0 win over Clark.
— Nathan Soto, Sierra Vista: The senior scored the go-ahead goal with 11 minutes remaining to help the Mountain Lions beat Desert Oasis 2-0.
Scores
Boys soccer
Arbor View 2, Western 1
Coronado 1, Palo Verde 0
Eldorado 3, Las Vegas 1
Foothill 1, Mojave 1
Liberty 7, Bonanza 0
Sierra Vista 2, Desert Oasis 0
Sky Pointe 1, Clark 0
Girls volleyball
Moapa Valley 3, Virgin Valley 0
Shadow Ridge 3, Arbor View 0
Sierra Vista 3, Desert Oasis 1
Coaches are encouraged to call in scores to the Review-Journal sports desk at 702-380-4587.